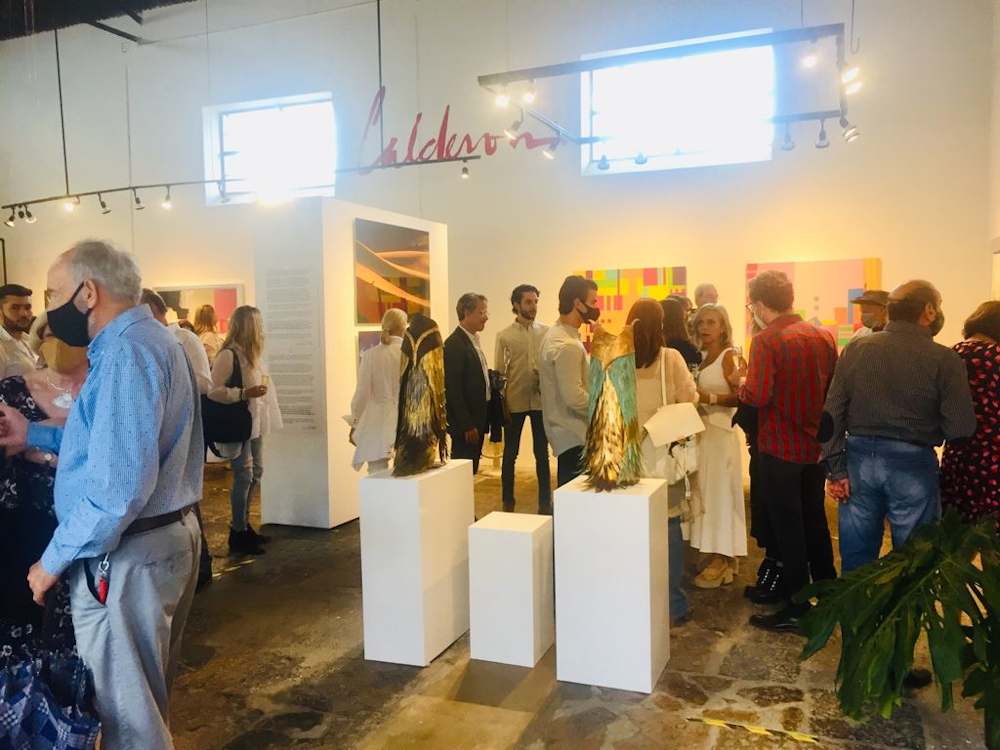 by Nitta Ruiz
The exhibition "Women in Art" was held in the beautiful Calderoni Gallery at the Fabrica la Aurora on Saturday, August 7.
The afternoon featured 14 fabulous women artists: Merry Calderoni, Ana Thiel, Rocío Beltrán, Gigi Mizrahi, Andrea Simancas, Andrea Noli, Ana Rivera, Denise Mcfarlane, Mari Jose Alonso, Elsa de la Garza, Karen Arch, Gabriela Epstein, Alejandra Pous and Maru Vázquez. These creative individuals shared their company and their works of art with the many people who attended, making for a colorful, diverse afternoon of culture.
This was officially the first Fabrica la Aurora Art Walk since the pandemic, although the word of it got out very late to the public and even to many galleries there. But get out it did.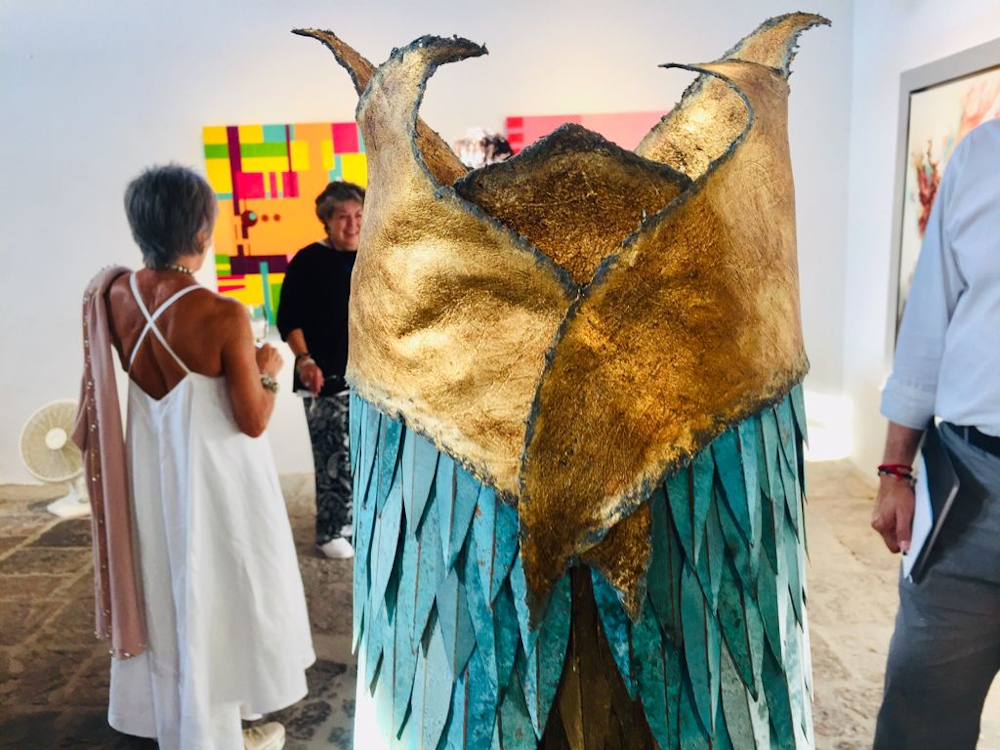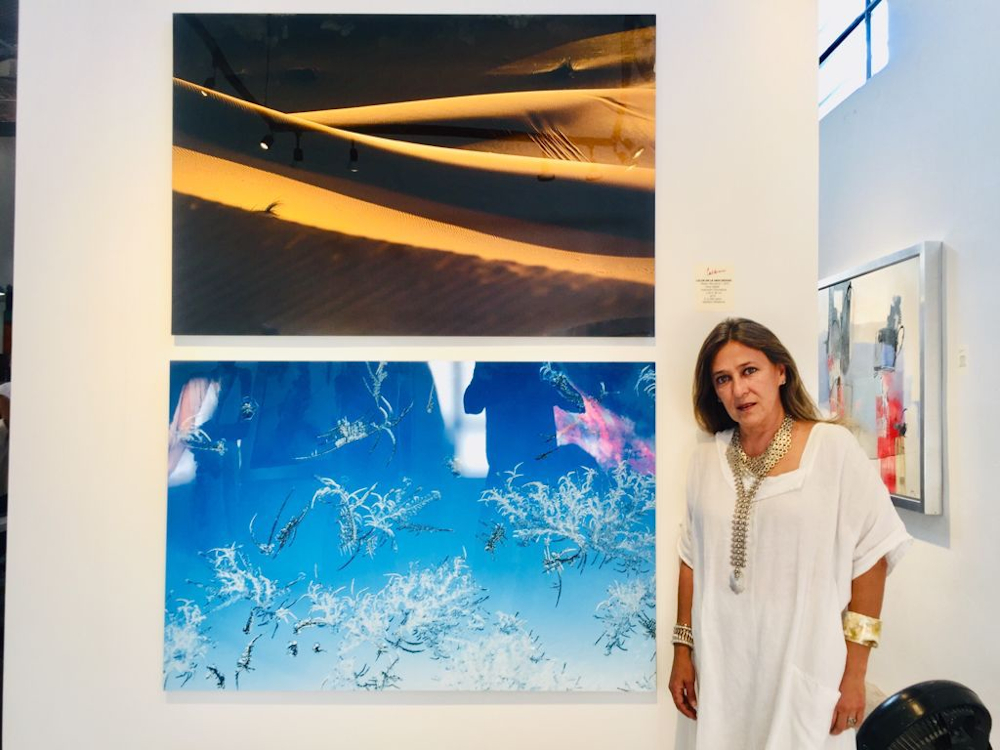 Andrea Simancas
*
Two other Fabrica galleries had announced openings (New Work, Gallery 8a and A New Perspective: Kathleen Cammarata, Galeria 101) and most others were open, offering their usual hospitality and refreshments, but the big crowd was at Calderoni.
The sheer pleasure of being surrounded by art on all sides was already a joyful experience; add to that the great lack of such events during the pandemic. On top of it all put the sweet hope that we are finally returning to normalcy.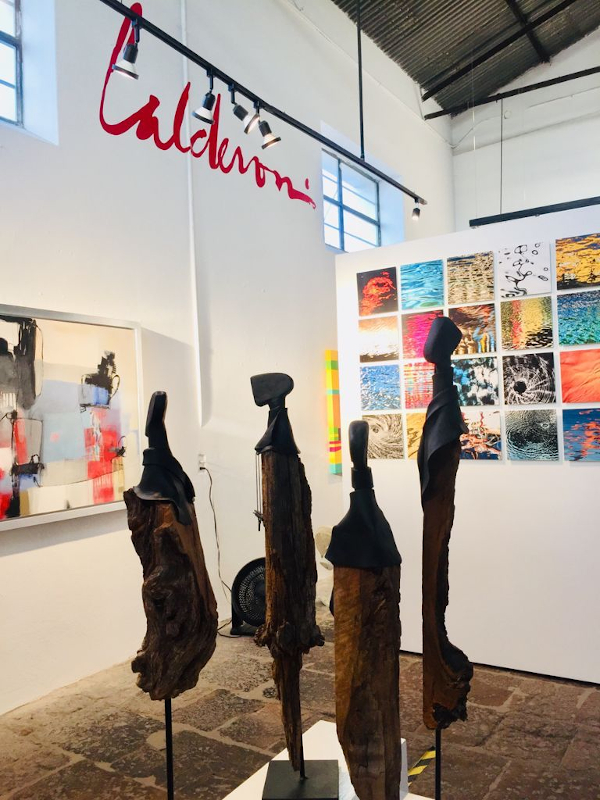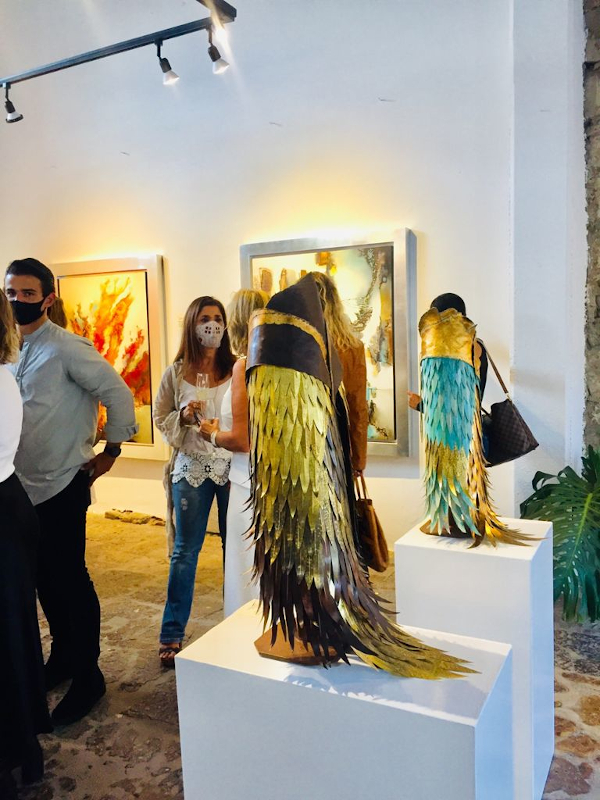 The exhibition was full of smiles, joy and hearts happy to be able to see each other and great art face to face again. The great variety of art on display at Women in Art evoked many feelings, each piece contributing its own unique impulse. I think I speak for all who attended when I say that we all enjoyed the moment, because if these last year and a half has taught us anything it is to enjoy every detail and every moment.
Thanks to these women artists for giving us a spectacular afternoon in San Miguel de Allende. And a special thanks to Maru Vázquez, participating artist, recently moved to San Miguel from Mexico City, who created the Women in Art Group in 2006 and chairs it to this day, having hosted 180 career artists and 25 exhibitions and auctions.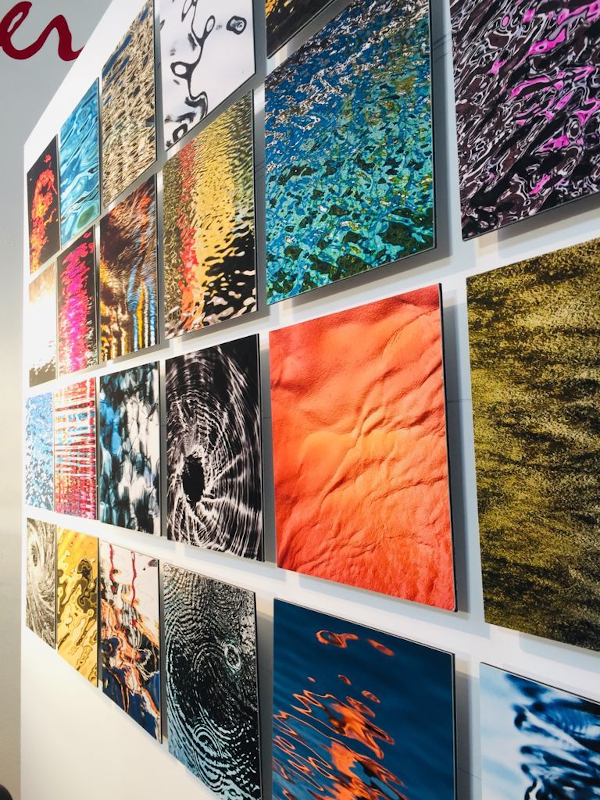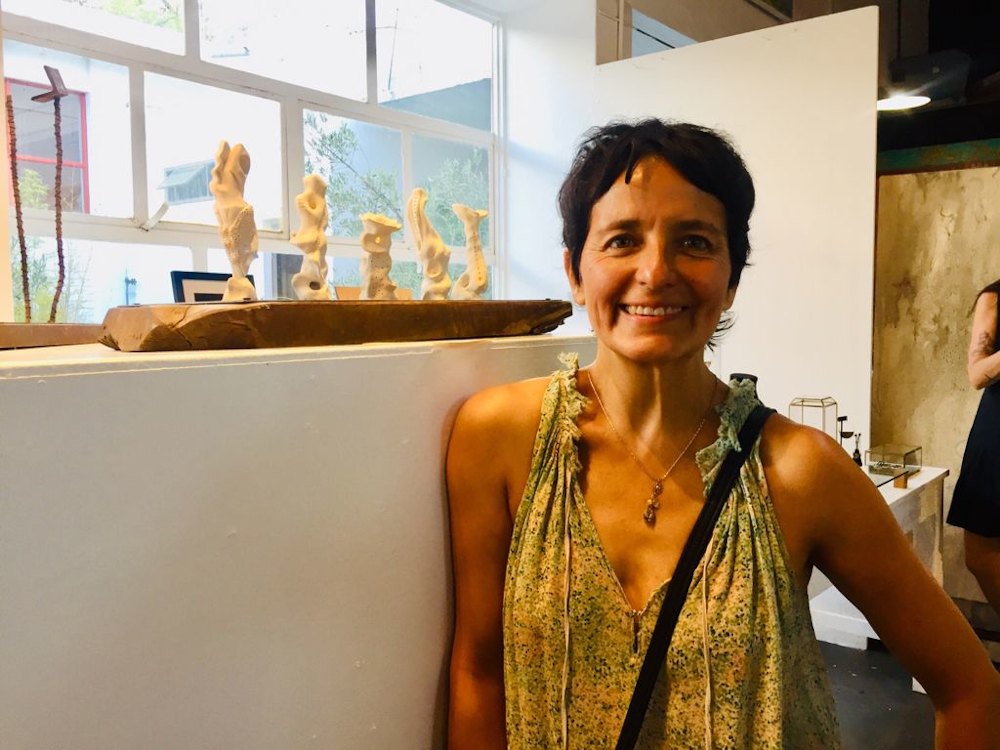 Ana Rivera
*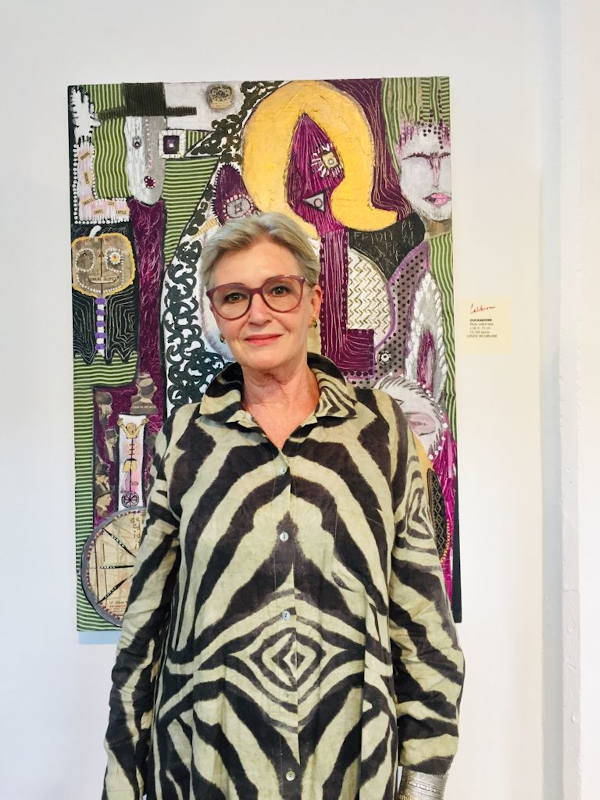 Denisse McFarlane
*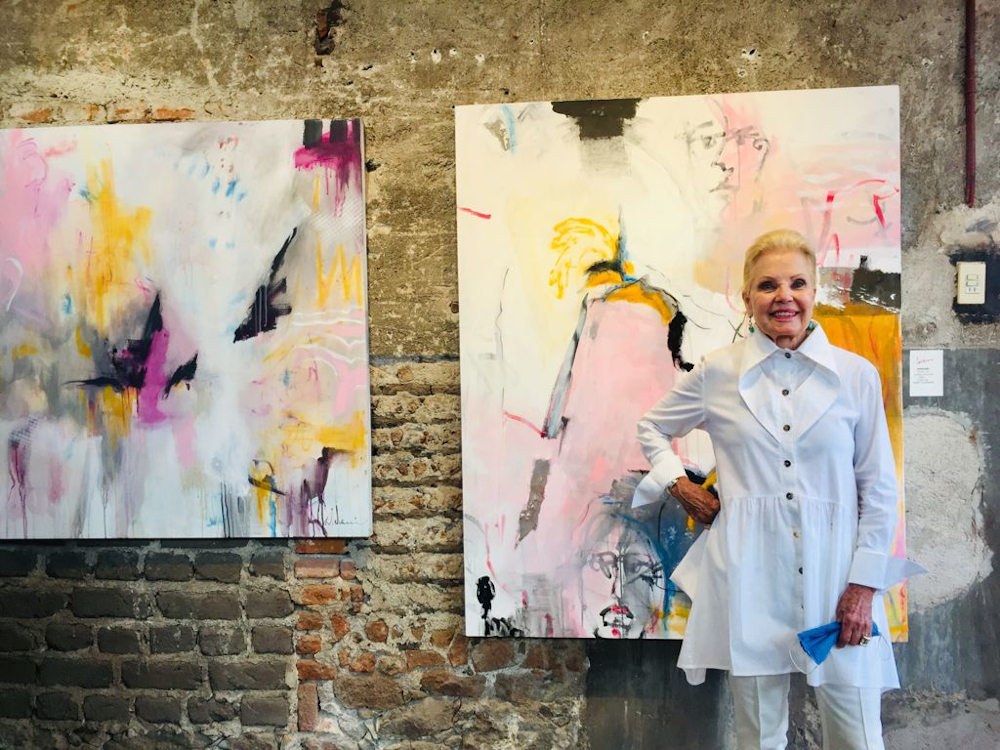 Merry Calderoni
*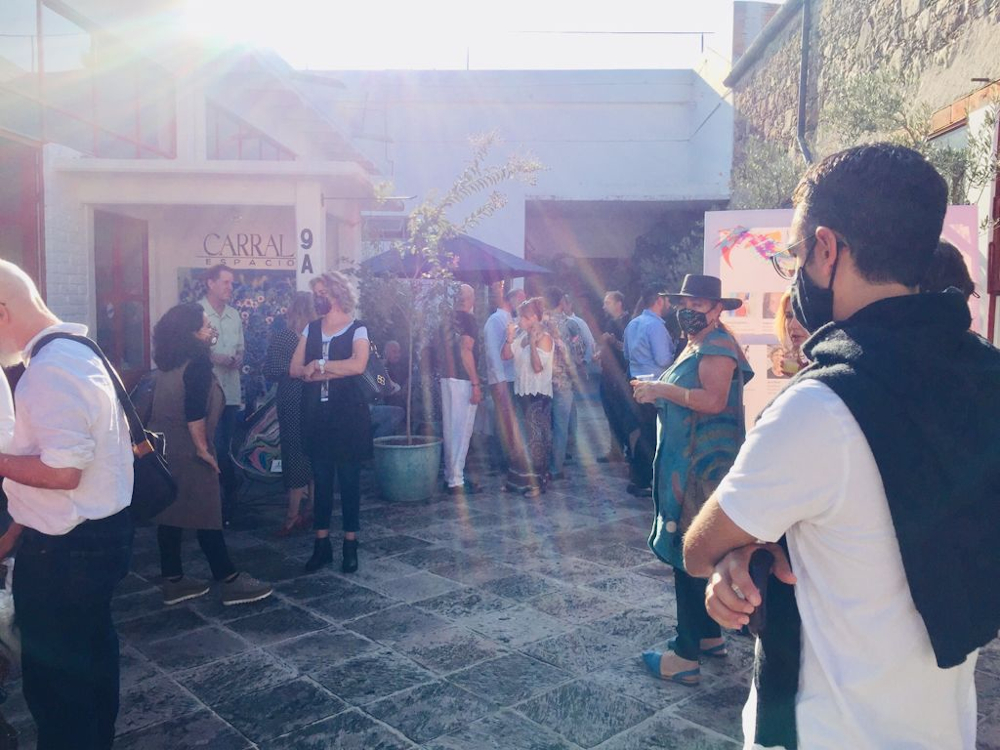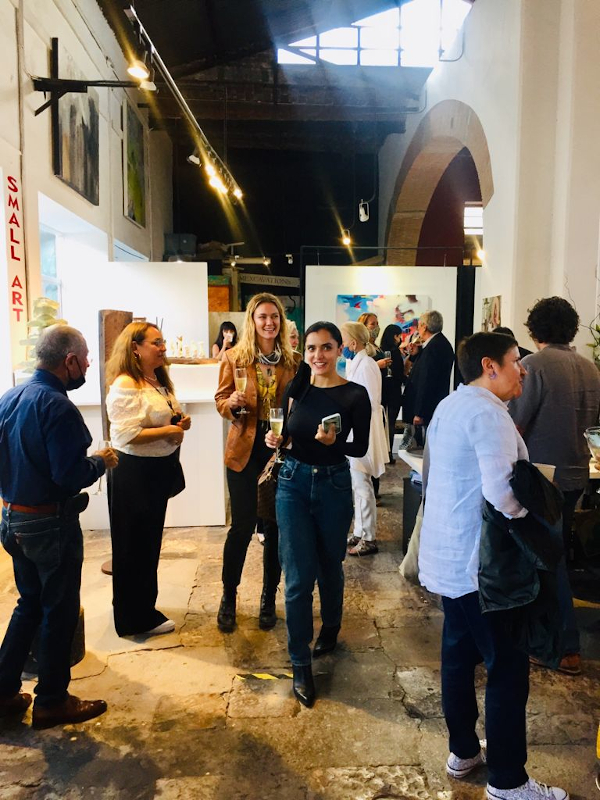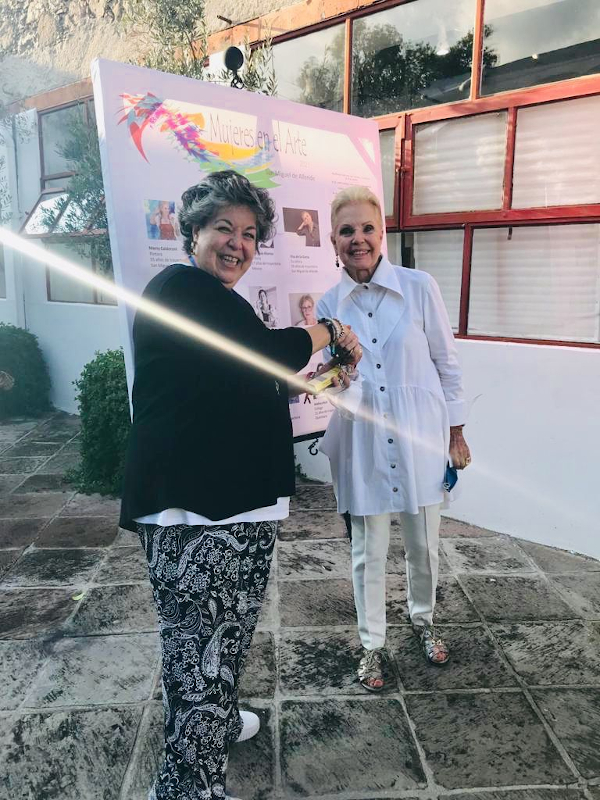 Maru Vázquez and Merry Calderoni
*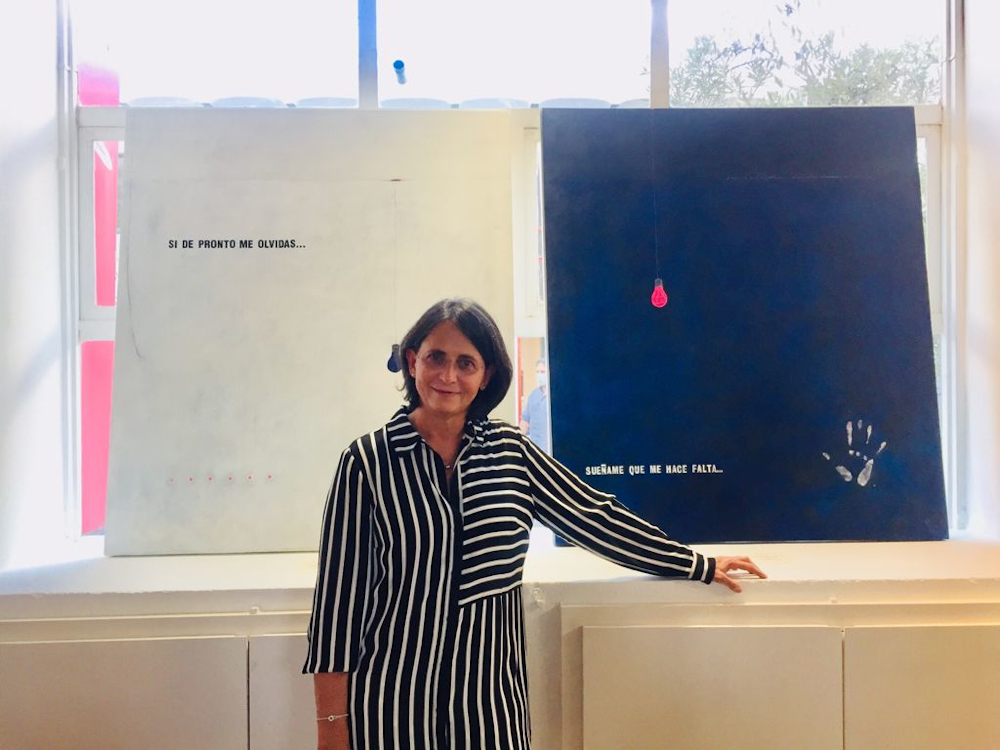 Alejandra Pous
*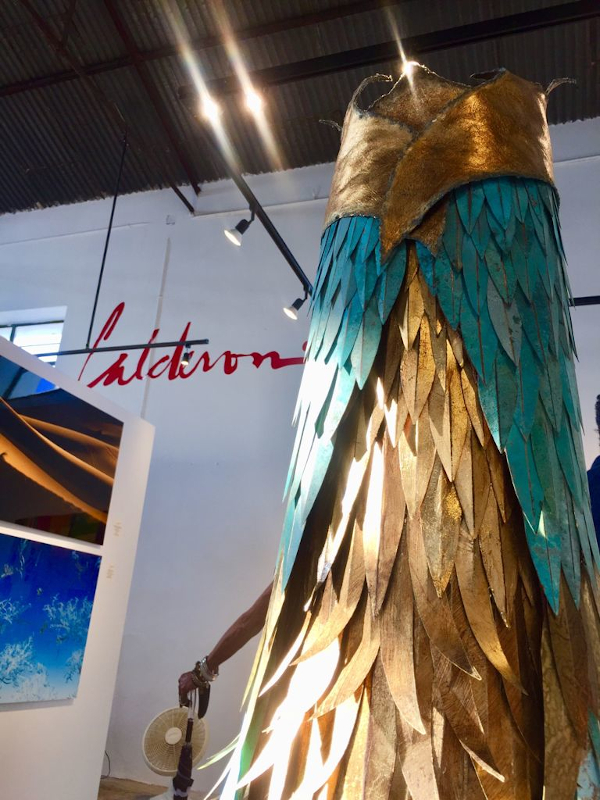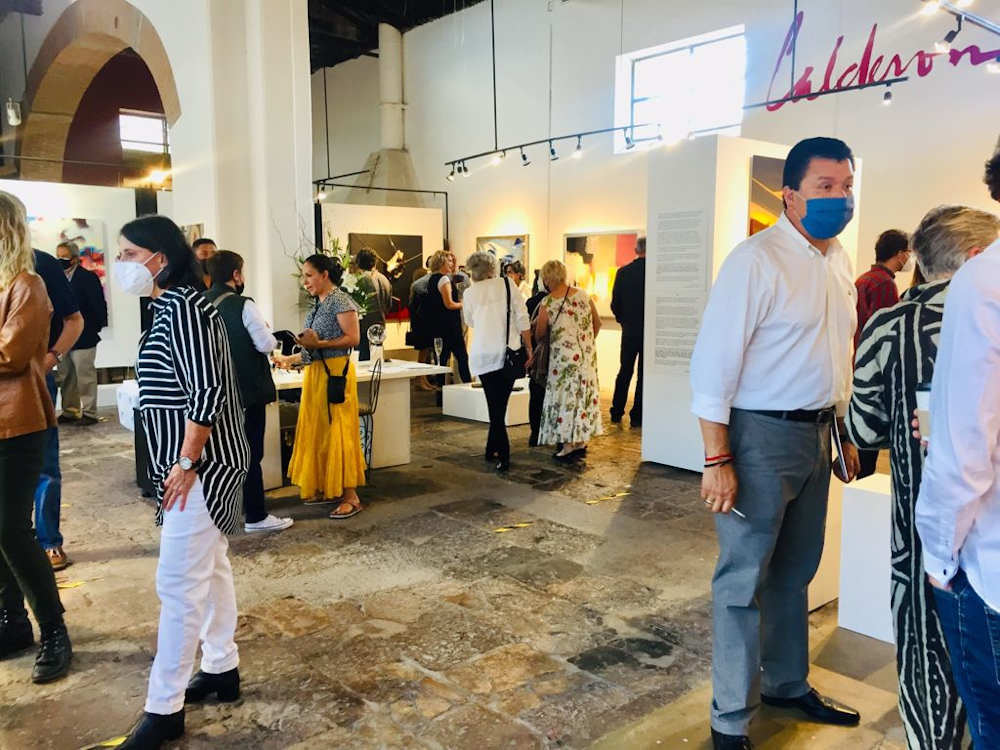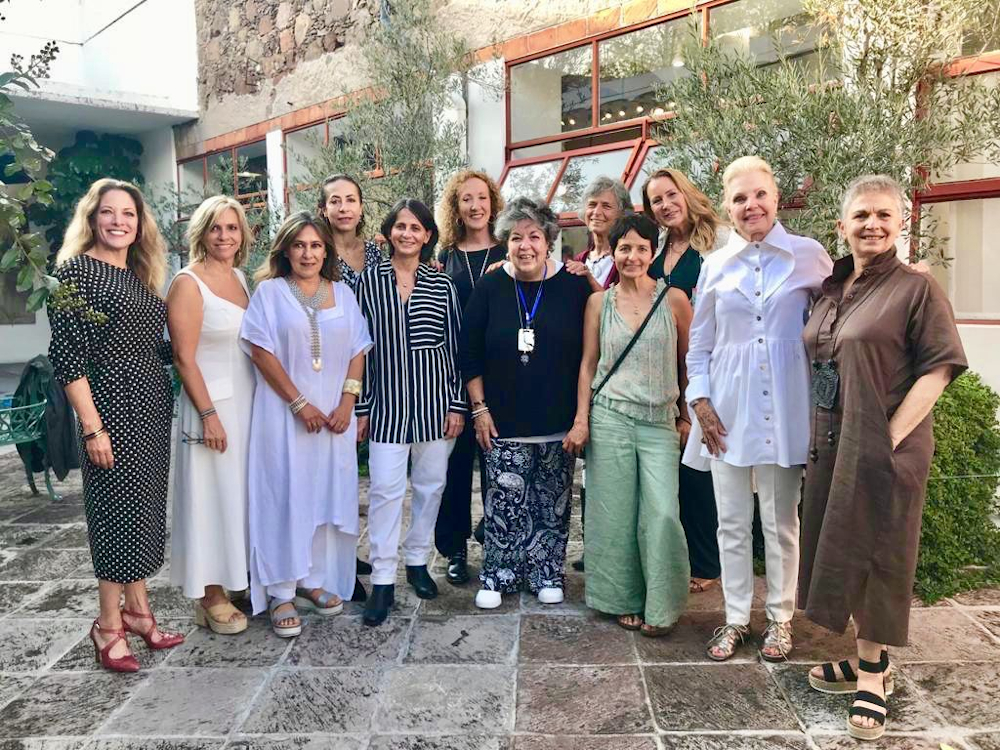 Mujeres en el Arte 2021
Andrea Noli, Majo Alonso, Andrea Simancas, Gabriela Epstein, Alejandra Pous, Gigi Mizrahi, Maru Vázquez, Ana Thiel, Rocío Beltrán, Ana Rivera, Merry Calderoni, Elsa de la Garza
**************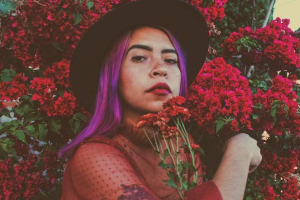 Nitta Ruiz loves to capture magic moments, turning them into good stories. Music, books, photography, fashion, style, travel and creative ideas fill her days.