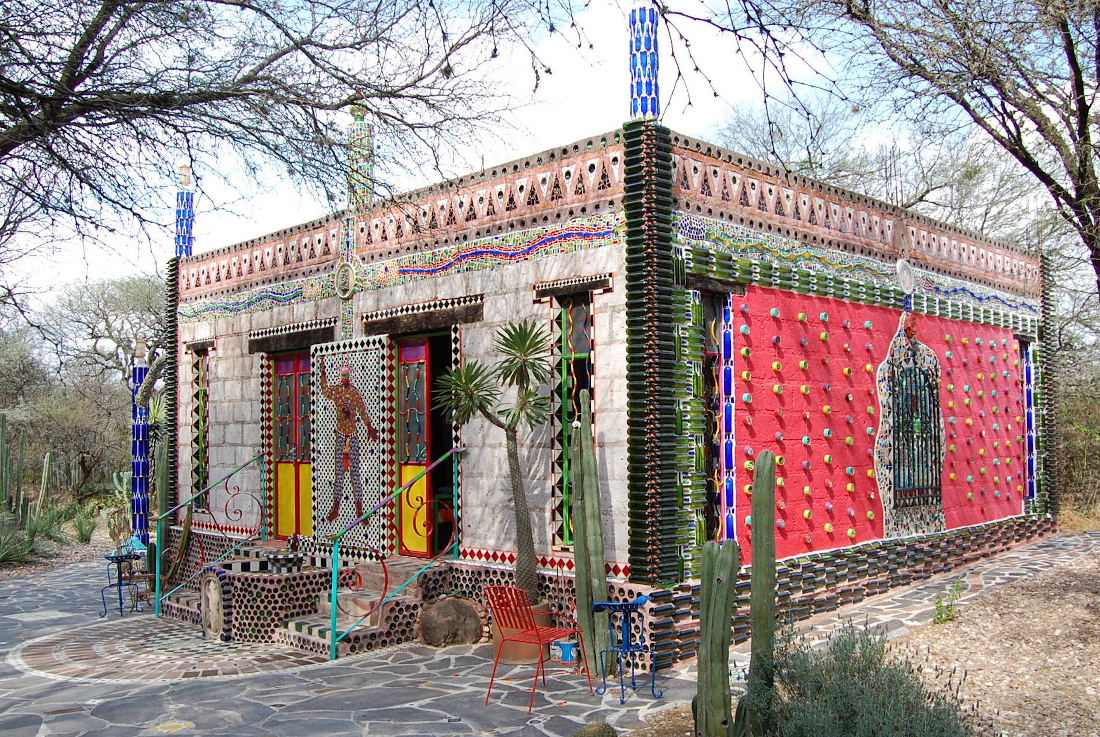 by Dr David, Editor / Publisher
Why we do the things we do is a source of wonder, not just to others, but often to ourselves. Yes, we have our "reasons," but psychologists have made a profession out of looking behind those superficial explanations.
My reason for starting publishing my San Miguel Events in March of 2012 was because in February of 2012 I missed the inaugural event at Anado's Chapel of Jimmy Ray. Following Scarlet, who in Gone With the Wind declared, "With God as my witness, I will never be hungry again," I declared, "With God as my witness, I will never miss an event again."
At least I never missed another of Anado's events. He had two each year, one in February and one in August. I would ride my bicycle out from town along a crosscountry path that starts at the railroad crossing and goes most of the way to his place in Cienegita. It's a beautiful, peaceful route. Each trip I would stop on the top of the hill, in the middle of the campo (countryside), and admire the landscape and sky.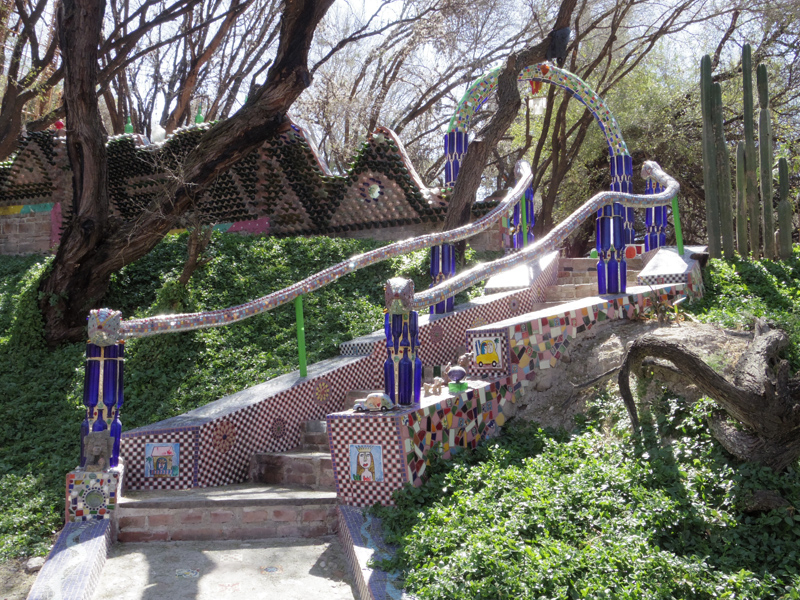 If I socialized regularly, I would get tired of it. As it is, socializing is rare enough in my life that when I do it I do it exuberantly. I am like cows, which when let out of the barn for the first time in spring after a long Vermont winter, want to jump and frolic. For those once agile creatures, long since bred to be awkward (wild cows kept running away), such playfulness is dangerous. Similar to my bovine friends, sometimes my social playfulness gets me into trouble, too.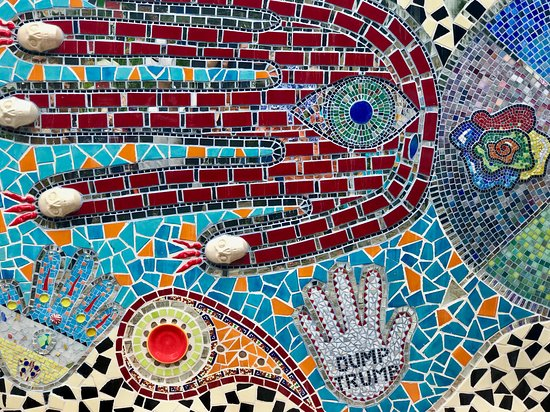 The Chapel of Jimmy Ray is nothing if not festive. Its architecture alone is a celebration. Throw in a crowd on a sunny Saturday afternoon and a good dose of marijuana and it's over the top, at least, it always was for me.
Anado was nothing if not colorful. Back in September of 2012, I decided to get literary and publish a magazine in addition to my event calendar. (Who knows why we do these things?) An interview with Anado was the first thing I published.
Some days after the interview Anado came to dinner. I made my famous miso soup. He raved about it, consuming a few helpings, adding extra miso to it. For desert we had two flavors of ice cream, carmel and salt, made by a place on the Ancha that isn't here anymore. Anado isn't here anymore either.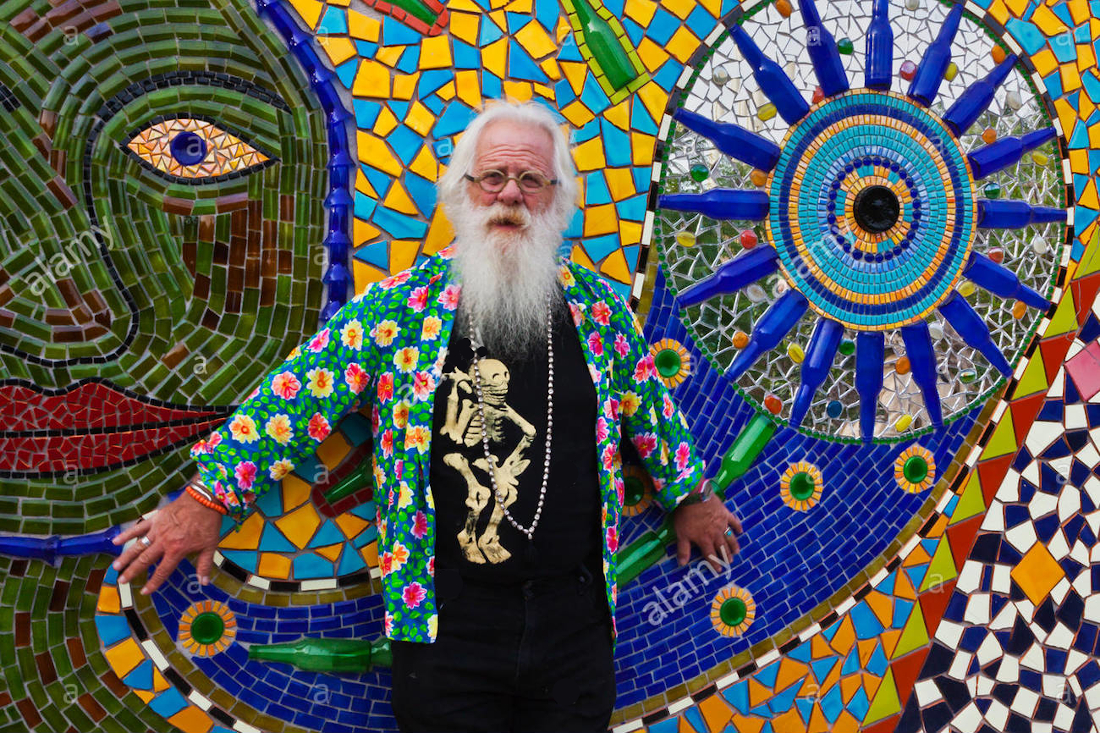 For someone who is supposed to have his finger on the pulse of the community, I am really out of the loop. I found out late that Anado had died... of cancer. I still haven't found out the particulars. With six planets in Virgo, detail-oriented to an extreme, sometimes I swing in the other direction; sometimes I'd rather be spared the specifics.
Two years ago Veronica had a couple of friends from Chile visit on their way through Mexico. I gave them micro-doses of peyote and we all went to Escondido Place, some nearby thermal waters. (The dose was so small that she didn't feel hers.) Afterwards we dropped Vero off where she teaches school in nearby Atotonilco (Arbol de Vida) and drove following the back road towards Cienegita.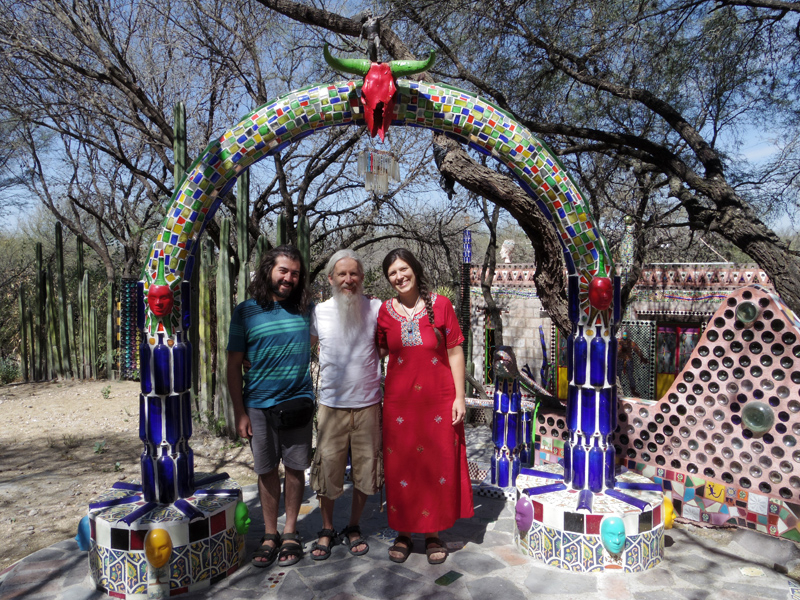 From an article I wrote about the episode: