The son of migrant farm workers, Juan Felipe Herrera was named California's poet laureate in 2012. He was poet laureate of the United States from 2015 to 2017. His biography lists twenty-one distinguished awards including the National Book Critics Circle award for poetry and. L.A. Times Robert Kirsch Award for Lifetime Achievement. He is the author of thirty books including collections of poetry, prose, short stories, young adult novels and picture books for children. He served as Chancellor of the Academy of American Poets from 2011 to 2016.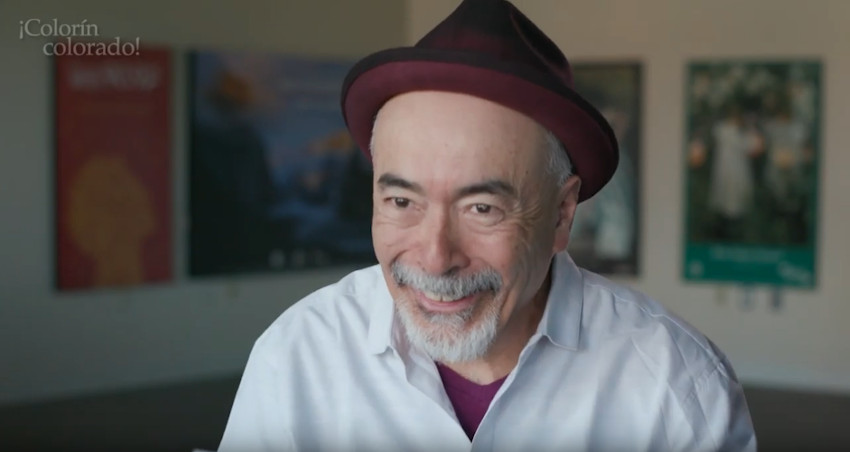 Herrera had an itinerant youth in the Central Valley of California. He began drawing cartoons while in middle school, and by high school was playing folk music by Bob Dylan and Woody Guthrie. He holds a masters degree in Social Anthropology from Stanford, and an MFA from the University of Iowa Writers' Workshop. Over the past three decades, he has founded a number of performance ensembles, and has taught poetry, art, and performance in community art galleries and correctional facilities. His work has made Herrera a leading voice on the Mexican American experience.
Critic Stephen Burt praised Herrera in the New York Times as one of the first poets to successfully create "a new hybrid art, part oral, part written, part English, part something else: an art grounded in ethnic identity, fueled by collective pride, yet irreducibly individual too."
*********
Watch the videos
*********
Where are We Going, Now? — Poetry, Self & Power
Keynote Address, SM Writer's Conference
Saturday, February 15, 6:30-8pm