by Antonio Lozoya
My name is Antonio Lozoya, I was born in Mexico City. From an early age music has been my passion. I studied classical guitar and later I was struck by the bass. I graduated in Jazz as a bassist. At 17 I started working professionally and fortunately I'm still doing it. The connection I have with music has helped me to meet and contact people in a very special way, since I consider that this professional activity allows us to be very open, in fact, transparent.
This is how I arrived in San Miguel de Allende. For 23 years and I have had the opportunity to share what I think and feel every time I get to play my bass, whether it's playing jazz, blues or any other style.
During my stay in San Miguel I have been involved in the International Jazz Festival, participating in several areas of it, as a musician, from the educational and didactic direction, in musical direction, production and finally in the general capacity since 2006 to date.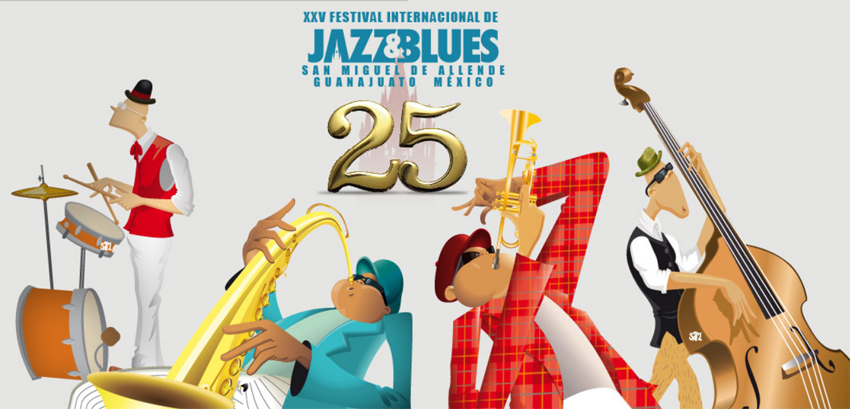 Through these years I have had the opportunity to play with musicians of various nationalities and I have been able to verify that the world is one, and music is the universal language.
On this occasion I want to invite you to join us in this special event of the Festival where we will have music, dinner and dance, on Friday, July 26 at 6:00 pm in the Restaurant Vinos + Tapas, Insurgentes #63.
The place is ideal as it is located in the city center, it has a small parking lot and an elevator directly to the restaurant or terrace, for people who require it.
In this adventure, we will be celebrating the 25th anniversary with two extraordinary shows. The first, "The Great American Songbook" for dinner, where we can enjoy jazz classics, Cole Porter, Duke Ellington, Gershwin, Rogers and Hart, will be a reference. Drummer and singer Bobby Kaplan will be participating in this group, a legend in San Miguel de Allende and in the USA, not only for his dedication to music but also as a master of martial arts and Tai Chi.
After dinner, we will present the second show, which will be dedicated to the Music of Soul and Motown.In this group will participate the prominent drummer Rick Shlosser, who has played with Diana Ross, Etta James, Rod Steweart, Lionel Richie, Van Morrison , etc. Two extraordinary singers, Aurora Nunez and Maria Piedra will also participate, both will perform the music of Steve Wonder, Aretha Franklin, Marvin Gaye, Michael Jackson, among others. This will be the ideal time to take the track and shake the body, you will surely have fun!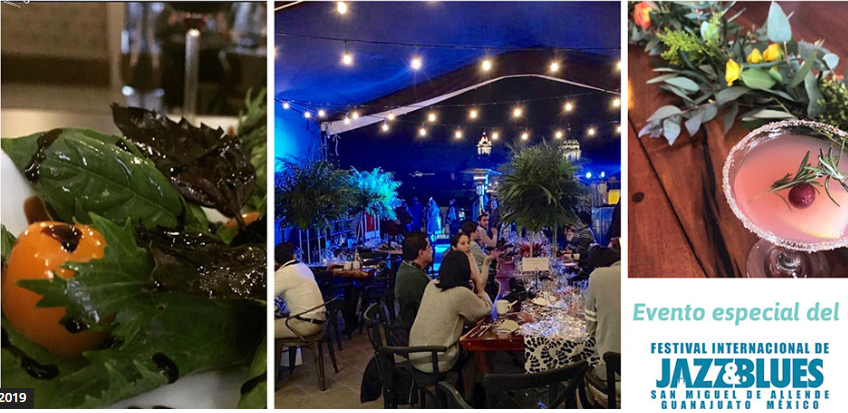 The event will have two menus, one for people who eat meat and another vegetarian, vegan and gluten free. The meat and some of the products that will be used for dinner comes from Mexico City and the way of cooking the meat will be 8 hours over low heat to be able to obtain the ideal point, really a delight !, therefore It is important to buy your ticket at least four days before its completion so that you can enjoy this menu in particular. Additionally there will be a complimentary drink when you buy your ticket!
One of the reasons for the realization of this event is because generally when we present shows like Motown or Soul, people have a desire to dance and obviously in the theater it is complicated. So if you want to enjoy good music, good food and a space to dance do not hesitate to join us, it is a very attractive package and all in one place for only $ 1,100 pesos!
I hope to see you Friday, July 26!
**************
You must register and log in to write a comment.
Please use the "login" link at the top (right) of the page.