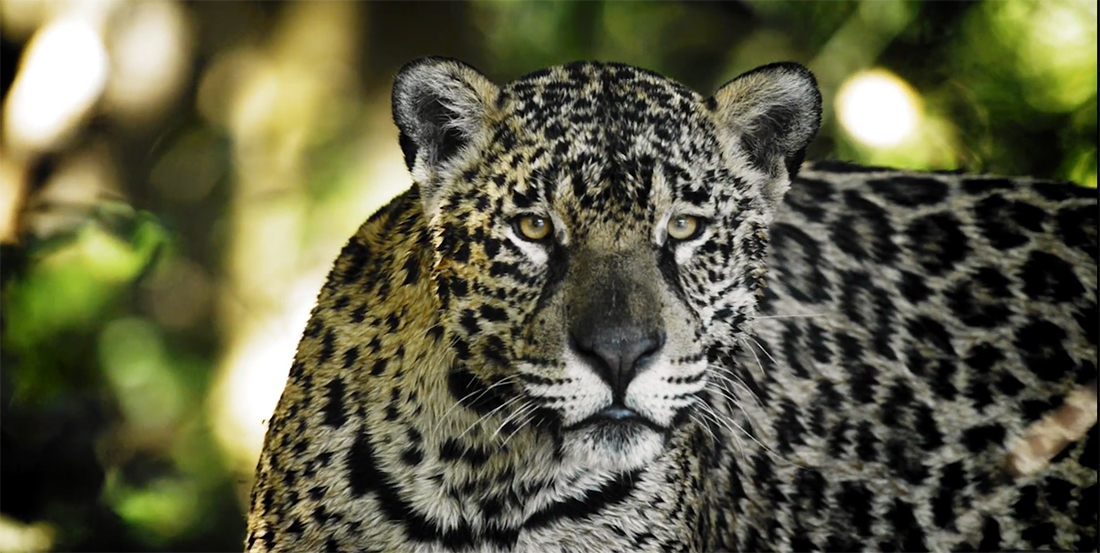 May 21, 2023
This award-winning film takes us into the Colombian jungles and plains to capture the relationship between the jaguar and ancestral culture throughout time. The documentary, directed by Simón González Vélez and produced by Carlos Londoño Sánchez, takes us on a journey through Colombian territory to capture this great cat that is considered a deity by ancestral cultures.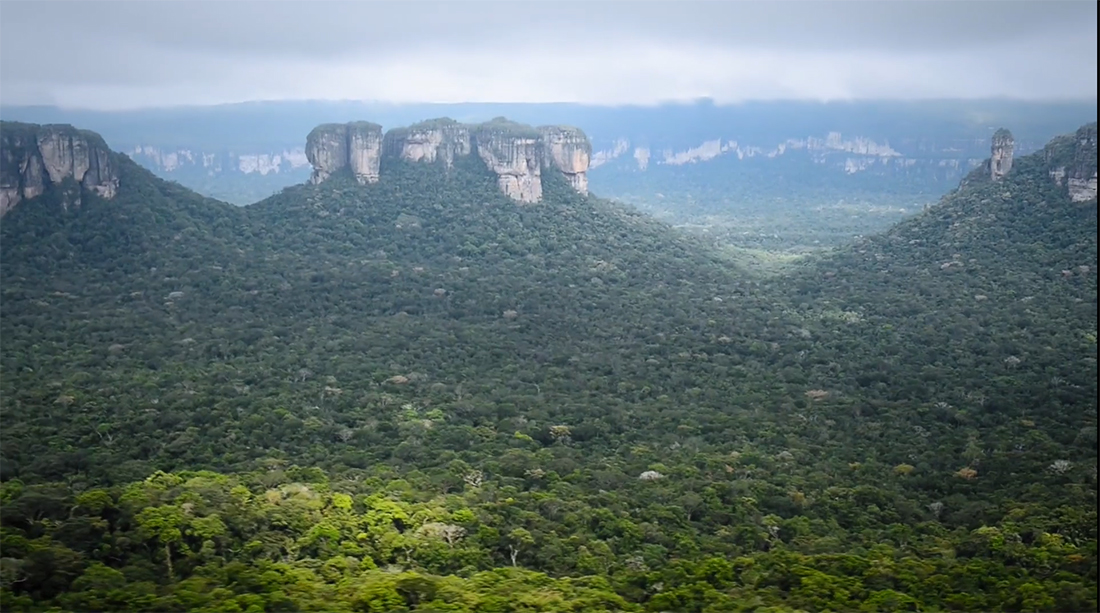 Jaguars spend between six and eight days mating, usually alone. Floating in a canoe on a river with a guide, Director Simón González Vélez came upon a pair up on the bank and began filming. Another male jaguar arrived. Frightened, González looked up at his guide, who advised, "Do not move. Humans are not among their food nor are we opponents for the males, so they are not going to attack us Keep recording." After a fight between the two males, the three jaguars disappeared.
"Jaguar: Voice of a Territory" is a documentary dedicated to following in the footsteps of animals that, according to the indigenous communities, are wise teachers. González went to check if what they said about the jaguar was true; was it a human who had been turned into a cat, possessing sharp eyes and sharp, relentlessness claws?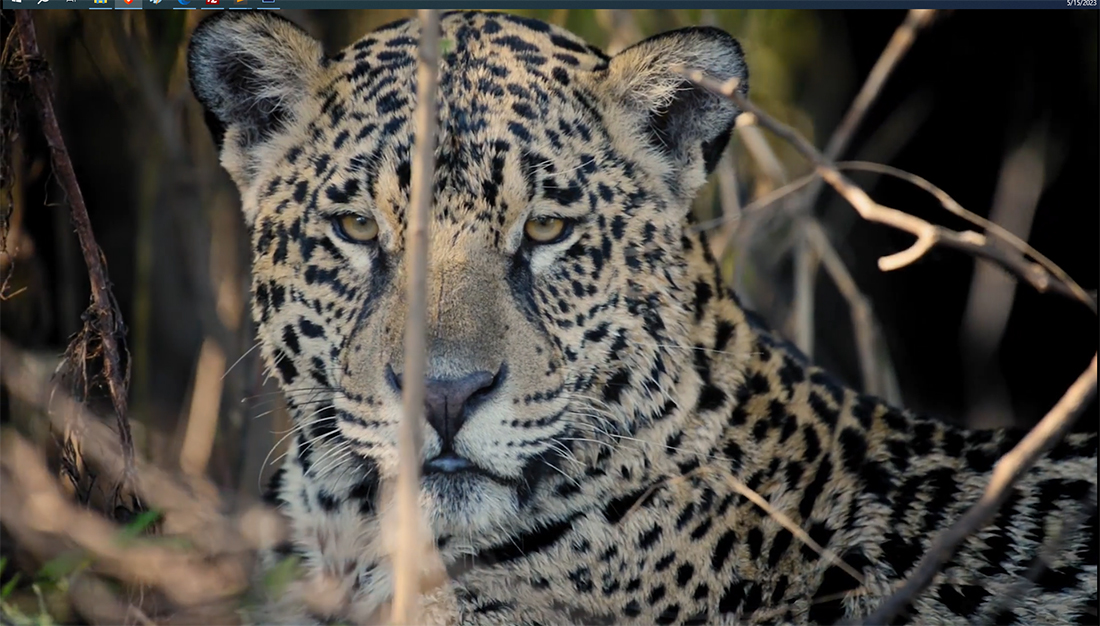 The film speaks of love, affection, respect, humility, temperance and courage. It addresses the balance with oneself and with others. It is the voice of a territory which the jaguar inhabits and a tradition which seeks to be heard. It is a journey through the mountains, jungles and plains where the jaguar has had a direct relationship with human beings; a relationship giving rise to an ancient journey of songs, myths and cultural traditions that narrate the history of the man-jaguar relationship and the importance of preserving this species that today is seriously threatened.
González say, "This documentary recorded an inheritance, a legacy that is ours, which is valuable. The film does not make complaints or propose environmental solutions. The viewer can come to their own conclusions about that. What we want is for people to get to know this animal, because that is the first step. I can't respect something if I don't know it. We want them to know what the origins of the jaguar are and who are the people who speak so highly of this beautiful animal. Who are the ones who care for it so much and why."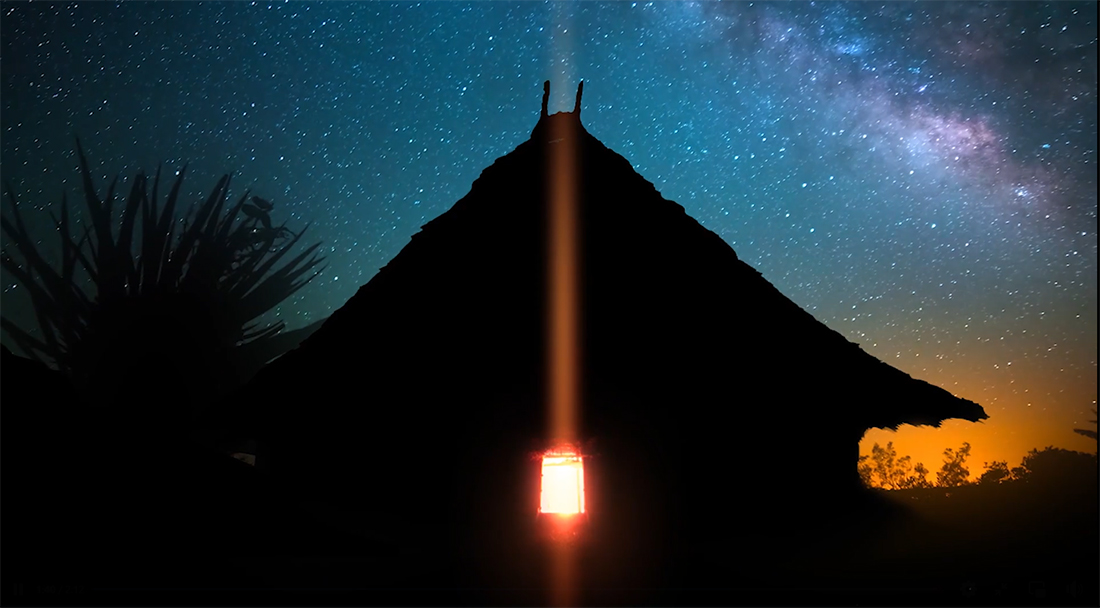 González, speaking about the conception of the documentary, continues, "About twelve years ago my father and and I heard a very beautiful story and for the first time there was talk of following in the footsteps of the jaguar. At that time, I had a very close relationship with many of the cultures of Putumayo and the Amazon. This gave me a great tool to start the deep investigation to begin to know within me who the jaguar really is and why the indigenous cultures are so rooted in the knowledge of it. I decided to go live in Putumayo for a while to start this investigation. But at that time I never imagined how long it would take, approximately 12 years, to be able to share this story."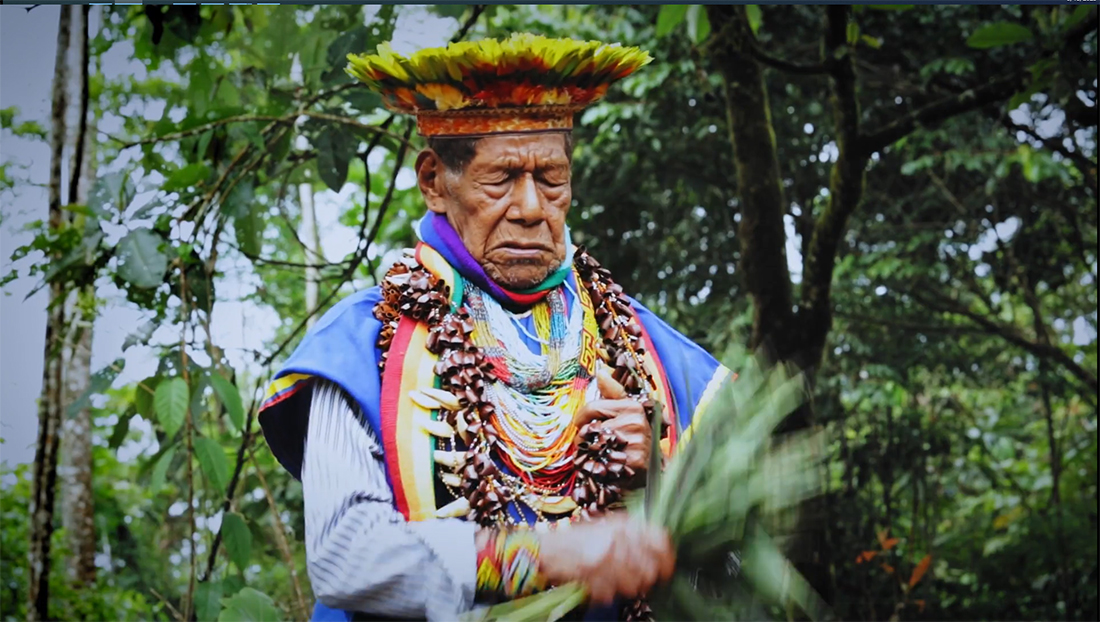 "I started in Putumayo, but realized that this story was not going to end there. Each time I became acquainted with a new culture, every time I spoke with someone from a new tradition I had more questions. I realized they also speak the jaguar language in other territories. That's how I ended up in the Eastern Plains, the Sierra Nevada de Santa Marta. From there I connected to Vaupés. It never stops. It is a story that can be woven for much longer".
Producer Enrique Londoño adds, "The great achievement of bringing Jaguar to theaters is that it is a way of exalting the vital message that our ancestral cultures bring us today. It is a way of keeping alive the connection with the natural world to maintain a real balance with the Mother. Having the experience of seeing and listening to these stories from the jungle, full of wisdom and color, is to be able to understand the importance of keeping ancestral traditions alive, and the ideal the set in life."
Saturday, May 27, 6pm
Casa Shala, Arias 7a, Barrio Palmita
movie and concert $230: reserve or purchase
Subtitles in English, Audio in Spanish
Projector 4K, audio HI-FI
72 minutes
Promoted by Martín Buen Viaje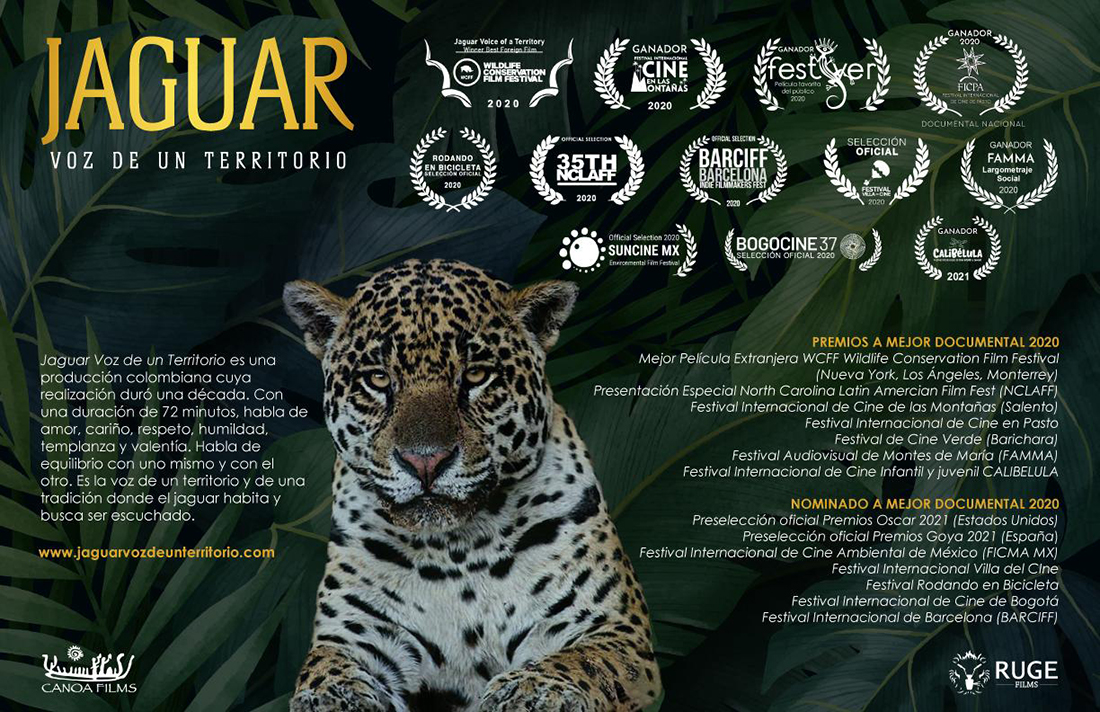 ***
Compiled from:
https://caracol.com.co/2023/05/11/27-peliculas-hacen-parte-de-la-decima-muestra-de-cine-espanol/
https://www.elespectador.com/el-magazin-cultural/jaguar-voz-de-un-territorio-se-estrenara-en-salas-de-cine-colombianas-article/
**************
*****
Please contribute to Lokkal,
SMA's online collective:

***
Discover Lokkal:
Watch the two-minute video below.
Then, just below that, scroll down SMA's Community Wall.
Mission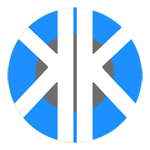 Visit SMA's Social Network