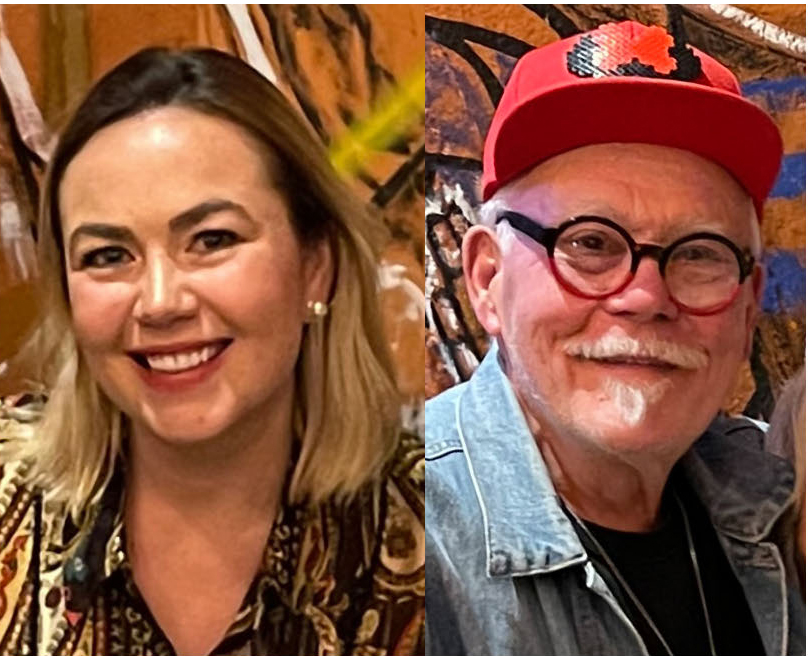 Zara Fernandez and Peter A. Davis
*
May 21, 2023
Dr. David, Editor / Publisher
After you learn to ride a bicycle, the time and effort you invested learning how, returns many times. The same is true for building community. Getting people together to agree on things is often a challenge, but the rewards of collective action are much greater than individual efforts.
Zara Fernandez and Peter A. Davis have been building community here in San Miguel for years, organizing MyStudio Art Walk, now in its 14th year, now, in addition to its February event, with a second, Summer Edition. Artists are by definition very independent people. They have to believe in themselves, in their creative vision. Zara and Peter didn't say so, but I will; organizing artists is like herding cats.
But the artists of San Antonio have seen the benefit of participating. And the community has enjoyed strolling the colonia, touring the studios. So, like riding a bicycle, where practice makes perfect, putting together MyStudio has gotten easier over time. Or it would have except that Zara and Peter are always striving to make things better; for example, this year introducing a new and improved shuttle service.
Bicycling is my perferred mode of transit here in San Miguel. It's faster and good for my heart. But for MyStudio I leave mi bici at home. I'm in no rush, and the distance from one studio to another is just long enough to savor the flavor of the last and get ready for the next.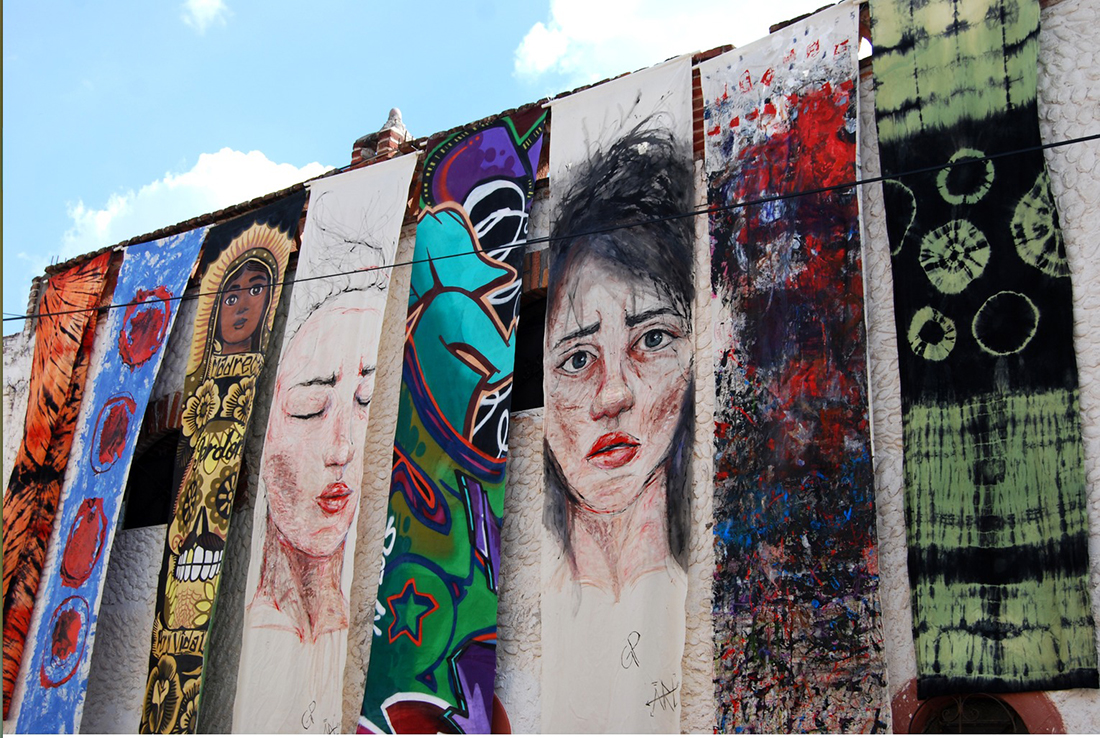 On Saturday and Sunday, July 15 and 16 from 11am-5pm artists of the Colonia San Antonio will open their studios, homes and galleries to the city of San Miguel.
Those who attend will delight in a broad variety of materials presented in an eclectic expression, including: paintings large and small, abstract and figurative; varied clayworks and sculptures; jewelry embracing beautiful beading, recycled and unconventional metal pieces; photography ranging from traditional to digitally manipulated; mixed media, mandalas, weird wonderful masks, calligraphy, collage, print-making, drawing, mosaics, woodcarving, works on paper, iconography, painted murals, encaustics and more.
While touring the studios please patronize one of our sponsoring restaurants and cafes for a meal or snack. Some of them will have specials of the day. All eateries and artists will be identified by numbers.
We look forward to seeing you. Hopefully, you will be taking home some wonderful pieces of art.
Artist Applications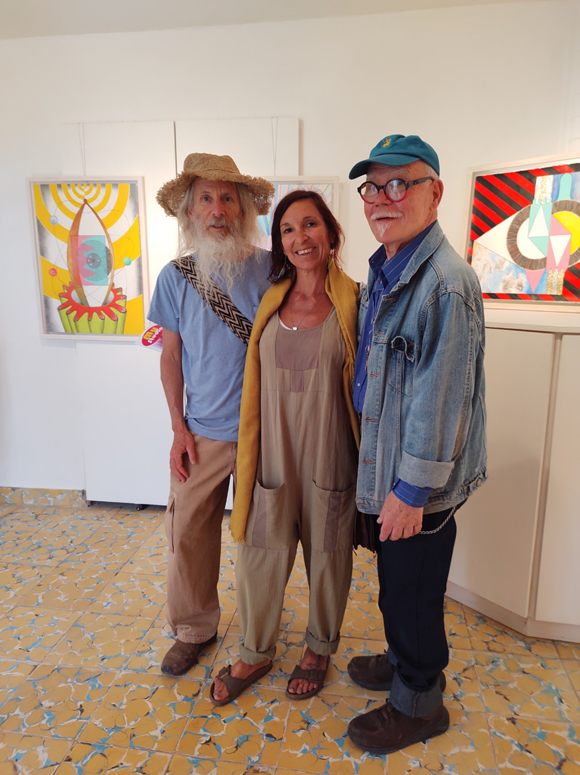 The author with Sarah, the yoga teacher and Peter A. Davis at February's MyStudio
*
**************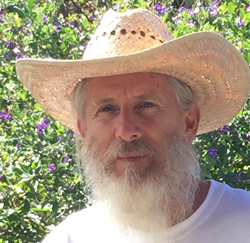 Dr. David presents Lokkal, the social network, the prettiest, most-efficient way to see San Miguel online. Our Wall shows it all. Join and add your point of view.
**************
*****
Please contribute to Lokkal,
SMA's online collective:

***
Discover Lokkal:
Watch the two-minute video below.
Then, just below that, scroll down SMA's Community Wall.
Mission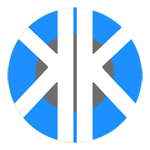 Visit SMA's Social Network