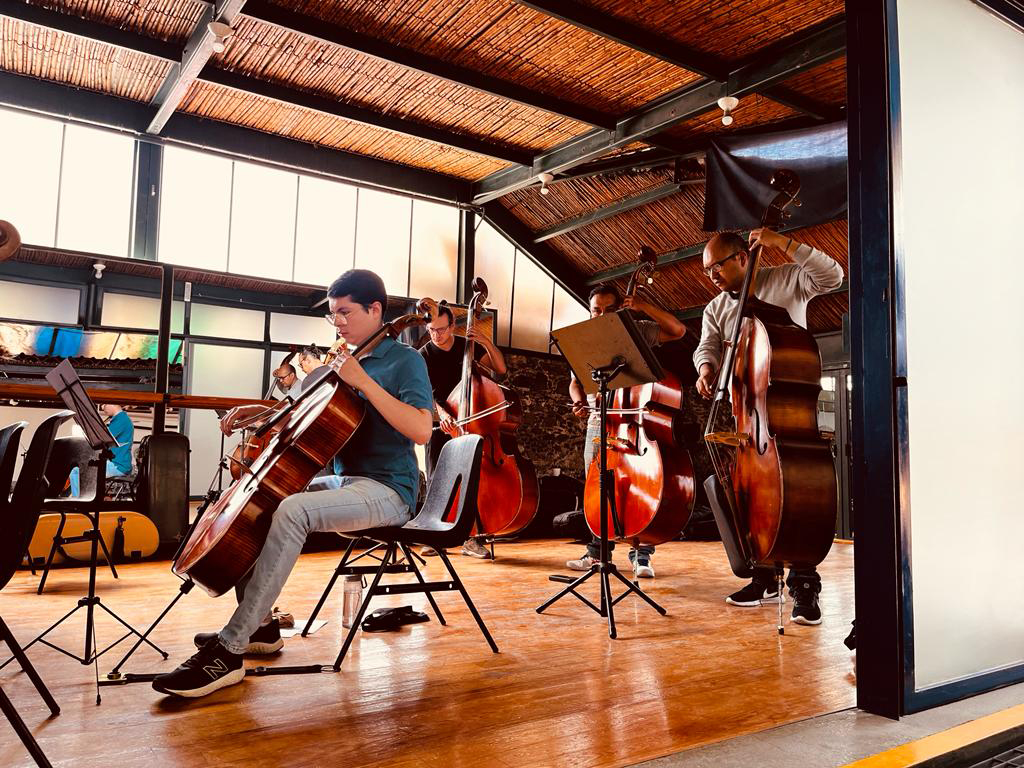 Mar. 26, 2023
by Maestro Robert Mari
When you plant an apple seed and care for the tree, many apples are produced. The seeds in those apples in turn carry forward, producing more and more trees and apples. So it is in my work with the young, aspiring, Mexican musicians in the Pro Musica Youth Orchestra. Nothing has given me deeper gratification, in my 60 years of music-making, than this work, here and now.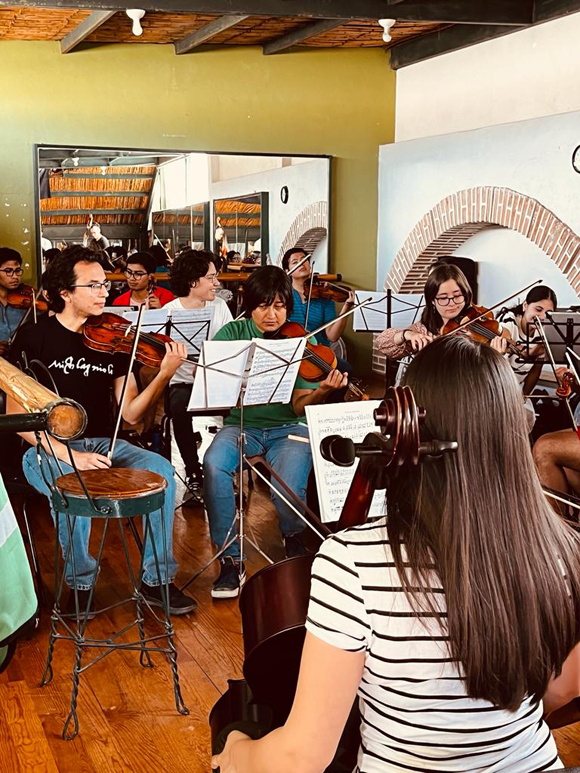 When I see what a difference rehearsing time-tested art, like Beethoven, Bach, and Mozart, makes in the lives of the 55 members of this orchestra, and also in the lives of their families, friends and students, my heart opens, and I shed tears of gratitude for being granted the opportunity to help make that difference.
Our next concert, then, promises to be especially moving for me, in that we will be playing music whose profound expressions of love and longing usually brings me to tears.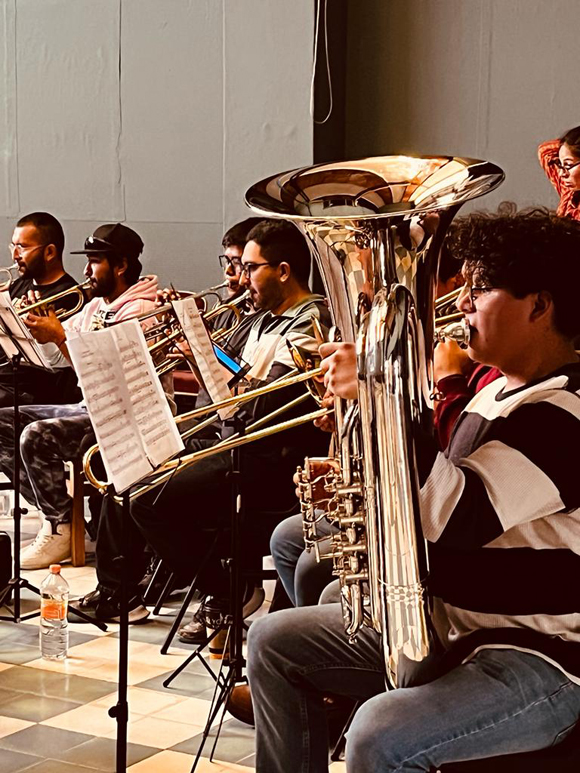 Wagner's prelude to Tristan and Isolde, for me, is the perfect rendering of the most sublime love between soulmates. Mahler's Adagietto, from his 5th Symphony, is a reminiscence, like flipping through a photo album of the dearly departed greatest love of your life, mixing longing and anger at the loss, with bliss at having been graced with such a magnificent love. Who could ask for anything more?
We continue with the Love Theme from the film Cinema Paradiso, a truly memorable heartwarming sentiment to whatever one's passion is. And finally after intermission we will explore the amazingly vibrant Second Symphony of Borodin.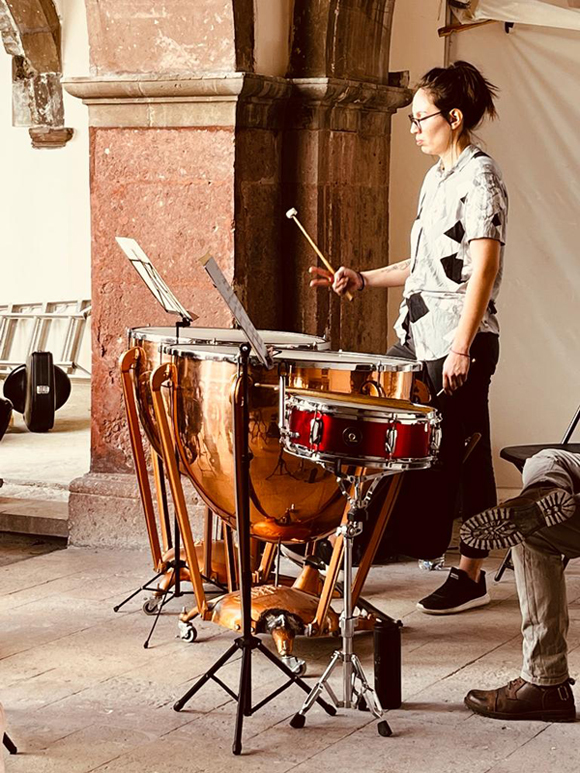 I thank the musicians for their dedication and hard work, for our shared love through the music of an orchestra, and for supplying me with tears of gratitude. I thank you in advance for your supportive attendance.
***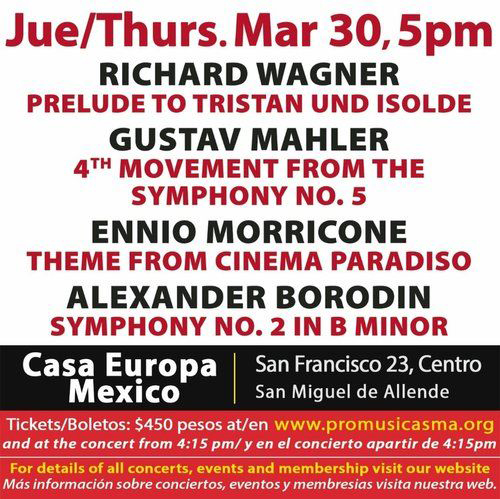 Pro Musica Youth Orchestra presents
Romancing the Orchestra
*
Thursday, March 30, 5pm
Casa Europa, San Francisco 23
Tickets
**************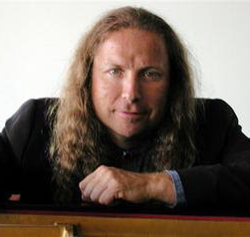 Robert Mari, Volunteer Music Director/Conductor, having played music since he was three and directed orchestras since he was 13, has a great deal of insight into the synergy of youth and orchestras.
During his postgraduate studies at Peabody Conservatory, Mari founded a chamber orchestra and was recognized by President Ronald Reagan for his contributions to community. He has composed music for orchestras, choirs, and films and has produced several recordings.
"We are nurturing aspiring Mexican musicians aged 18-30 to develop and strengthen their life skills through musical performance," says Mari. "Many travel more than four hours for a three-hour rehearsal in San Miguel, so you can see they are very dedicated," he continues. "The discipline they are learning through professional music training is serving to enhance their life skills, as well, improvements we know they are sharing with others in their families and communities," concludes Mari.
**************
*****
Please contribute to Lokkal,
SMA's non-profit community publication:

***
Discover Lokkal:
Watch the two-minute video below.
Then, just below that, scroll down SMA's Community Wall.
Mission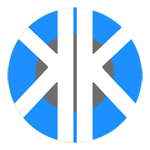 Visit SMA's Social Network