Jake called me the day after he arrived in San Miguel. We made plans to meet the following day in Parque Juarez, just after his first visit with the dentist on Aldama.
A dozen years since we last laid eyes on each other, it was good to arrive and see him sitting, under a wide-brimmed hat on a bench across from the basketball courts.
I had really been looking forward to it, and our reunion was more than good. It was historic, generational. Silver-tongued himself, Jake, a big fan of my poetry and sense of humor, as always admired my way with words. In a recent, pre-visit phone call he referred to me, again, as the smartest person he knows. Well, there are a lot of kinds of intelligence.
But then, after only 40 very lively, edifying, entertaining minutes, far too soon for me, Jake announced that he must be going. Not ever one to justify or offer excuses for himself, I noted that he was in shorts, the day was getting cool, and he had a long walk back to Mexiquito.
Earlier in our chat I had urged Jake not to miss the Fabrica's anniversary art walk, eight days hence. Then, on rising to leave, even knowing that Jake is outspoken, abrupt, and zealously self-contained, I was still shocked when he said by way of goodbye, "Well, maybe we'll see you at the art walk."
I protested, "You just got here. I'd like to see you again before that." Getting no response, I continued pleading, "Landsman, I can't speak this way with anyone else." Seeing not a glimmer of sympathy, I suggested, "But you have to go back to the dentist in a few days; we can meet again here on this bench after you do." He gave me, "We'll see" and an upbeat goodbye.

David Leonardo's ceiling Instituto Allende
*
As it was, we didn't meet after his next dental appointment. But two days beyond that I invited Jake to David Leonardo's opening at the Instituto Allende. We met early and I gave him a tour of the place, showing him David's murals on one side of the Instituto before attending his opening on the other, at Galería Pérgola. That all went very well.
Three days after that, I did bump into Jake at the Fabrica's art walk. Again, it was very jovial and, again, for my taste, too brief. After sitting together for five or seven minutes, he asked someone to take a photo of us. Then, reviewing that photo and who knows what else, got engrossed with his phone. I looked over at him, thinking that he would be more interested in the live conversation I was having with an artist than he was in whatever was recorded on his phone. When I looked again, he was gone.
Already four weeks ago, that was the last I saw of Jake, and, I suspect the last I ever will. I wrote in these pages a few weeks back about the quietest room in the world, in which people, deprived of all echoes, lose their balance and fall. So, it was with the invitations I extended to Jake, including one after the art walk. The lack of response was disorienting; the silence deafening.
My guess is that Jake wasn't ready for the giggles. At eighty, retreated so far for so long into his shell, after a lifetime of self-regard, he couldn't accept, perhaps couldn't even recognize, the camaraderie I offered.
In the late 60's, like so many at that time, Jake dropped out, just walking away from his very lucrative Uncle Jake Show, and his wife and two kids while he was at it. Shortly after I met him, he lived for a while in a Volkswagen van on the beach in Mazatlan, and then in a small place by the train tracks in San Luis Obispo, California. At 19, during the Bicentennial, I got a ride out to Salt Lake City and hitchhiked the rest of the way to visit. My first girlfriend's older sister still lives in SLO, but not by the train tracks.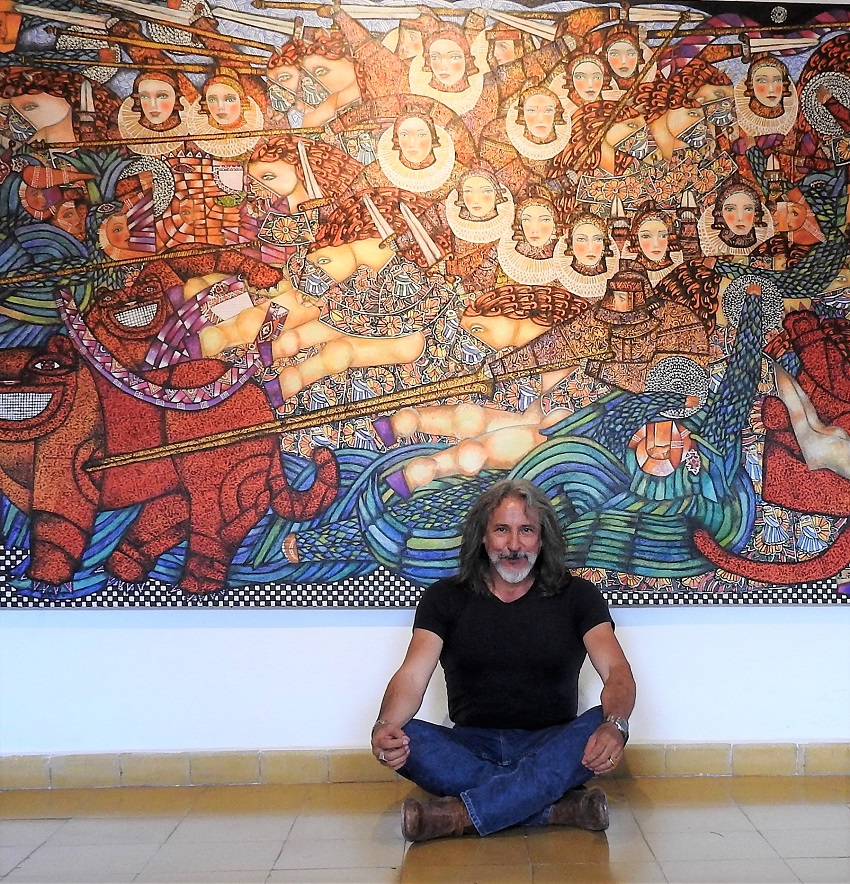 David Leonardo's current show, Galería Pérgola
*
Years later, back in Hartford, Jake was working as a lowly file clerk in the basement of the Aetna Insurance Company. A senior executive passing him in the hall asked, "Aren't you Uncle Jake?" He replied, "Yes, as a matter of fact, I am." She took him by the wrist and lead him up to the highest level of the company, where he worked writing letters for the most senior executives. Every winter he would leave for three months in SE Asia, and every spring they would welcome him back.
This visit I reminisced with Jake about how he sold his condominium with all his belongings still in it, walking away with only what fit into a single suitcase, a story I've had occasion to tell others. "David," he smiled, "I did that twice, and I highly recommend it." Emotional baggage, as this visit confirms, is a little harder to leave behind.
*
Addendum: Jake messaged me yesterday, Saturday, in the early afternoon, telling me that he was leaving in a week and asking if I would like to visit again, getting together one more time in the park. I agreed, suggesting some day during the week, and further suggesting that Jake attend yesterday's Fabrica Aurora art walk. He did. We bumped into each other and we had another delightful, brief interval together, the high point of which was the artist Mario Oliva, enthusiastically engaging me to participate in a yet unannounced project of his; it's good to belong and be of service to the community.
At one point, I chided Jake when he started to get absorbed in his phone. At another moment after presenting our familial history to someone, Jake told me, "Our grandfathers knew each other from the old country. They came from the same village." Then, after stepping away to speak with the unofficial director of the SM Playhouse, I looked around and he was gone. No matter how pleasant the destination Jake never was a follower.
**************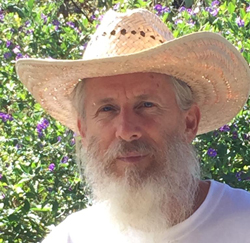 Dr. David presents Lokkal, the social network, the prettiest, most-efficient way to see San Miguel online. Our Wall shows it all. Join and add your point of view.
**************
*****
Please contribute to Lokkal,
SMA's non-profit community publication:

***
Discover Lokkal:
Watch the two-minute video below.
Then, just below that, scroll down SMA's Community Wall.
Mission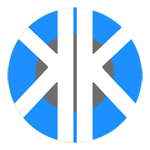 Visit SMA's Social Network