by Alejandro Anaya, text and photos
My wife and I went to visit family in Torreón over the course of the Christmas holiday. The trip up north, normally a seven or eight hour drive turned into a twelve-hour ordeal due to multiple accidents blocking traffic on the highway between San Luis Potosí and Matehuala. All of this was made worse because this route is now saturated with tractor trailers due to the gang violence that exists on the alternate route to Zacatecas.
It was interesting to cross four states in Mexico and see how the landscape gradually transforms from trees and grass, to the dirt and cacti of the arid northern regions. Still, it was tremendously intimidating to come to a full stop for four hours in the middle of the road, at the end of a 25-kilometre line of trucks and trailers. I felt Like I was in the Julio Cortázar short story, "La Autopista del Sur", facing the reality it presents of getting stuck on a highway, losing track of time in the middle of nowhere.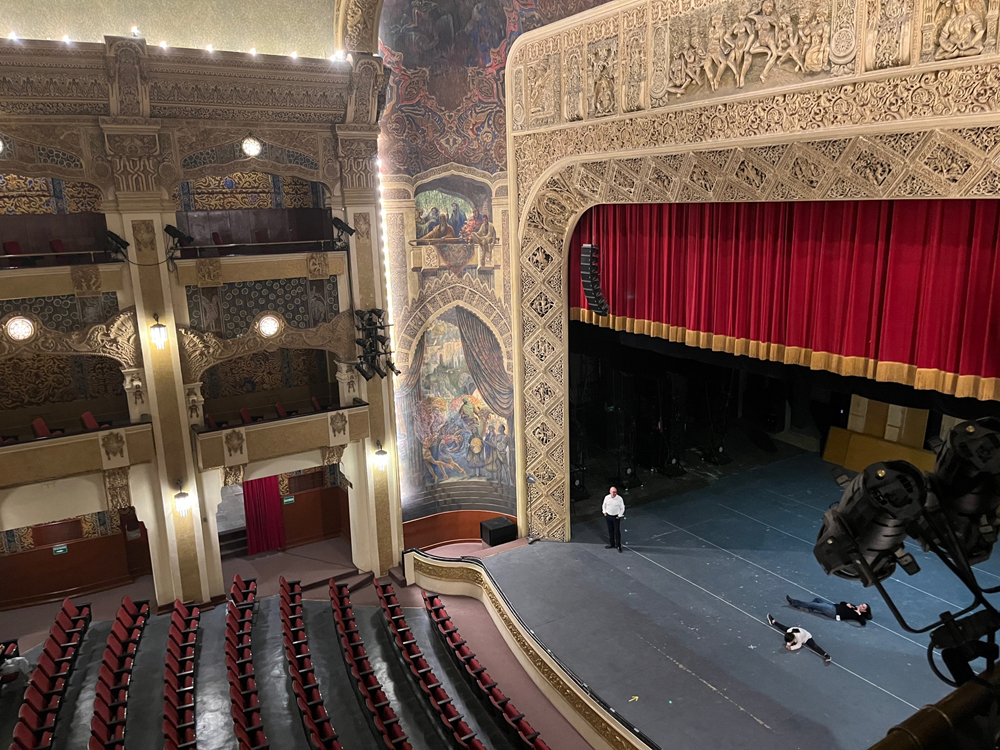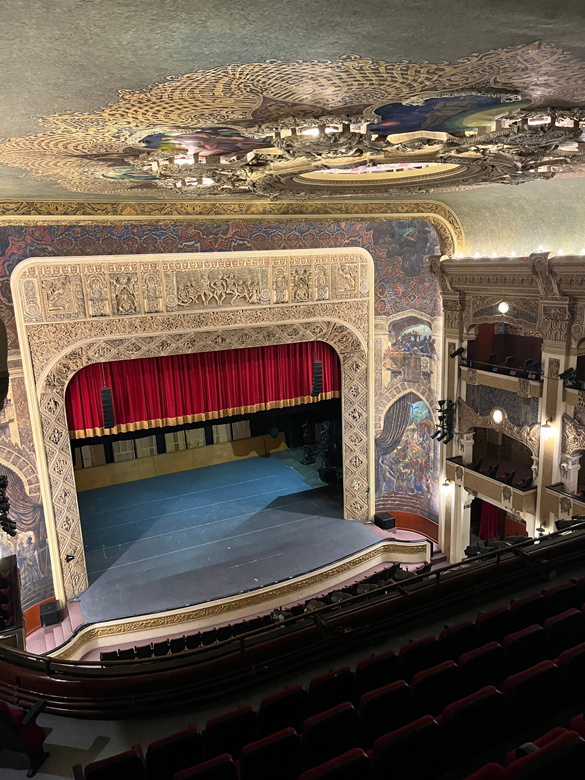 My wife and I tried to maintain a positive attitude, convincing each other that this was nothing more than a small sacrifice. We knew that it would all be worth it when we were united with our relatives, some who had not visited Torreón in years, and who traveled from Chihuahua and the United States. We didn't know it then, but another compensation awaited us at the end of our "pilgrimage"; my older brother had arranged, for our whole extended family, a tour for the famous Isauro Martínez Theater, which my great-grandfather, Isauro Martínez, built.
Construction on the theater began in 1928. At that time Torreón was very young, and offered great opportunities. So, families from all over, especially Germany, Lebanon and Spain were arriving to start a new life there. Two years later, in March of 1930, the theater was inaugurated. Although the city was little over 20 years old, my great-grandfather was already then looking to give the young metropolis a space for national and international art and culture.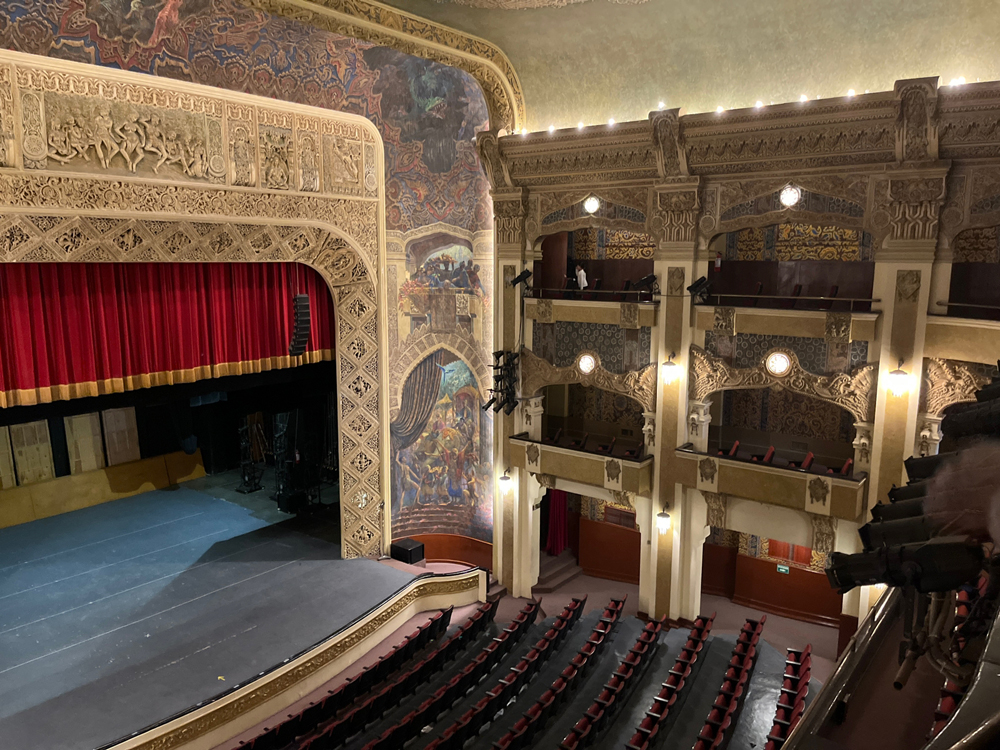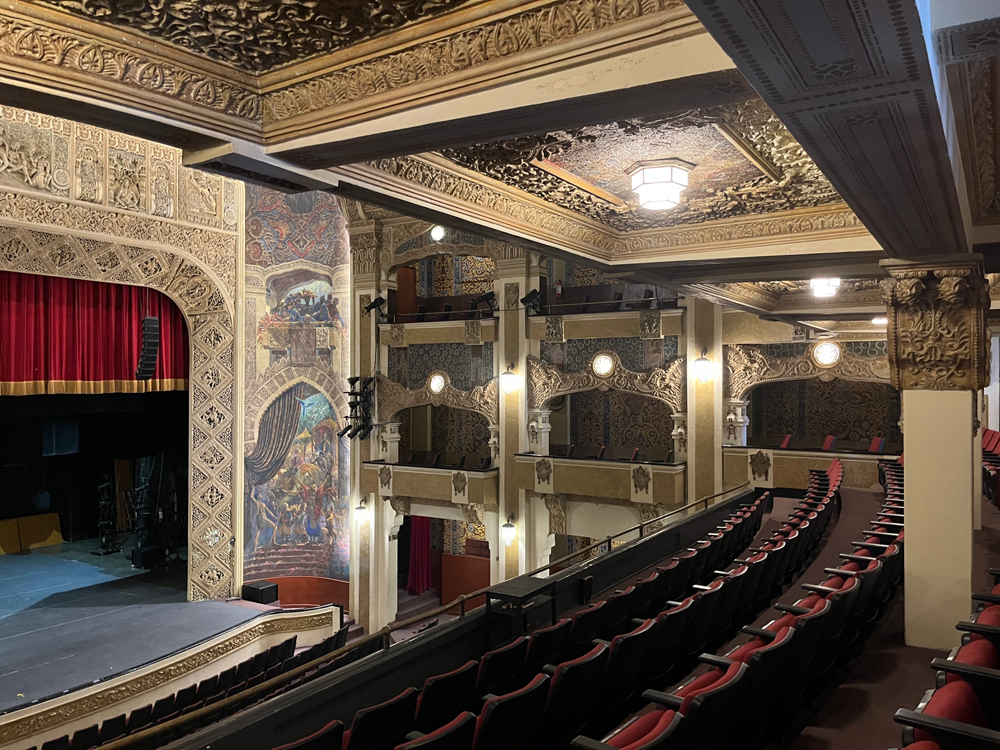 Not many people know that in a dusty city in Coahuila a theater considered one of the most beautiful in Mexico exists thanks to the entrepreneurial spirit of the people of that community and the cultural diversity particularly prominent in those times.
I remember visiting Guanajuato City and seeing the Juárez Theater, widely considered the most beautiful in the Republic. There on that tour of the magnificent structure, the guide mentioned that my great-grandfather's theater is considered to be the second most beautiful, particularly for its unique eclectic style.
Isauro Martínez is over 90 years old. I have compiled its extraordinary story from tales that I heard from my mother, aunts and relatives in general. On this occasion it would be my privilege and responsibility to transmit its story to my cousins, who had never set foot on the site.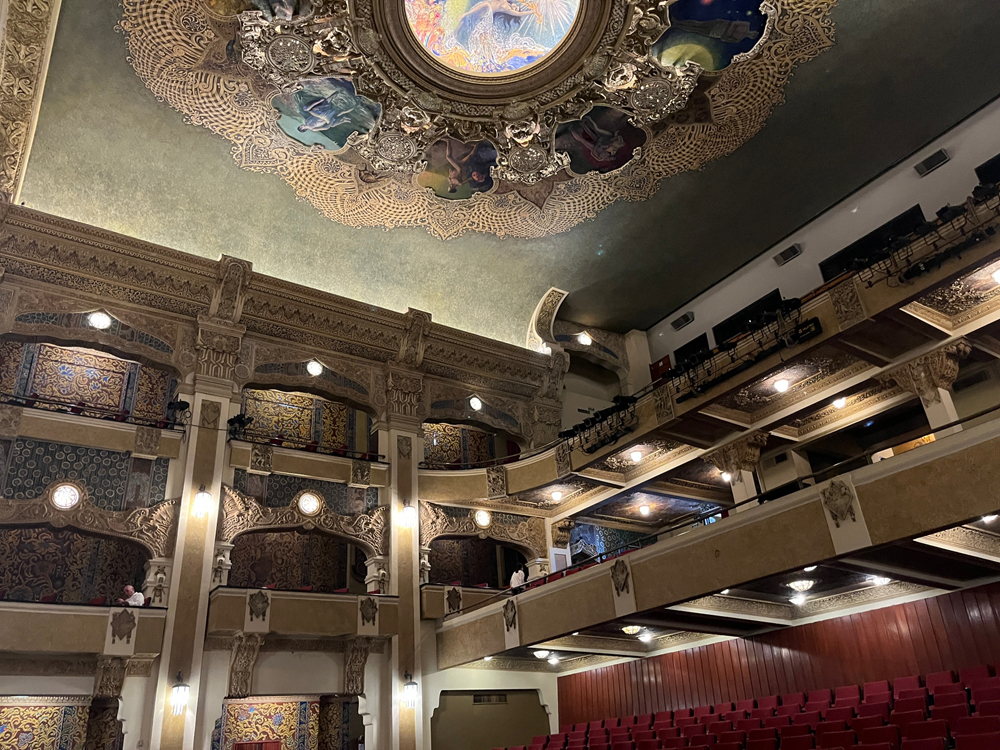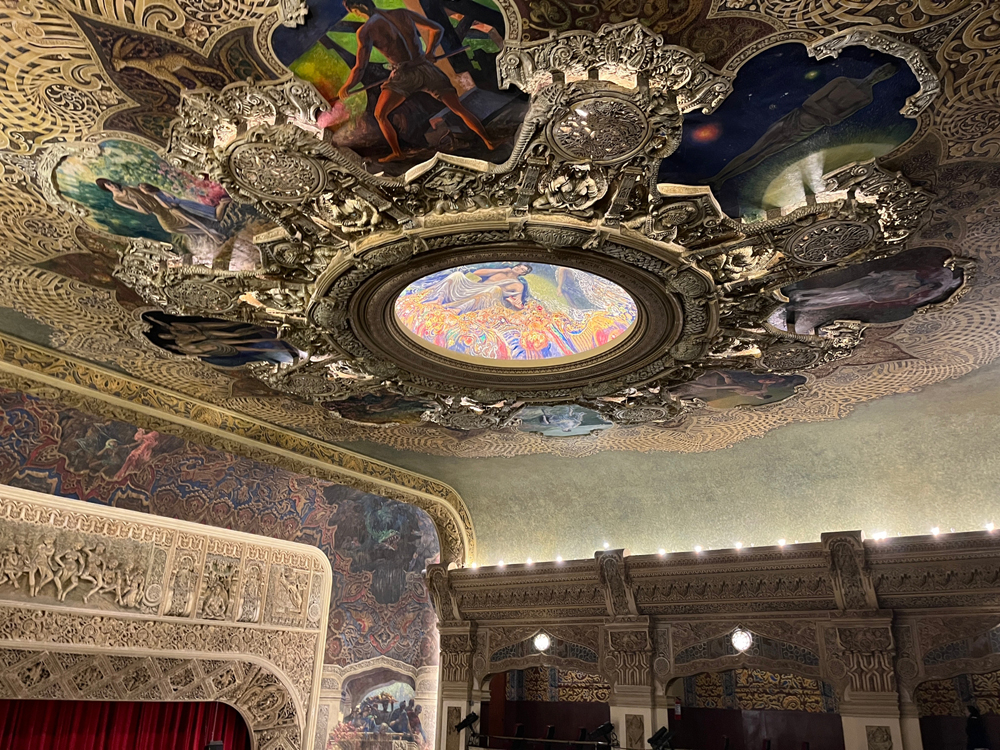 Like most people, on entering the theater, my relatives gasped. It is impossible not to be surprised within that august enclosure. The impressive red curtain, the Moorish details on the walls and the ceiling paintings by the Spaniard Salvador Tarazona all combine to produce a stunning effect. This was even more so for my family, because it was like opening a treasure that my great-grandfather gave them, stored for almost a century.
We walked and took pictures of ourselves on stage. There I recalled my mother's anecdotes. She told me that Placido Domingo's mother sang right there, as had many other international celebrities.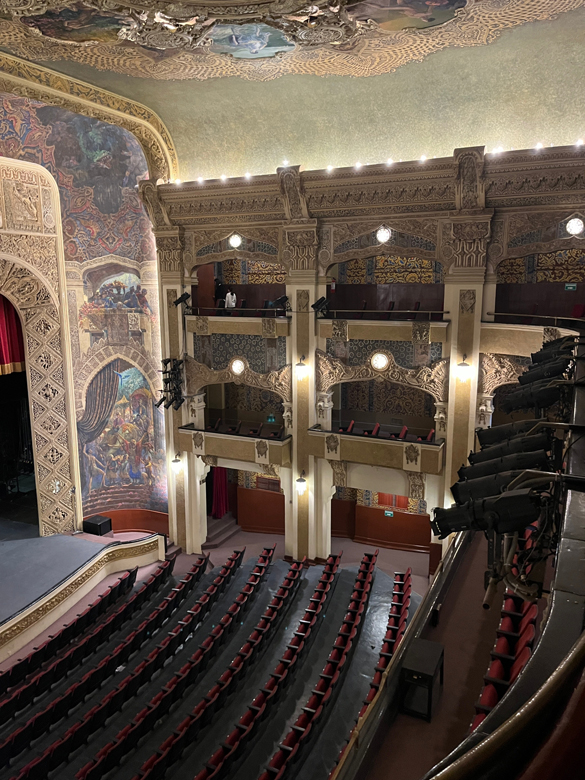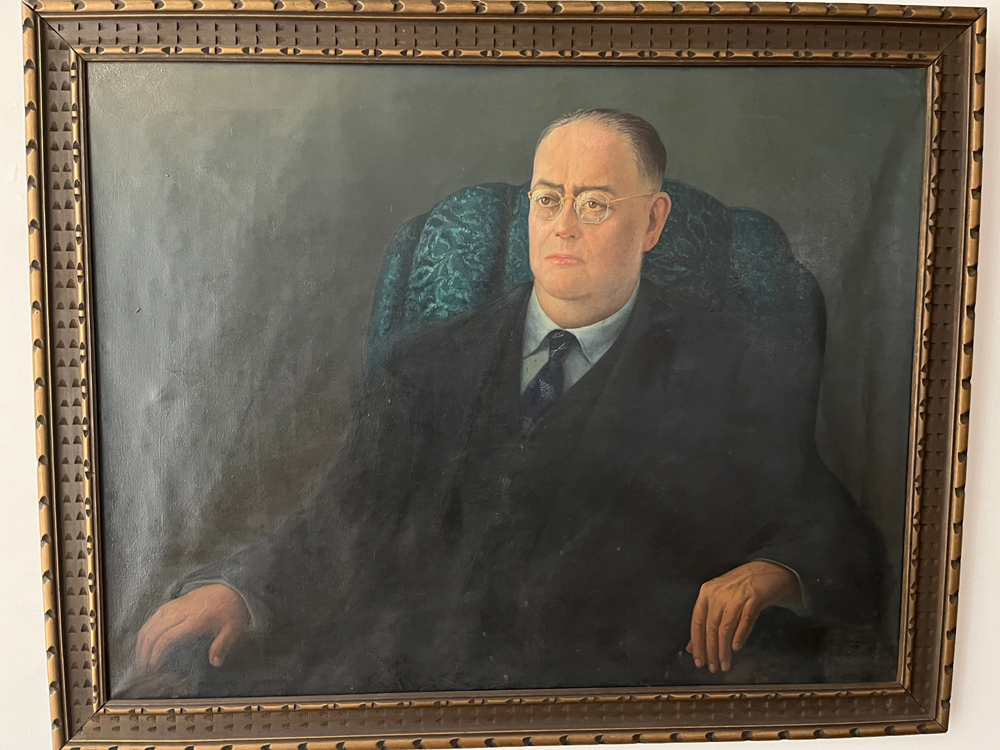 Contemplating the theater's story, I shed light on my own. All of us in San Miguel make our contribution, however big or small, to our city's great cultural offering. By doing so we build something bigger than ourselves, something transcending time that attracts others from around the world. Above all, the Isauro Martínez Theater reminded me of our Parroquia. Our Parroquia was born in the same way from a person's dream, and in the same way it has become the symbol of the spirit of an entire population.
As my family and I walked through the theater's beautiful spaces we were aware that the building went through different phases. At some point it served as a cinema and was even abandoned until being revitalized in the early eighties.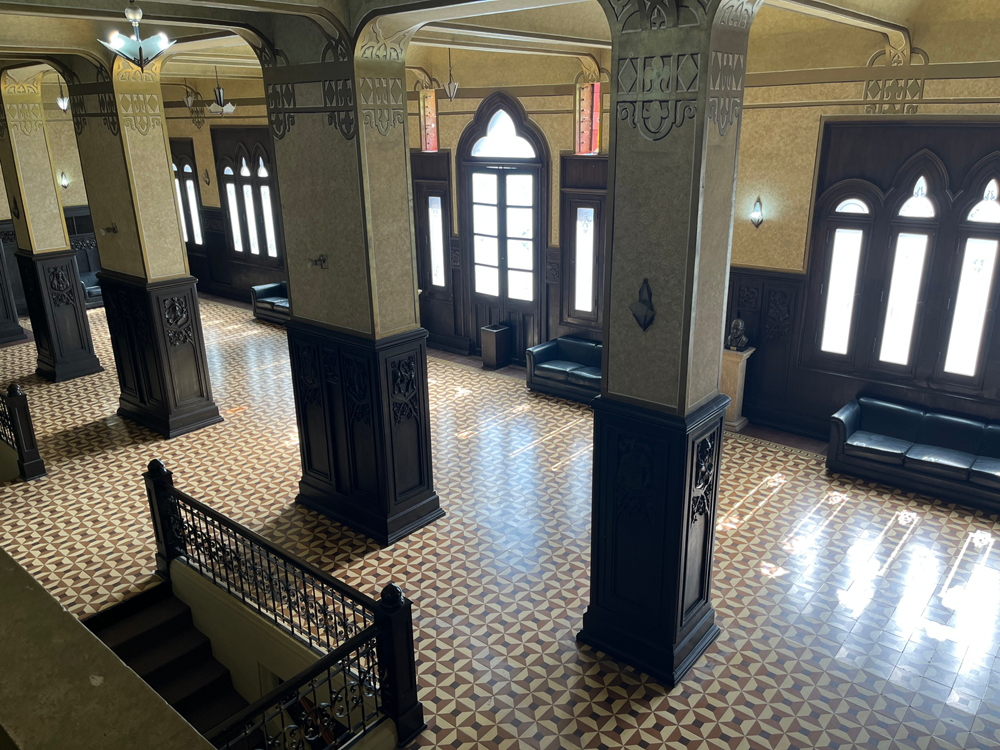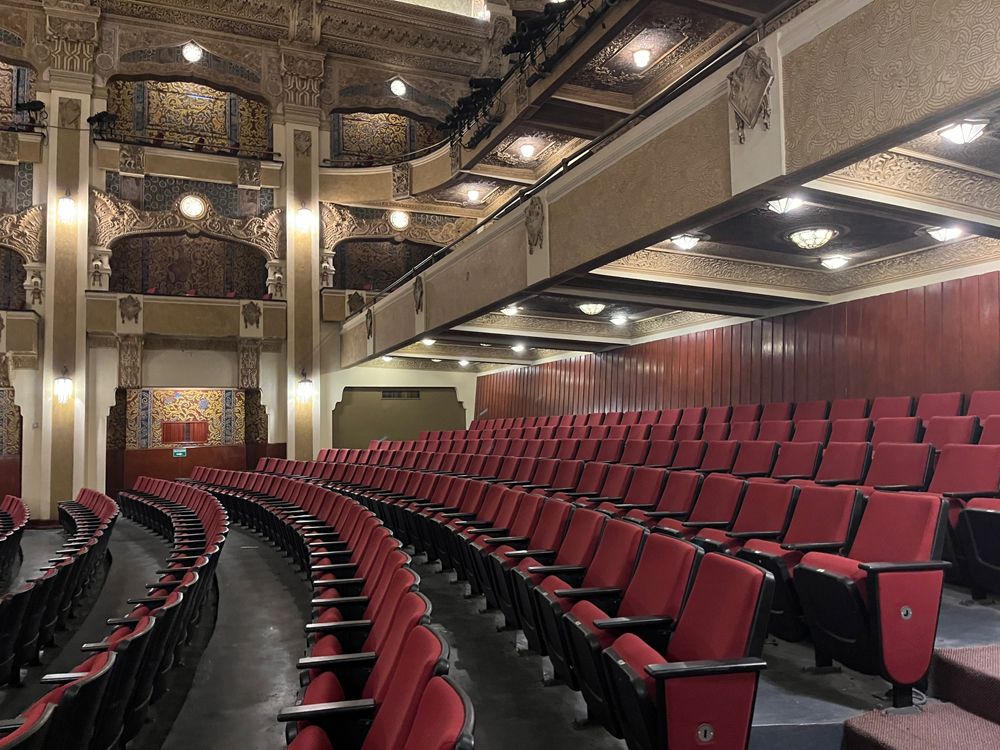 Like that building, with its mixture of art deco, Arabic and eclectic styles, I thought, we all also have many influences, our multiple facets and phases. Sometimes, too, we also need our own restoration, so that what was always there in essence can reemerge. Sometimes we have to make our own pilgrimage through "barren and desolate lands" in order to enjoy the beauty that life awaits us.
I return to San Miguel de Allende full of inspiration and joy. The memory of having looked from the stage of the Isaru at the sea of crimson seats, gives me the conviction that we all have to make the most of when the curtain opens. We hope that when the play ends and the lights go out we have given them a performance worth remembering. Great-grand dad certainly did.

**************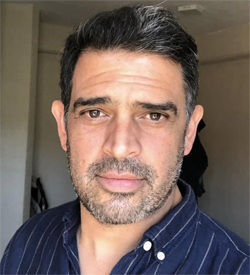 Alejandro Anaya is a visual artist and writer, originally from Torreon who, for almost four years, has lived and actively participated in the San Miguel community. His collaboration with Lokkal is part of his philosophy as a storyteller, and his commitment to share his discoveries and reflections on this beautiful part of Mexico, with all who seek to live a unique experience in our magical town.
**************
*****
Discover Lokkal:
Watch the two-minute video below.
Then, just below that, scroll down SMA's Community Wall.
Intro / Mission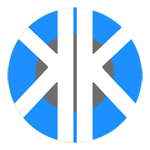 Visit SMA's Social Network