Jan. 1, 2023
by Eva Hunter
In Greece they called us "foreigners," not "expatriates" as they do here. My foreigner friends, not native to Greece, were European women who married the gorgeous young Greek gods of men, only to find them turned into large and bitter men.
The Greek nation is depressed. The people who live there are mostly depressed. They have no hope that this will change for generations.
I liked these women. Only one was an American, from Tacoma, Washington. One was from Sweden, one from Norway, one from the American South. Another was so full of control, not even a chair could be moved in her house. Like me in a way, but to a larger degree.
Once both my daughters were at my house in Portland, Oregon, and they had pulled my red chintz easy chairs up close to the fire. When they got out of the chairs, I pulled them back to their original positions in the room. My younger daughter, Tiffany, made a teasing comment, "I'm surprised you didn't pull the chairs away with us in them."
Tiffany's comment mixed up the way Octavia, my older, Portland daughter, remembered the incident. She told her friends that I had actually done that. I was chagrined to know that her friends had heard the more controlling version of the story.
A friend in Aegina had a daffodil yellow dress with touches of pink and blue flowers. I loved that dress. I looked for its mate for several years.
Now I've found my daffodil yellow dress; touches of pink and blue flowers. I'll wear it here in Mexico when the weather turns warm. I'll wear it when I travel to Greece this spring.
My mother loved daffodils more than any other flower. She grew them en masse in her Nevada desert yard. When she was close to dying, I told her I had daffodils in my yard. She was almost gone, almost in that other place but I heard her whisper: "Daffodils."
**************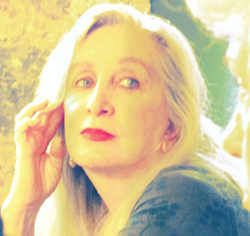 Eva Hunter's writing has been published internationally. She has written extensively for magazines and newspapers in the United States. Her books, written in Mexico are:
The Lord of the Dolls: Voyage in Xochimilco
- a literary nonfiction collaboration with photographer Joe Brenzo

Sol: English Writing in Mexico
- a compendium of six years of the online literary magazine

The Council of Women: Atonement in San Miguel
- a novella

A Little Mormon Girl
- a memoir
**************
*****
Discover Lokkal:
Watch the two-minute video below.
Then, just below that, scroll down SMA's Community Wall.
Intro / Mission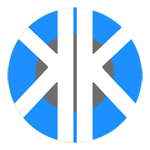 Visit SMA's Social Network