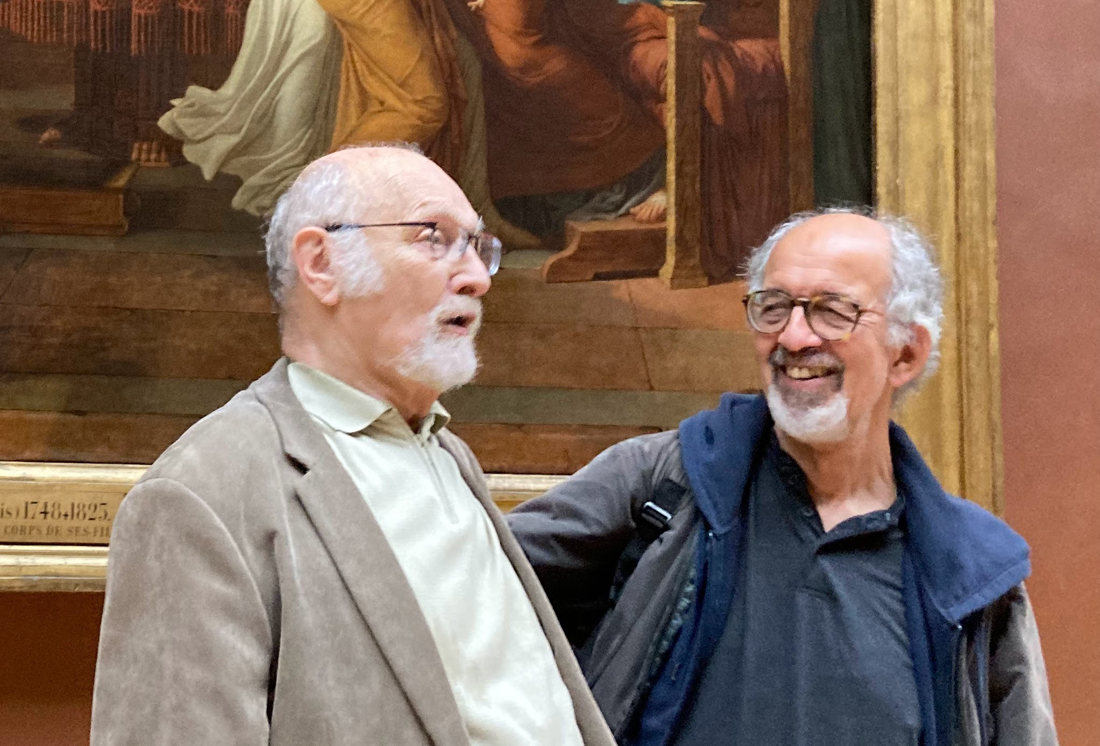 Alain and the author at The Louvre
*
Jan. 22, 2023
by Bruce Sarbit
My grandparents, Canadian Jews, faithfully corresponded with their family in France until WWII. Then, in the deafening night of the Holocaust, there was only silence. When, still a child in the postwar years, I asked my father what might have happened to them, his answer was reticent and uncertain. He suggested that our relatives, the French family Goldberg, sharing the fate of the six million, had perished.
Then, in 1995, 49 years after the war, 55 since the correspondence stopped, my uncle's long-closed keepsakes box was opened, and a letter dated 1946 was found. We, of course, wondered why he hadn't shared the letter with us, why there was no evidence of his response. But, Uncle Sam was dead seven years. Our focus, instead, turned to the letter; it was from Charles Goldberg, "Peyrin", my father's long-lost cousin! Our assumptions about the family having perished entirely were wrong. Elated at the prospect of finding new family, I began my search for them.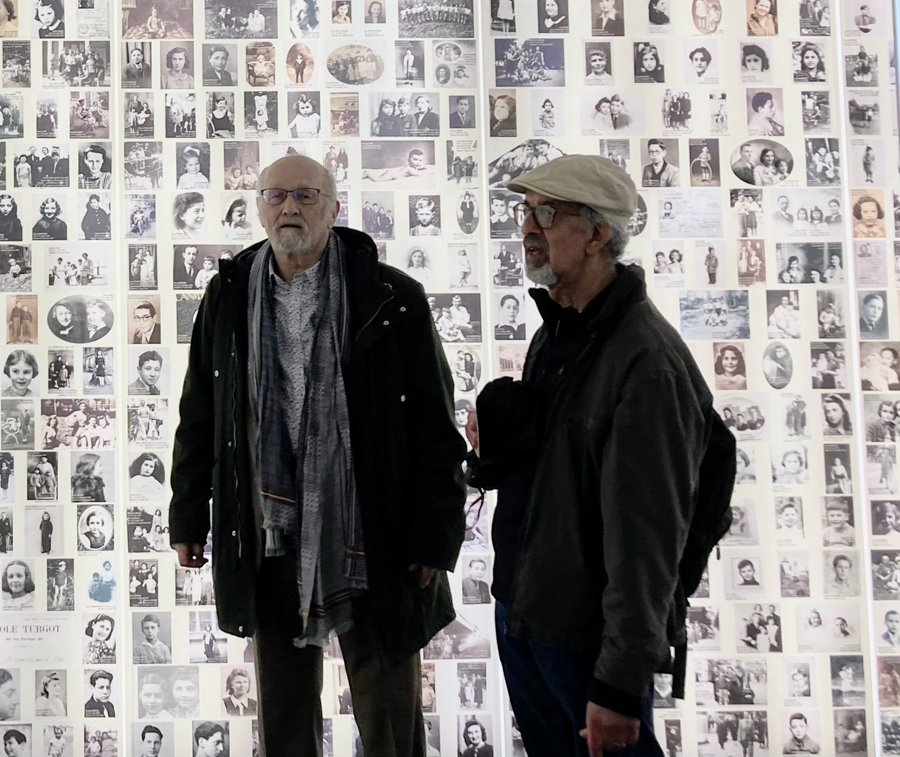 Alain and the author at the Shoah Museum in Paris surrounded by photos of some of the 11,000+ French children murdered by the Nazis during the war
*
The research possibilities were fewer than they are now. Still, I registered with the French Jewish Genealogical Society. A couple of Goldbergs replied, but neither was a relative. Then, the Society, much to my surprise, suggested that I stop my search.
Instead, I continued my search in other ways. I read about France and Jews during the Vichy Regime, watching for the name Goldberg. While the stories I read were fascinating — one Goldberg almost killed the Butcher of Lyons, Klaus Barbie — my research came to a standstill. In 2001, I wrote an article, "Unresolved History; Unfinished Business," and published it in an online magazine. More silence.
Then, in April 2021, I received an email from a contact at the Manitoba Historical Society. He had been asked to forward an email from a person in France who had read the article.
The email read: "If Bruce Sarbit is still alive, tell him I am Alain Gaubert, the nephew of Charles Goldberg, Peyrin."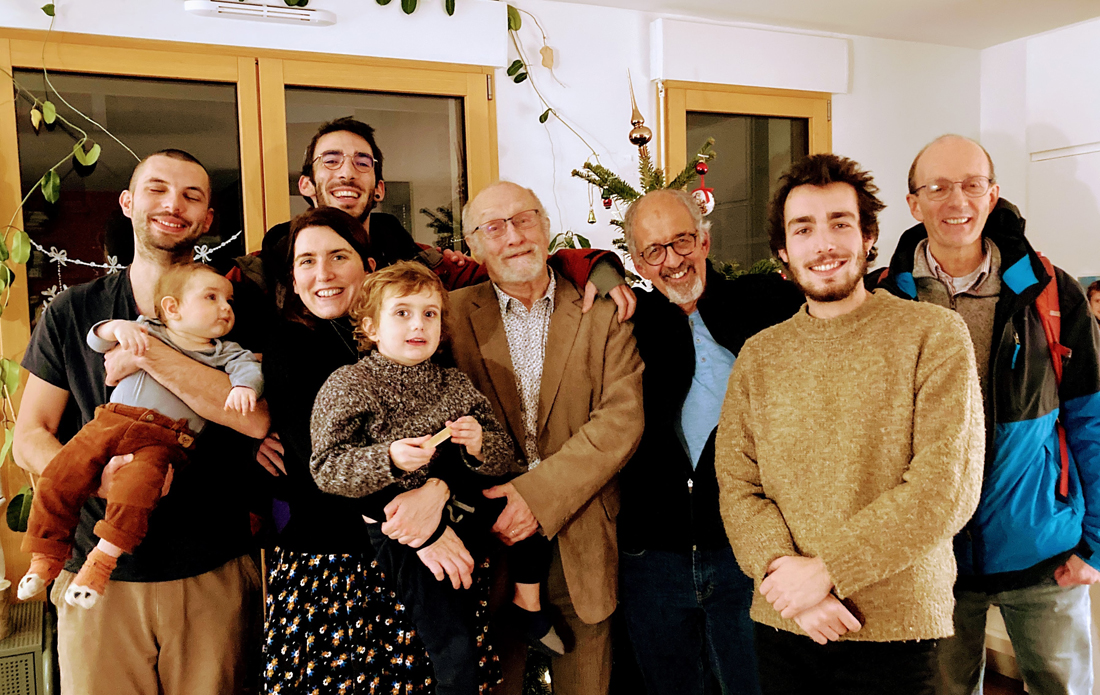 The author with his French family: left to right: Herve and Sarah, Alain's daughter, with their children, Ortho and Marcus; behind Sarah, Theo, Alain's grandson; Alain — my second cousin; the author; Sami, Alain's grandson; Jerome, Alain's oldest son
*
I didn't recognize Alain's name, but I was thrilled to read that of Peyrin. Given that Alain was Charles' nephew, I made the connection: our grandfathers were brothers.
We have been corresponding ever since. Last November, my wife and I travelled to Paris to meet Alain and his family. The connection runs deep: we feel we are friends from the same family tree. Finding our Alain and his family brings with it a sense of closure. We have a bridge to the past, long lost.
For our French relatives, the connection has been even more important. As Alain's daughter, Sarah said, "You are more than cousins. You are a missing link to family and to Jewish roots long broken."
*****

I will tell the story of our connection at the
JC3, Las Moras 47 (corner of 5 de Mayo)
on Thursday, January 26, 2pm.
$200, members $150
**************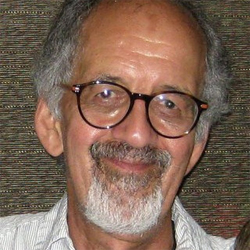 Bruce Sarbit following retirement, has been writing essays and plays, among them in SMA, Hotel Azteca and Chameleon. Three of his plays have been produced at Winnipeg's Temple Shalom: Zusya's End Game, The Rebel and The Rabbi: Bob Dylan Bringing It Back Home and The Binding of Abraham. He has published essays in PSYART, Prairie Fire, and Manitoba History, and has lectured in SMA on Leonard Cohen and Existential Psychology. Bruce searches for lives worth living, community and meaning, in the face of alienation and absurdity.
**************
*****
Discover Lokkal:
Watch the two-minute video below.
Then, just below that, scroll down SMA's Community Wall.
Intro / Mission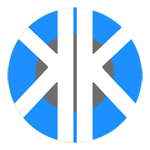 Visit SMA's Social Network