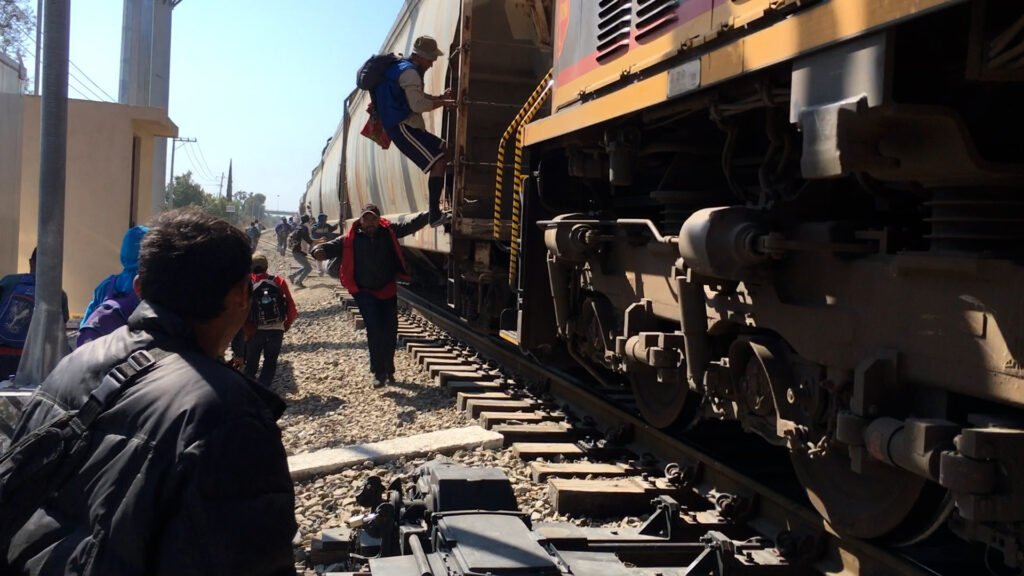 Jan. 22, 2023
ABBA House, in Celaya, founded by Pastor Ignacio Ramirez and his family, is a safe way station for some of the thousands of migrants who are fleeing violence, crime, climate change and corruption in their Central American countries. Many migrants arrive ill, injured, separated from family - their dreams of safety shattered. ABBA House helps them pick up the pieces of their lives with dignity.
Over the past several years, San Miguel resident and award-winning documentary maker Judy Jackson has been regularly taking her camera to ABBA. With scenes filmed throughout this time, her film, Where Can We Live in Peace? profiles the amazing commitment of Pastor Ignacio and all those who work at ABBA, as well as migrants passing through the shelter, who share their difficult stories.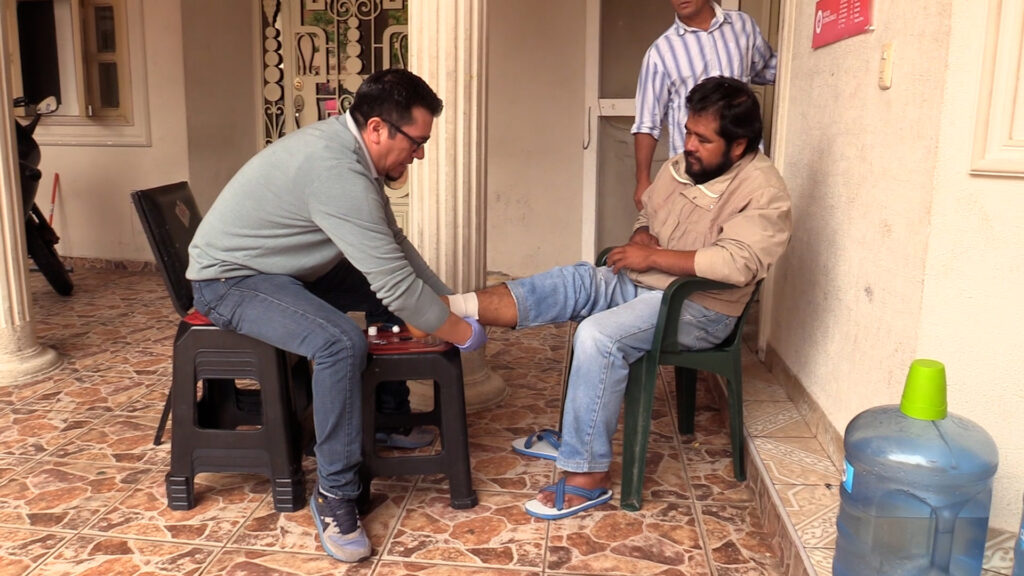 Desperate to escape to safety, many migrants risk their lives traveling on top of rapidly moving trains, known as "La Bestia", headed towards Mexico's northern border. Tragically, some will fall and die, lose limbs or otherwise injure themselves.
ABBA became the first shelter in Mexico to help these migrants, particularly whose dreams have been so suddenly shattered. The film shows how ABBA works with the Red Cross to provide those who have lost limbs with therapy and prostheses, psychological care, music and digital workshops, and a space to heal.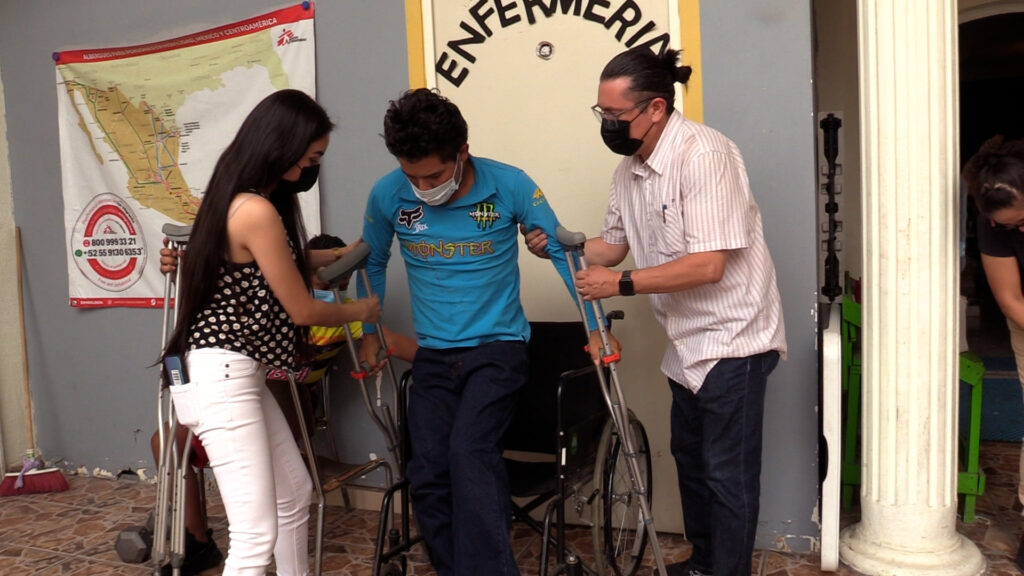 Pastor Ignacio's new dream is to develop a large piece of land close to the tracks into a cultural center with art, music and academic workshops – a place of learning and peace - a happy place for amputees while they heal and refocus. The new center will be an example to the world of what is possible. This screening and discussion will raise funds to help realize Pastor Ignacio's dream.
Judy Jackson's documentaries about human rights and social justice - filmed in many parts of the world - have been widely viewed in Canada, the U.S. and the U.K., have won more than 60 international awards, and raised funds for a variety of causes.
This public screening of the film, Where Can We Live in Peace? will be followed by a discussion with filmmaker Judy Jackson, ABBA founder Pastor Ignacio, Hernan Drobny of the Latin American Relief Foundation, and other invited guests, including psychologist Abril Ramirez, and UU member Stan Allen, who volunteers tirelessly at ABBA House. The screening is hosted by Mis MUUjeres (UUFSMA).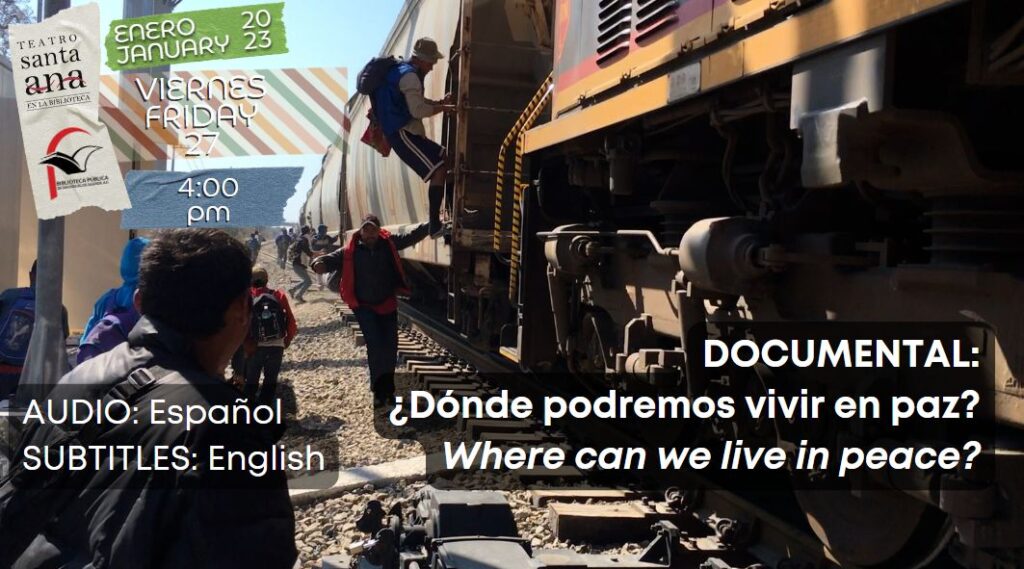 Friday, January 27, 4pm - SOLD OUT - Showing again Feb. 2
$100 box office and online
Teatro Santa Ana, Biblioteca, Relox 50a
Ticket sales and donations benefit ABBA House
**************
*****
Discover Lokkal:
Watch the two-minute video below.
Then, just below that, scroll down SMA's Community Wall.
Intro / Mission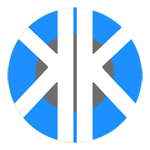 Visit SMA's Social Network