by José Luis Mendoza Aubert
The canoe approaches, sliding quietly, tiptoeing through the still waters of the River Papaloapan. In the distance, can be heard the melodious purr of jarana guitars, sounding among the multicolored houses, which are all dressed up, ready to party. The rhythm of heels drumming on the stage takes flight like birds, getting lost in the golden horizon of the afternoon of a day preparing to rest.
Inside the small hull a child travels with eyes wide open, looking at everything, listening to everything, savoring everything. His hand clinging to the side of the boat and his heart beating like a bass kalimba. He wears his pristine white shirt, threadbare from use, but immaculately clean. His bare feet ready to jump and run to the town square.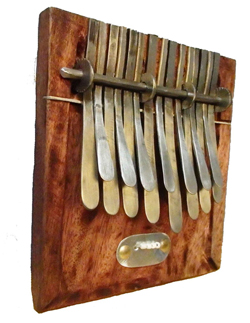 bass kalimba
*
The warm air of the afternoon is playing with his tufted hair. The colorful cut paper hanging from wires applauds furiously the peasant musicians, who still smell of sugar cane, sweat and joy. The sound of the jarana that his father is tuning dances in his ears...
The memory of such a special moment will accompany him all his life, consoling him and giving him strength, lulling him at night and waking him up joyfully at dawn...
Deep in his heart, he will always be a child, even when his skin wrinkles. It will always bring him peace and joy, it will always give him encouragement and confidence...
A drop of rain will roll down his cheek, refreshing his sun-tanned skin, like rain from the mountains in an arid paddock.
**************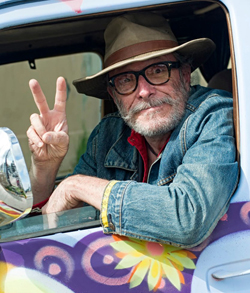 José Luis Mendoza Aubert: actor, director and theater technician; teacher and writer of Theater and Plastic Arts; founder and director of the Comedia del Universo theater company and school, operating in San Miguel for the last 20 years; musicologist and cinephile, judge of the En Corto Film Festival now GIFF for 8 years; Director of Art and Culture of the Public Library for 15 years; member of the board of directors of El Sindicato Centro Cultural Comunitario.
José Luis gives talks and workshops on environmental awareness in schools and communities. He is a founding member of the Allende la Cultura Collective. He plays Veracruz music and writes poetry and is a founding member of the music group Jarocha "Soledad".
**************
*****
Discover Lokkal:
Watch the two-minute video below.
Then, just below that, scroll down SMA's Community Wall.
Mission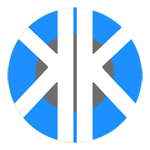 Visit SMA's Social Network