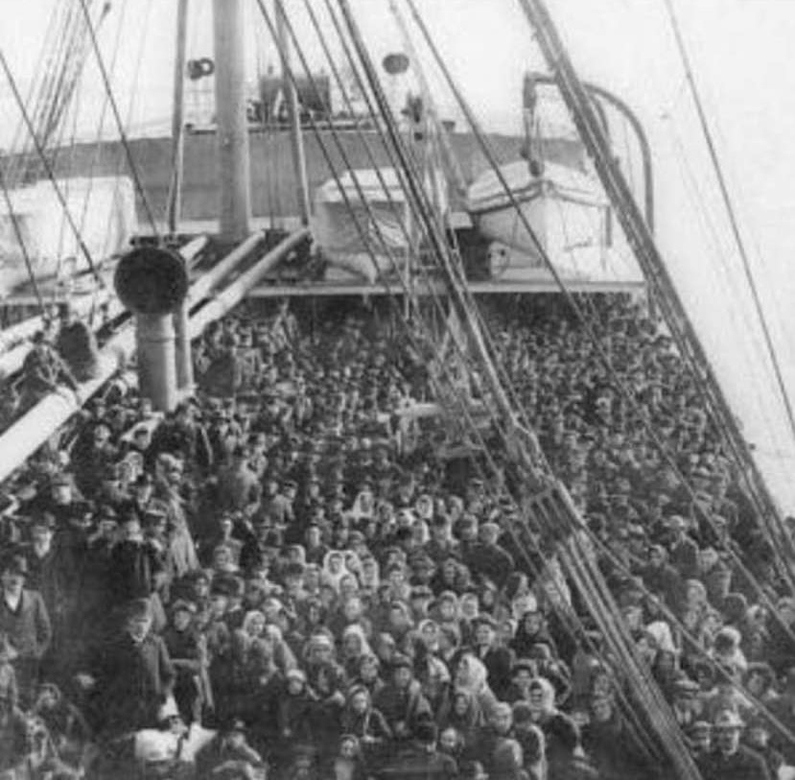 Immigrant ship
*
Feb. 12, 2023
San Miguel is a place where creative people cross paths. So it should come as no surprise that two authors of brand-new historical novels—Sher Davidson, author of Dark Secrets, and Catherine Marenghi, author of Our Good Name—recently sat down here for a coffee and a lively comparing-of-notes at Café Murmullo.
Here is their conversation about their mutual interest in family history and immigrant stories.
***
Catherine: How interesting that we were both inspired to write historical fiction based on our family heritages: yours, Swedish and mine, Italian. What sparked the idea behind your novel?
Sher: Well, I was visiting my cousin in southern Sweden in 2014, just after the publication of my first novel, Under the Salvadoran Sun. I noticed in his library there was a book about Hermann Göring, the notorious military strongman under Hitler, who was found guilty at the Nuremburg trials. He hung himself before he could be executed.
My cousin told me that Göring was an admirer of the Swedes and actually built a house for his Swedish girlfriend not far from where my cousins once lived. That led to a conversation about Sweden's role in the war: was it truly a neutral nation, something scholars and historians have been debating for years?
That was the spark that got my writer's imagination going. That night, as I gazed out through lace-covered curtains to a moonlit lake on my cousin's property, the tale began to spin itself in my imagination.
Catherine: For me, it was really a lifelong quest for answers. I grew up in Milford, a gritty industrial town in central Massachusetts, where my Italian grandparents had settled when they arrived from Italy in the late 1890s.
I always knew my grandparents came from Italy, but I didn't know exactly where. They died before I was born, and none of my living relatives knew much about our family roots. For decades I searched online archives, from Ellis Island to Ancestry.com, which only gave "Italy" as my grandparents' place of birth.
It wasn't until I published my first book, Glad Farm: A Memoir in 2016, and launched it in my hometown, that I finally got some answers. There in the audience were two members of the Volpicelli family, who were distant cousins of mine, and they knew exactly where my grandfather was born—they came from the same town! Bore, in the Italian Apennine mountains, in the province of Parma, encompasses many little hamlets, and one of them was Pereto, my grandfather's birthplace.
With this data in hand, I could finally see my ancestral landscape with my own eyes, and pore over ancient church records. Suddenly the stories I imagined began filling my head.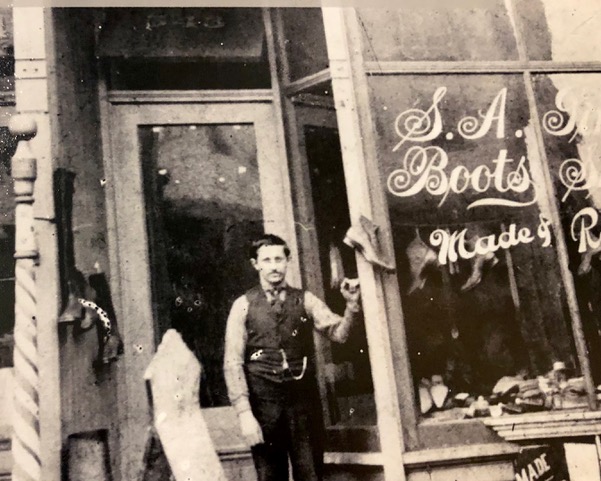 An actual store, Norwegian-owned Gimre Shoes, used in Sher's novel, still in operation today, after 120 years.
*
Sher: So we are both indebted to cousins for our stories!
Catherine: How true! Both our books tell a quintessential American immigrant story, of people who left their beloved homelands when they were quite young to build a new life in America. And both of our books are set against a backdrop of some very dark historical times.
That leads me to ask: How much of your book is based on true events?
Sher: Well, the existence of Nazi sympathizers in southern Sweden is very true, and I even used the actual name of one place where German soldiers came and boarded Swedish trains. It has been well researched. I was lucky to have a distant relative to interview, who was 101 years old at the time we spoke. She had been a nurse during the war and remembered treating wounded German soldiers.
In other instances, I used fictitious names to protect places and people today.
Catherine: I'd love to hear more about the research you did in preparation for the writing of Dark Secrets.

The Astoria-Meglar Bridge, which the protagonist in Sher's book often wished she could cross to see the world.
*
Sher: Of course. Karl Marlantes's novel, Deep River, about Scandinavian immigrants who arrived in the Columbia River area in southwest Washington and Astoria, Oregon, was inspiring and gave me some ideas. One of my main characters, Helga, is a Swedish immigrant in Astoria, and grandmother to my protagonist, Lena Larsson.
I also did a lot of research on intergenerational trauma, a theme which is important to my plot, and one which is currently discussed in many circles of psychology. Epigenetics is a fascinating new science. I had studied writing with Elizabeth Rosner, author of Survivor Café: The Legacy of Trauma and the Labyrinth of Memory. She is the daughter of Holocaust survivors, and her book really moved me to want to include intergenerational trauma in my story. It is a core theme.
Catherine: You were fortunate to have those sources. There are few books that talk about the Italian immigrant experience I wanted to tell, especially stories based on northern Italians. I shunned the popular stories of Sicilian Mafia, with their tired and very harmful negative stereotypes. That's just a very tiny slice of the Italian story, and not what most Italian families are all about.
I also wanted to talk about the great historical events of 1900-1950, a time of tremendous political upheaval for immigrants in America, especially for Italians. There was the infamous Sacco & Vanzetti trial of 1920, which saw two innocent Italian immigrants sentenced to death by an openly bigoted judge. Sacco was actually a neighbor of my grandparents in Milford, MA! And then there were the violent labor union strikes. Another Italian immigrant, also from my grandparents' neighborhood, was shot and killed in a labor union protest.
All of this history fascinates me. Have you always been interested in history and genealogy, as I have been?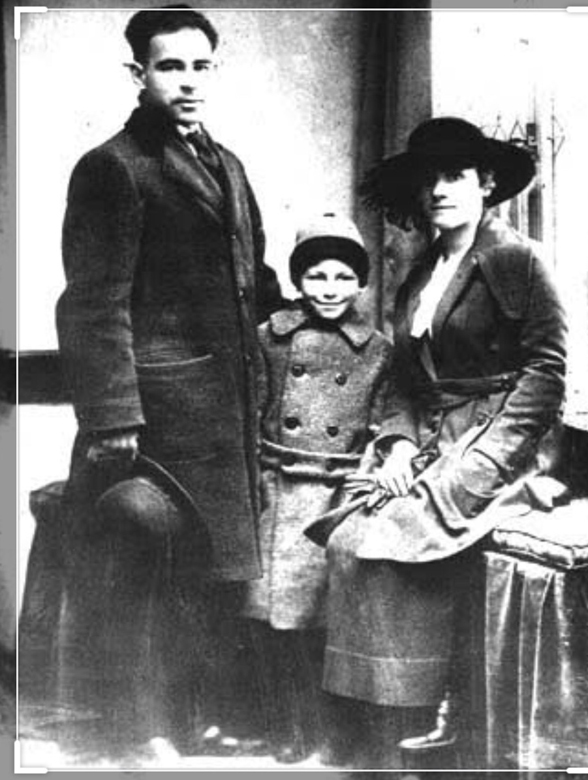 A family passport photo of Nicola, Rosa and Dante Sacco, taken in Boston on the day he was said to have committed a capital crime
*
Sher: Yes, I have. History was one of my favorite subjects in high school and college. I love reading historical fiction myself. As for genealogy, knowing my maternal grandmother was from Sweden and having a mother who often talked about my Swedish heritage sparked an interest in the genealogy of my family. I want to emphasize, though, that none of my characters represent family members. They are all fictional.
Catherine: In my book, the stories are also fictional, but I used real family names. For me, names are very powerful. It wouldn't be the same if I gave the main characters any names but those of my grandparents: Stefano and Celestina. What else could I call them? And I gave each of my ancestors a "voice" to tell first-person stories in my book.
I'm curious—Why did you choose to write a novel rather than a nonfiction book?
Sher: Because I love imagining stories. I wanted to be the creator of characters and circumstances all based on historical facts and speculation about Sweden's role in WWII. I must say it wasn't all bad. I have read many accounts of the humanitarian deeds of Swedes during and after the war, and in fact, my sequel to Dark Secrets will expose one of those. I am working on that as a novella now.
Catherine: For me, I felt a nonfiction account would be too dry, and I didn't know enough about my grandparents to craft a compelling true story. An historical fiction gave me the artistic freedom to create rich and interesting lives, and to share important history in a more readable and more personal way. Based on my extensive research, everything in my book, from Ku Klux Klan attacks against immigrants to harsh factory conditions, including sexual violence against factory women, could have happened to my ancestors, and actually did happen to many of their contemporaries.
Do you see similarities between the Swedish immigrant experience and the Italian one I've described?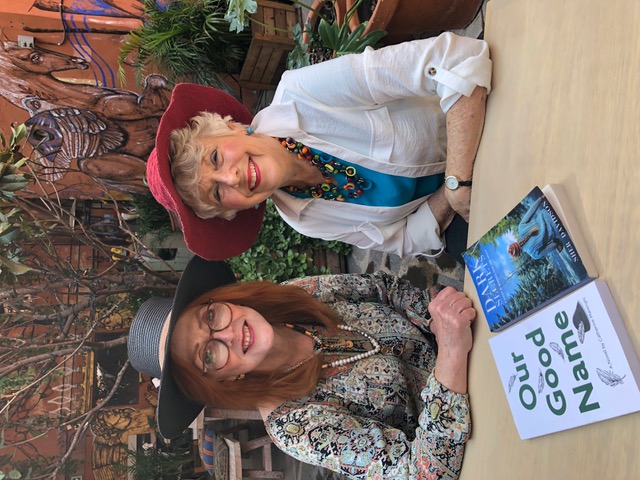 The authors, Catherine Marenghi and Sher Davidson
*
Sher: Oh, definitely, yes. I know that my grandparents, like yours, also immigrated as very young people leaving hard economic circumstances with dreams of a better life in a new world. But it wasn't easy for them. My grandmother worked as a maid and my grandfather did menial labor until he finally got a job with the Pullman company in Chicago, as a painter. He was very talented in painting "faux wood" in the luxurious Pullman sleeping cars bought by the railroads. During the depression they had to move west to find jobs.
Catherine: Those are wonderful details. The immigrants overcame so much and contributed untold volumes to the building of America. My hometown was known for its famous pink granite, which was mined by immigrants and shipped to every corner of the world. Boston's Public Library, New York's original Penn Station, and even President McKinley's tomb were all crafted from Milford pink granite, cut and carved by immigrant hands. McKinley's tomb is ironic, because he was assassinated by an immigrant, causing a wave of anti-immigrant backlash.
Sher: We are certainly indebted to our immigrant forebears, and it is so important that their stories be preserved. My mother often spoke of her parents and their past lives in Sweden. I never knew my grandmother due to sad circumstances, but I loved my grandfather who spoke with a Swedish accent and shared a few customs with me as a child. One of those was the making of Swedish Glug, a traditional Christmas punch.
Catherine: Ah yes, food! A treasured legacy from our ancestors. I can't tell you how long I searched for my great aunt's famous potato pie recipe, torta di patate, something unique to her northern Italian heritage. Now I have it and treasure it.
Do you think modern-day immigrants to America face the same challenges as our ancestors?
Sher: Yes, I do. One of the biggest challenges is facing prejudice and intolerance if they don't speak English fluently, if at all. We see this in our current day socio-political arena, where many do not want immigrants to come over the southern borders from Latin America. My husband and I created an NGO (non-governmental organization), the Latin American Relief Fund, to help support a migrant shelter in Celaya—Albergue Abba. We've seen the terrible harm that comes to these desperate migrants on their journey to find a place where they can live in peace.
Catherine: I know your work in this area, and I applaud it. I sometimes wonder what would have happened if my ancestors tried to immigrate today. There is no longer an Ellis Island to greet millions of immigrants arriving without visas, without papers, without any money, as my grandparents and so many others did. My grandmother arrived at Ellis Island in 1899 as a young girl, with her mother and her little brothers in tow.
What if my family were Mexican and trying to enter the U.S. today? They might not have survived the treacherous journey. If they weren't raped or robbed or killed, the border agents might have separated the children from their mother. I might never have been born.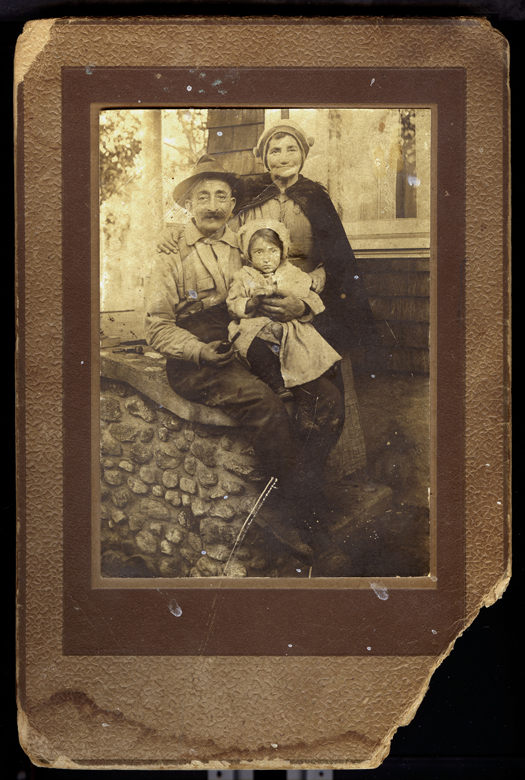 Catherine's immigrant grandparents Stefano and Celestina Marenghi in front of the house they built in Milford
*
Sher: That might be a tale for another historical novel!
Just one more question: What advice would you offer to other writers who are considering historical fiction?
Catherine: The first thing is to be open-minded. Be curious. Keep meticulous records. Take notes! And assume nothing.
Here's an example. My new novel tells of important news my family received in the form of a letter from Italy in 1920. I initially described it as an air mail letter. Then I stopped and asked—wait, did they even have air mail in the 1920s? It turns out, they didn't! I had to carefully verify all manner of small details like this.
I relied heavily on librarians, town historians, relatives, and tapping local experts everywhere. I found a wonderful former schoolteacher in Italy, in my grandfather's Italian home town, a lifelong resident who spoke English, and she agreed to review the Italian chapters of my book for cultural accuracy—verifying what people ate, their clothes, how they lived, etc.
Talk to as many people as you can. Solicit help through social media. The devil is in the details. You can't always get everything right, but even the smallest error can ruin the believability of your novel.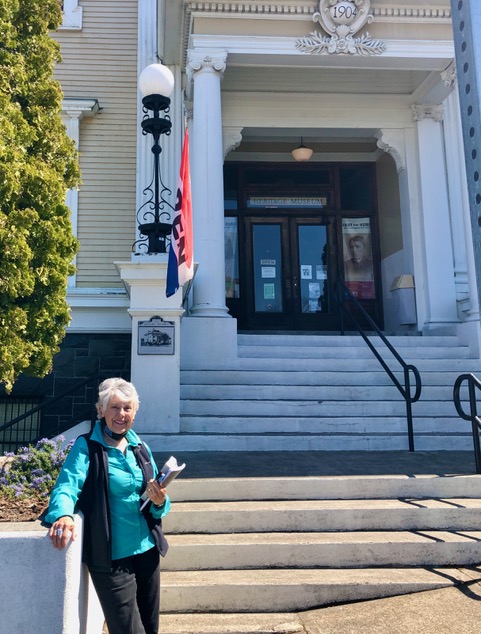 Sher in front of the Astoria Historical Society, in Oregon. Astoria is the setting for Part I of her novel.
*
Sher: I agree. Research, research, research. Read news articles from the time you are writing about, books of the period. We are, of course, very lucky today, that much of this research can be done with our computers and Google. I also found it helpful to interview people from the time I was writing about. I was lucky to live two hours from Astoria, Oregon, where I visited the excellent Historical Museum. I also walked the streets there to get a feel for the town, actual places, buildings and so on that I might want to include in my story.
Lastly, I interviewed a Jungian psychologist about my main protagonist, Lena. Could her personality and her shyness be influenced by the lack of a father while growing up? The psychologist said, "Definitely, yes," and gave me some good examples of behavioral manifestations I could incorporate in my character. You can never do too much research.
*****
Sher Davidson will be giving a reading from Dark Secrets
at the SMA Writers' Conference, Hotel Real de Minas
at 3pm on Wednesday, February 15.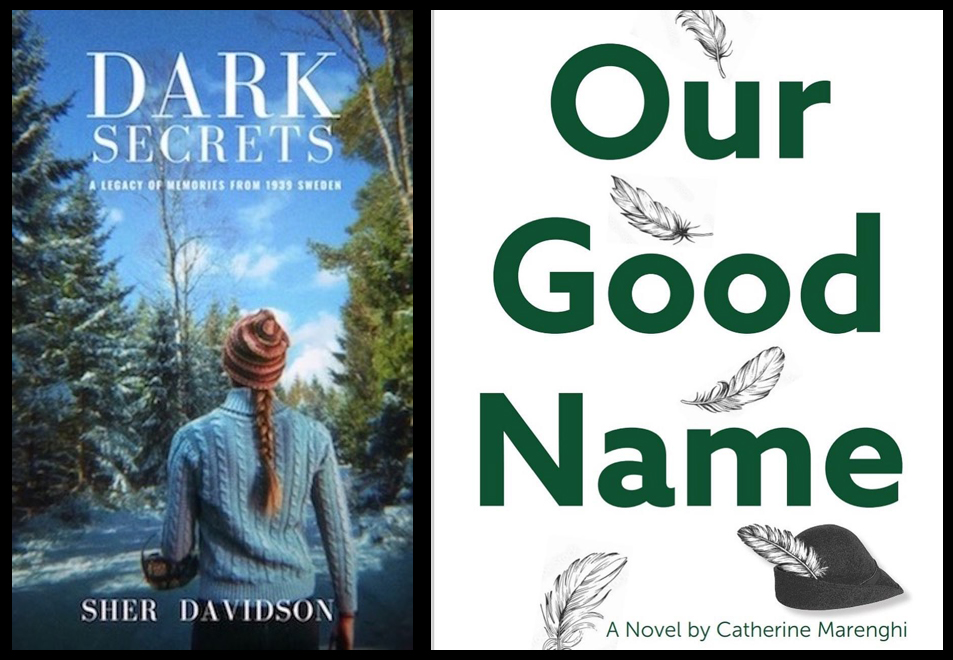 **************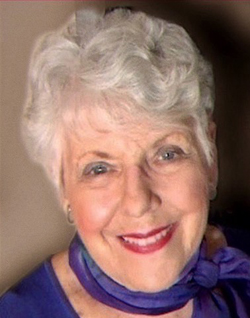 Sher Davidson was born in the California Bay Area and attended UC, Berkeley, during the sixties. She graduated with a degree in political science and French, then spent two years working in France, where she realized her dream of traveling, experiencing other cultures and meeting her Swedish cousins.
Her first book Europe with Two Kids and a Van was a travel memoir of the six-month journey with her husband and two children camping in Europe in the early seventies. This was followed by a career as a jewelry designer, painter and art teacher. Post retirement, she and her husband moved to San Miguel where she was inspired to write her first novel Under the Salvadoran Sun, a love story wrapped around the issue of immigration.
Sher and her husband are the founders of Latin American Relief Fund, an NGO which contributes to an immigrant shelter in Mexico, Albergue ABBA. Sher now resides with her husband in Portland, Oregon near their daughters and grandchildren but spends some time in San Miguel each year.
***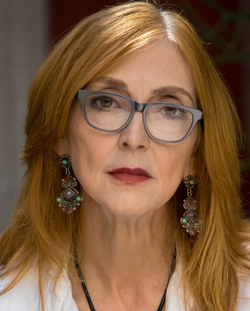 Catherine Marenghi is a novelist, memoirist, and award-winning poet. Her works include the historical novel Our Good Name (2022), Glad Farm: A Memoir (2016), and Breaking Bread: Poems (2020). A new book of love poems is forthcoming in 2023. Among her awards are two Academy of American Poets prizes, and her work has appeared in literary journals internationally. She is an active member of the vibrant literary community of San Miguel, where she has served on the board of the San Miguel Poetry Cafe and, with poet Judyth Hill, co-founded the Poetry Mesa, an international community serving poets and poetry.
**************
*****
Discover Lokkal:
Watch the two-minute video below.
Then, just below that, scroll down SMA's Community Wall.
Intro / Mission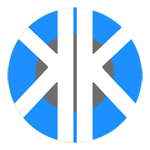 Visit SMA's Social Network