by José Luis Mendoza Aubert
The Camino Real de Tierra Adentro, also known as the Silver Road, was an important trade route that connected Mexico City to Santa Fe (now New Mexico, US) during the Spanish colonial era in America.
The road was crucial because it allowed the exchange of goods, products, and knowledge between Mexico and North America, which promoted the economic and cultural development of the north. Additionally, the road was used for the exploration and colonization of northern Mexico, and for the defense of Spanish borders against the nomadic tribes in the area.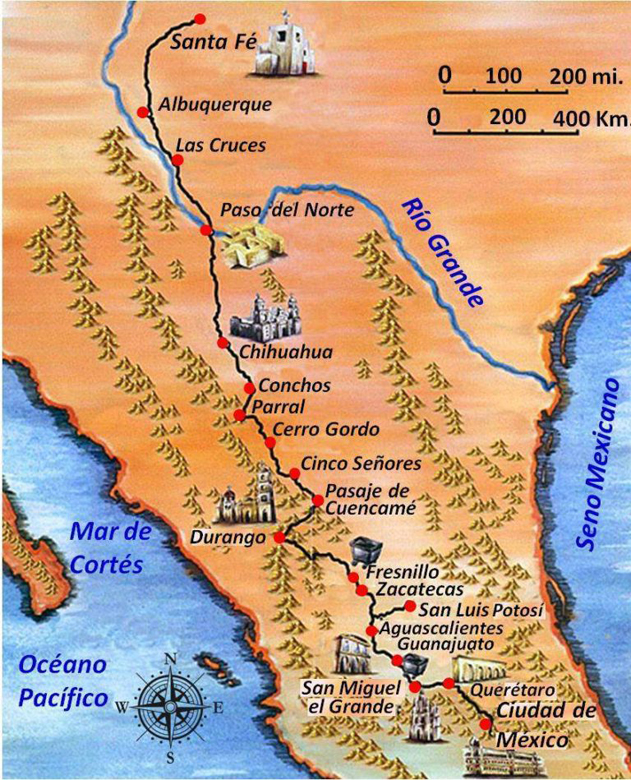 The Camino Real de Tierra Adentro was vital to the economic, cultural, and social development of northern Mexico and the southwestern United States. The road was used for over 300 years, from the late 16th century until the early 19th century, to transport a wide variety of goods and products, such as food, textiles, minerals, tools, and weapons.
This important route was also an excellent means of communication between Mexico City and the religious missions established in northern Mexico and the territories that now are part of the United States. It helped spread the Catholic religion and solidify the presence of Spanish conquistadors in the region during the colonial period.
However, with Mexico's independence in 1821 and the subsequent expansion of railroads in North America, the Camino Real de Tierra Adentro lost its importance as a commercial and transportation route and was gradually abandoned.
Despite this, the legacy of the Camino Real de Tierra Adentro continues to be significant for the history and culture of Mexico and the United States, and many sections of the route can still be visited and explored.
On the outskirts of San Miguel there are still antique haciendas that were built alongside the Camino Real de Tierra Adentro.

**************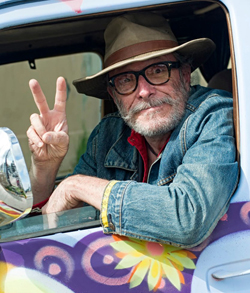 José Luis Mendoza Aubert: actor, director and theater technician; teacher and writer of Theater and Plastic Arts; founder and director of the Comedia del Universo theater company and school, operating in San Miguel for the last 20 years; musicologist and cinephile, judge of the En Corto Film Festival now GIFF for 8 years; Director of Art and Culture of the Public Library for 15 years; member of the board of directors of El Sindicato Centro Cultural Comunitario.
José Luis gives talks and workshops on environmental awareness in schools and communities. He is a founding member of the Allende la Cultura Collective. He plays Veracruz music and writes poetry and is a founding member of the music group Jarocha "Soledad".
**************
*****
Please contribute to Lokkal,
SMA's non-profit community publication:

***
Discover Lokkal:
Watch the two-minute video below.
Then, just below that, scroll down SMA's Community Wall.
Mission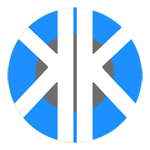 Visit SMA's Social Network