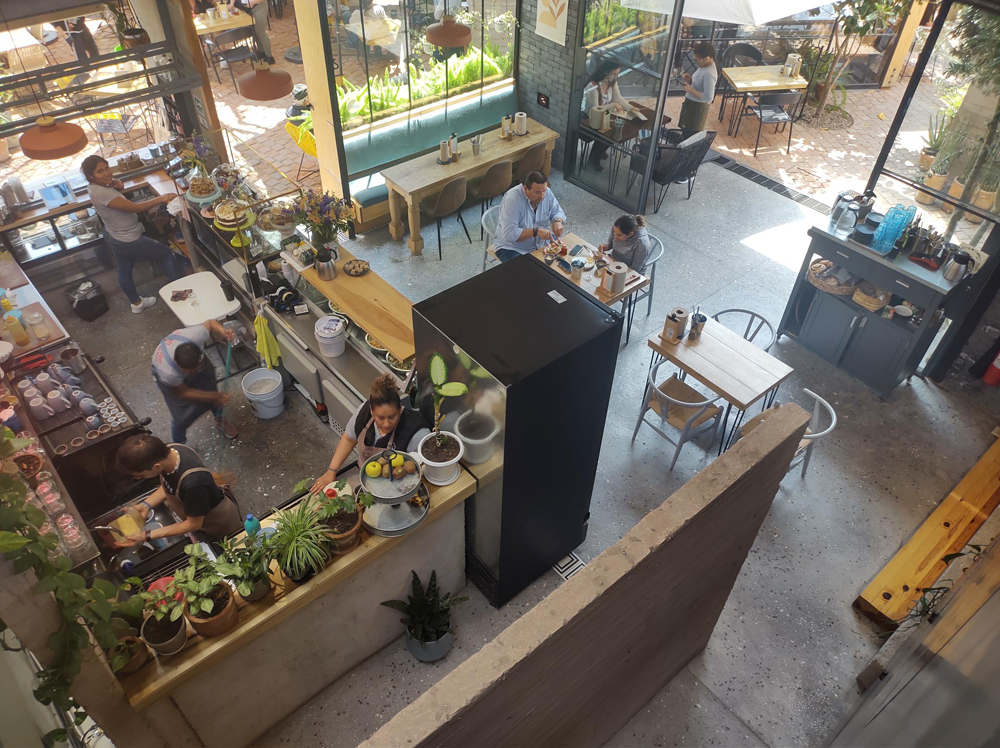 April 2, 2023
by Dr. David, Editor / Publisher
Luna de Queso is impressive in many regards. Most obvious and important is the quality of their food. Both the store and restaurant offer exquisite, gourmet selections. I've done little more than visually admire their pastries, but by all appearances the bakery falls right into line.
Rarer than this excellence of product, harder to explain, is a spirit I've consistently noticed among the staff. Not only are they helpful, always stepping forward to assist, but they're happy. Look behind the counter, into the food preparation areas, and you will see industrious teams, smiling and laughing.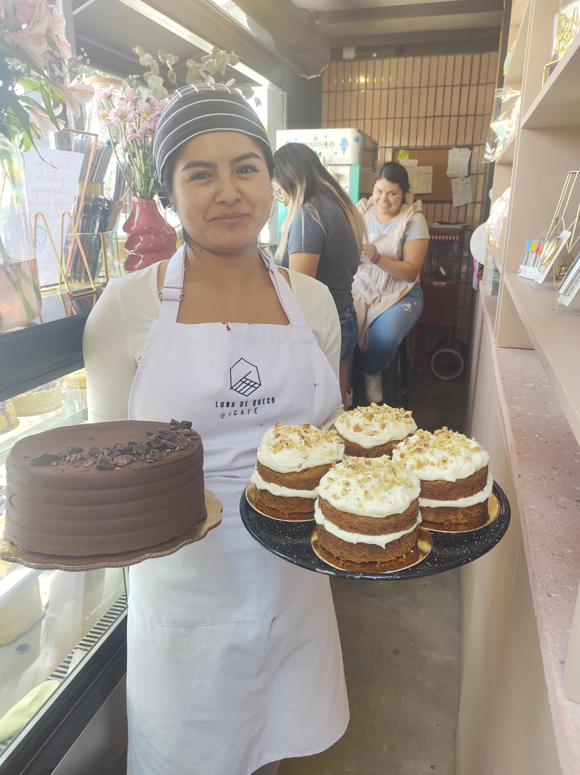 I've always observed that you want to keep the cook happy. You don't have to be a mystic to believe that the frame of mind of the chef affects the food. Spooning olives into a container or cutting cheese is not as intimate as preparing someone's meal, but the same principle applies.
Before sitting down with Luna de Queso's founder and owner, Mariana, to learn more about her marvelous enterprise, I asked if we could take a tour. I explained that I wanted to try to capture this happy esprit de cour digitally, to walk around taking photos of the staff while she got their attention and called them into compliance, setting up the shot.
I've always liked commercial kitchens. The order, efficiency and discipline, and, of course, the food. But this tour was more than I could have hoped for, more than I, or, I think, you, could imagine.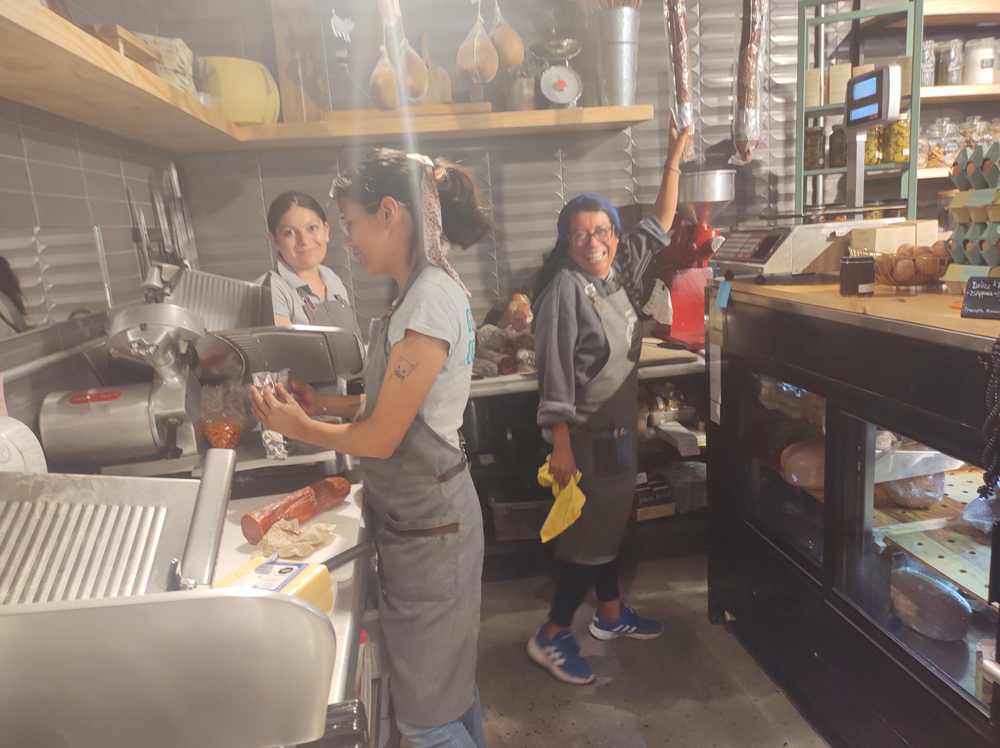 First were the numbers. There were several kitchens, some upstairs, each with an array of food prep areas, each area, and each kitchen as a whole, optimized for maximum efficiency. Each kitchen was populated by an improbably large number of workers. When I asked Mariana how many people were working on any day, she replied, "Fifty something." All these half-a-hundred were purposely, enthusiastically, going about their tasks reminiscent of bees in a hive. Except instead of honey, they were producing food.
Nor were they faceless drones. They were women (over 90% of the staff is female) obviously relishing their activity. At each stop, Mariana lightly announced my presence, interrupting the flow of the exuberant sisterhood, while I clicked away, trying to create a visual testimony of an emotional phenomenon.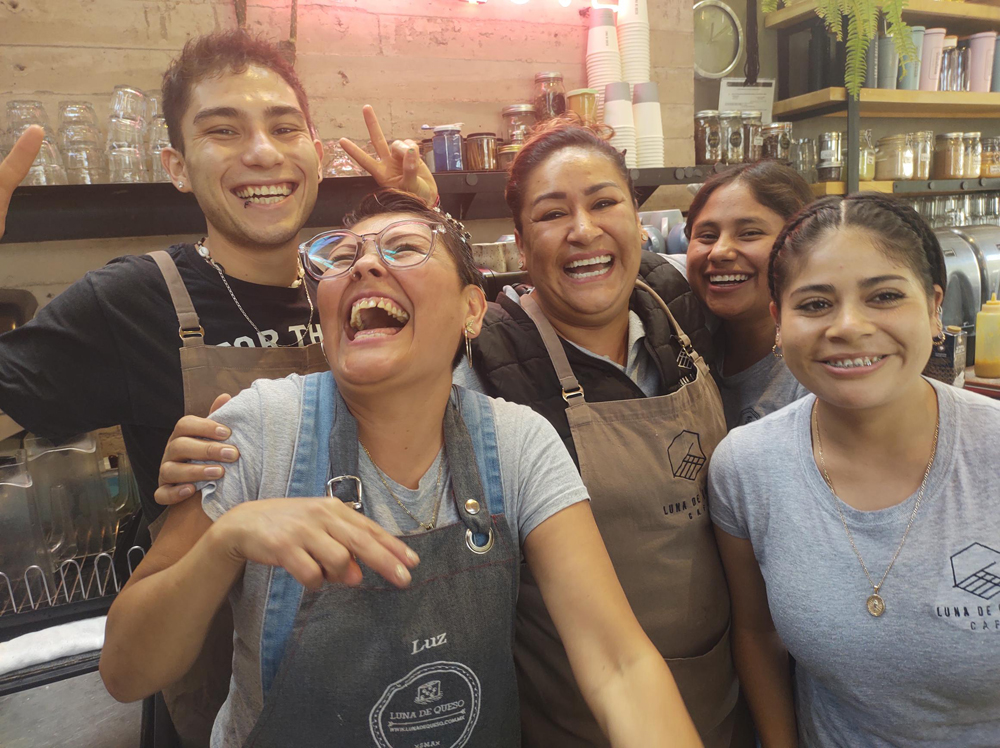 Except, as is perhaps the main hallmark of exuberant Mexico, the social is not an interruption. My presence in the kitchen, this moment of documentation, did not interrupt anything, any more than putting your foot in a mountain stream on a hot summer day interrupts the flow of the water. Mariana and I danced our way in and out, and the choreography of the kitchen continued, leaving us both visibly spiritually refreshed from our immersion.
**************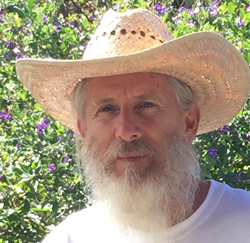 Dr. David presents Lokkal, the social network, the prettiest, most-efficient way to see San Miguel online. Our Wall shows it all. Join and add your point of view.
**************
*****
Please contribute to Lokkal,
SMA's online collective:

***
Discover Lokkal:
Watch the two-minute video below.
Then, just below that, scroll down SMA's Community Wall.
Mission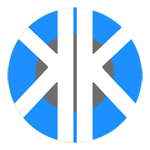 Visit SMA's Social Network