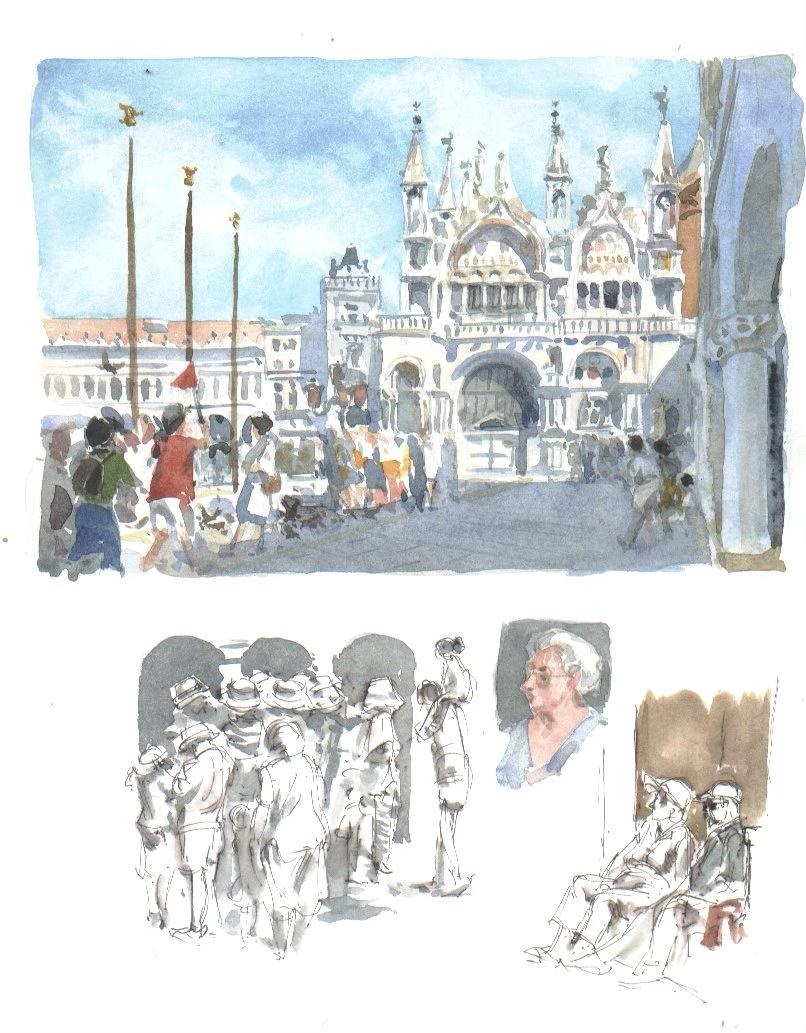 April 23, 2023
Glenn Vilppu is an American fine artist, draftsman, painter and art instructor. Vilppu is internationally known for his teaching and training. His books and videos are used by universities, art schools and independent students around the world.
In his more than 50 years of teaching he has focused on the logical and practical application of drawing, earning BFA and MFA Degrees in Fine Art at Art Center College of Design in Pasadena, California where he was an instructor for 13 years.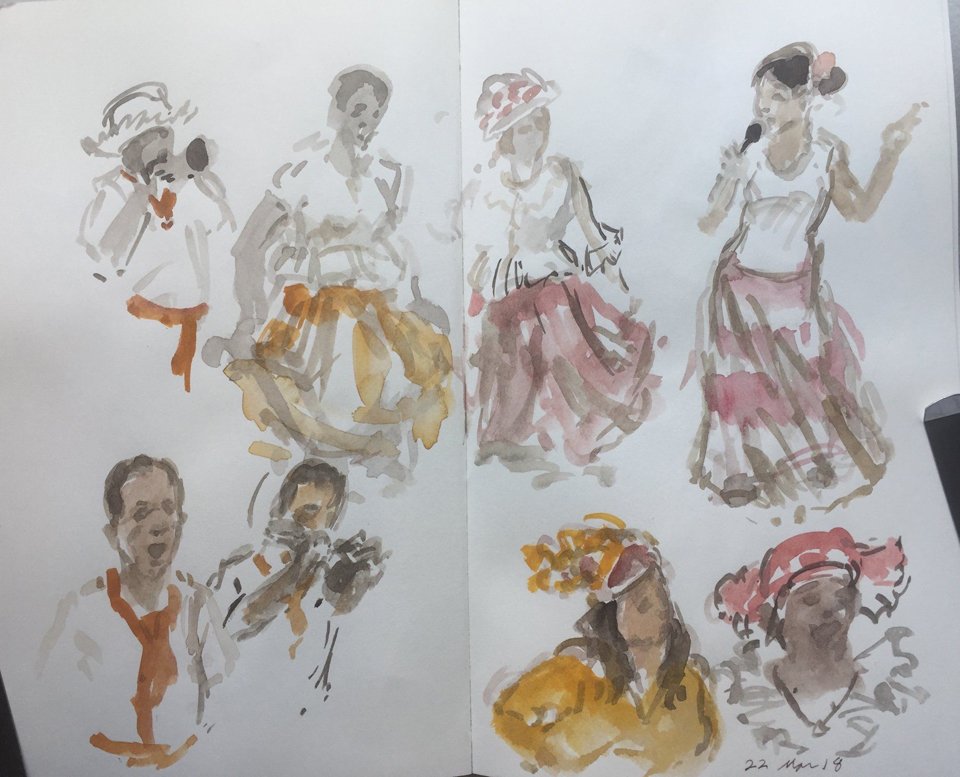 Vilppu brought his approach to traditional figure drawing and composition to the animation industry, working for more than 20 years on feature film and television productions at Disney, Warner Bros. and Marvel Productions.
His drawing methods are regarded as the gold standard for professional artists. His approach has been applied by tens of thousands of artists, teachers, animators and art professionals worldwide.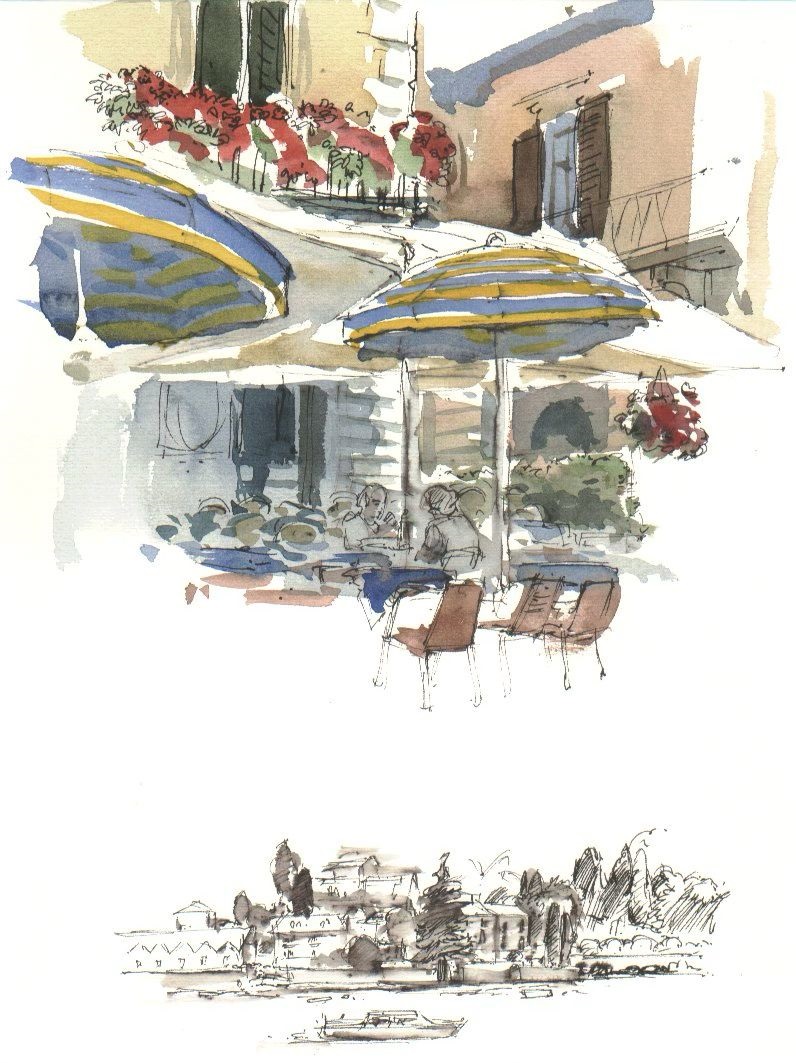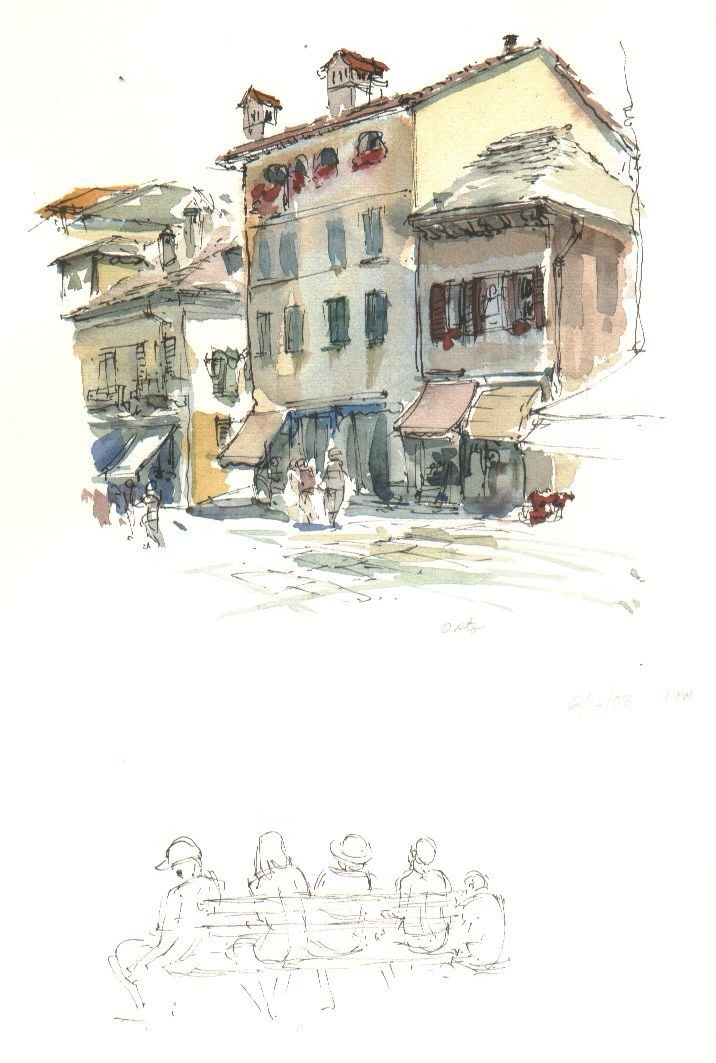 Through his education in fine arts and his impressive career in the American animation industry, Glenn Vilppu has developed a deep understanding of drawing the human figure; uniting the constructive approach of the classical art with the lightness in movement of animation. For more than 50 years, he has been teaching; focusing on explaining the logic and practical application of drawing. Rather than teaching a style, Glenn Vilppu teaches tools of communication and guides the students in acquiring knowledge with the motto: "There are no rules, just tools."
Glenn Vilppu is an internationally renowned draftsman, painter, and instructor whose books and DVDs are used by universities, art schools and independent students around the world. Vilppu has had at least 20 one-man shows, and is represented in collections throughout the US, Canada and Europe. The Vilppu Academy online art school is an international resource for students wishing to improve their drawing skills remotely. Vilppu's approach to teaching drawing has become the standard for professional artists and by numerous teachers and applied by the tens of thousands of students of his teaching.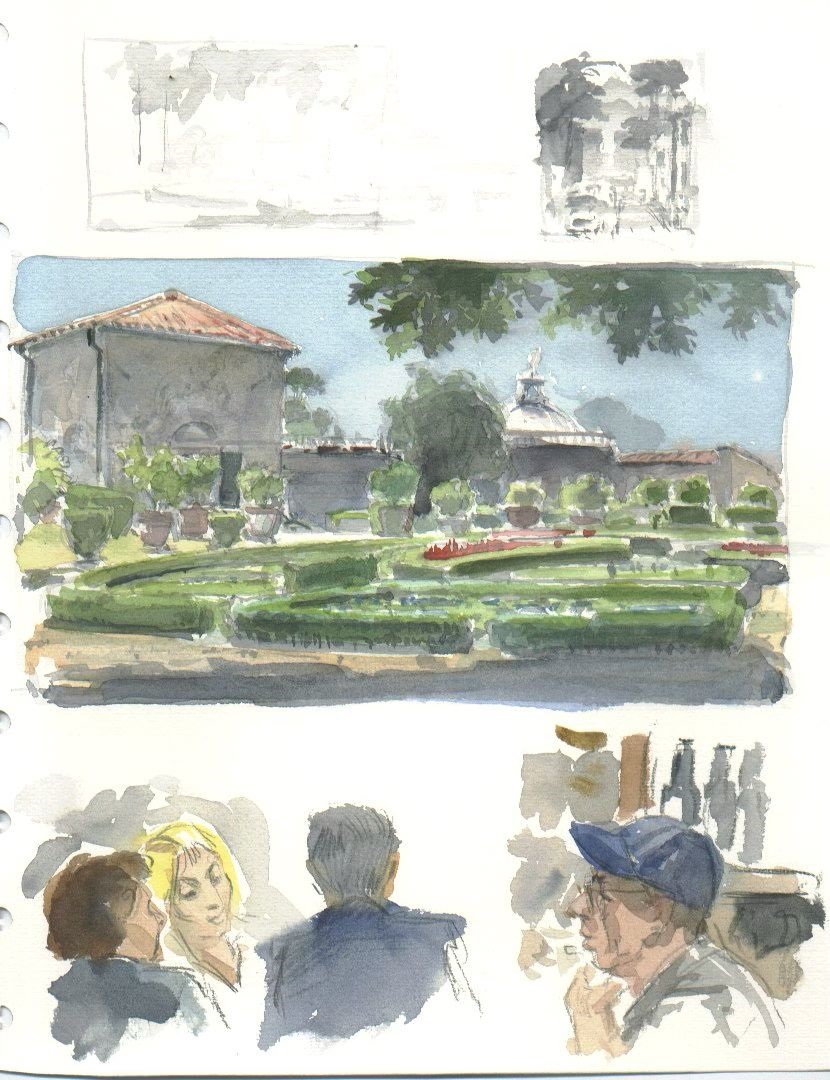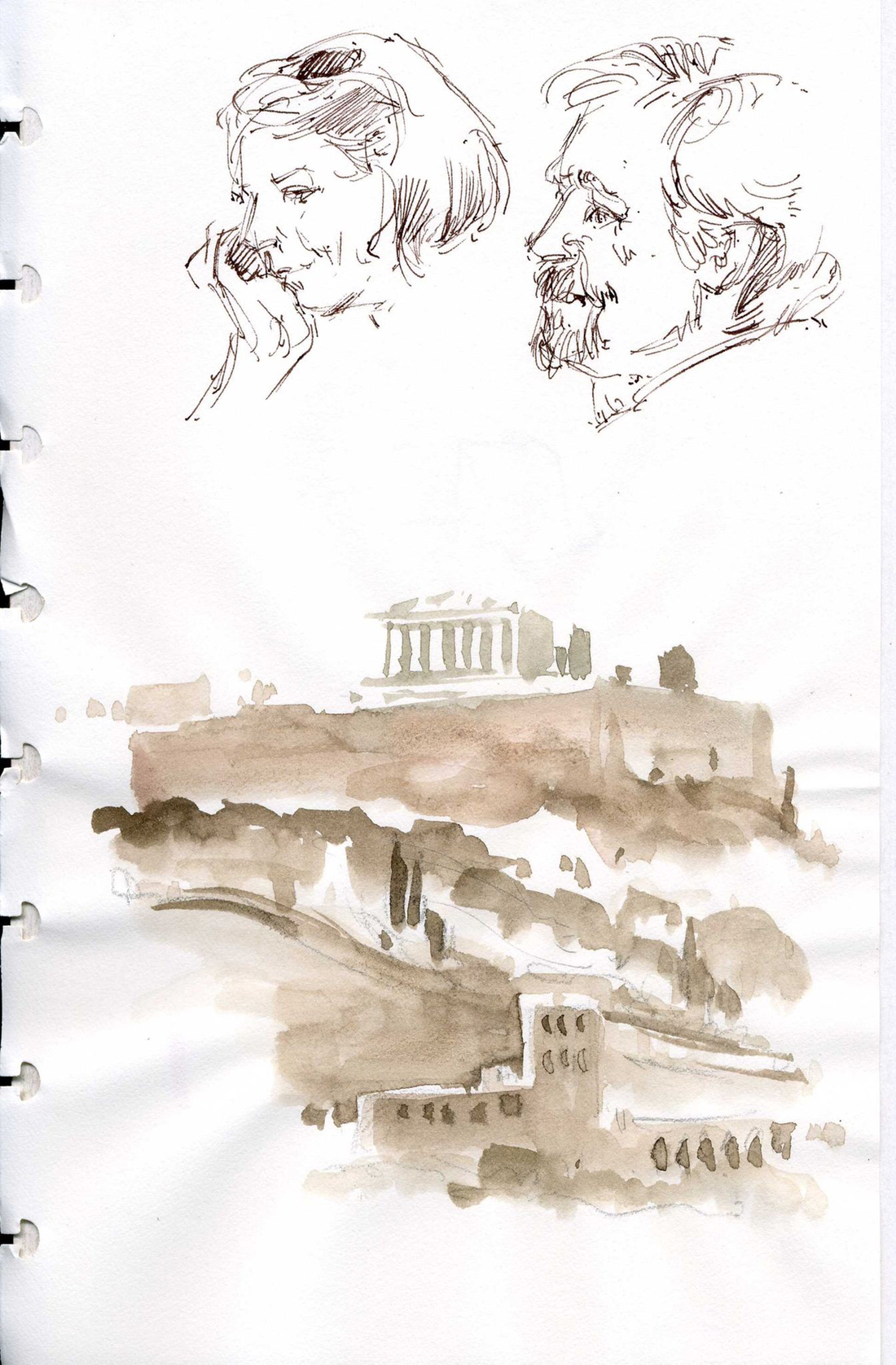 At the age of 40 Vilppu brought his approach to traditional figure drawing and composition to bear in the Animation industry for over 20 years on both feature and shorts for all of the major studios, as well as teaching at all of the major studios, as well many of the game and special effects studios.
Vilppu also served as Director of the Character Animation Dept. of the California Institute of Art. He taught on site at the University of California Los Angeles, Film and Video School's Animation Workshop for 25 years and the American Animation Institute, the school of the Animation Guild, for over 30 years. He also taught his private Saturday classes at the Animation Guild.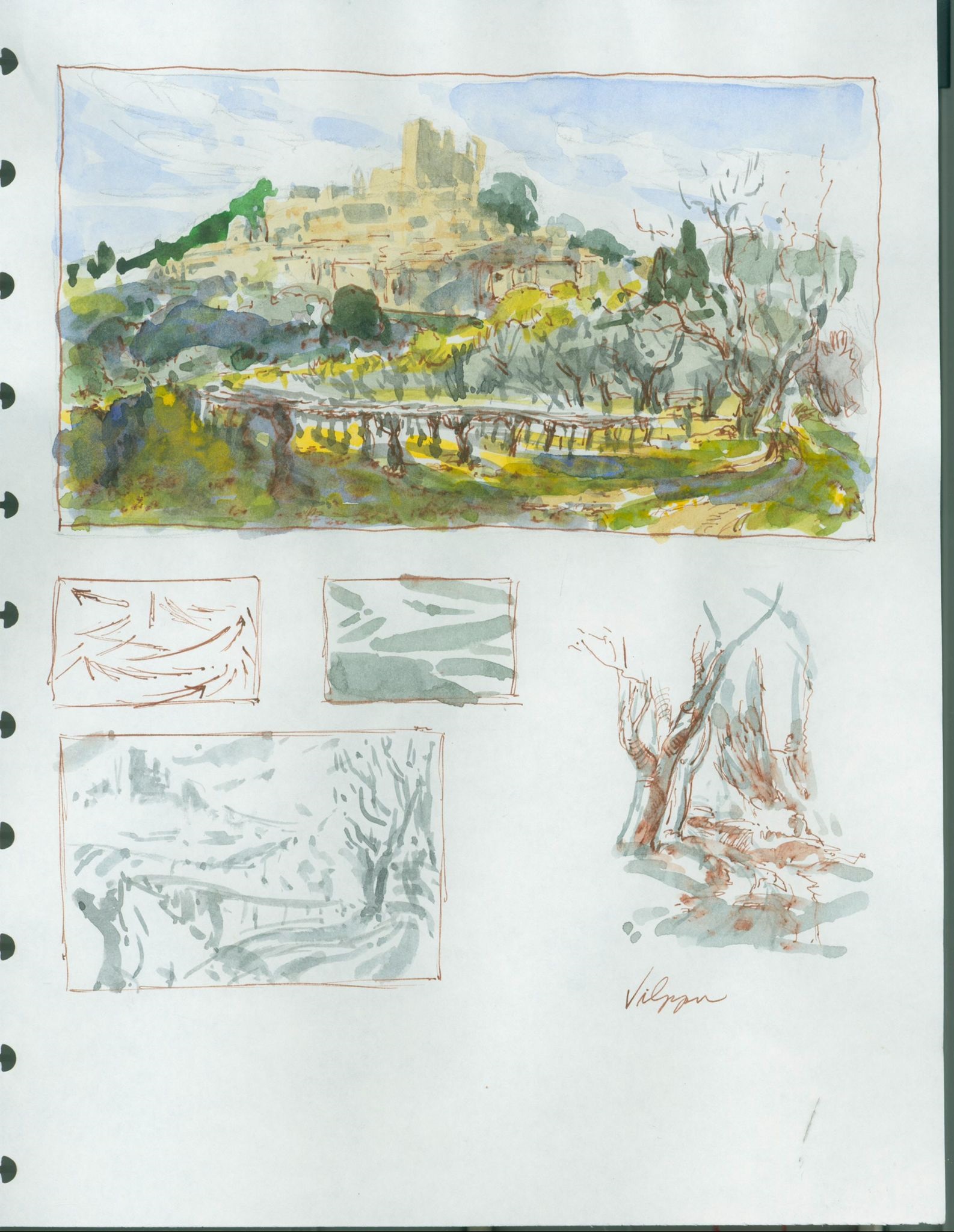 In addition Vilppu ran his own school, Vilppu Studio, for five years where he taught all subjects relating to art.
Vilppu has been giving annual lectures at the Ringling College of Art and Design for more than 10 years as well as sketching tours of Europe for the past 20 years. Two to four months of the year are devoted by Vilppu to seminars throughout the world, from Greece, Sweden, France, and Italy to Korea, Singapore and Japan. Vilppu has also been artist in residence at the Savannah College of Art and Design in the United States and La Coste, France.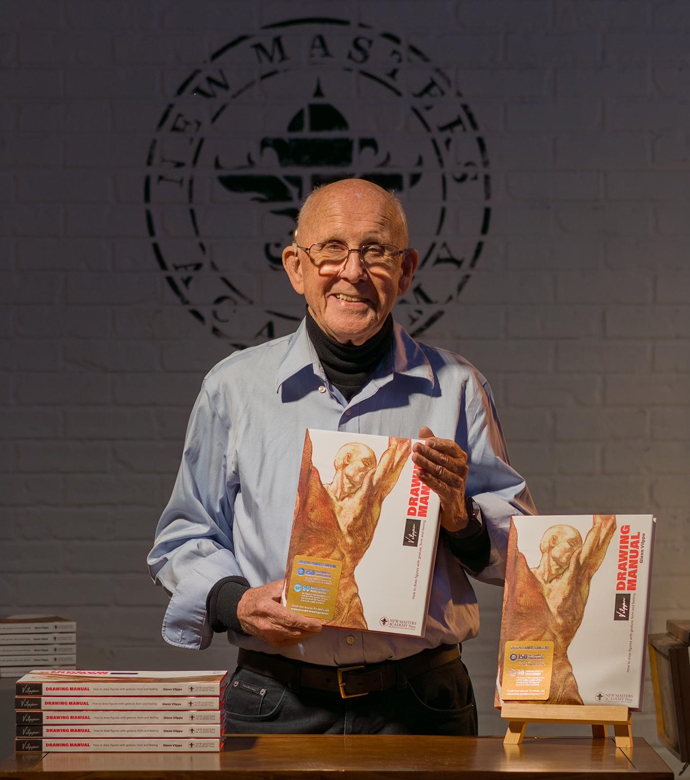 Vilppu worked for Disney in the late 70s through the 80s being the international instructor of drawing for the Disney family traveling worldwide. Drew Struzan, who is well known for his work with Star Wars, Raider of the Lost Ark and many other films, was his student. Many of Glenn's students have credited him with their careers, seeing Glenn not only as a teacher and as a friend and mentor.
***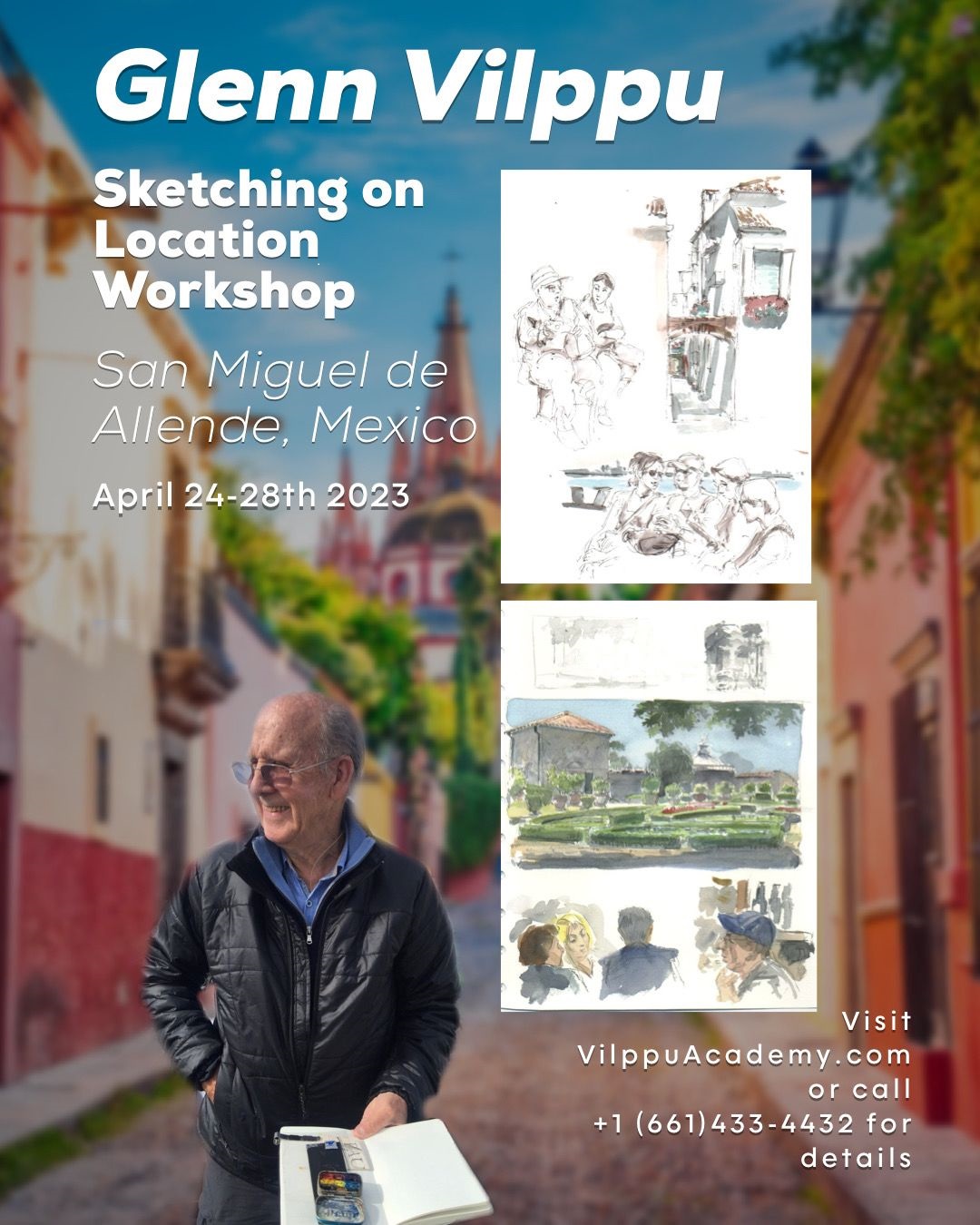 Glenn Vilppu is coming to San Miguel de Allende to lead two workshops Sketching on Location Monday-Friday, April 24-28 Costumed Figure Drawing, Saturday, Sunday, April 29, 30
The "Sketching on Location" workshop will observe some of the town's most unique and scenic destinations. Class will focus on San Miguel's stunning architectural structures, warm color palettes and rustic countryside landscapes with an emphasis on composition and design. The weekend "Costumed Figure Drawing" workshop will be hosted at one of San Miguel's most original and beautiful hotels, with live models featuring costumes celebrating the vibrant color and variety of Mexico's history.
This is Glenn's Mexican debut in Mexico. He has chosen San Miguel because he see's it as architectural and colonial gem that is unique. A perfect match for his students.
For more workshop information and sign up details, visit: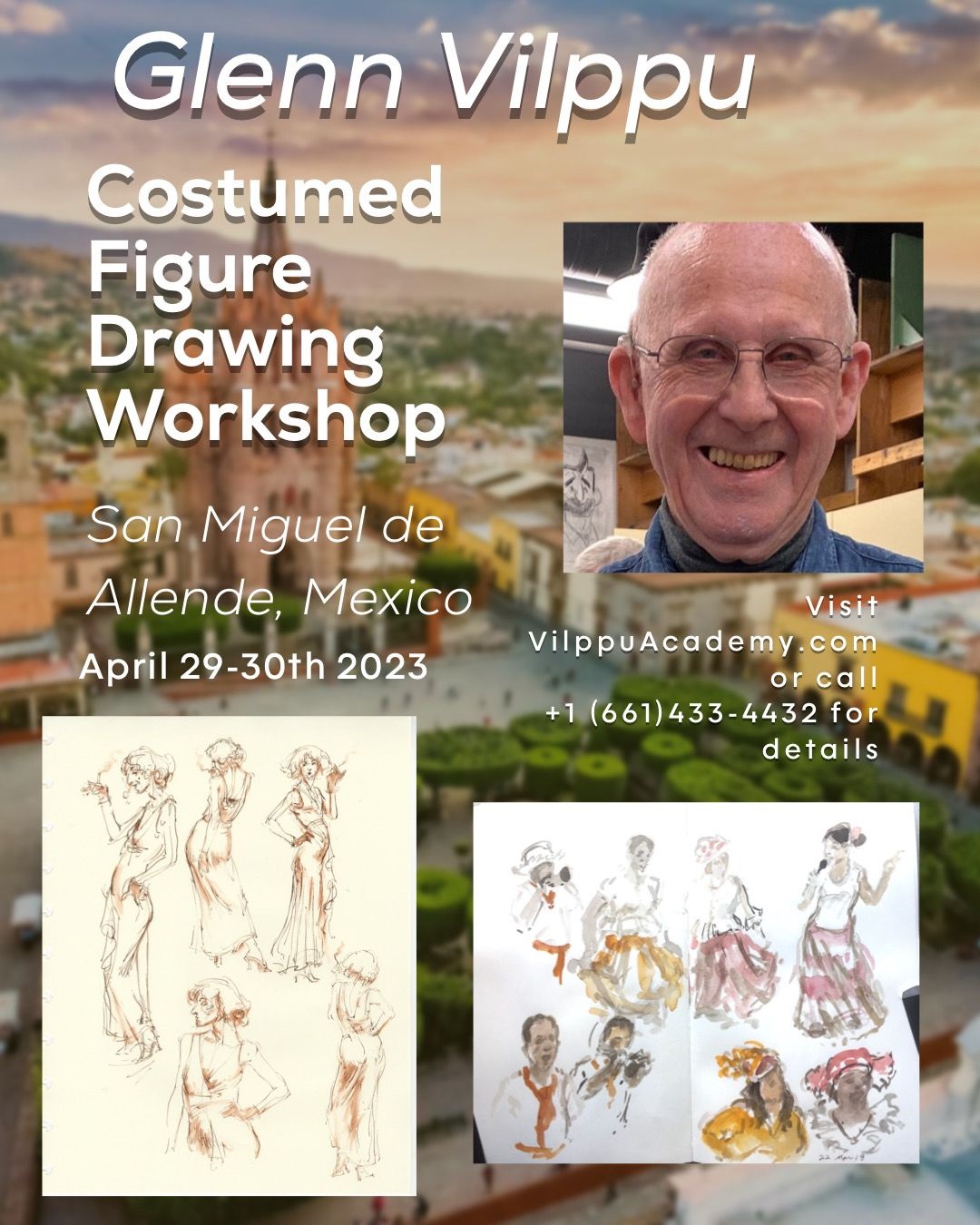 **************
**************
*****
Please contribute to Lokkal,
SMA's online collective:

***
Discover Lokkal:
Watch the two-minute video below.
Then, just below that, scroll down SMA's Community Wall.
Mission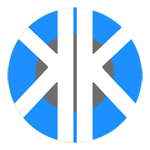 Visit SMA's Social Network