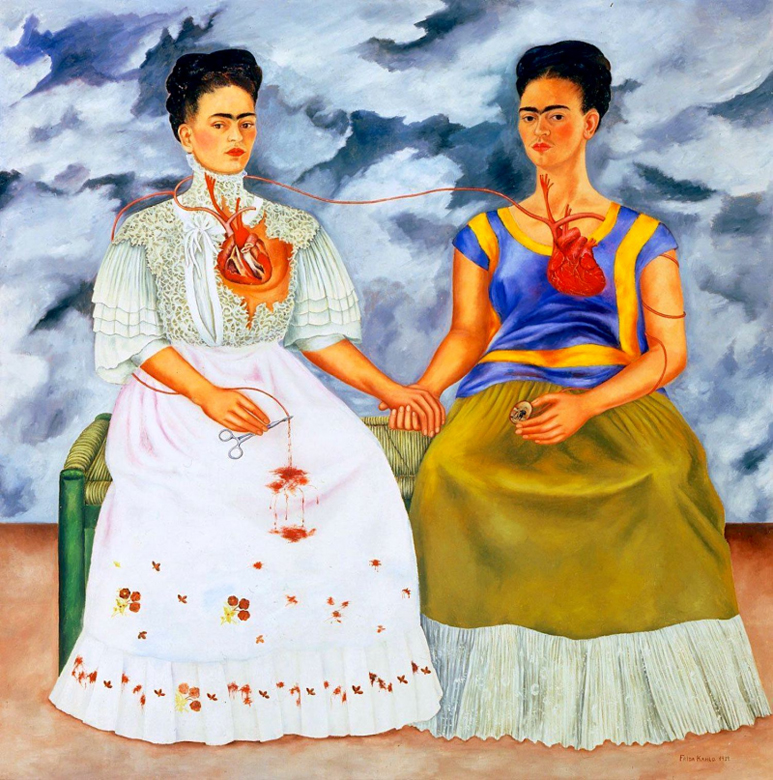 Las Dos Fridas, Frida Kahlo, 1939
Courtesy FridaKahlo.org
*
by Lena Bartula
When viewing Frida Kahlo's double self portrait, "Las Dos Fridas / The Two Fridas", what do you see? Does it seem like they're having a conversation, or simply acknowledging each other? Do you question what is going on and what do you feel? According to her own writings and some curators after her death, it could represent the pain of her new self, shown in the white dress with her heart torn out.
It's a painting I've seen in person a few times, and in print or online dozens of times. I hadn't been thinking of Frida lately, but somehow she showed up as a muse in my studio a couple of weeks ago. Perhaps I unconsciously communicated with her when I was preparing the gallery for the 5th anniversary reception at La Huipilista Artspace. Looking at a niche on one of the walls, I remembered that the year I opened here, I created a shrine of The Two Fridas with old Barbie dolls, inside an old wooden drawer.
*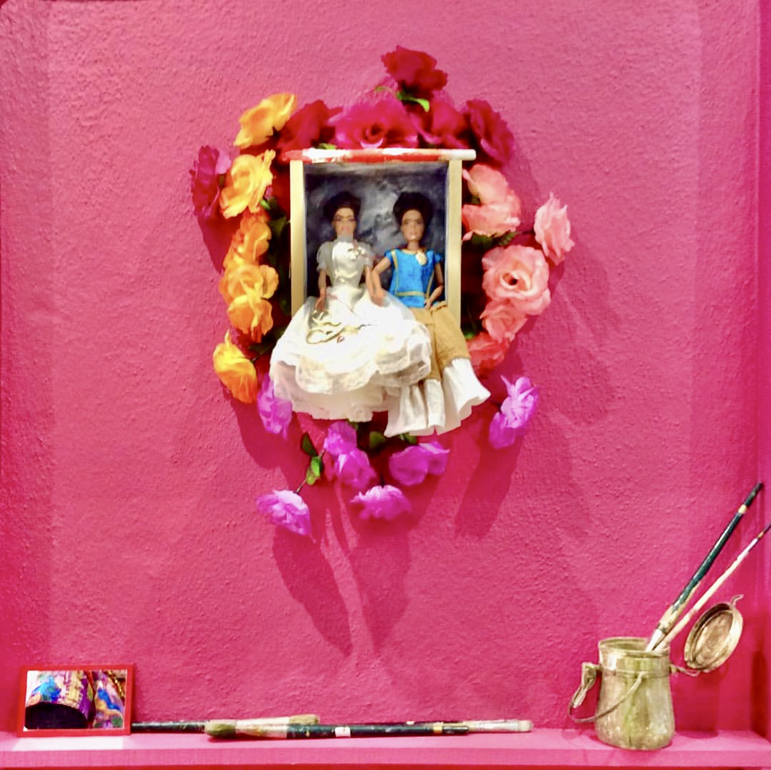 Two Fridas, Lena Bartula, 2017
*
And I was thinking about what I would put in that niche for this anniversary show. Would it be another niche?
Cleaning out my studio, putting away the sewing machine and the heaps of fabric that normally litter every horizontal surface, I saw that what was left was a big nothing. An empty room, except for two huipil chairs and two mannequins. That's when she walked into my consciousness. As I sat a mannequin on one chair, and dressed it in a huipil and skirt, there was Frida. And she seemed to be waiting for her other self.
*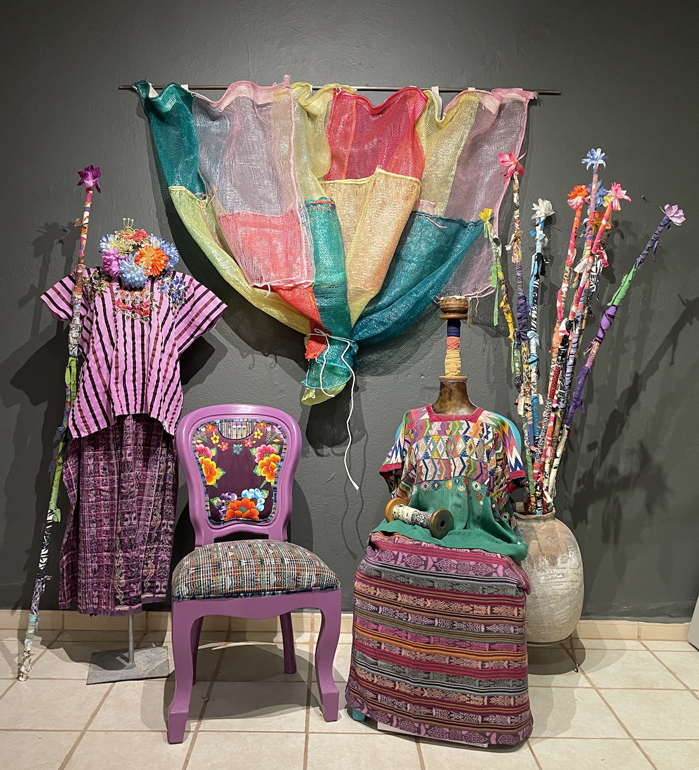 Las Dos Fridas Project

enlarge photo
*
I sat on the chair beside her, and felt how it would be to have a real life conversation with this icon. Or with myself, as she had done, acknowledging whatever pain and suffering, elation and confusion, old events and new beginnings, all of it. Did it feel weird? Yes it did. And with that, I knew it was something to pay attention to. I felt the urge to invite others to sit in the empty chair for photos, like a photo booth. As I shot almost one thousand photos at the reception, I asked the sitters to just be there, to have a conversation, or not. Alternating between ordinary and extraordinary, shifts in personas began to happen before my eyes.
*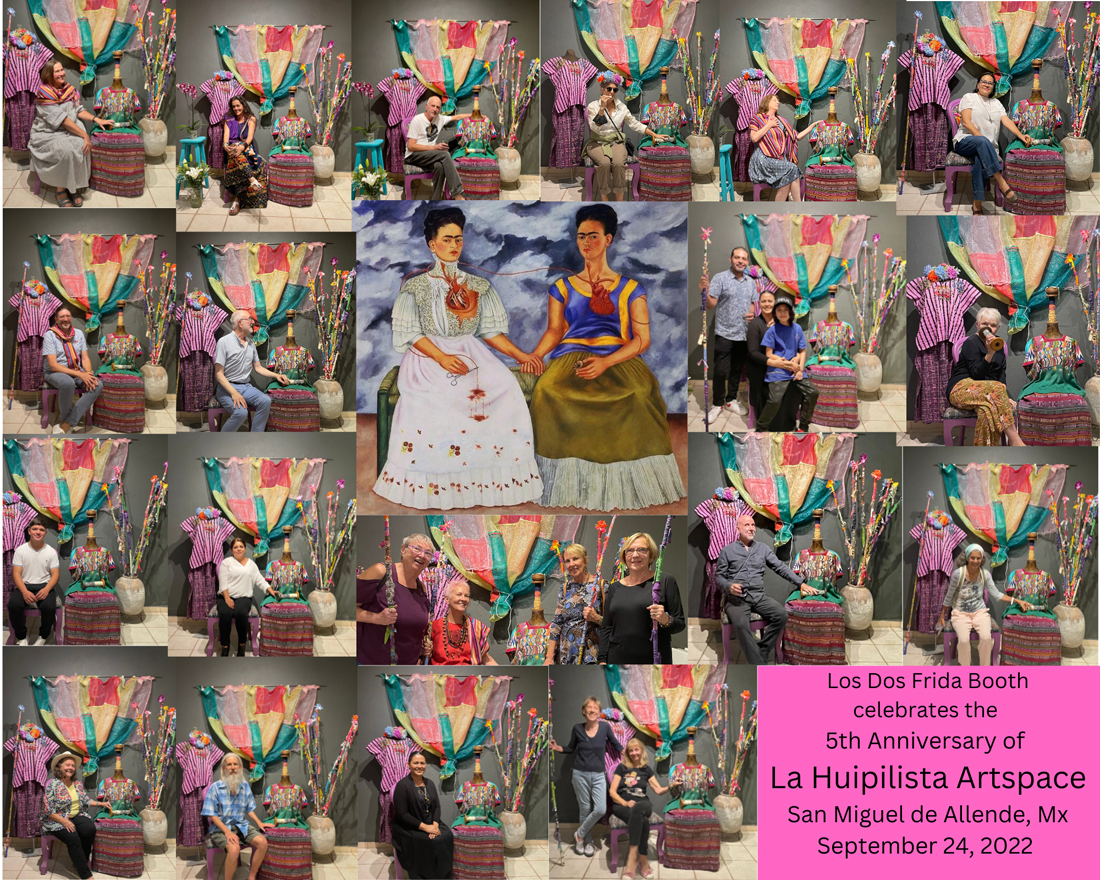 enlarge photo
enlarge photo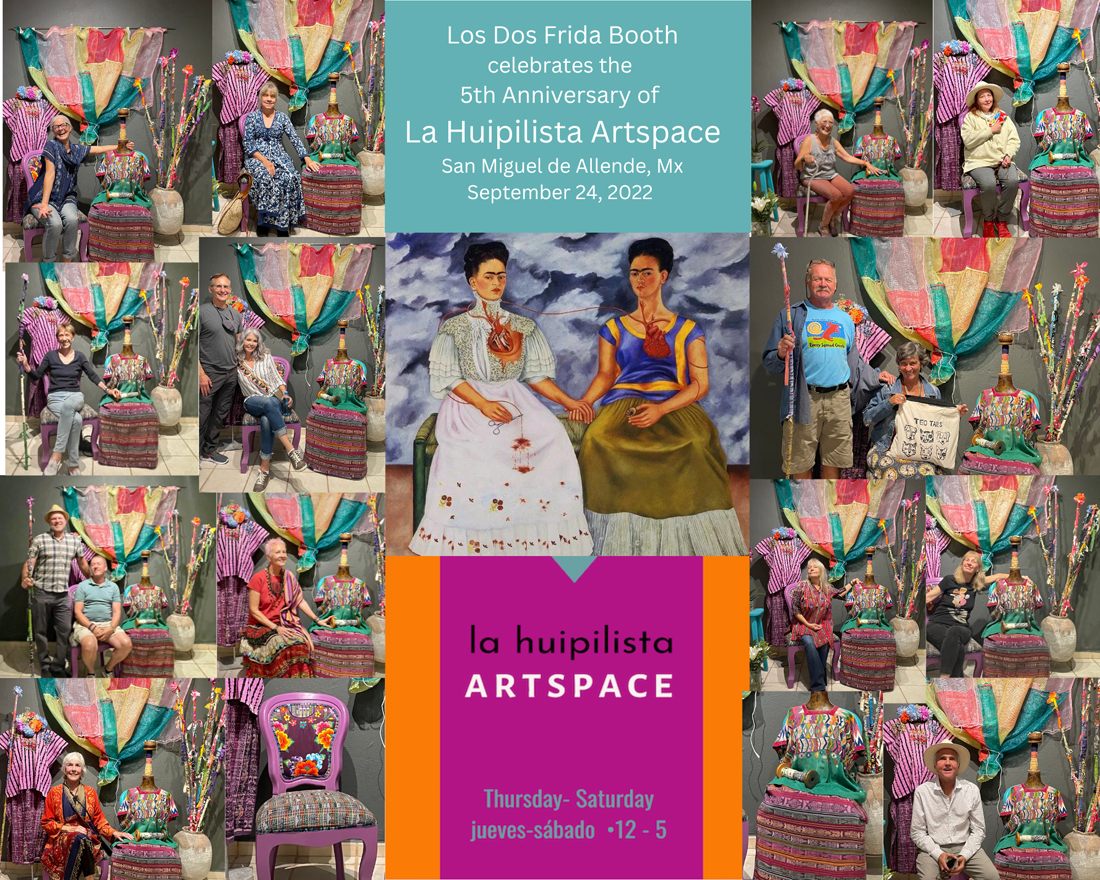 enlarge photo
*
These first three collages are the results of that first day. I haven't decided how the actual photos will be used, or where they're going to be displayed, because I'm following the lead in these new beginnings. And if my studio now looks more like a photo studio than a textile studio, so be it. My muse Frida is guiding me and I'm trying to listen.
Now, almost two weeks later, I can't bring myself to remove the set and put my studio back in order. Or disorder, as is usually the case. So, I've been taking photos of whoever pops in for a visit with me and/or with Frida. I've given her a new wardrobe ... you know Frida, she's a real fashionista. And like me, when you sit with her, you'll be beside yourself.
*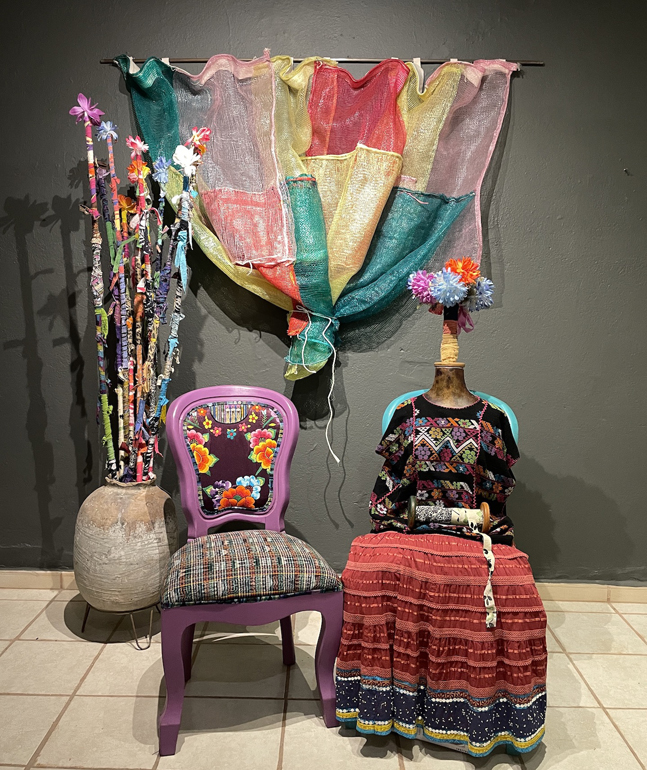 enlarge photo
*
If you live in San Miguel or are visiting, come by this week,
Thursday - Saturday, from 12 to 5, and have a portrait with Frida.
La Huipilista Artspace, Julian Carrillo 1, Colonia Guadalupe
**************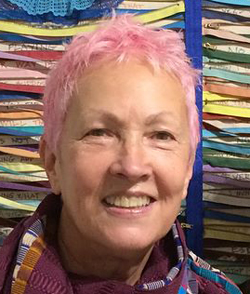 **************
*****
Watch the two-minute video below.
Then scroll down to see SMA's Community Wall.
Intro / Mission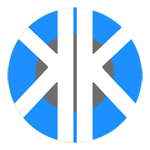 Visit SMA's Social Network