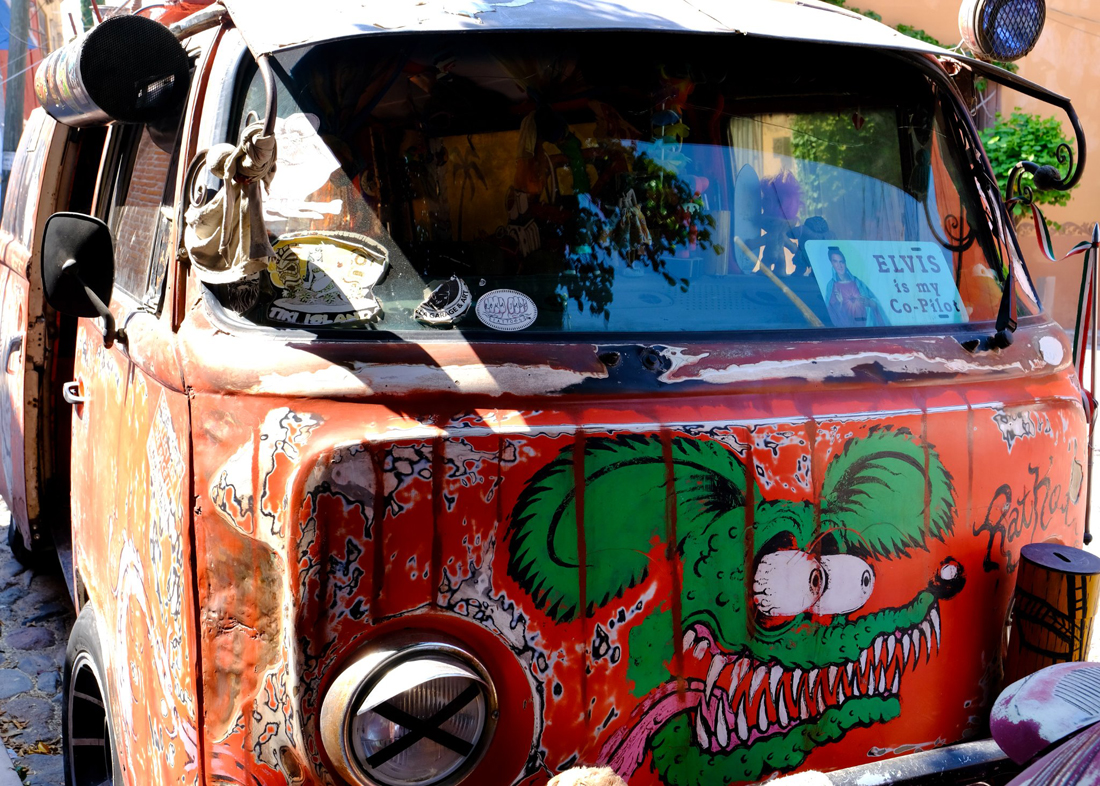 by Paynal Ward, photos and text
Car culture back in 1960s Southern California was truly a special experience. Driving with my dad to the local A&W for a burger, the cars you would see in the parking lot were something to behold. They were decorated with iron crosses, Ed "Big Daddy" Roth's Rat Fink character painted on the back window, and so much more.
That culture has been resurrected all across the U.S. by those wanting to bring back a little of that past. Parking lot car shows have come to be weekly events, gatherings where car nuts show off their latest and talk about those amazing machines.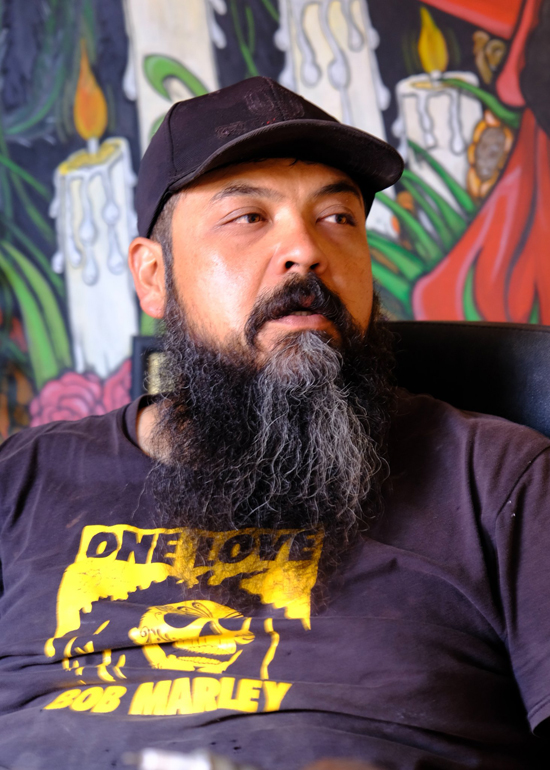 Romeo Nephtaly Cervantes
***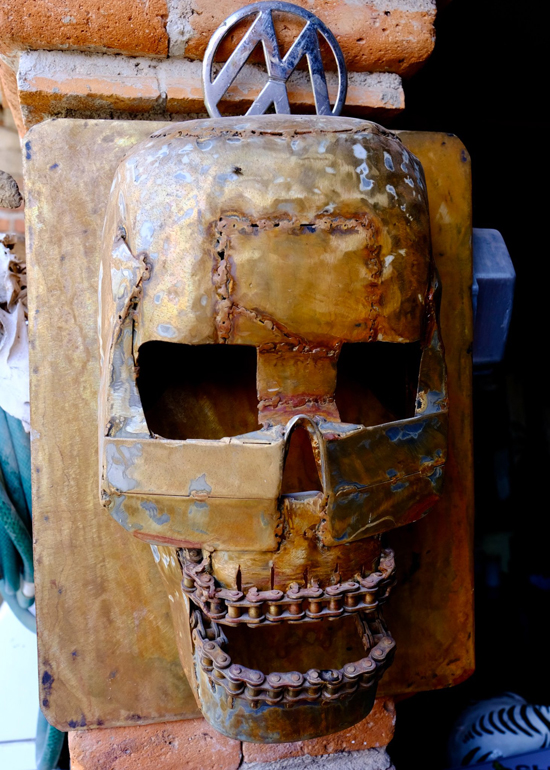 When I left California for Mexico I was certain I was leaving all that behind. But I had been here just a month when a bright orange VW bus came around the corner with a bright green Rat Fink painted across the front as if Ed Roth was driving it himself. The guy driving actually did look a lot like Roth, sporting a long beard just like the master himself. I was in shock.
A month later, on one of Waylon's Fat Bastard Art Walks, I met this bearded driver when we visited the studio known, as the Gorilla Garage, the home of artist Romeo Cervantes. It was an eye-opener. Romeo paints, creates metal sculptures, and also builds cars. Not just any cars, but cars that epitomize the heart and wildness of my beloved 1960s Southern California car culture.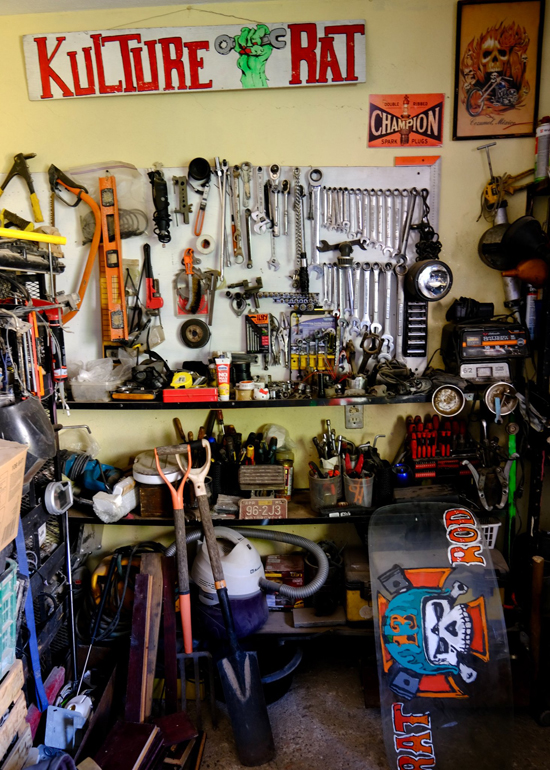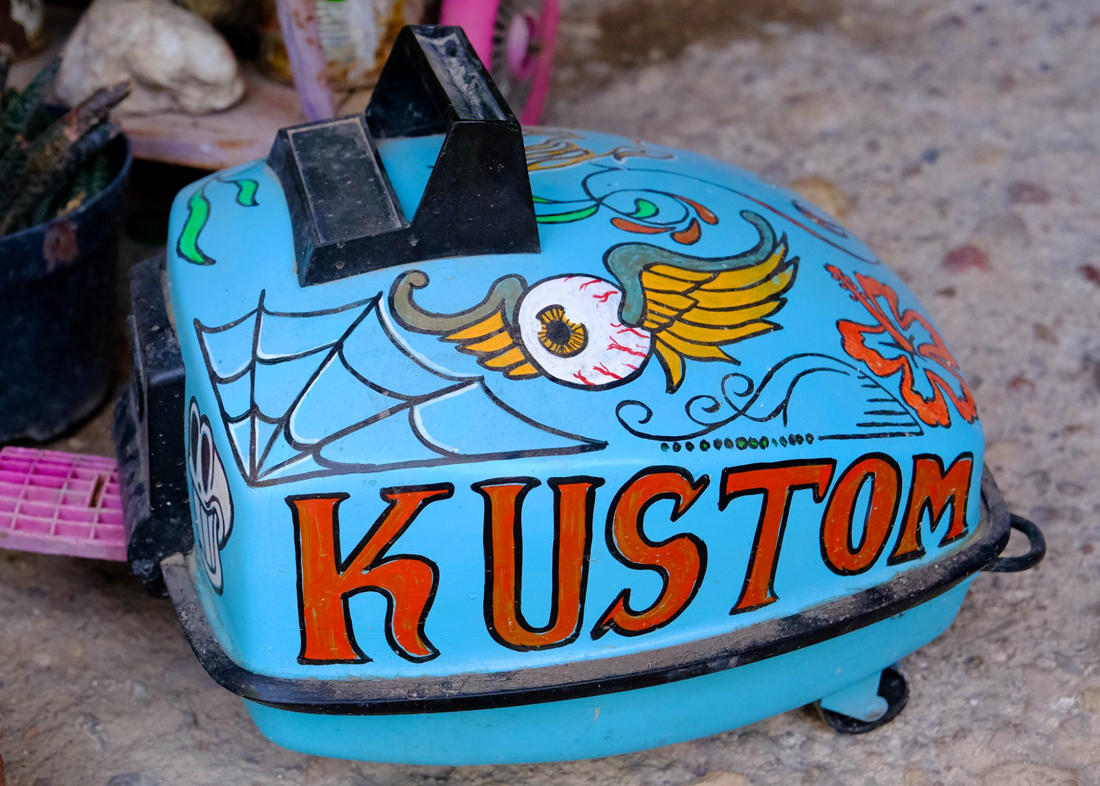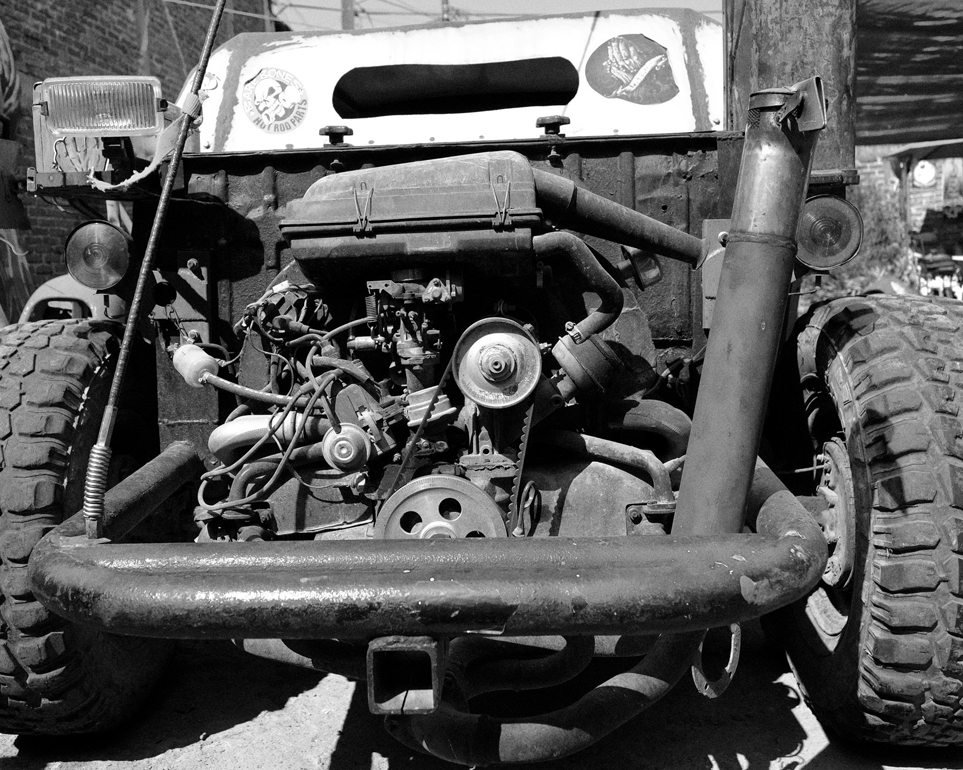 A trip through his studio was a trip back to those early, very creative days. The man understands it well. These creative juices are evident in everything he does. From a vacuum cleaner to his bicycles and paintings. It's all there. He has captured the past, and brought it into the 21st century And that takes very special talent.
If you live in San Miguel, chances are that you have seen him driving his works on the street. If you see one parked, take a slow walk around it. Study the many bizarre, very special details that cover these automotive masterpieces. If you see him driving one, be sure and wave. If you're like me, Romeo just made your day a little better and a little more fun.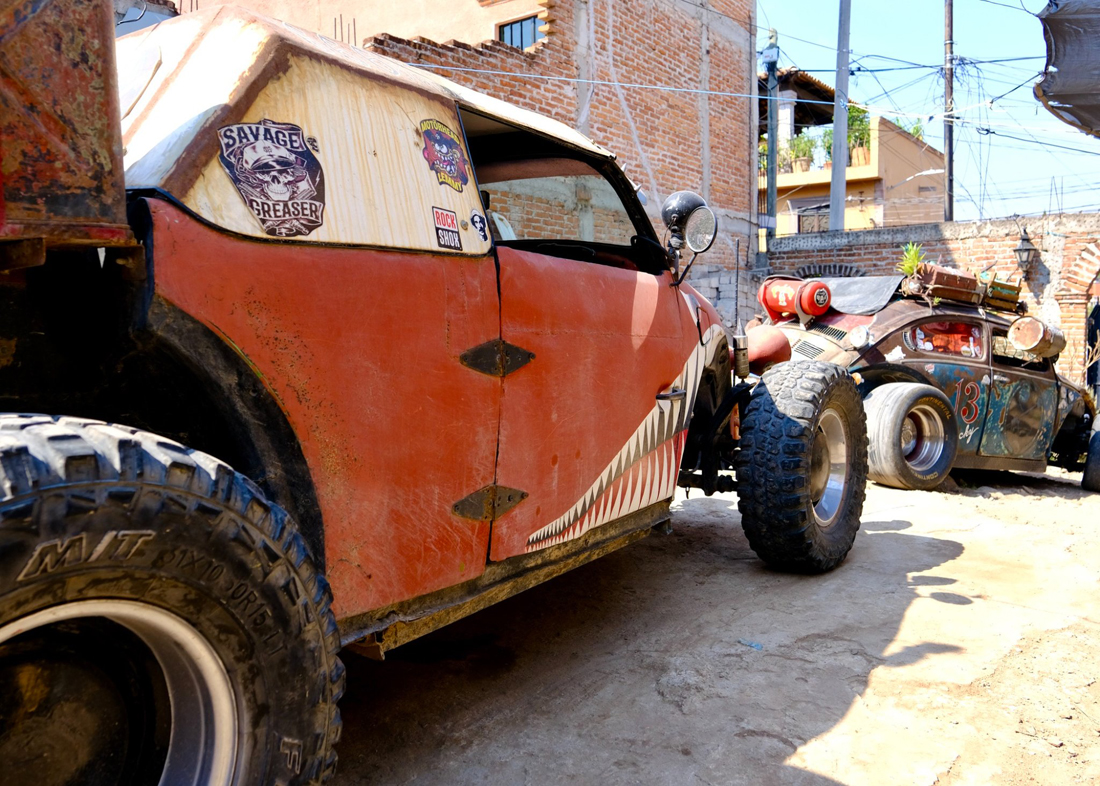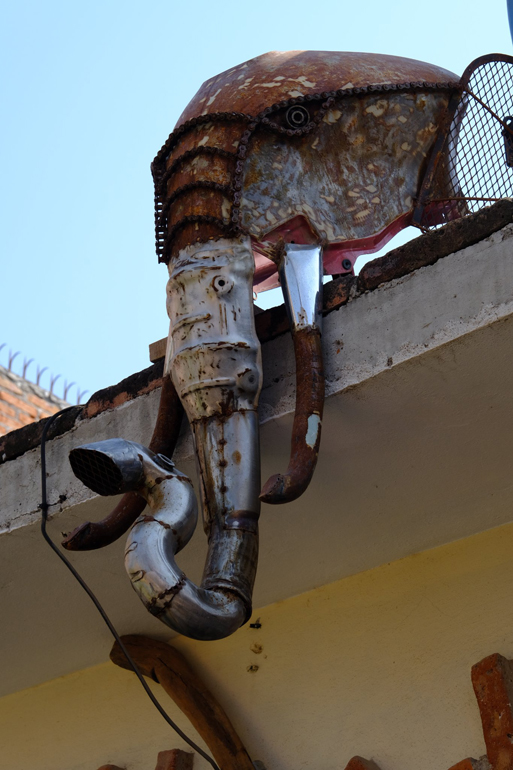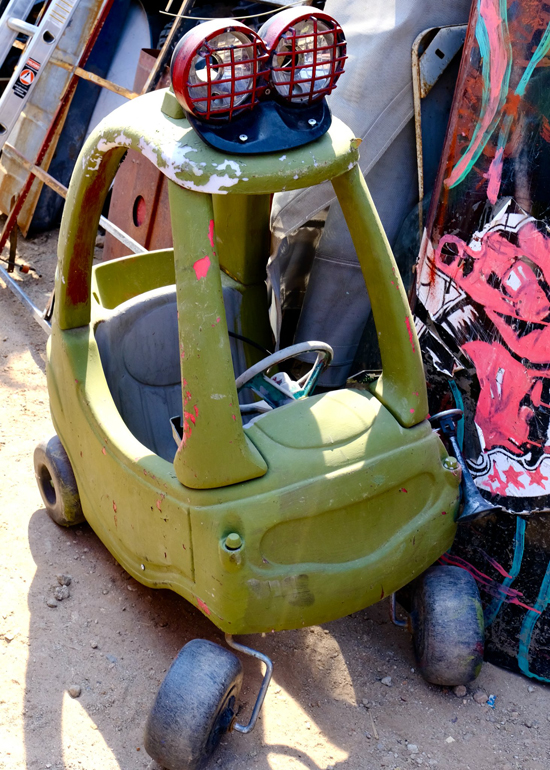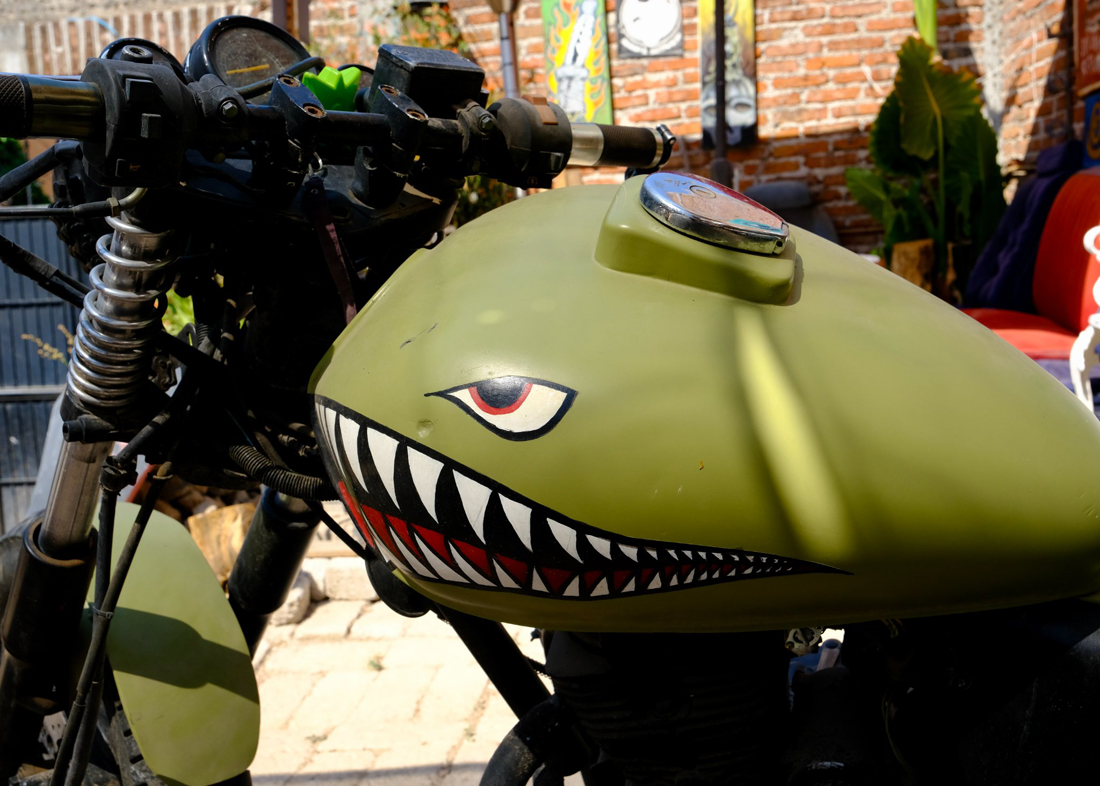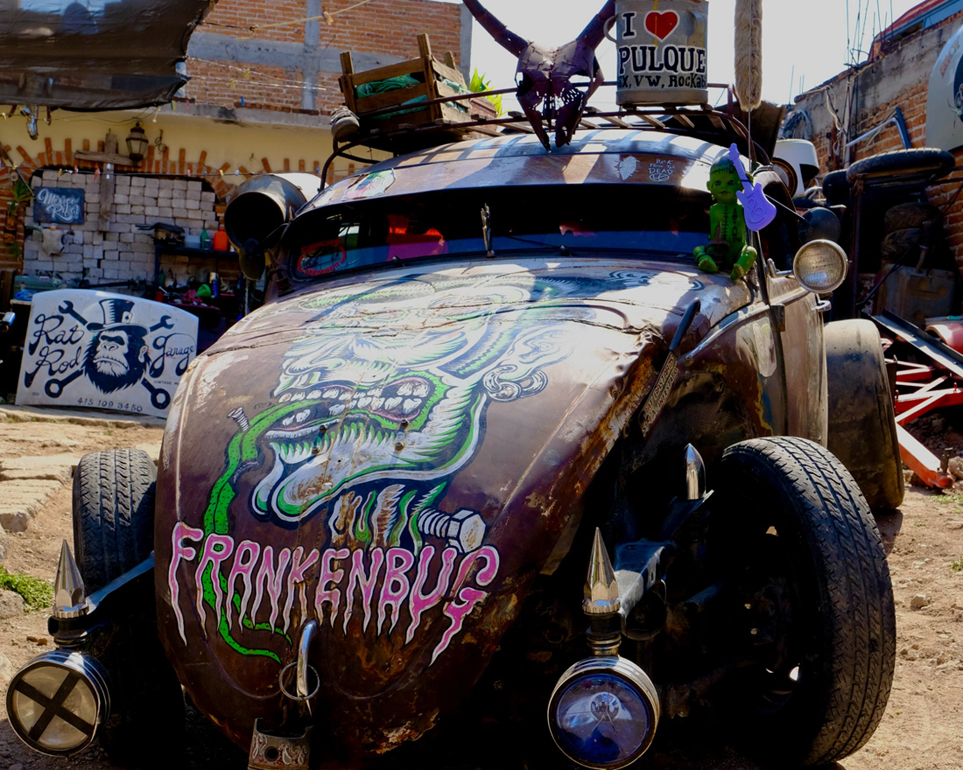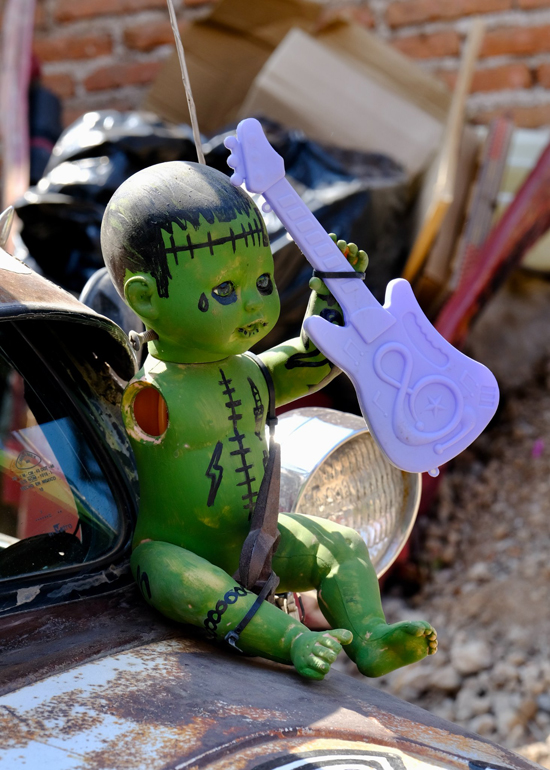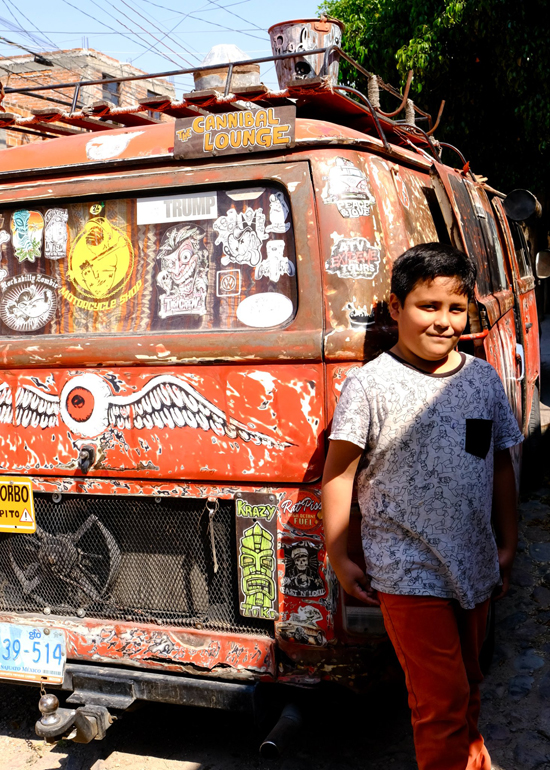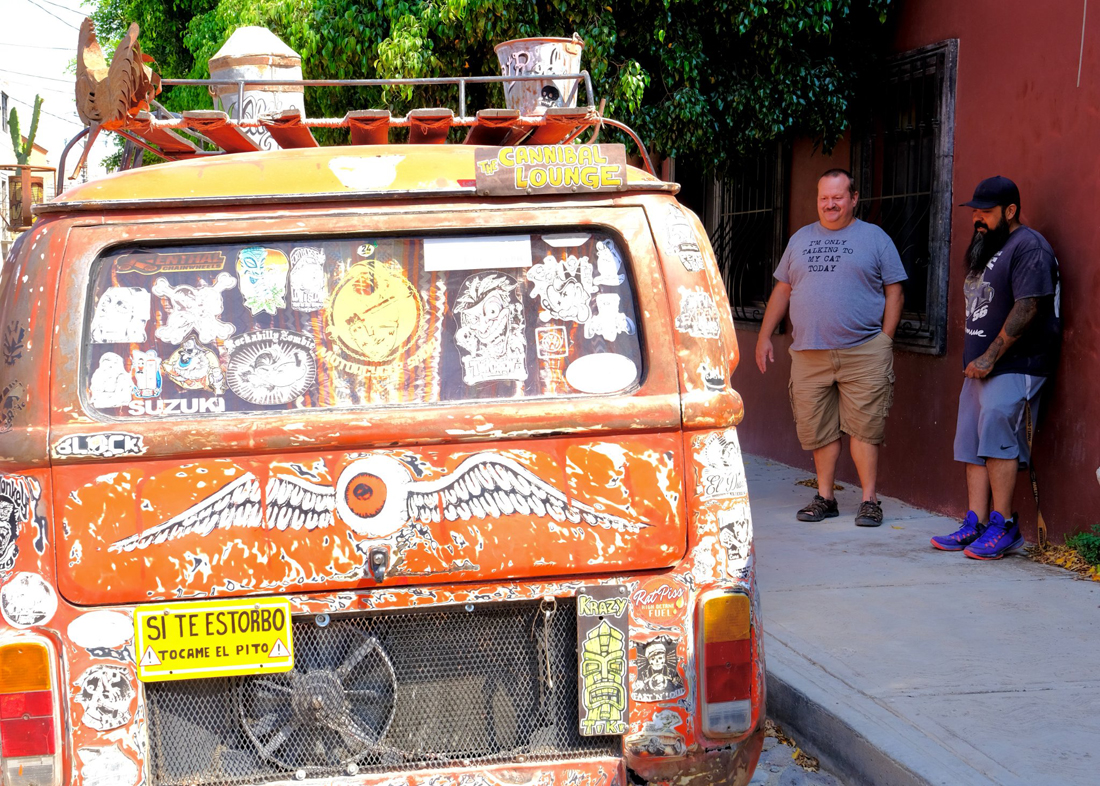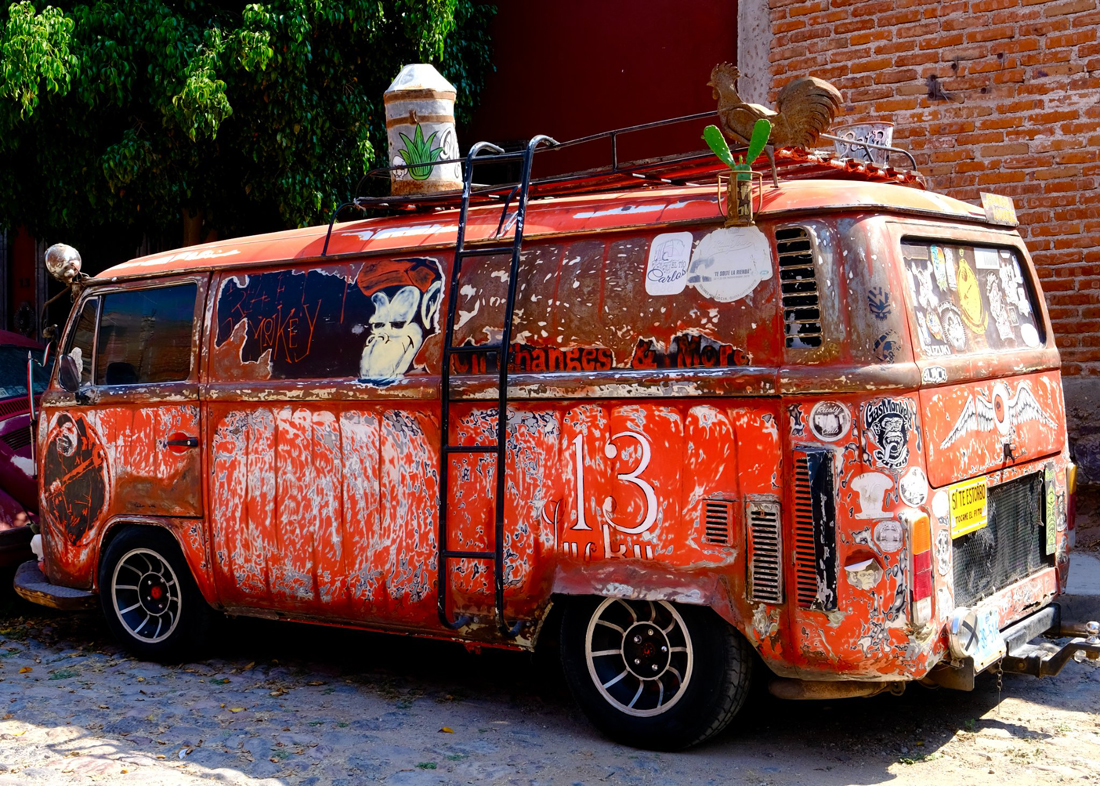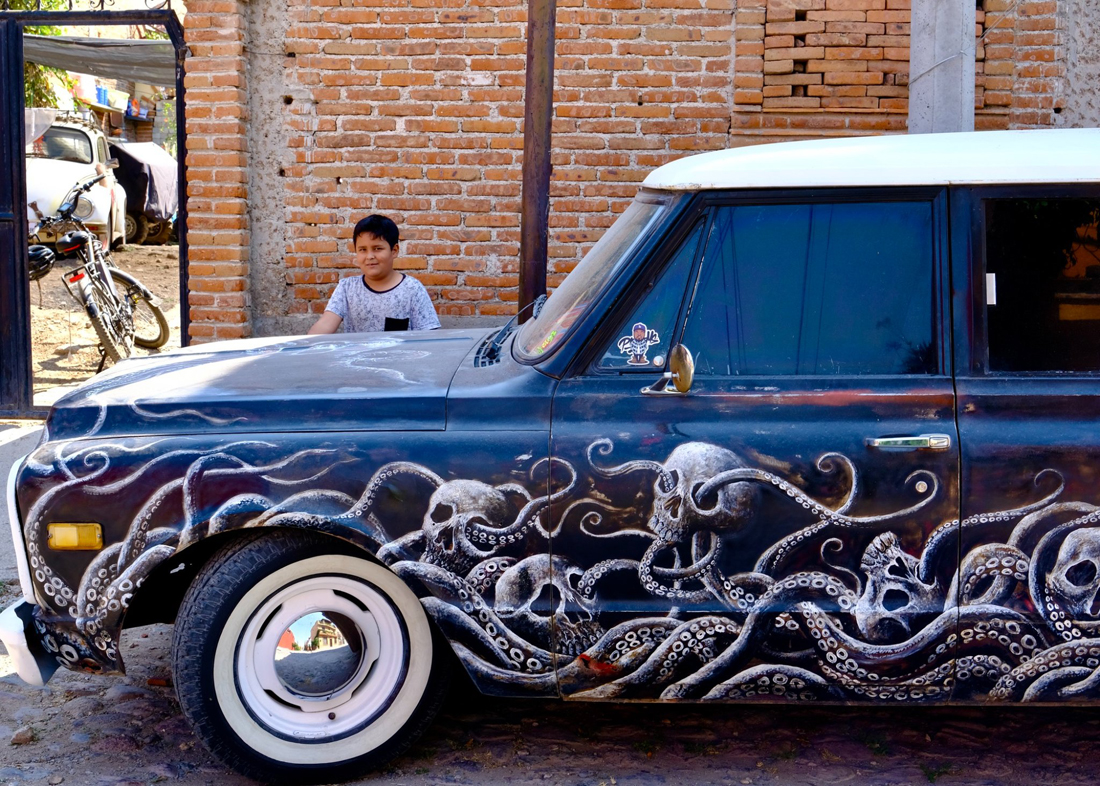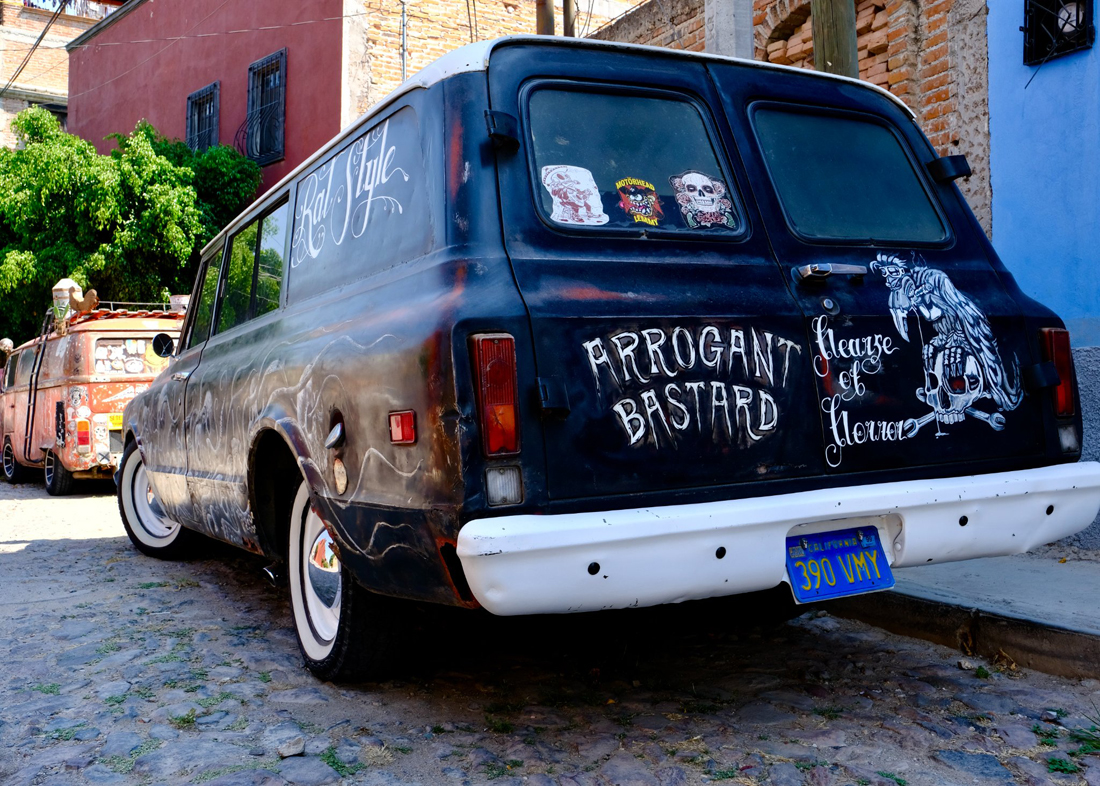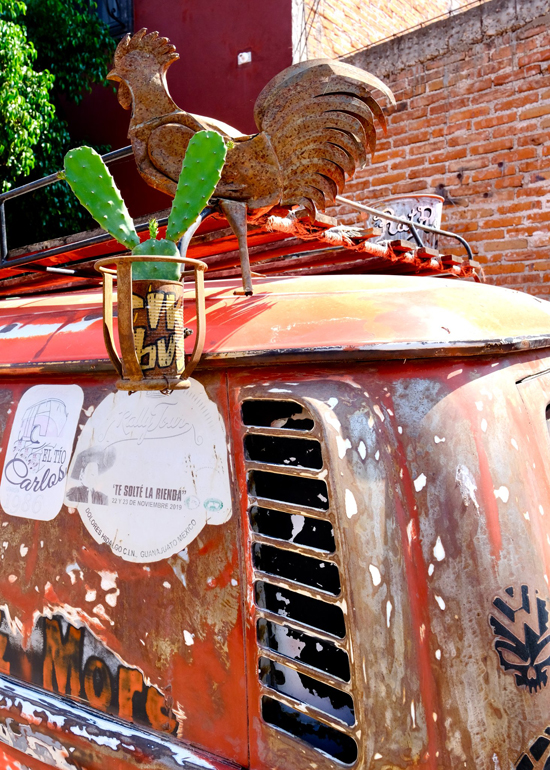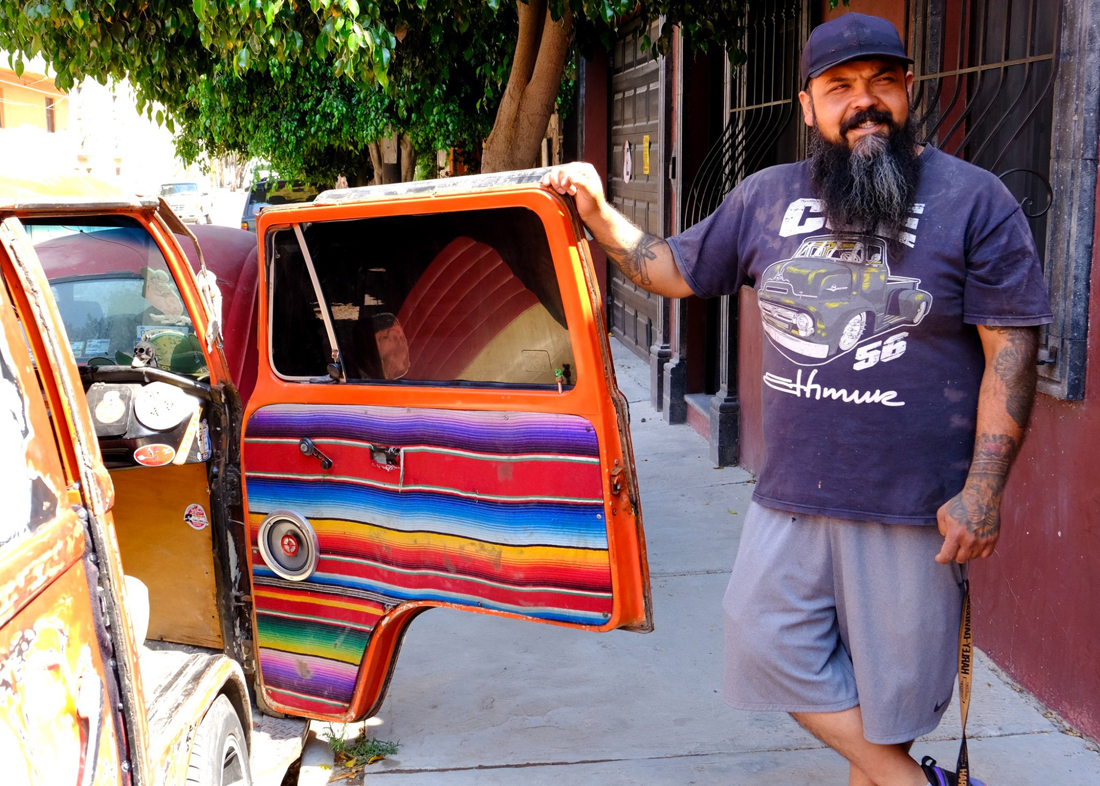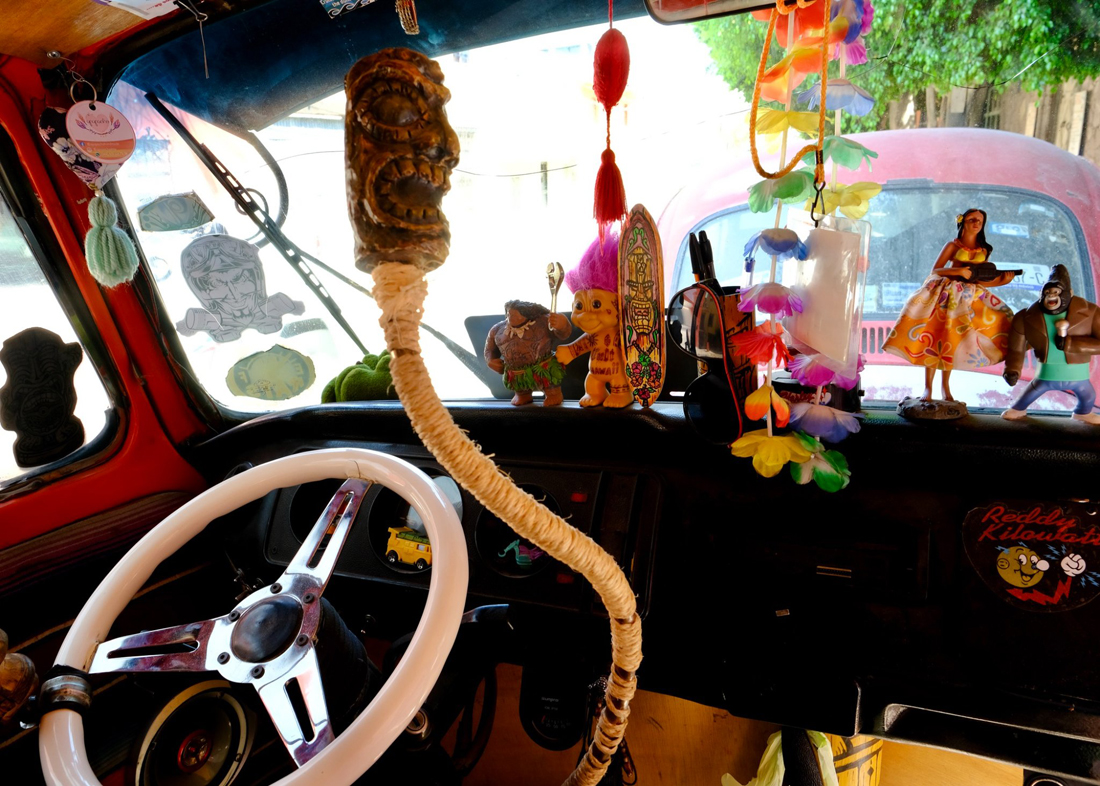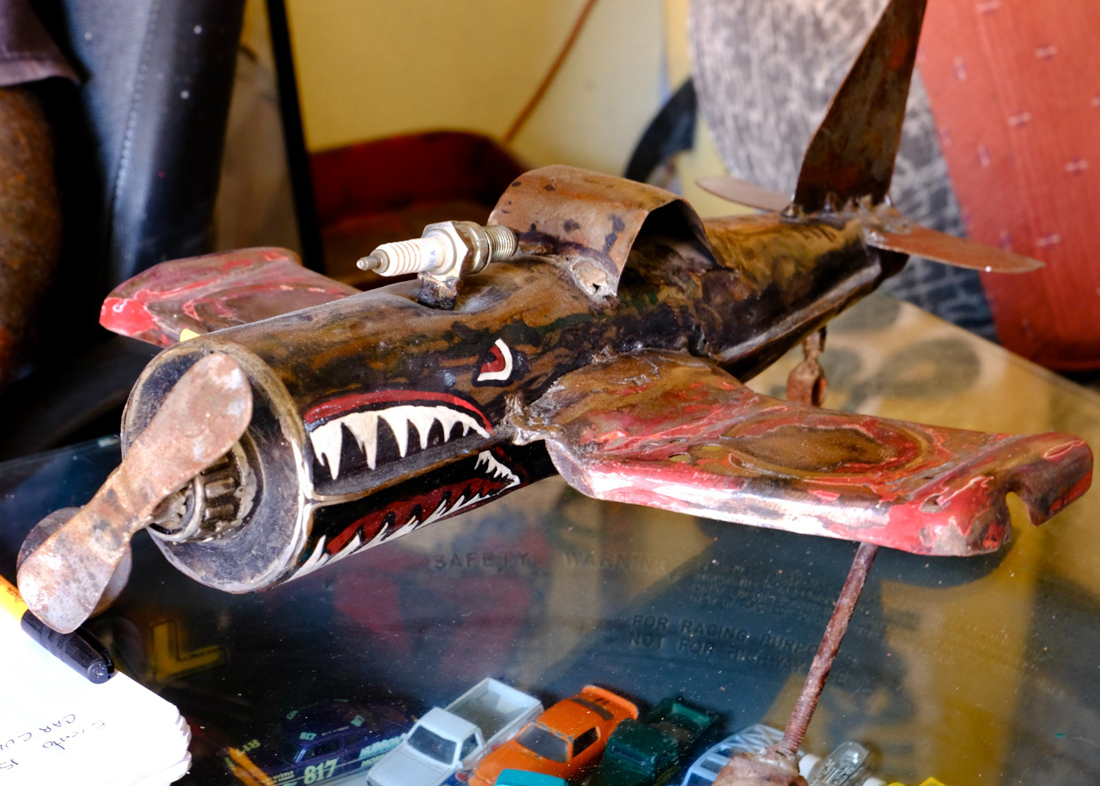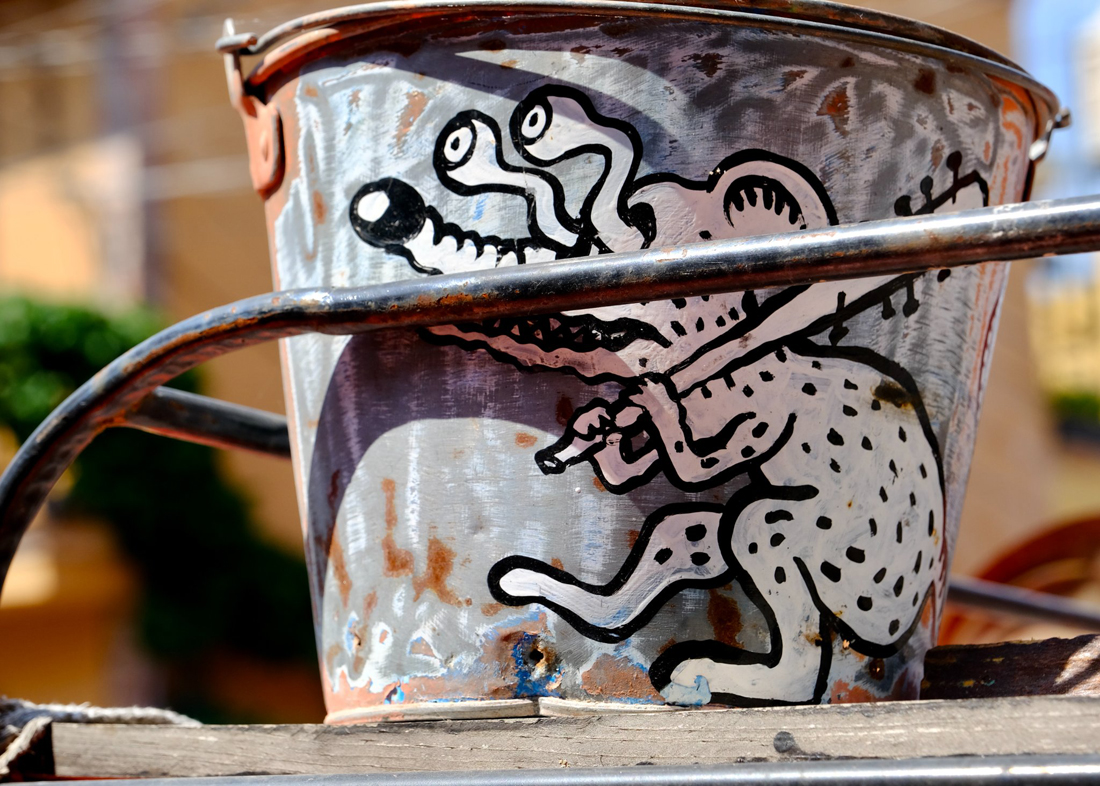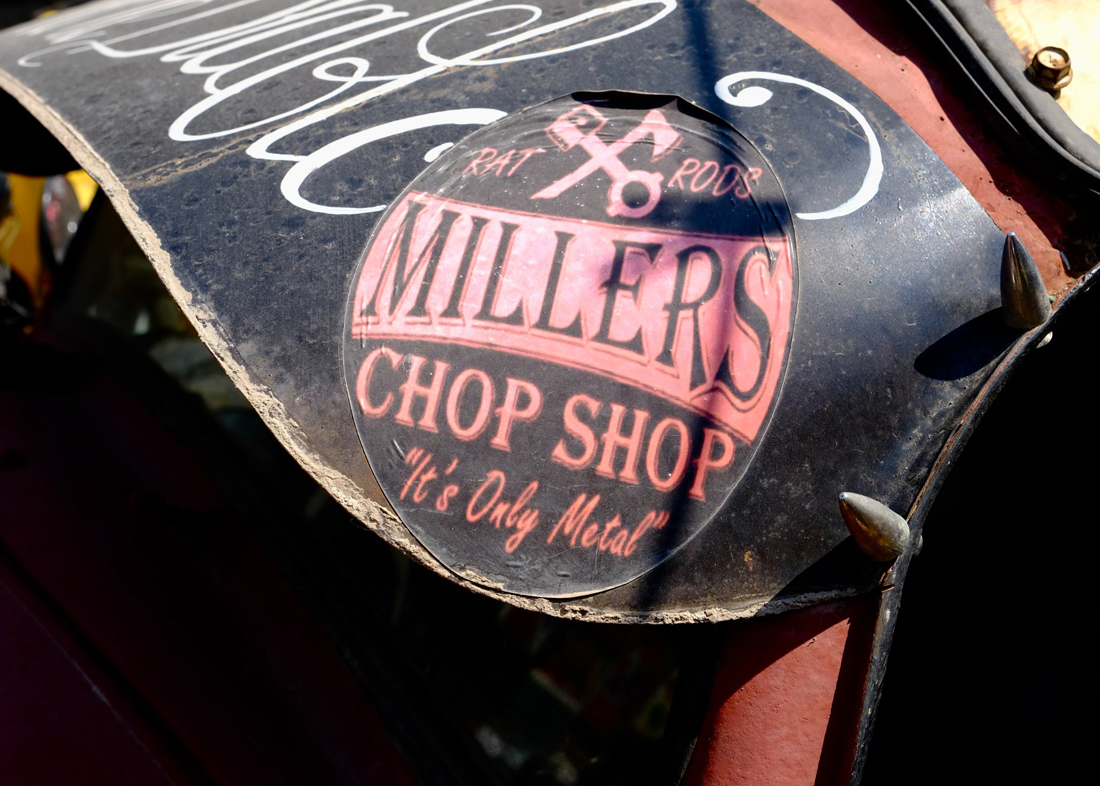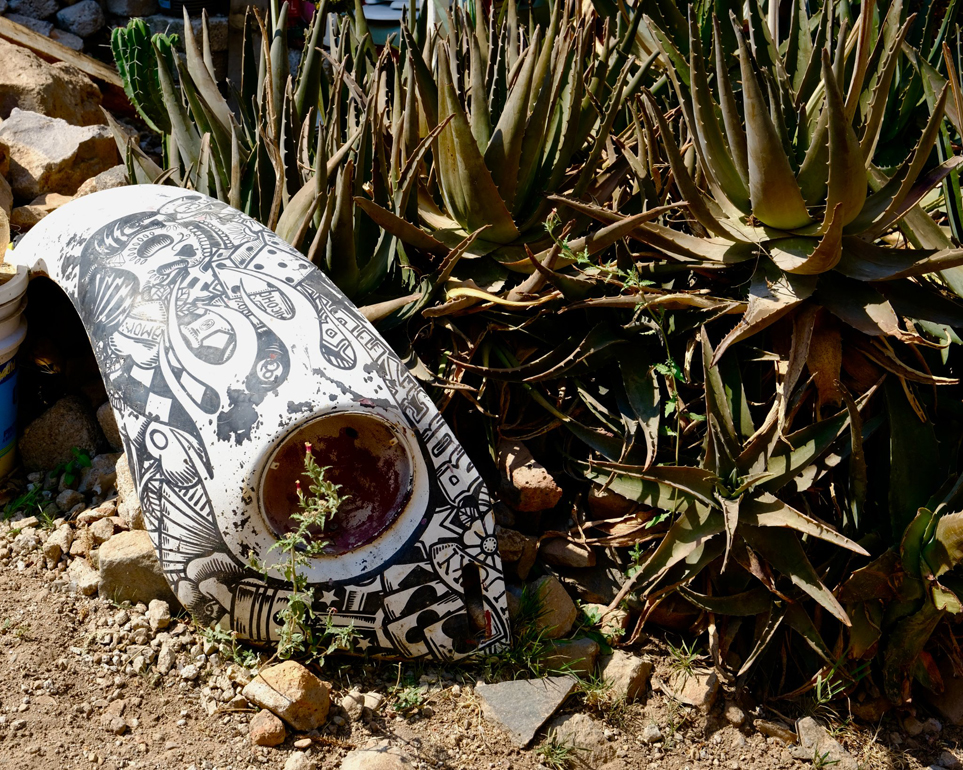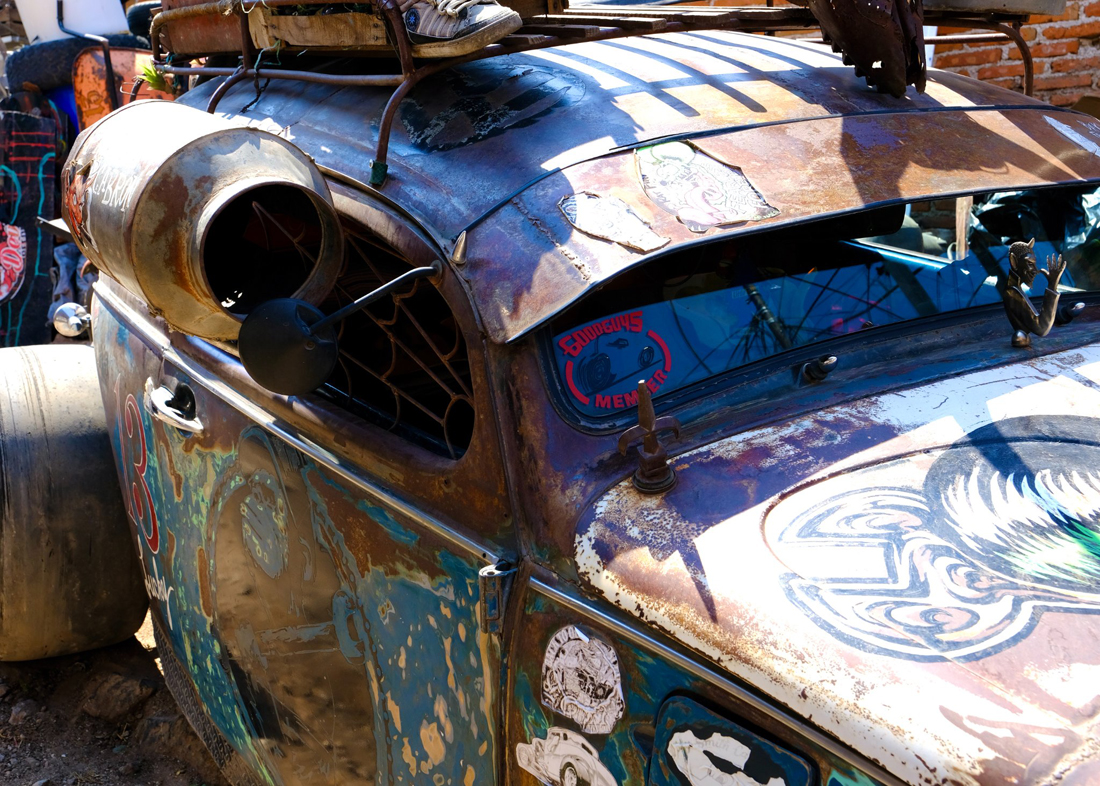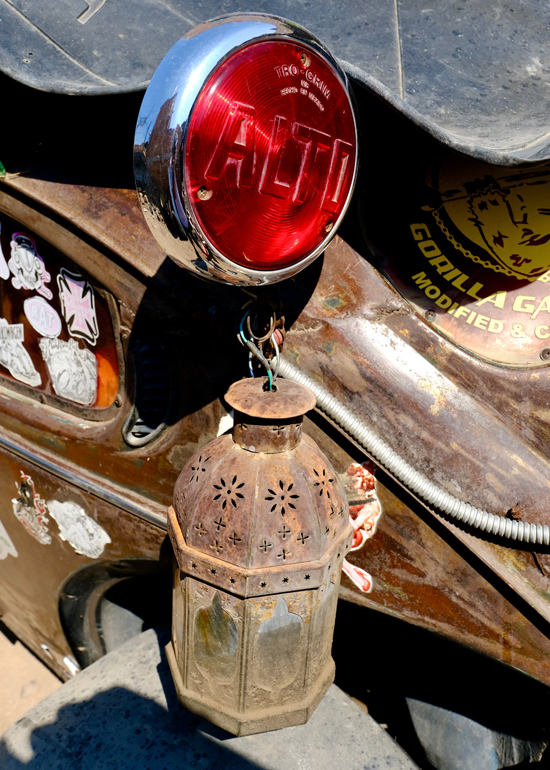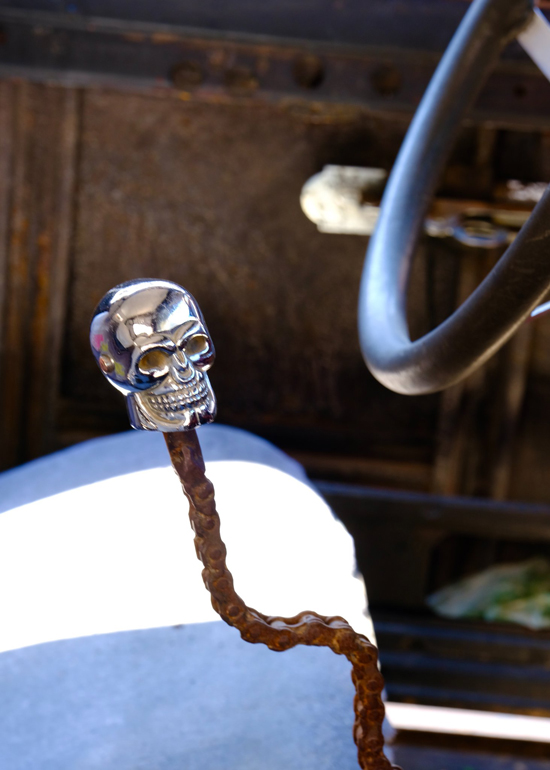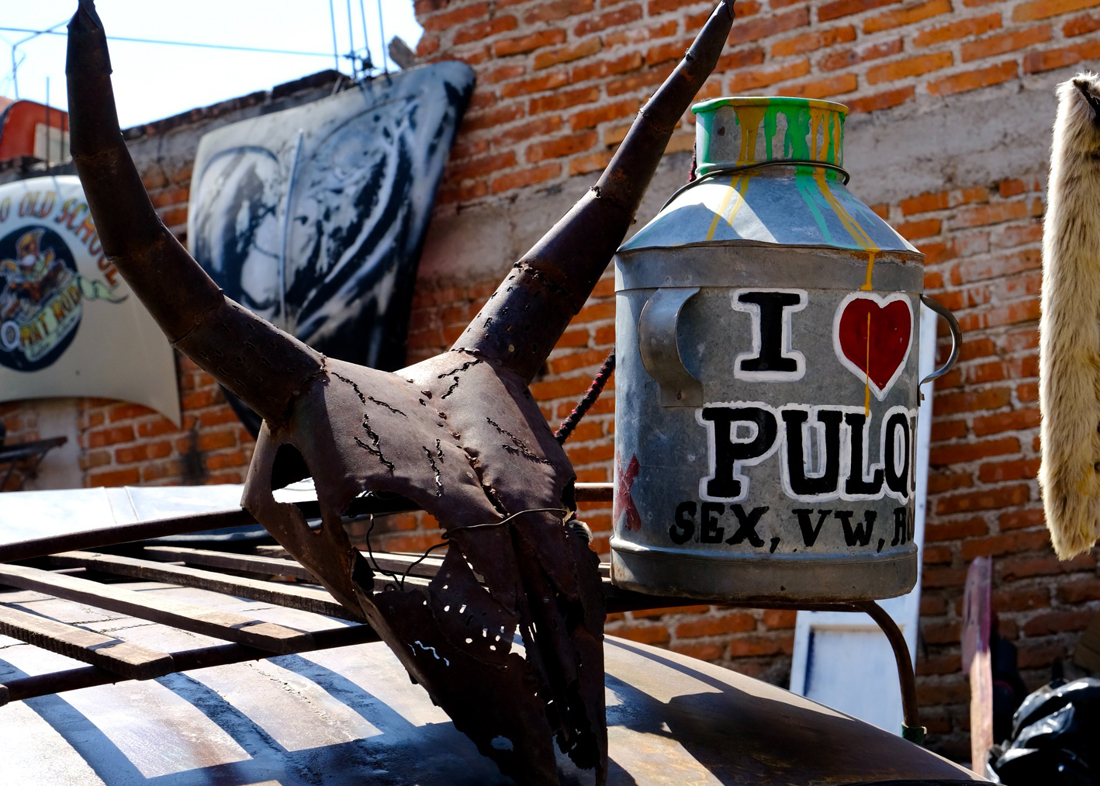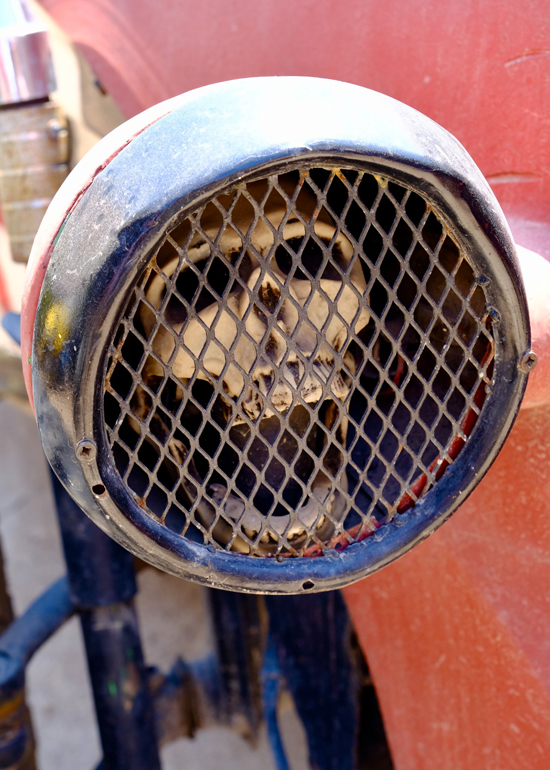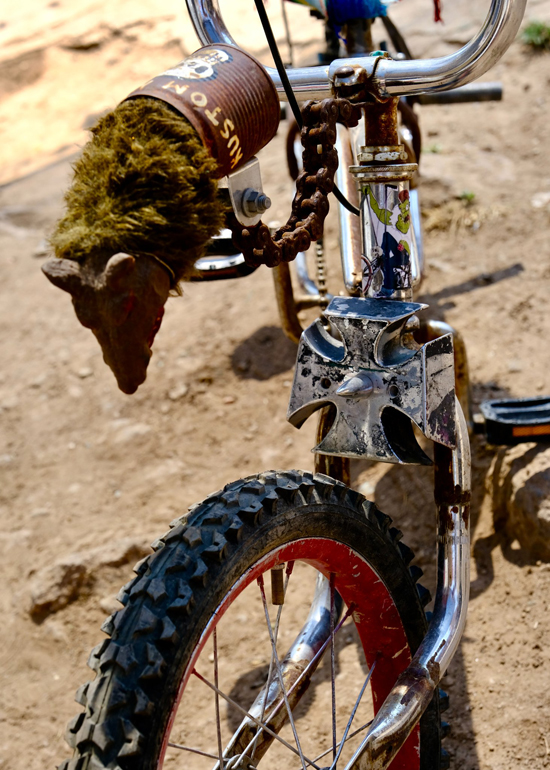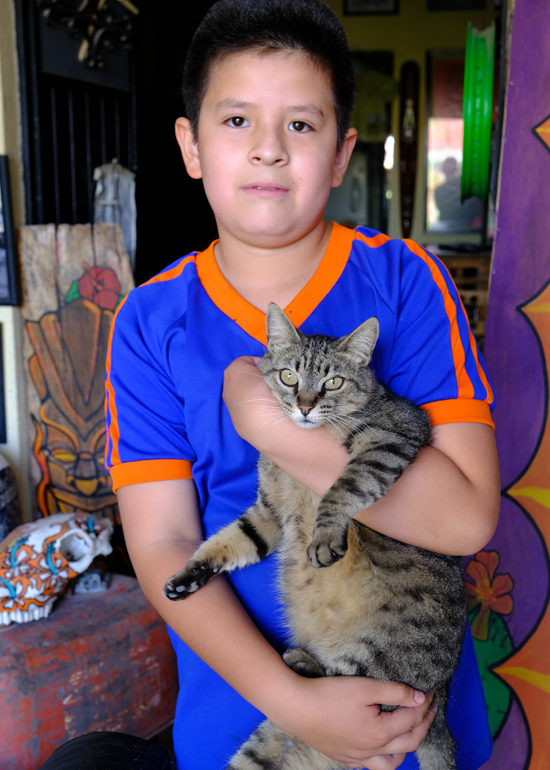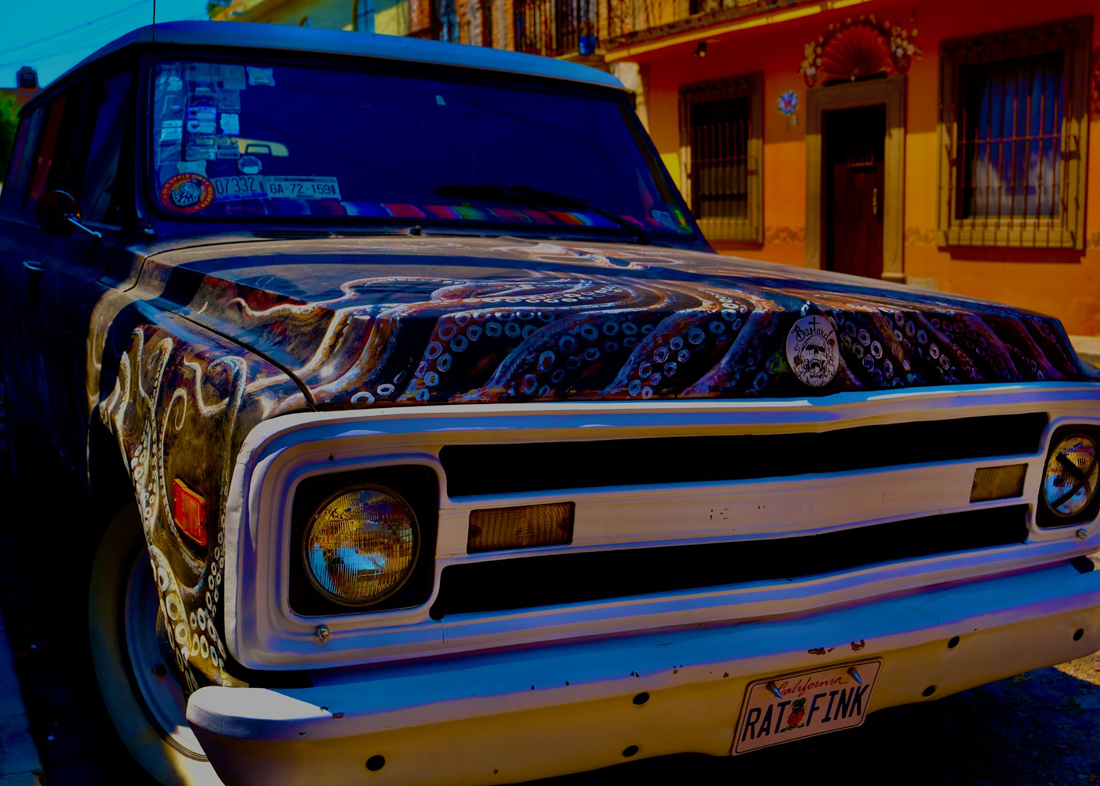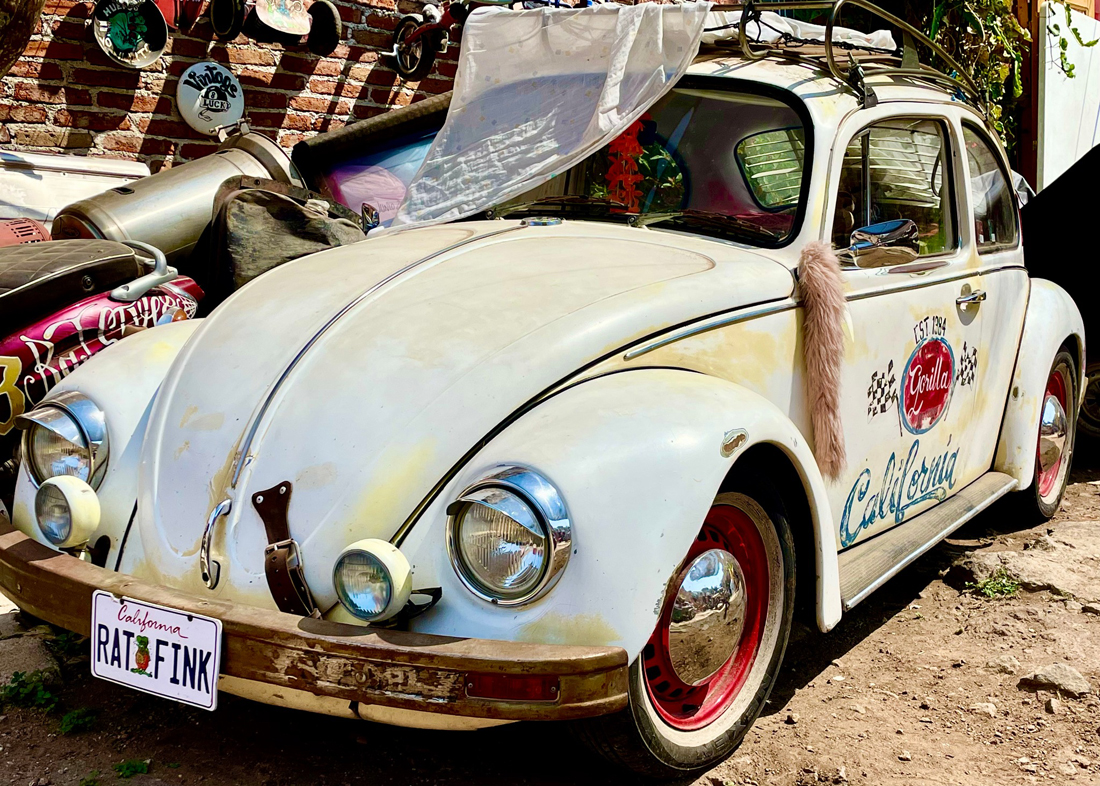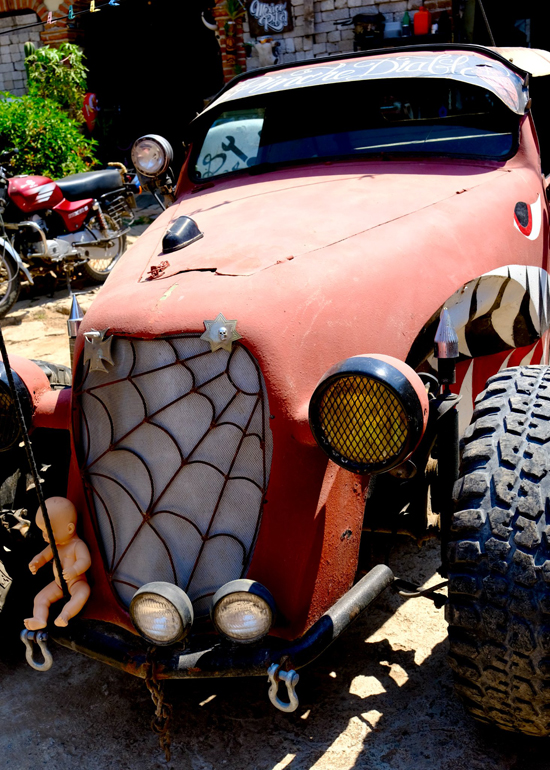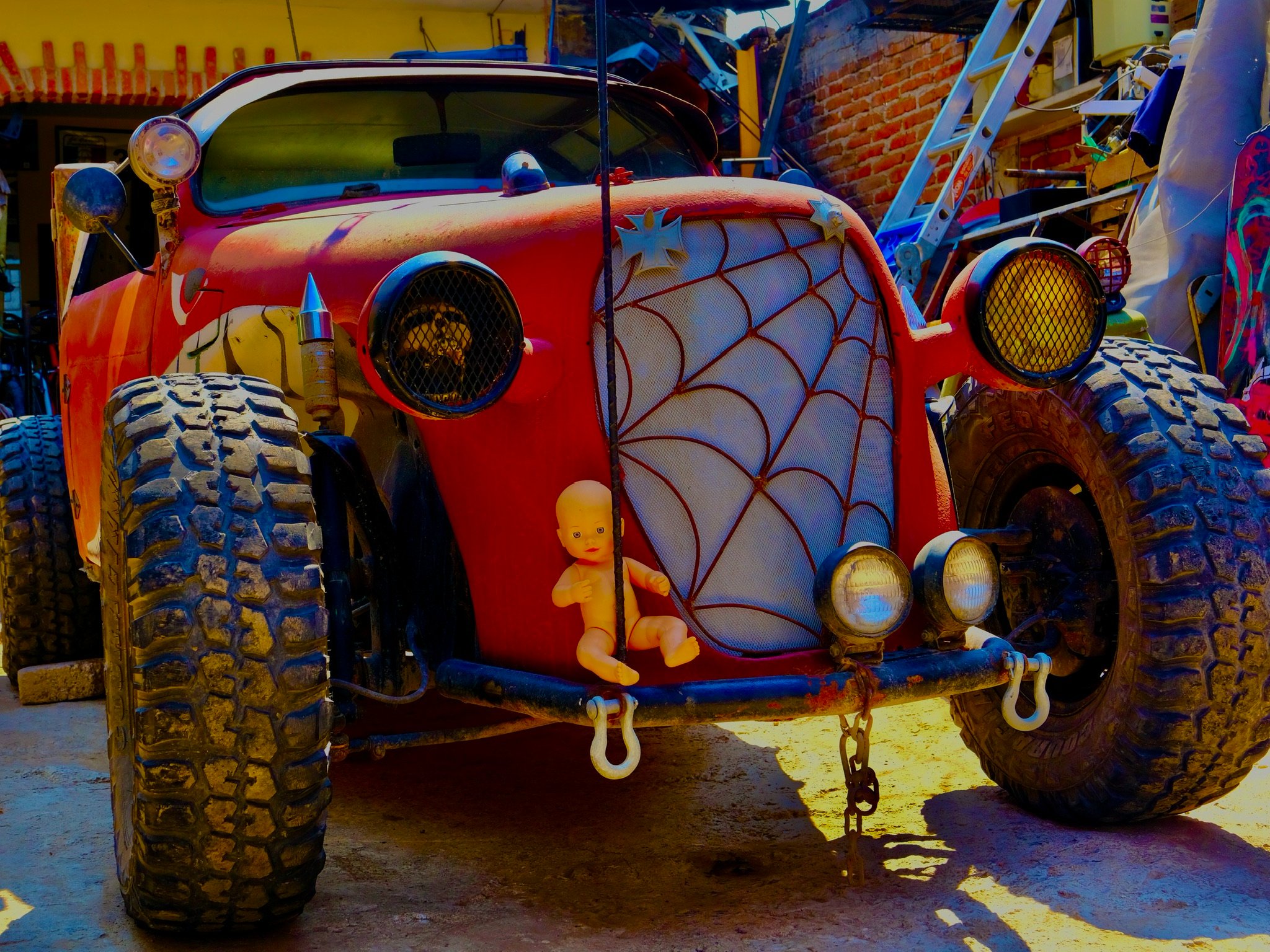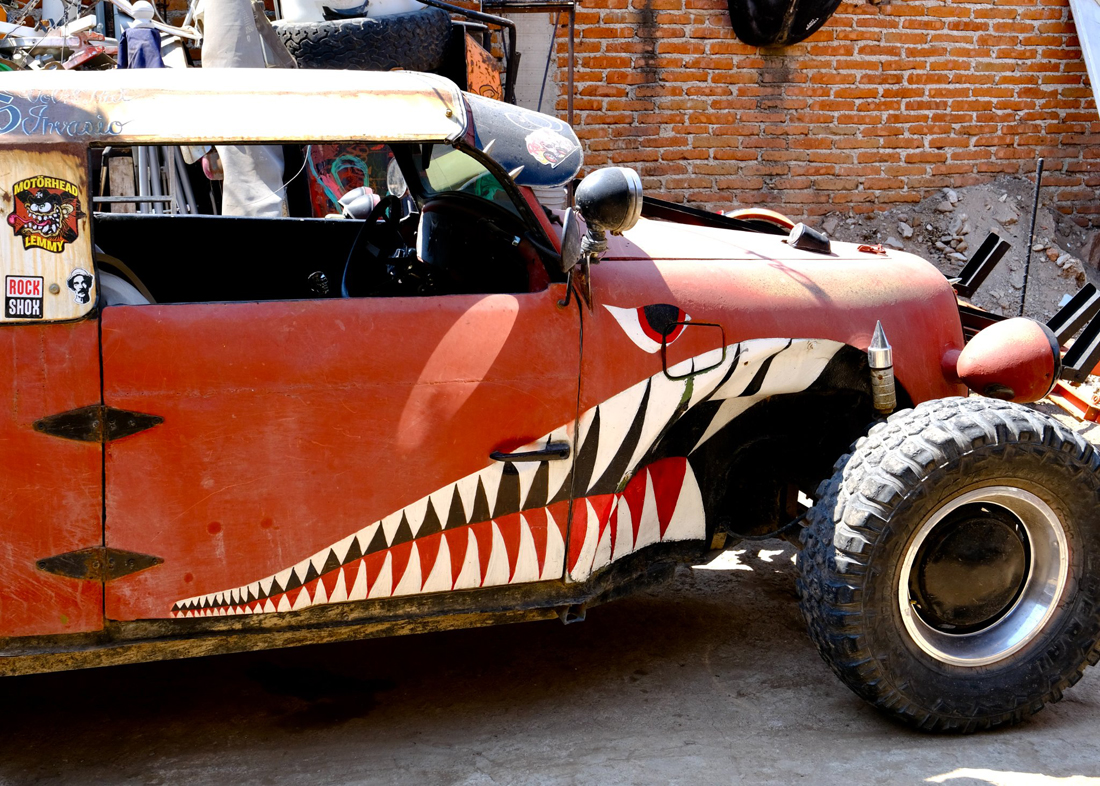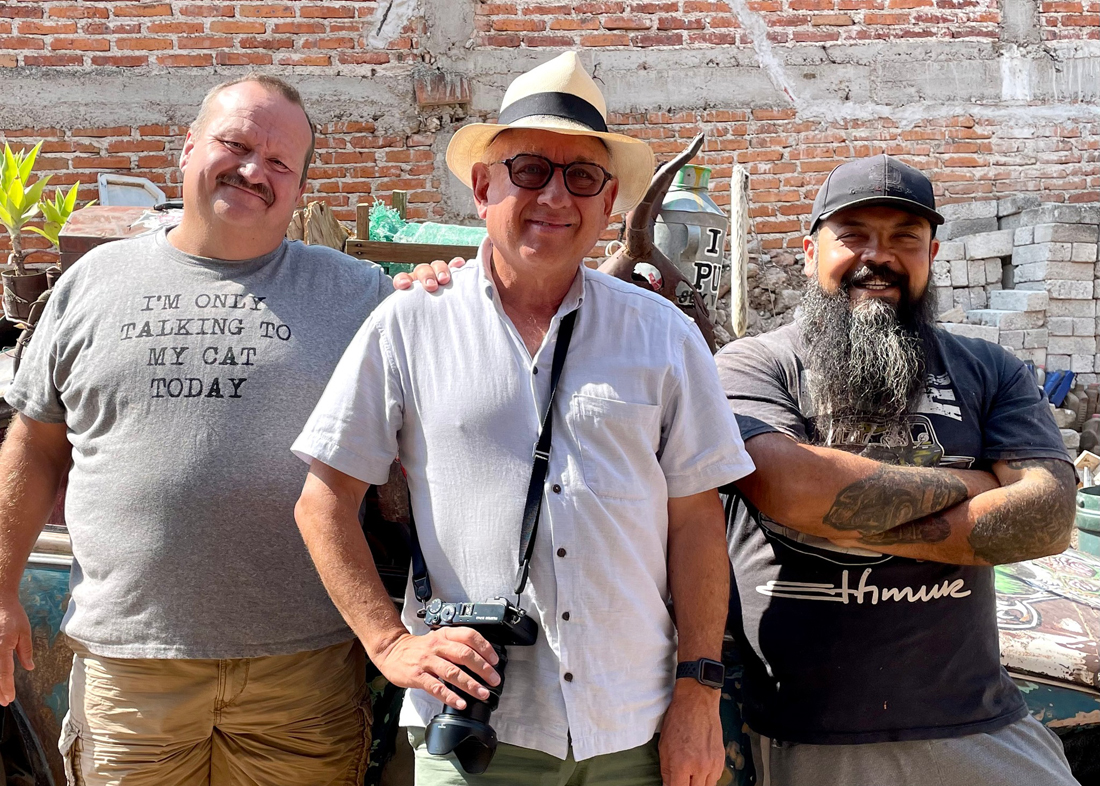 Waylon Hedegaard, Paynal Ward, Romeo Nephtaly Cervantes
**************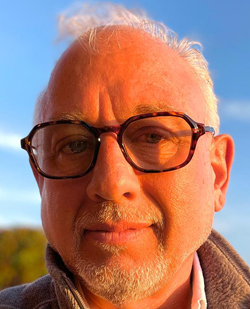 Paynal Ward, a retired photographer is 64 years old. He grew up on the beaches of So Cal. He came to SMA July 2021 and plans to stay.
**************
*****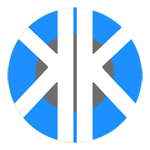 Visit SMA's Social Network