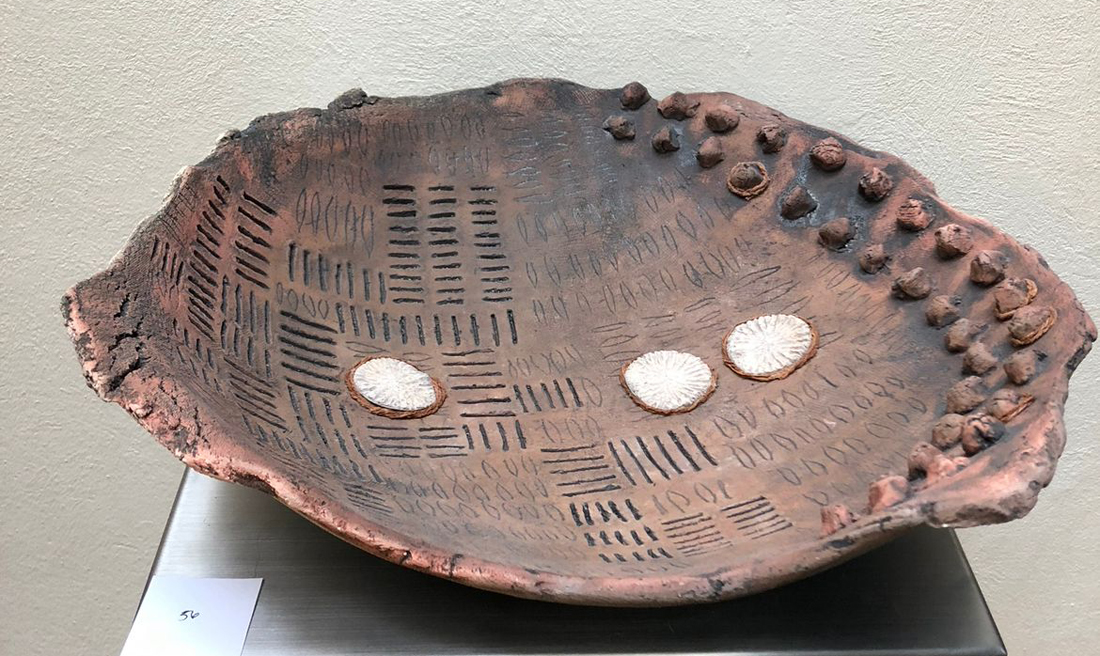 by Adelia Sayeg
740 LUNAS / 740 MOONS

Seven hundred and forty new moons traveled,
seven hundred and forty crops.
I have traveled waxing and waning moons,
waxed and waned with them.
I have shone alongside the full moons,
Had coffee with Persephone in Hades.
My soul knows.
I walk step by step with the moon,
on the path to memory and my original self.
Life is a dance of earth and water,
a dream made of love
My soul knows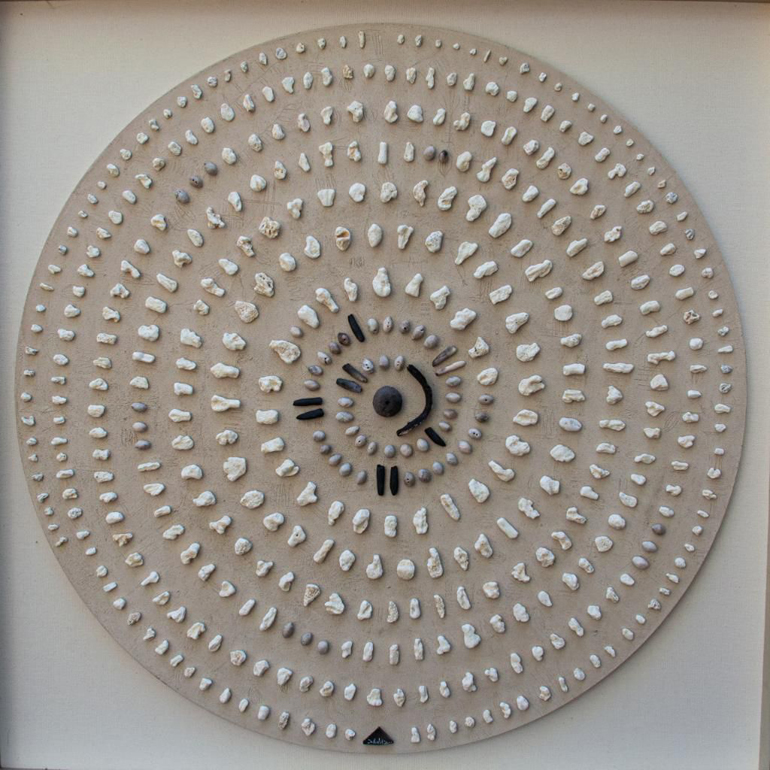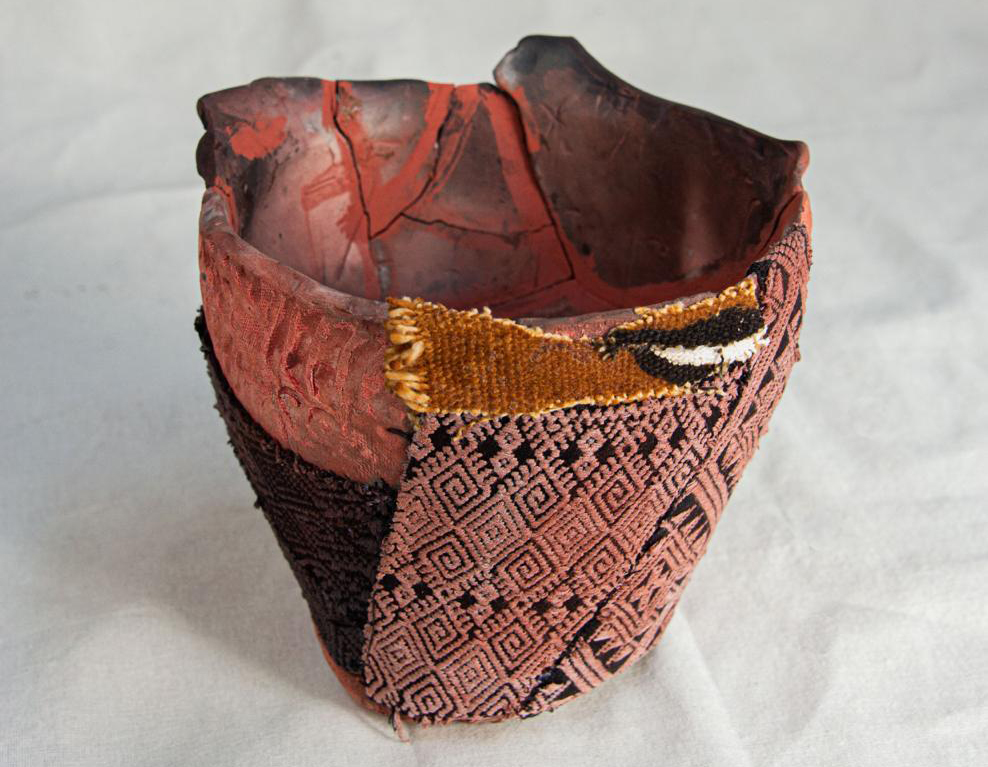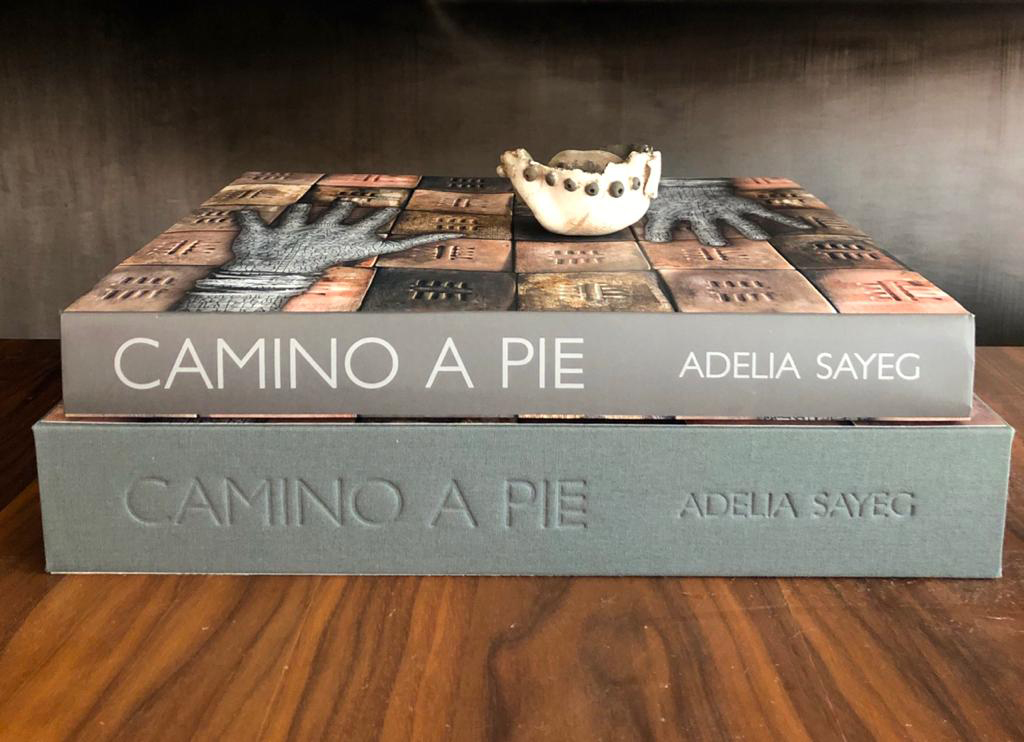 My book, Camino a pie (step by step), is the compilation of my work -pigments, textures, organic materials. It also encompasses the world I immerse myself in every day: dreams, rituals, imagination, philosophy of life. It is the sum of the 740 moons that I needed to travel to glimpse the greatness that inhabits us and that governs the sacred world on which we walk.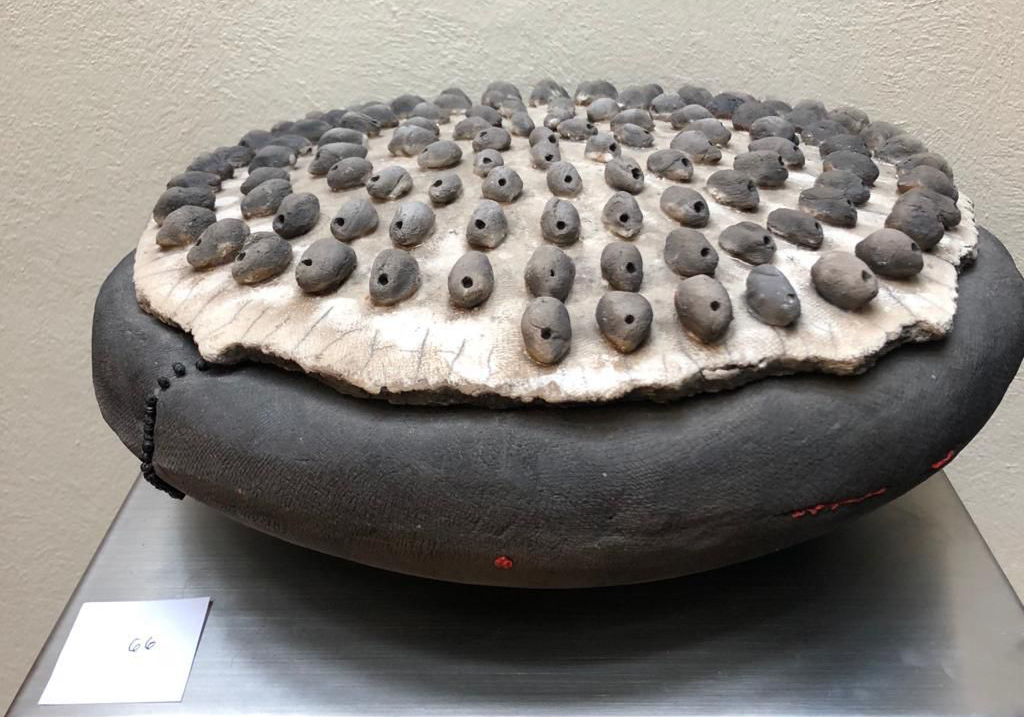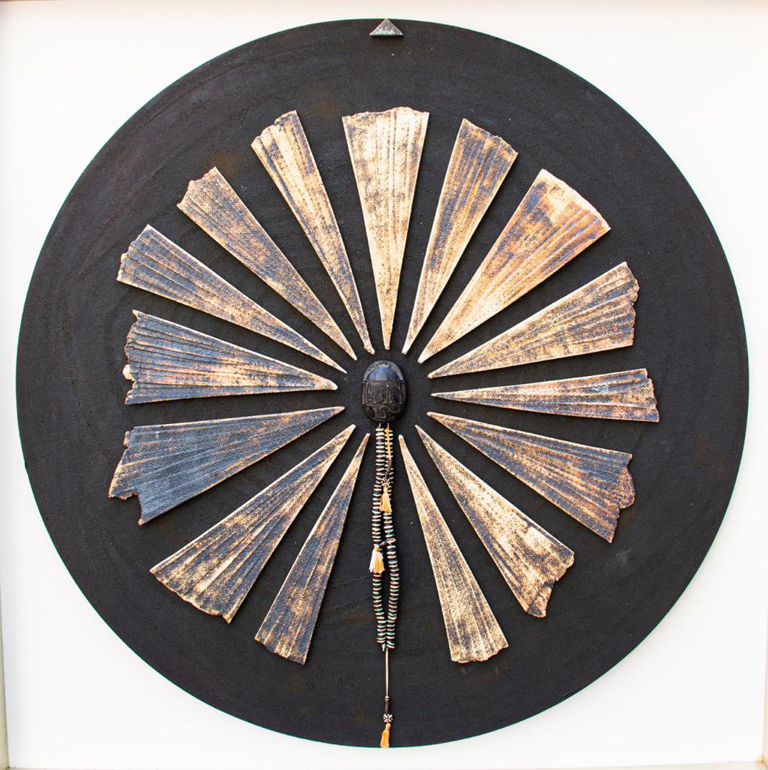 Wherever I go, seemingly insignificant things come my way. They are traces and remains of the great work of Nature: pieces of wood, stones, mud, sand and earth. There are within my reach seeds, bones, shells. I also collect (un)made from the great task of man: wool, metals, henequen, silk or fiber. I know that these fragments that I treasure will have a new destiny as soon as they enter my study. I like to feel them, smell them and feel them; dream up a new meaning for each of them. At some point they will appear mixed and entangled in my work.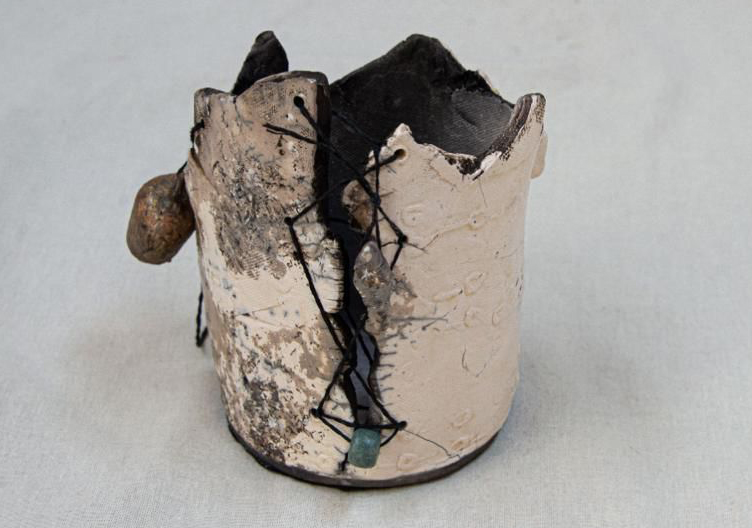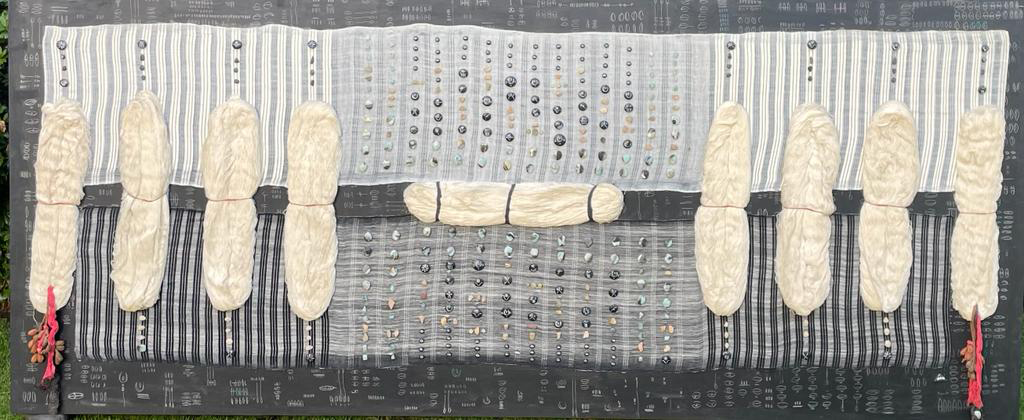 My fingers are impregnated with paint and I begin to play on the piece. I just let myself go. Without censorship I express what worries me, what inspires me, what I have inside. I paint, mold, transform, burn. And what I put together, I will be able to mix it with the layers of paint and mud. They are at the same time color and textures that, in a playful and expansive way, allow me to jump the limits of my imagination. I use these materials to represent the process of life, death and regeneration, in the same way that I use fire to modify its hue or shape. It is from an impulse, from a force of reconstruction that is imposed on me, that a metaphor of what they have been and where they have come from arises. I want to create works that breathe and expand. Mystical images, with their own soul. Each piece will have its own meaning and its own reason for being.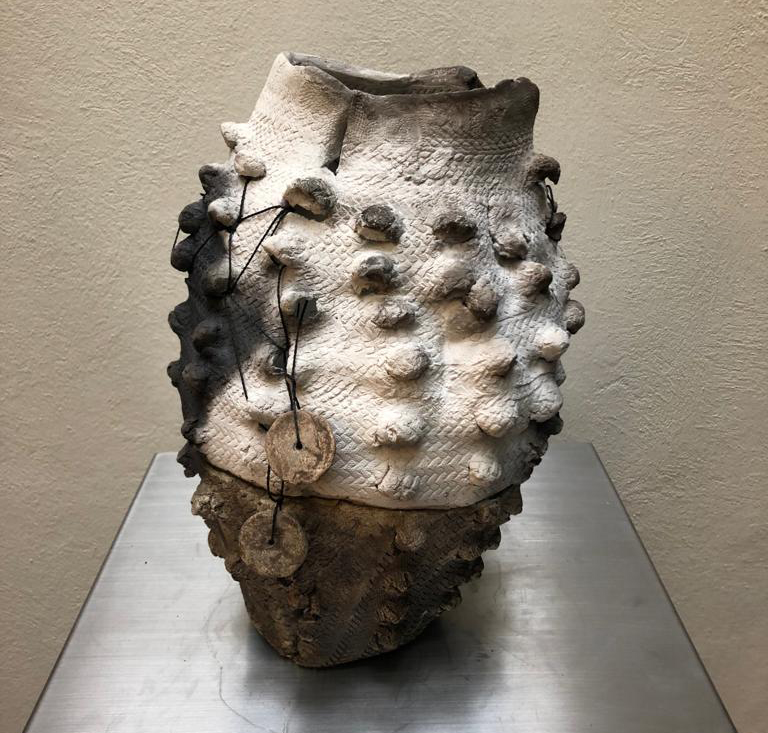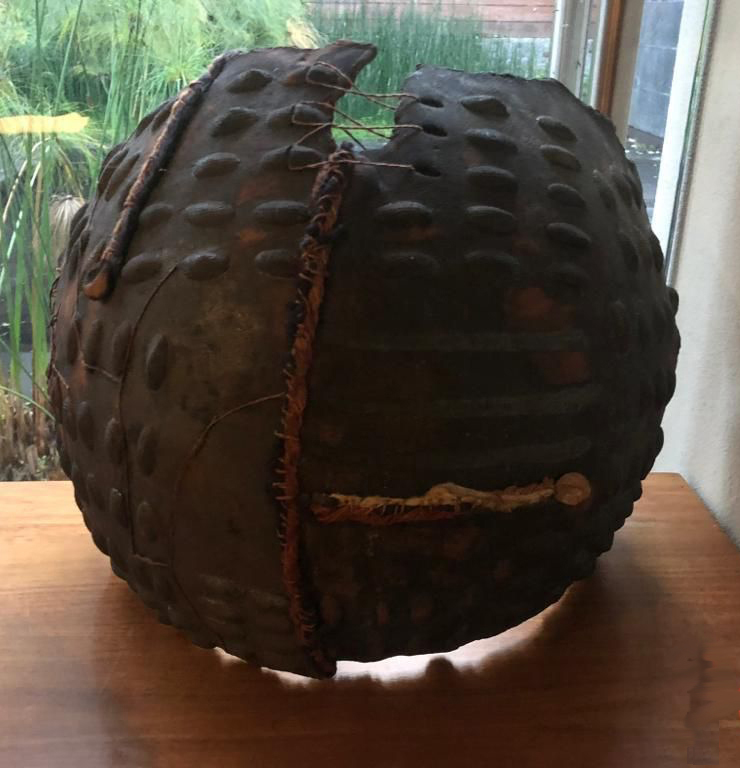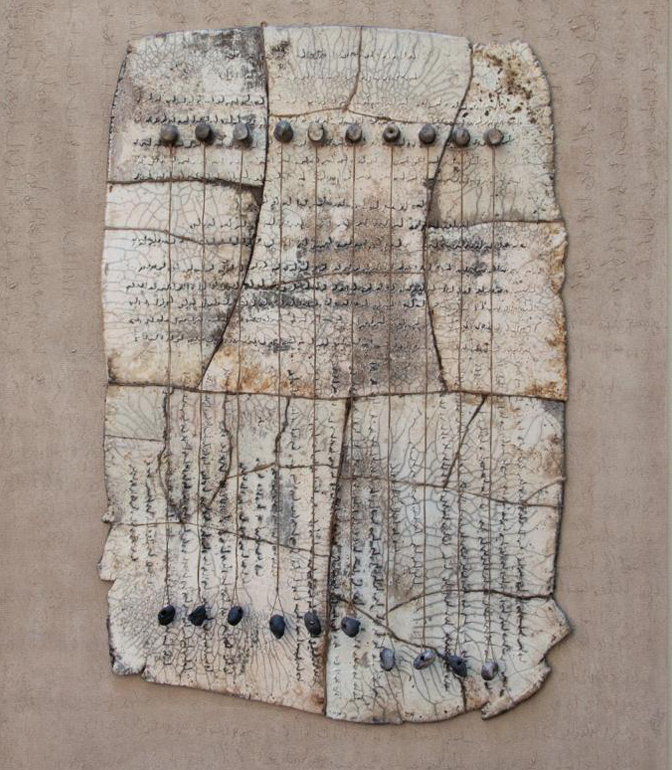 I learned from our indigenous ancestors: they considered our planet a living being and, at the same time, a giver of life. By recovering their legacy, I hope to strengthen our identity, return to my cultural and spiritual roots, foster respect and a close bond with the Earth. With my work I invite you to dignify it, preserve it, value it. I am part of those who seek to rescue that spiritual heritage of our ancestors.