On International Women's Day, Tuesday, March 8, Ser Mujer honored the women and girls who have disappeared, in the last year, in Mexico, particularly in the State of Guanajuato. We commemorated their lives by putting each of the names of the disappeared on its own red dress.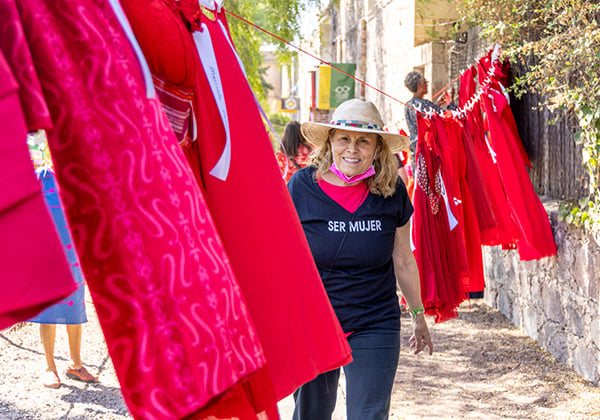 Jody Nolan, translator
***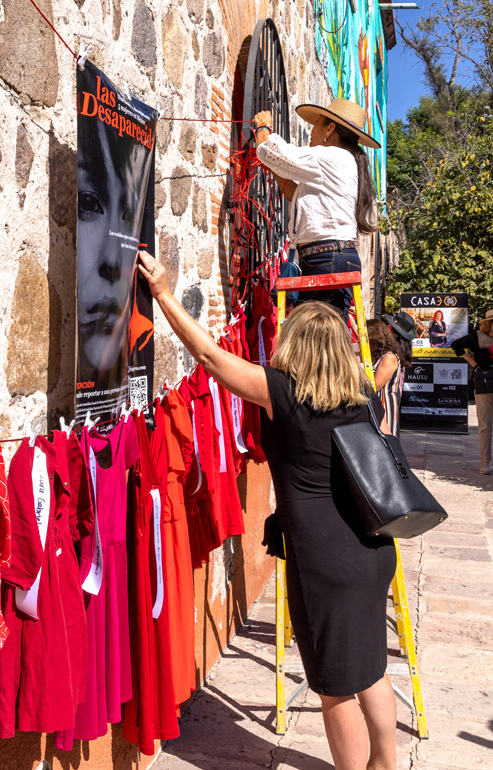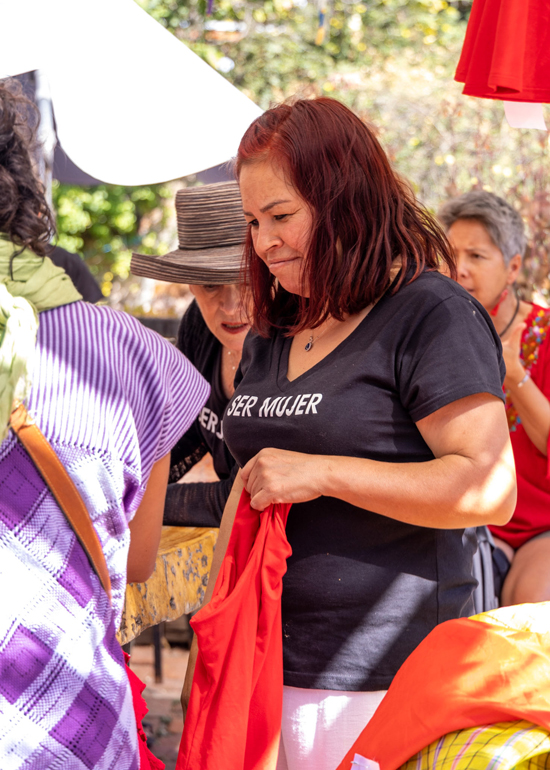 Vicky Short, Maribel Fajardo, Rebecca Eichler
***
In May 2010, the first Red Dress event was held in Canada to honor and commemorate murdered or missing First Nations women in Canada and the United States. Unfortunately, the disappearances of women are not limited to one country. Increasingly, disappearances are affecting women throughout the world.
In Mexico the women, especially those under 20 years old, disappear in increasingly alarming numbers. Currently, an estimated five to ten women disappear every day. In 2021, 3,099 women were registered as missing throughout the country. While some of these women are found alive, most families remain without news of their fate for a long time.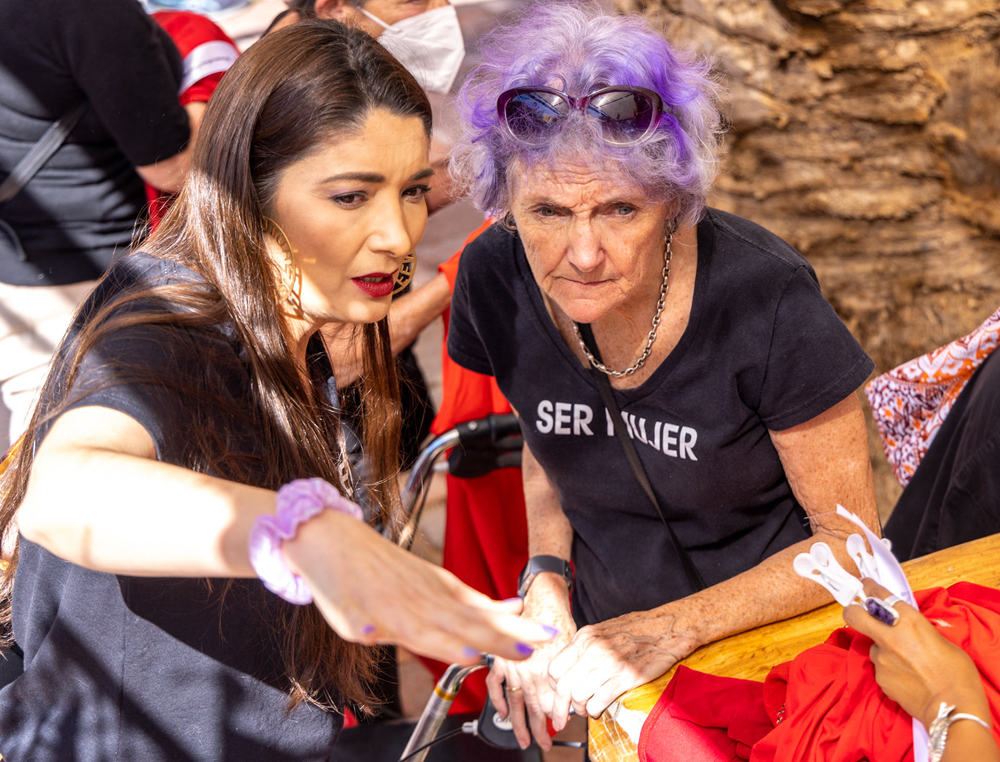 Sandy Delgado, psychologist and Trish Snyder, one of the Ser Mujer founders
***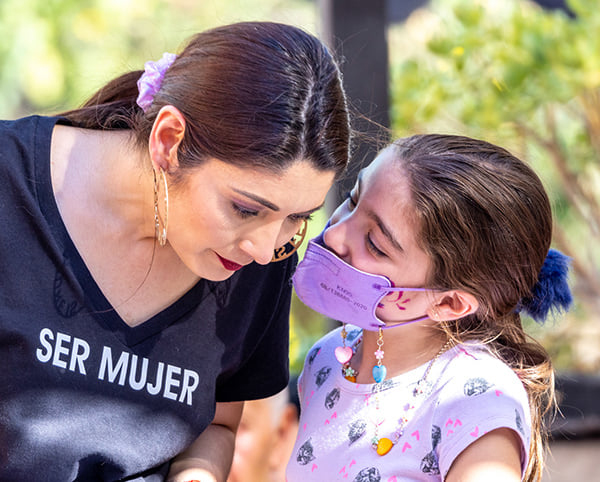 Sandy Delgado and her daughter Vive
***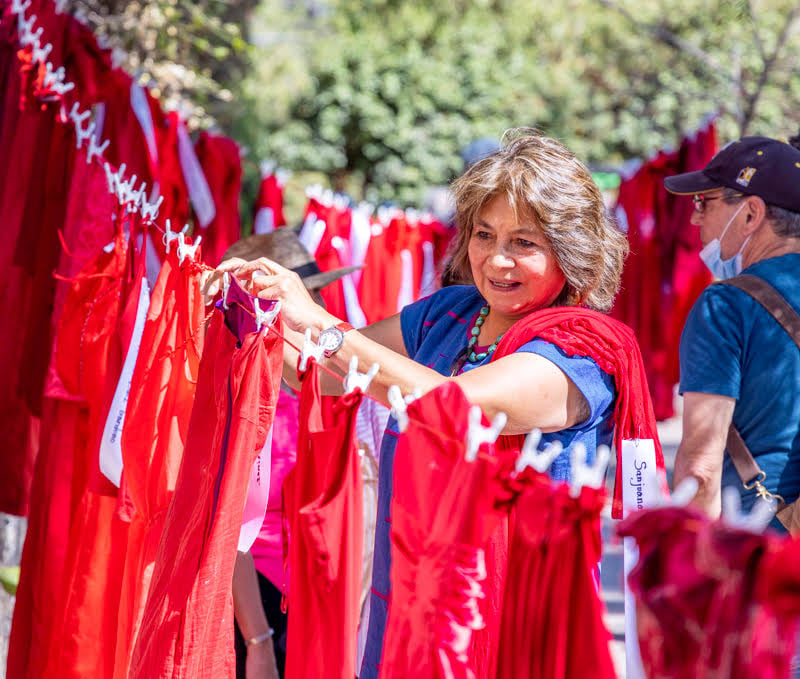 Maricela Daniels, attorney
***
It is in this context, that Ser Mujer displayed these red dresses read out each of the names of the women who went missing in Guanajuato in 2021.
Additionally, Ser Mujer, wants to express our solidarity with the pain of all the families who live with the suffering resulting from the disappearance of these women. We cannot forget each of them is a daughter, mother or sister of someone who hopes to see them again.
A disappearance has profound effects on those left behind. It inflicts intense and continuous pain, which does not stop until the missing person is found or the whereabouts of their remains are known. In fact, families who miss a loved one are relentless in their faith that they will one day return. Unless they are certain of that person's fate, their lives are defined by an ambiguous limbo, between hope and grief. There is no resolution or closure that allows a person to move on. Only when the family finds answers, even in the form of remains, can they accept their loss and continue their lives.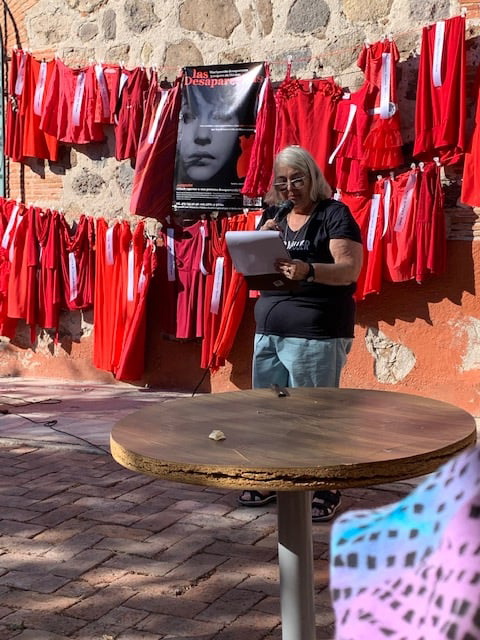 Diane Daley
***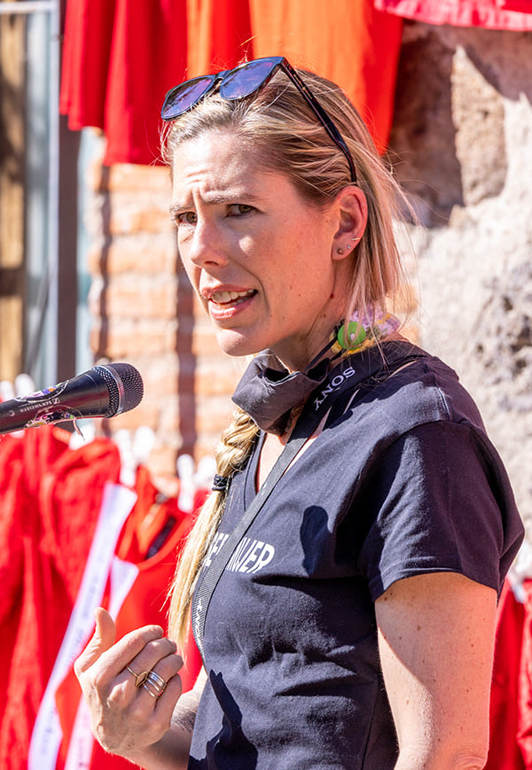 Kate Van Doren, artist, art therapist. Currently has a red dress installation at Van Doren Gallery, Fabrica Aurora
***

Scarlett Rizvi and her daughter Alaina, student at Victoria Robbins School.
Under the guidance of her teacher Emma Guerra, she and other students produced a bilingual video aimed at prevention and awareness.
***
Because of the insufficient institutional response, several families of disappeared persons, mostly women, have organized and dedicated themselves to the search for their loved ones. Many have had to change their lifestyle, taking up two jobs, to gather the necessary resources to do so. The indifference that they sometimes encounter on the part of the authorities causes great pain and suffering. However, the active search and solidarity they find with other relatives of the disappeared encourages them to continue, to mobilize and formulate demands to the authorities and to share experiences with other associations, that continue to emerge. 
At Ser Mujer, we recognize this important leadership role that women have assumed in these processes. Their actions are gradually having an impact on government structures and on their efforts to trace the disappeared.
On Women's Day, and every day, we remember the right of women to lives free of violence and without restrictions to their freedom. We honor and remember the disappeared women and express our solidarity with their relatives and family.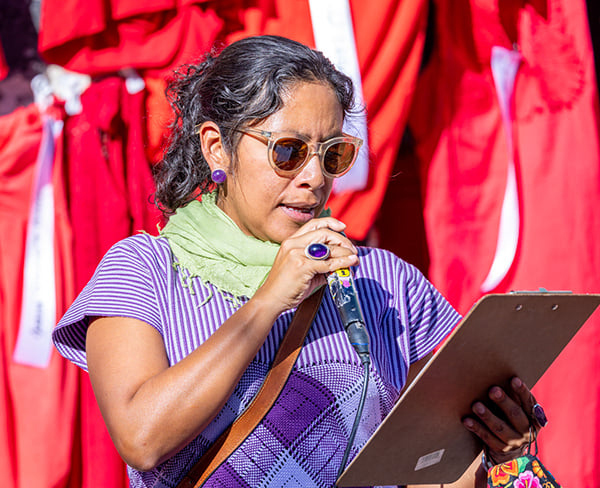 Ilithya Guevera, volunteer
***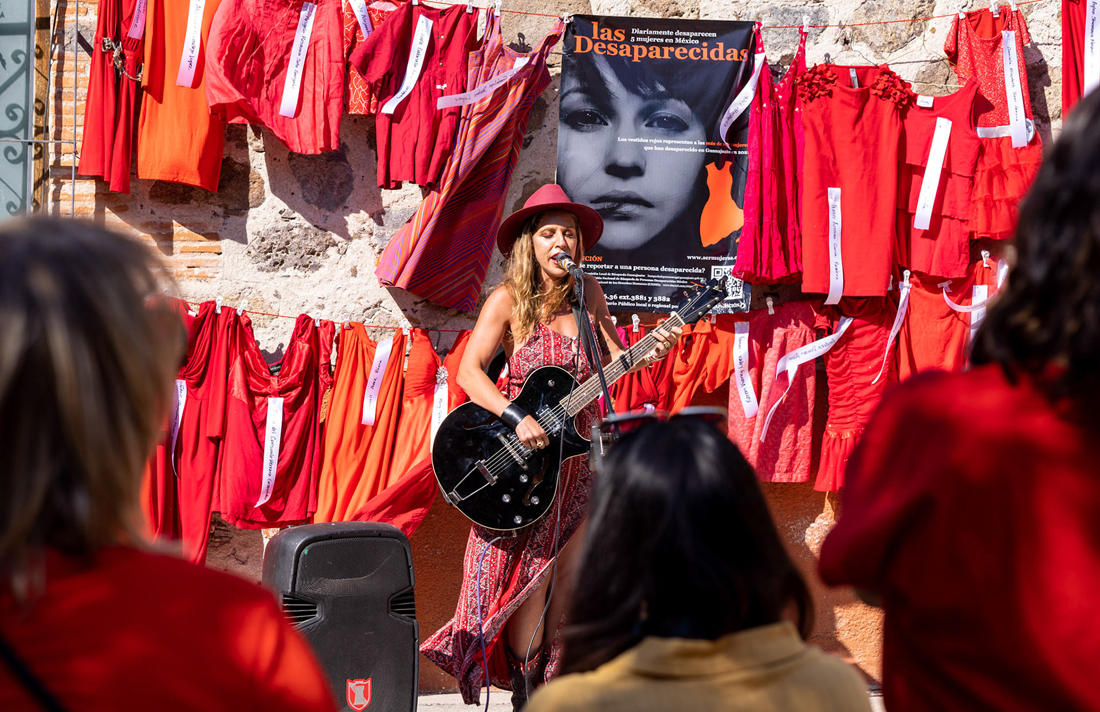 Liah Alonso, musician
***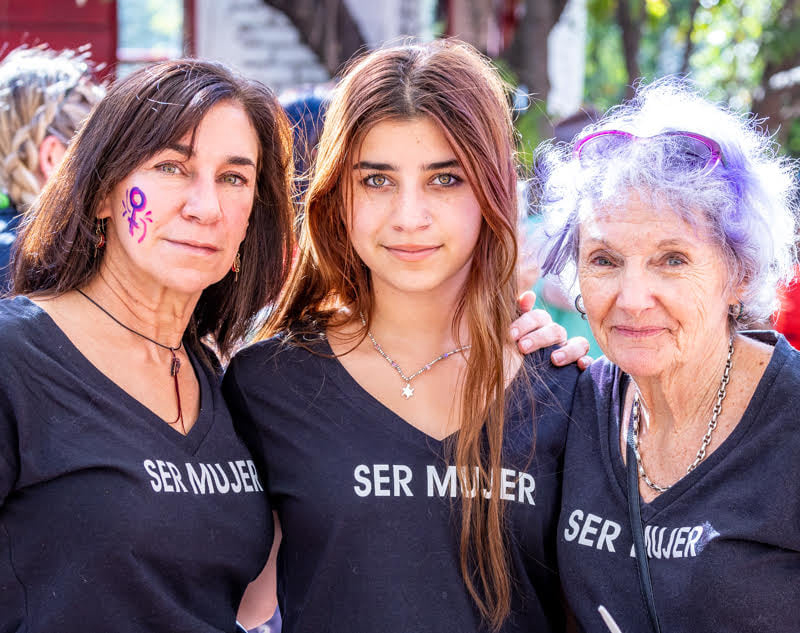 Scarlett Rizvi, Alaina Rizvi and Trish Snyder
***