*****
Catherine Shea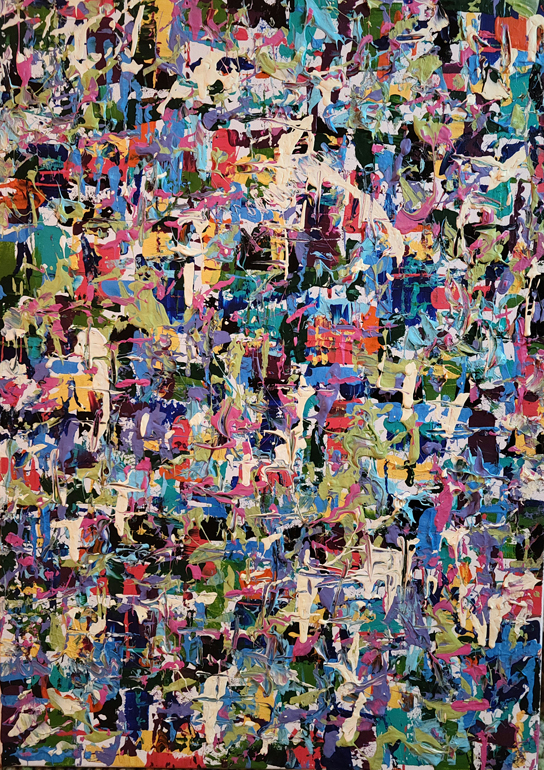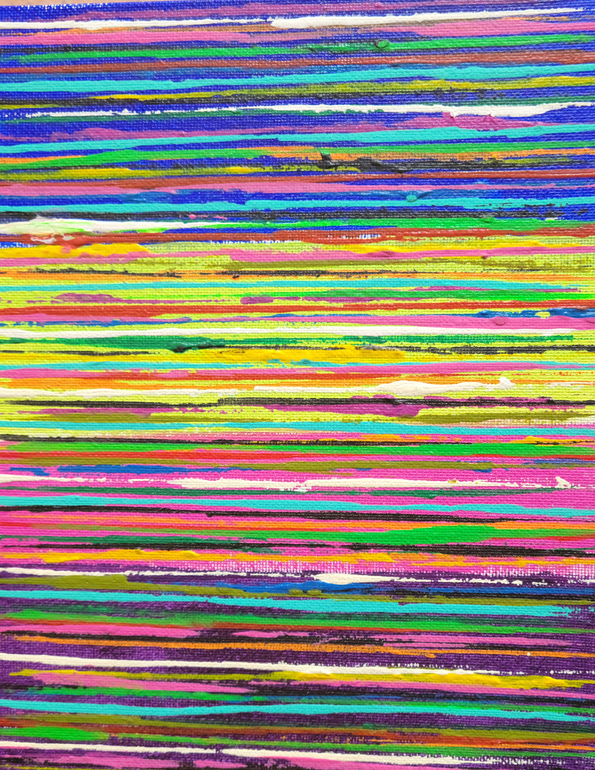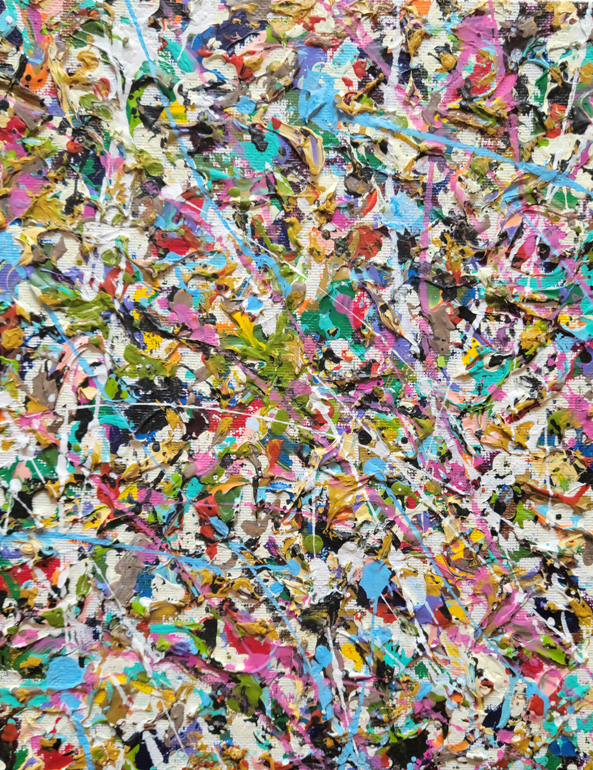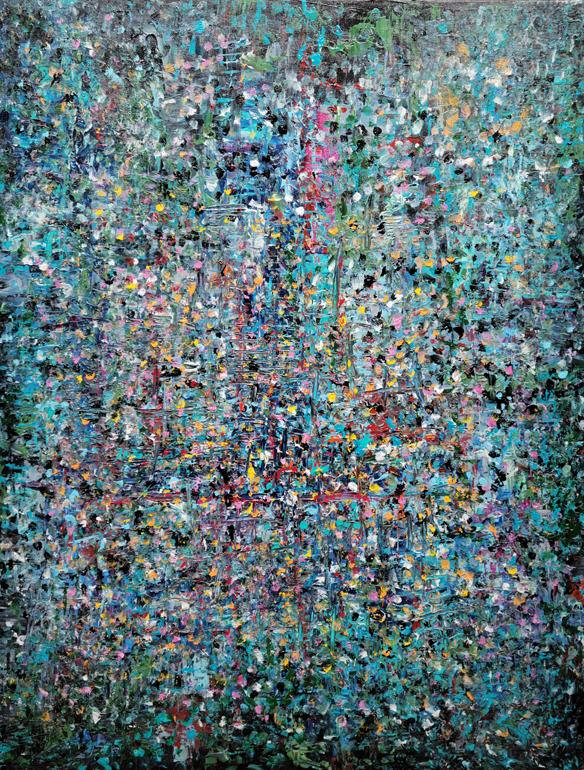 "Painting makes me feel alive - experiencing life through colour, shape and pattern. I became an abstract expressionist painter as my means of communicating.. telling my life stories through the lens of colour. I paint using pure intuition, learning and solving mysteries. Organically, I began sharing my passion with others. I believe that we are all born to create. Through creative risk we discover the profound direct power of who we are as human beings. My mission is dedicated to inspire others to unlock the inherent creative force that lies within, to experience moments of infinite possibilities that can expand into all facets of living. Through this journey, we find a voice - learning new meaningful paths of connection to ourselves and others. Paint On!"
Catherine Shea began her study of visual arts at Havergal College and Ridley College, graduating with a Bachelor of Arts from the University of Toronto 1987. She has painted and exhibited her work across Canada since 1986, and is the Director of Catherine Shea Studio teaching art classes, online art workshops, emerging artist coaching, along with hosting annual art shows and arts education workshops for professional development. Ms. Shea is past Director of Primary Arts at Central Montessori School, and has presented her experiential learning workshops at McGill University, University of Toronto's OISE, and University of Ottawa. In 2020, Ms. Shea launched Catherine Shea Studio & Online Art Academy offering live courses, workshops and video classes based on her expressionist artwork.
Catherine currently teaches courses and workshops at Instituto Allende, in San Miguel de Allende, Mexico. She teaches in-person classes at her studio, designs mural commissions, and Live Painting Performance.
July 2022 is the official opening of Catherine Shea Studio & Gallery, in the heart of San Miguel de Allende, featuring her most recent work.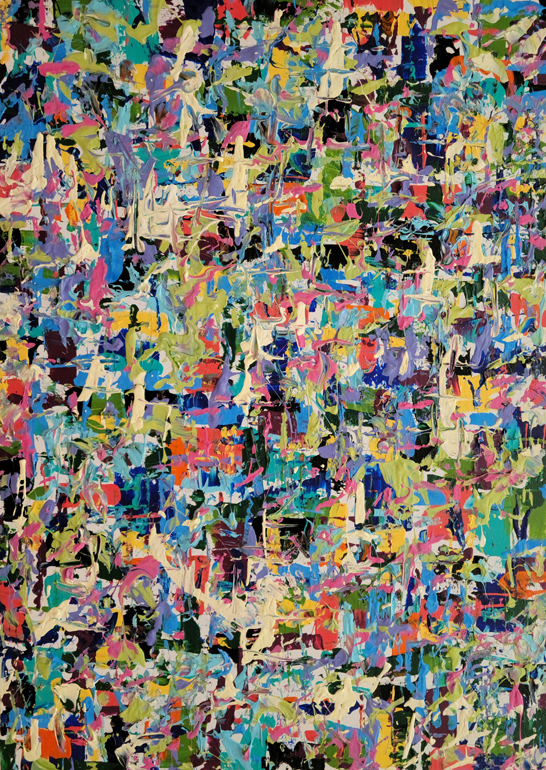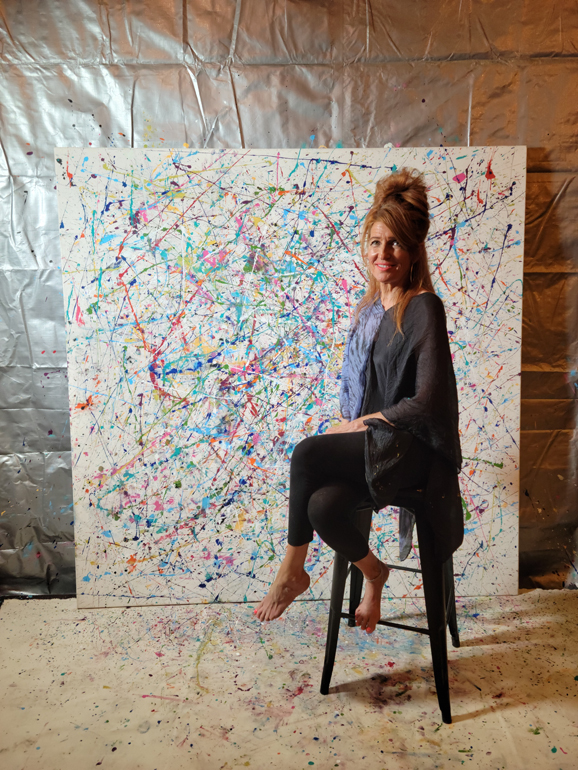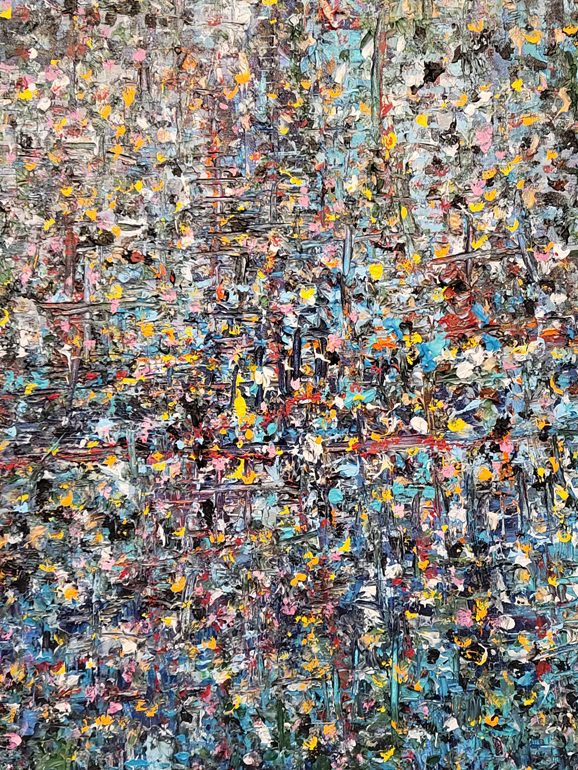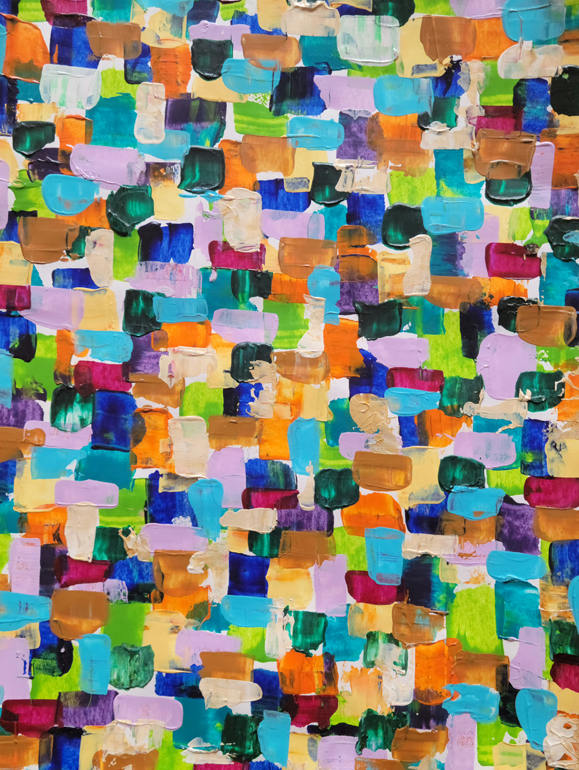 *****
Gaia Schilke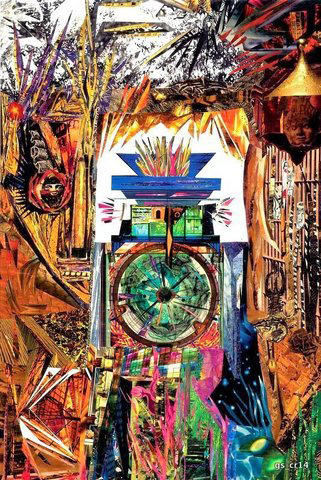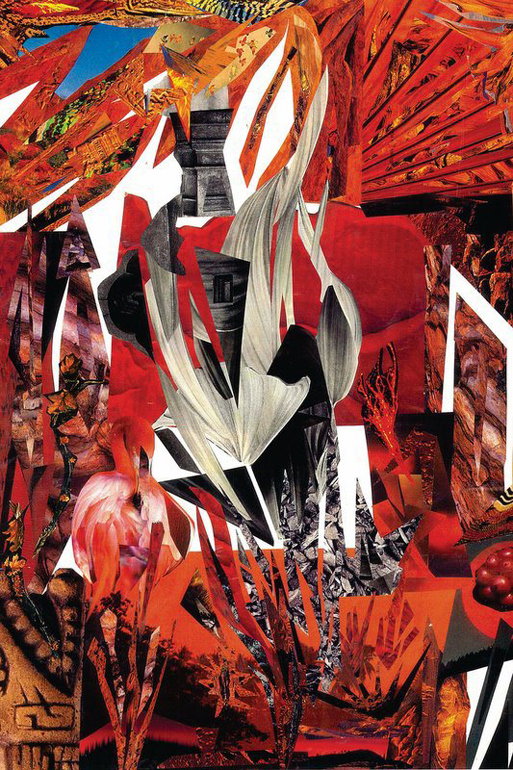 Gaia Schilke is a poet and visual artist who has lived in San Miguel de Allende since 2016, and for 3 years before that in Costa Rica. Gaia grew up in Connecticut, lived in Manhattan for 20 years, and then Rhode Island for 10 years before becoming a dedicated expat.
A spoken word poet during the 80s and 90s in NYC, Gaia's poetry and illustrations have been published in numerous literary magazines, journals and books internationally. Gaia was the curator of reading series at The Knitting Factory and The Nuyorican Poets Cafe in NYC, and co-editor of the multicultural arts magazine A Gathering of the Tribes. Her book of illustrated poems & stories, From the Margin (Stray Dog Press) was published in 1997.
Gaia's most recent collection, A Coney Island State of Mind, was published in 2020, and she had just begun a reading tour when the pandemic arrived. Using the quarantine to create new poetry and also new visual art, Gaia is grateful to once again share her work with others.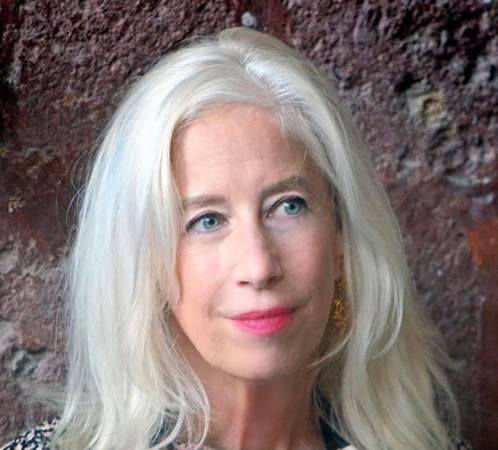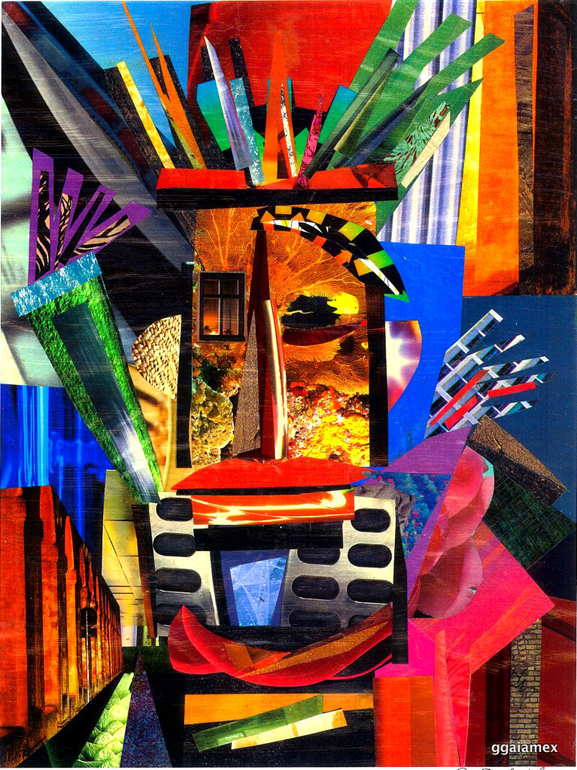 *****
Glen Rogers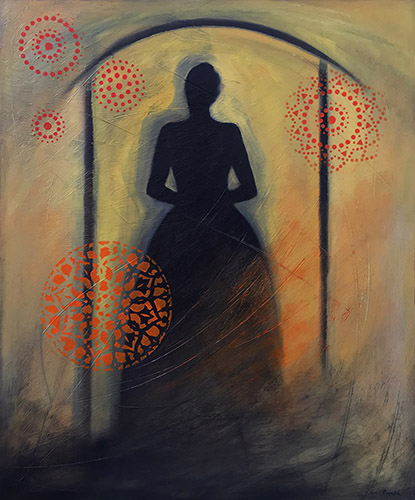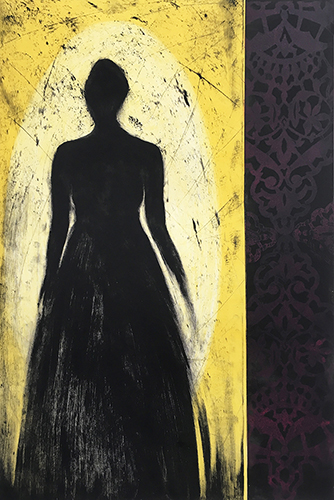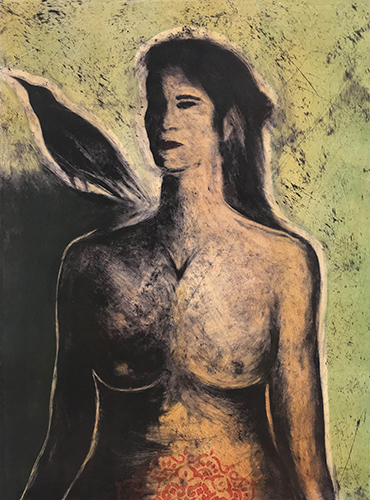 Glen Rogers is an internationally exhibited artist whose work includes painting, prints, drawings, artist books and public sculpture. She relocated to Mexico in 2000 from California.
Her recent solo shows include, Images of the Sacred Feminine, at La Huipilista Artspace in San Miguel and Return to the Figure at Baupres Gallery and Casa Haas, Mazatlán, MX. Group exhibitions include Crossing Borders, Sint-Amanduskapel, Ghent, Belgium and Poéticas del Arte Contemporáneo, Salón de la Plástica Mexicana, Mexico City. A solo show of large-scale monoprints was featured at Bienal International de Grabado, Lima, Peru and Bellas Artes, Cusco in 2017.
Glen has been awarded artist residencies at Green Olive, Tetouan, Morocco; Scuola International de Gráfica, Venice, Italy; Fundacion Valparaiso, Spain; Villa Montalvo, Saratoga, CA and Helene Wurlitzer Foundation, Taos, NM. Her public sculpture Throne for a Goddess was installed at Kunstpark St. Ruprecht/Raab, Austria in 2020. Additional public sculpture can be seen throughout the San Francisco Bay Area including Spirit Gate and Meditation Bench in San Jose, Beacon in Campbell and Web of Life bridge railing for City of Chico.
In 2021 her work was featured in the anthology, Willendorf's Legacy: The Sacred Body and She Summons: Why Goddess Feminism, Activism, and Spirituality. She has published two books, Art & Sacred Sites: Connecting with Spirit of Place and Symbols of the Spirit: A Meditative Journey Through Art as well as an oracle deck, Spirit Cards. She was featured in a CNBC video on Youtube in 2021.
Glen's work is included in the permanent collections of the San Jose Museum of Art, Triton Museum of Art, de Saisset Museum of Art and many private collections. With an MFA in printmaking, she has taught print workshops in Peru, Mexico and the U.S. She organized international exhibitions and exchanges: Plastic Madness and Paper Migration, Mazatlán Artwalk and Steamroller Press Project and the upcoming Calling the Circle: A Sacred Feminine Women's Gathering in San Miguel.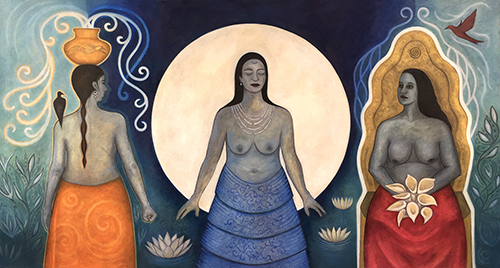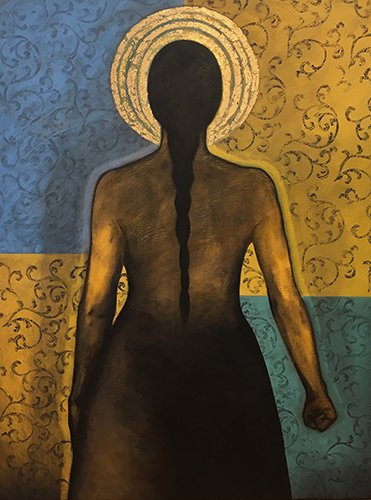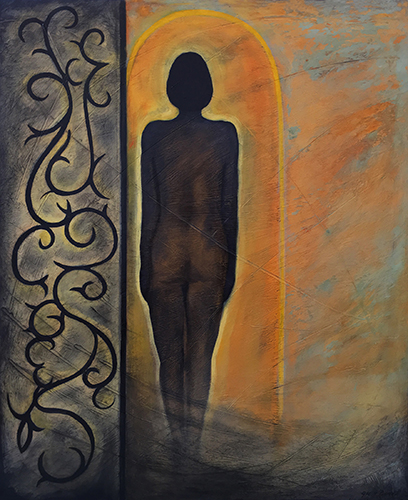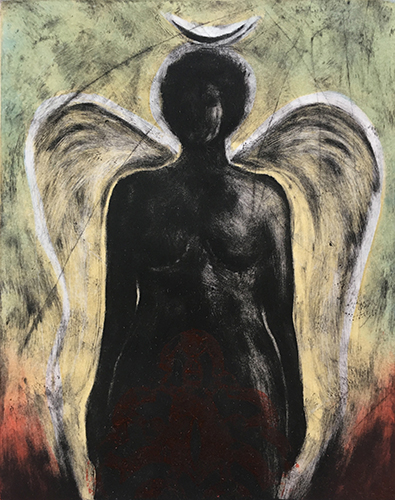 **************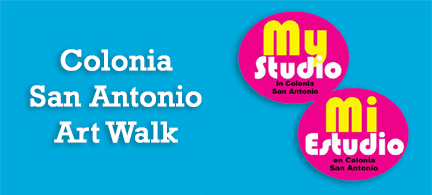 MyStudio / Mi Estudio
Saturday and Sunday, July 16 and 17 the artists of Colonia San Antonio will open their studios, houses and galleries to the public, from 11am-5pm each day.
On display will be a wide variety of works, an eclectic art exhibition, including:
painting (abstract and figurative, in all formats and techniques)
sculptures (in clay, stone, metal, ceramics, jewelry in various metals, designs and shapes)
photography (ranging from traditional to digital manipulation)
engraving
drawing
textiles and more
This great explosion of art will all be presented under the auspices of MyStudio, Artwalk of Colonia San Antonio. Close to 60 artists will participate, old pros and some students from the Instituto Allende, which is organizing the event. Maps with the location of the different participating studios will be available.
Colonia San Antonio, one of the oldest neighborhoods in San Miguel de Allende, began to develop at the beginning of the 20th century. Currently it is an area populated by traditional Mexican families, as well as by a large number of artists, national and foreign, who already consider it their home.
The idea for MyStudio came about in 2013, following the San Antonio Open Studio Art Walk, a smaller event spearheaded by visual artists, first by Shannon Reece and then by Jane Dill and Kathleen Cammarata. Later it was transformed fellow artist Peter A. Davis into MyStudio. Currently, the organization is lead by Zara Fernandez, Director of Operations of Instituto Allende, wiht the continued assistance of Peter A. Davis.
The Instituto Allende was founded in 1950. Seventy-two years later it is still an art and Spanish school, offering the Bachelor of Visual Arts (in conjungtion with the University of Guanajuato), as well as a variety of art workshops, Spanish programs, conferences and seminars for the general public. The Instituto Allende is affiliated with the United States Department of War Veterans through the GI Bill/Post 911 program.
**************
*****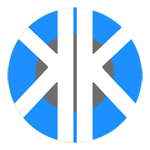 Visit SMA's Social Network