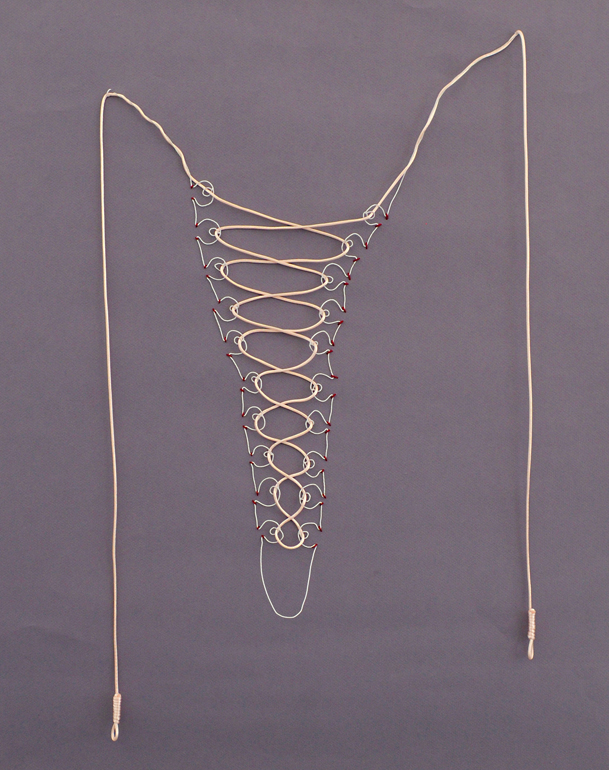 I draw with wire. It allows me to draw in both two and three dimensions. I use wire to draw a fluid line in space, and materialize a gesture. Often the gesture is a way of directing the gaze and focusing the energy.
I choose delicate materials. The paper I use is like a sensuous membrane. It functions in the sculpture as an ethereal skin, creating a translucent surface.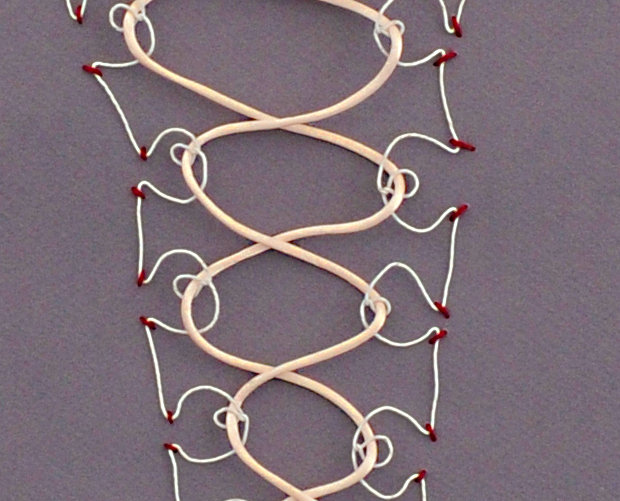 I seem to use the cup a lot. Or is it an egg? It reappears again and again in my work – an offering, a receiving, a container, and something empty. I use silver tape. It is there and not there, a presence that asserts and disappears at the same time. The tape plays with light, sparkling and reflecting its energy.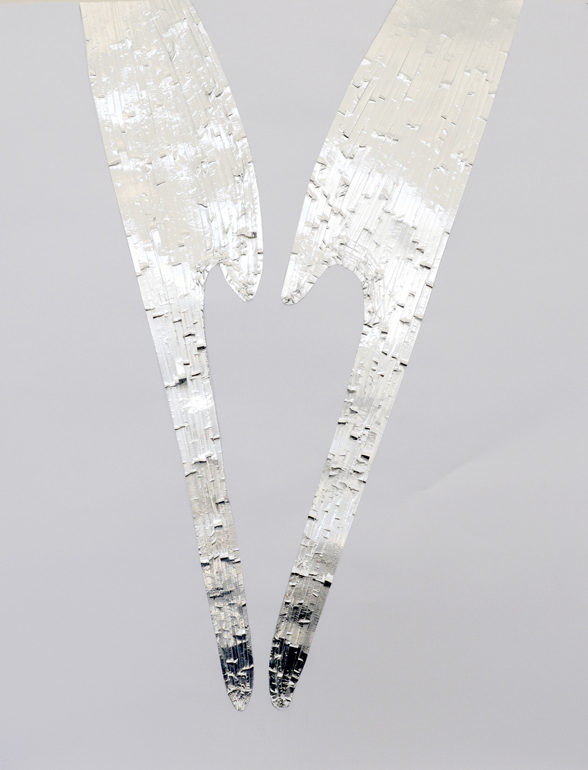 Wire, too, plays with light. It casts a shadow, and in doing so, manipulates the original form in surprising and dramatic ways. A shadow twin, born from the wire, creates yet another type of drawing.
The corset a binding, a clenching, a pinching, a strangling that requires immediate release. Made with fragile wire, embroidery thread and satin cord, it is held together with delicate strength.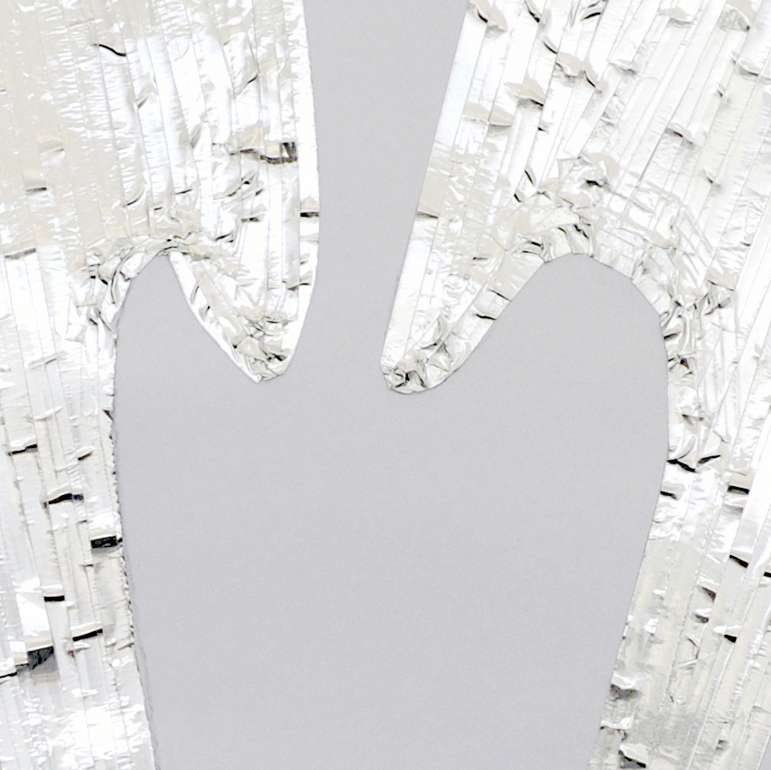 ******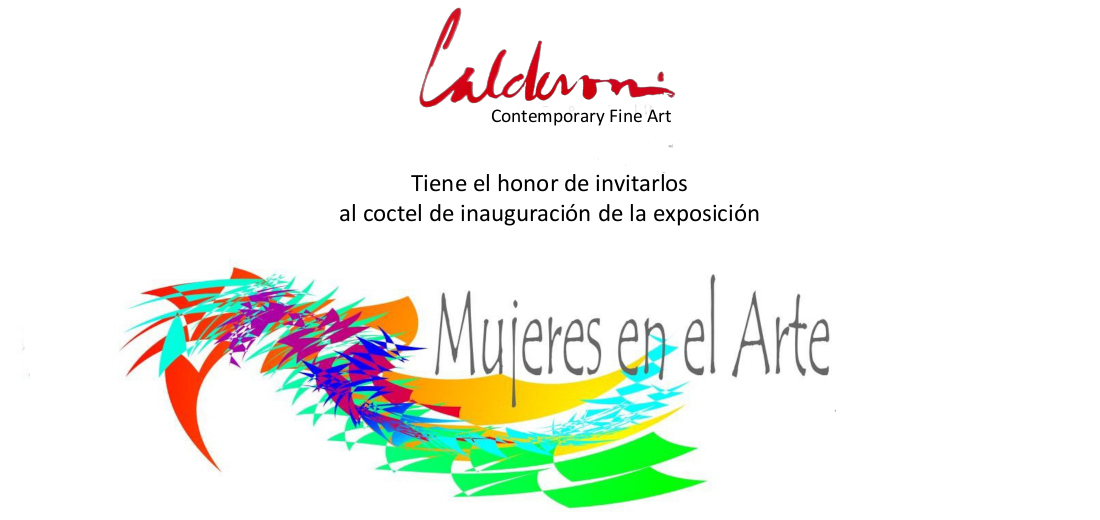 Saturday, August 13, 5-7pm
Gallery Calderoni, Fabrica la Aurora
*****
Zoë Siegel
Education:

MFA: School of Visual Arts, New York, NY, 1996
BA: Oberlin College, Oberlin, OH, 1991
Solo exhibitions:

Galeria Chupiros, Open, San Miguel de Allende, Mexico, February, 2016
Galeria Atleier, Circles and Lines, San Miguel de Allende, Mexico, February, 2012
Galeria Atleier, Formal concerns, San Miguel de Allende, Mexico, January, 2010
La Privada, projections, San Miguel de Allende, Mexico, January, 2009
Espacio La Luz, San Miguel de Allende, Mexico, February, 2004
Casa Diana, San Miguel de Allende, Mexico, November, 2003
City Museum, Queretaro, Mexico, June, 2003
Fine Arts, San Miguel de Allende, Mexico, May, 2003
226 Broadway, Brooklyn, NY, 2002
Alexandre De Folin, New York, NY, 1998
Tiverton Four Corners Arts Center, Tiverton, RI, 1997
West Side Gallery, New York, NY, 1996
Braunstein Quay Gallery, San Francisco, CA, 1994
Español
Educación:

MFA: Escuela de Artes Visuales, Nueva York, NY, 1996
LICENCIATURA: Oberlin College, Oberlin, OH, 1991
Exposiciones individuales:

Galeria Chupiros, Open, San Miguel de Allende, Mexico, February, 2016
Galeria Atleier, Círculos y Líneas, San Miguel de Allende, México, Febrero, 2012
Galeria Atleier, Preocupaciones formales, San Miguel de Allende, México, Enero, 2010
La Privada, proyecciones, San Miguel de Allende, México, Enero, 2009
Espacio La Luz, San Miguel de Allende, Mexico, February, 2004
Casa Diana, San Miguel de Allende, Mexico, November, 2003
Museo de la Ciudad, Querétaro, México, Junio, 2003
Bellas Artes, San Miguel de Allende, México, Mayo, 2003
226 Broadway, Brooklyn, NY, 2002
Alexandre De Folin, Nueva York, NY, 1998
Tiverton Four Corners Arts Center, Tiverton, RI, 1997
West Side Gallery, Nueva York, NY, 1996
Galería Braunstein Quay, San Francisco, CA, 1994

**************
*****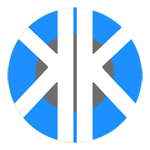 Visit SMA's Social Network