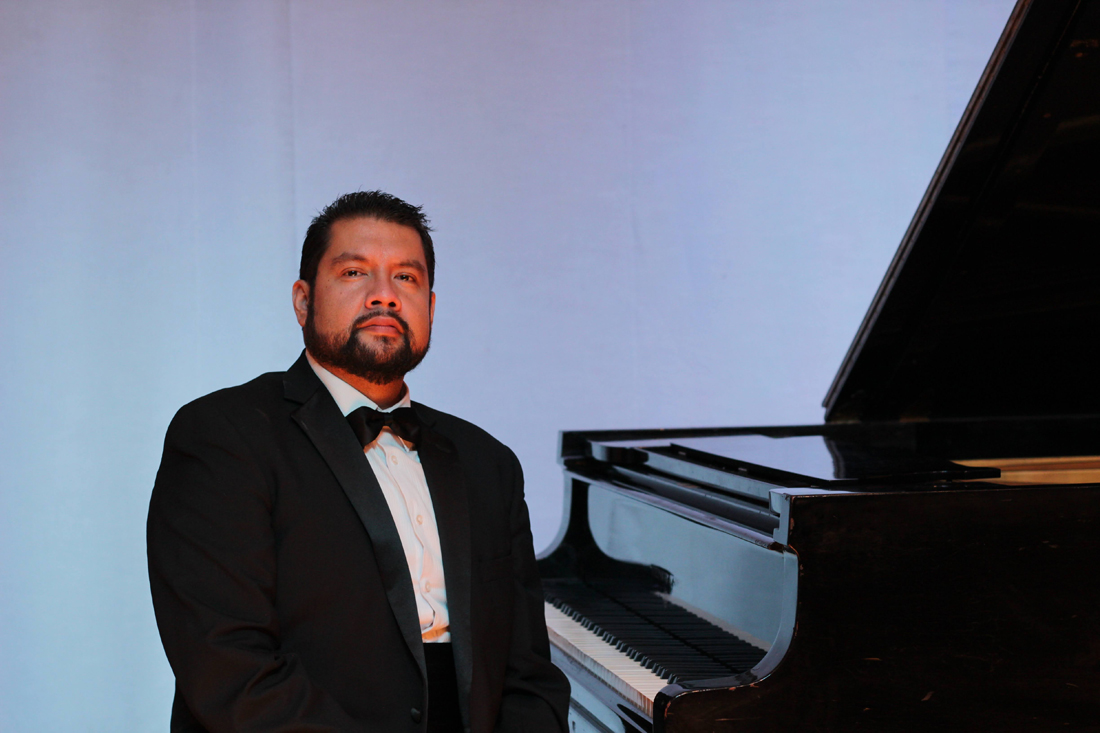 Underfunded and uncelebrated, conductor Victor Hugo Ramos has created an inspiring youth orchestra made up largely of poor Mexican kids from the campo.
By Fredric Dannen
"You must play with the blood," says orchestra leader Rodrigo de Souza in the Amazon TV series Mozart in the Jungle. Rodrigo, performed by Mexican actor Gael García Bernal, uses that catchphrase to mean that when it comes to good music-making, passion and conviction are far more important than technical prowess.
Rodrigo is based on real-life Venezuelan-born conductor Gustavo Dudamel, who today leads the Los Angeles Philharmonic. Dudamel is the product of El Sistema, Venezuela's fabled publicly financed program that provides free classical music education to mostly impoverished children. Mexico does not have a comparable program.
Victor Hugo Ramos Fonseca, a Mexican-born pianist and violinist, is well aware of that fact. Ramos was completing his master's program in performance at the University of Guanajuato in 2006 when his life changed course. As a requirement for his graduate degree, he was giving free piano lessons to children at the San Miguel de Allende Casa de Cultura, and found the experience so rewarding that the idea of creating a youth ensemble took shape.
It started simply. "At first," Ramos recalls, "I put together small ensembles made up of violin and piano students. Then I wrote a proposal for an academic project to form a larger ensemble focused on teaching classical music. It came about and was called the Bicentennial Ensemble" – in anticipation of Mexico's bicentenary in 2010 – "but the government never gave us enough support, so the project did not prosper. I ended up resigning from that position.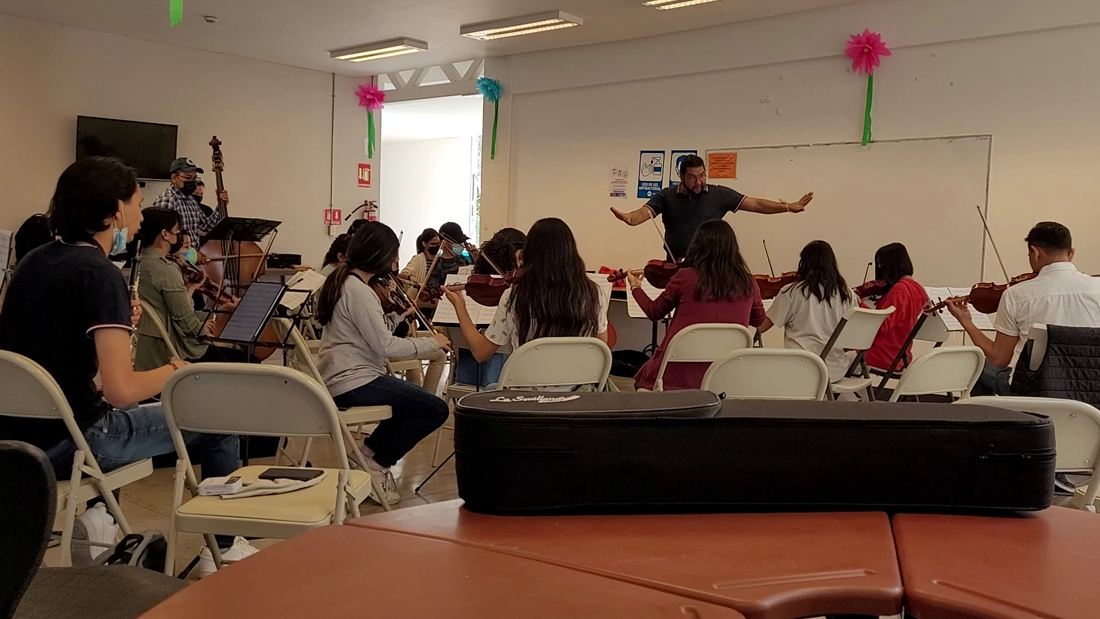 "After this, many of my students followed me privately to continue their violin and cello lessons. I even bought some used instruments to lend to the kids. At first the classes were free. At that time I was sponsored by my parents, when they were still alive, so they contributed a lot to the formation of what became the current youth orchestra" – the Orquesta Sinfónica Juvenil de San Miguel.
By 2008, the student orchestra was a reality. Lacking only a few of the larger or more expensive standard instruments, such as bassoons and contrabasses, the youth ensemble was rehearsing and taking lessons at the Primera Iglesia Bautista (First Baptist Church) of San Miguel. I met Victor there in 2016 and attended a rehearsal at the church. It far exceeded my expectations. I won't pretend that the music I heard was technically proficient, that the strings weren't scratchy, the woodwinds not squeaky. But what I observed was inspiring. I saw children willing to ride a bus for an hour or more in each direction for an opportunity to play some Brahms or Sibelius with other children. Some of them were as young as six or seven. One girl, I recall, was barely taller than her viola case; there was a boy playing a kettledrum twice his size. Without a doubt, all these children played with the blood.
Ramos told me that virtually all his funding came from a handful of parents able to pay for the children's lessons. He had approached a certain performing arts organization in San Miguel that shall go unnamed, and asked for support. Instead, this organization seized on the idea and created its own so-called youth orchestra, made up in large part of adults and paid musicians. To all appearances, it was more a fundraising venture than an educational one. In any case, it was Ramos's unsung organization that savored of authenticity.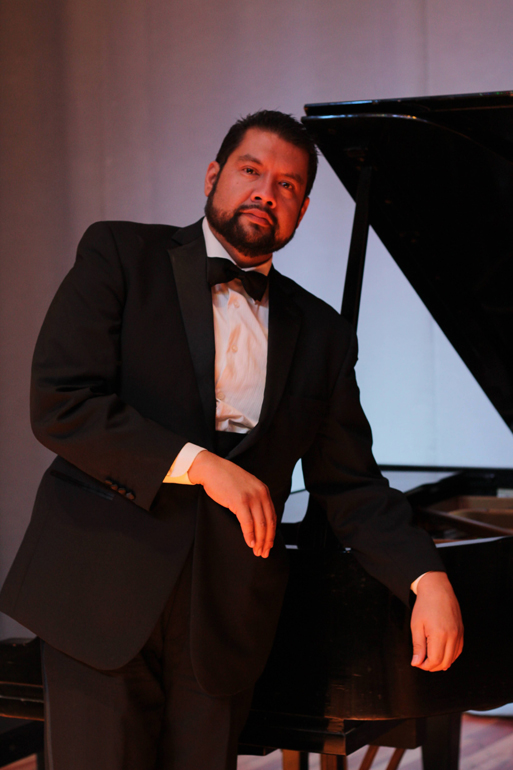 In January 2017, the master guitarist Alfredo Muro asked me to produce a concert for him at the Miguel Malo auditorium at Bellas Artes. I inquired whether we could make the concert a benefit for the Orquesta Sinfónica Juvenil de San Miguel, and invite the orchestra to open for him with a few short pieces. Muro readily agreed. The concert was sold out, and the audience loved Ramos's ensemble.
Plans for subsequent Bellas Artes concerts featuring the youth orchestra went awry for one reason or another, and then came the prolonged Covid lockdown. Last year, as the lockdown was easing up, I learned the Victor Hugo was regularly showing up the Miguel Malo theater to practice on the Steinway concert grand. My partner, Marcela Brondo, and I were reunited with Victor at that theater, and learned that he had contracted Covid during the early stage of the pandemic and had nearly died from it.
Marcela, who serves on the board of the San Miguel Chamber Music Festival, proposed Ramos for membership on the board. Unlike the unnamed organization, the chamber festival, which emphasizes music education for young Mexicans, welcomed him. Future concerts featuring his orchestra under the umbrella of the festival are in the offing.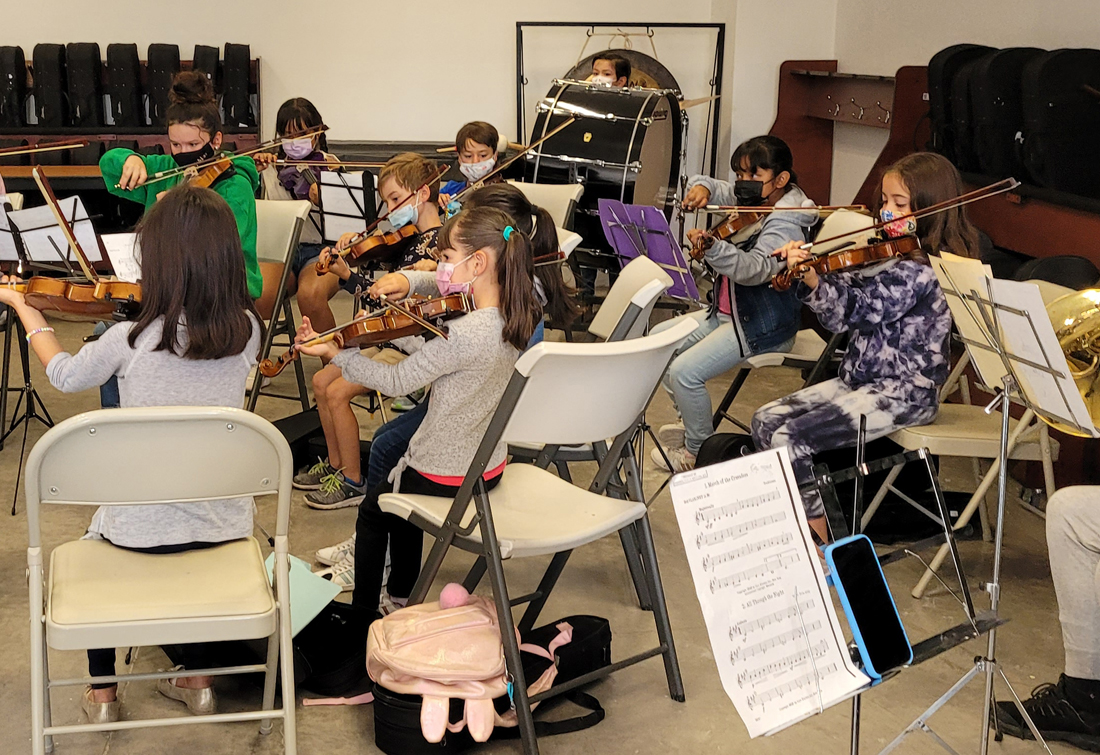 Victor, like many pianists turned conductor, has maintained his piano fingers. He is giving a free solo recital at Bellas Artes, on Tuesday, July 19, at 7pm, in the hopes of drawing attention to his youth orchestra, still badly in need of financial support. I am producing the event for him. There's no ticketing, just free admission for as many attendees as the theater can safely hold. Victor has chosen a program of audience favorites, including Bach's Italian Concerto, Beethoven's whimsical Rondo alla capriccio (nicknamed "Rage Over a Lost Penny"), Chopin's Grande Valse Brilliante, and "Raindrop" Prelude in D flat, and works by the Mexican composer Manuel Ponce.
Ramos tells me that his near-death experience changed him profoundly. But he is still just as I remember him from our first meeting – modest and quiet spoken, but fiercely and selflessly dedicated to giving disadvantaged children the opportunity to make music. His orchestra currently has about 60 active students and approximately 90 in enrollment, and the doors are open to admit more. Victor's unabashed mission is "to bring music to all our children and young people in San Miguel."
***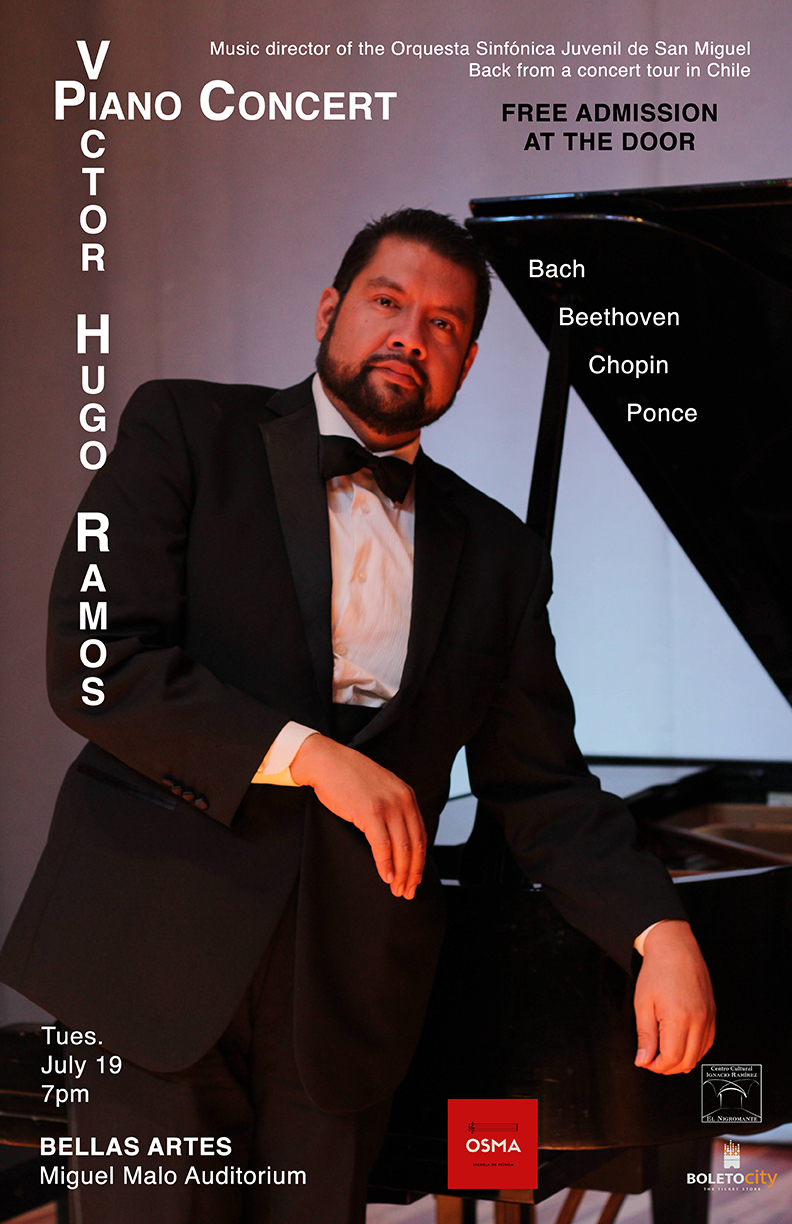 See event announcement
**************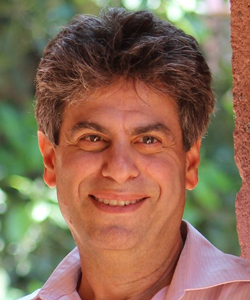 Fredric Dannen is a journalist and author with a specialty in criminal justice. He has been a staff writer for the New Yorker and Vanity Fair.
In 1990, Hit Men, his book about the American music industry and the influence of organized crime, spent a month on the New York Times bestseller list. The book is #2 on Billboard's list of 100 Greatest Music Books of All Time. One of his Vanity Fair articles prompted the Sixth Circuit Court of Appeals to rebuke the U.S. Justice Dept. for fraudulently withholding exculpatory evidence in the case of Cleveland auto worker John Demjanjuk, who was extradited, wrongly convicted, and sentenced to hang in Israel as the Nazi war-criminal "Ivan the Terrible." He secured the only interview given by Los Angeles police chief Daryl Gates on the heels of the infamous Rodney King beating, and the only interview ever given by crime boss Lorenzo Nichols, the crack kingpin of New York City.
While conducting research for a forthcoming book, Dannen uncovered lost evidence in the case of Calvin Washington, a Texan wrongly convicted of homicide. As the direct result of Dannen's efforts, Calvin Washington won a full pardon for innocence, the first ever granted by Texas governor Rick Perry under the state's DNA statute.
**************
*****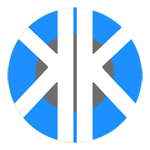 Visit SMA's Social Network