by Alejandro Anaya
It is impossible to think of San Miguel de Allende without bringing to mind our iconic pink stone gothic Parroquia. But despite its being photographed a million times each year, few of its visitors know that it was not easy for Zeferino Gutiérrez to carry out his "redesign" of the now world famous church.
There is a lot of history behind the façade, and in it. Having become acquainted with that story, I learned a lot about the frame of mind that was applied, along with mortar and stone, to bring the project to fulfillment. Now, every time I see the magnificent building, from any part of the city, I remember the dream of that bricklayer who overcame all the negativity, and only focused on achieving his vision.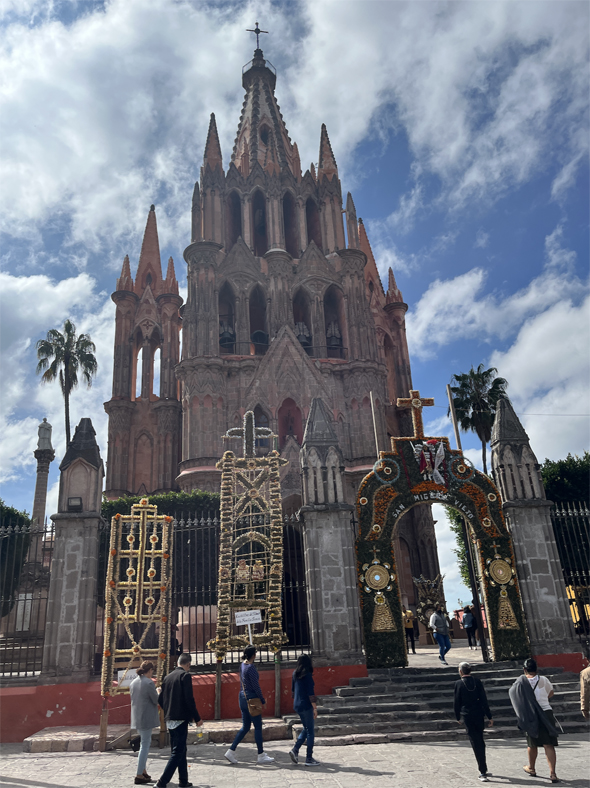 Every time I pass through el Centro I photograph the Parroquia. As an artist with my own vision, I am inspired remembering that many people initially criticized its gothic design. This was because it clashed with the baroque style of el Jardín, which was itself then limited to being a "little sister," paired with what was then an unimpressive, small church. Also, resources were scarce, and the proposed project was inspired by the monumental and unattainable cathedral in Cologne, Germany, which took more than qqq 600 years to erect.
Zeferino's dream, now more than ever, represents the dream of San Miguel. Ours is an eclectic, international city, welcoming all. She does not care where you come from, nor what you are dreaming of, nor that your life project might clash with the fixed style of the world elsewhere. Just what makes you different is what continues to build San Miguel's style, is just what is needed.
Today, a vibrant, diverse and multicultural community walks the cobbled streets of this city. We manifest through art, gastronomy, entertainment, culture and traditions, the extension of Zeferino's "gothic" project. Whether we know it or not, he gave us this inheritance. It is a legacy that daily reminds us that a dream can become the compass for millions of people who seek sanctuary from the rigid routines of everyday life, and a community that inspires them to pursue their own "unreachable cathedrals".
**************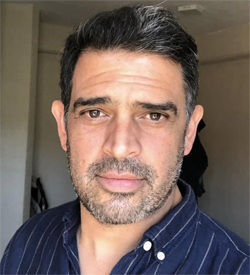 Alejandro Anaya is a visual artist and writer, originally from Torreon who, for almost four years, has lived and actively participated in the San Miguel community. His collaboration with Lokkal is part of his philosophy as a storyteller, and his commitment to share his discoveries and reflections on this beautiful part of Mexico, with all who seek to live a unique experience in our magical town.
**************
*****
Discover Lokkal:
Watch the two-minute video below.
Then, just below that, scroll down SMA's Community Wall.
Intro / Mission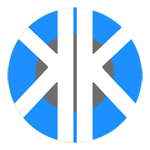 Visit SMA's Social Network