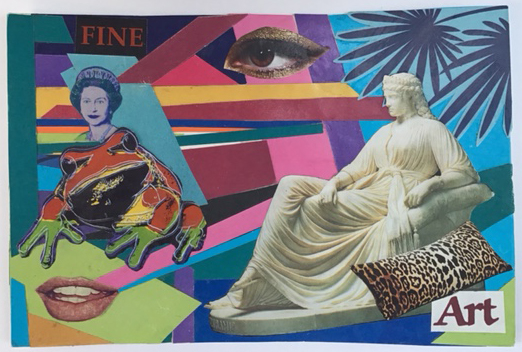 December 11, 2022
by Bruce William Stuart
I was painting stars, when
It came to me through
A song on the radio,
Sir Elton John's, "Your Song".
She was crowned Queen
The year I was born, 1953.
I'm in my 70th year now
I'm saying, "Goodbye".
She was only 25 yrs. of age
When she became our Queen.
The Queen of England.
The Queen of Scots.
And the Queen of our hearts.
She was a Queen of Hearts.
Now your Scottish crown
Is resting on a pillow.
My heart hurts at the loss
And I am not ashamed of the tears
The touch was deep
To think I'm really part
Of all this history
My blood runs through
The line of Scottish kings
I'm named after 3 of them.
To the Buckingham Palace we were called
What a thrill and honour
To see my father receive a MBE
As we asked, "What? What did she say?"
He said, "I don't know.
It was the Queen!"
We laughed and knew
We would have said
The very same thing too
"It was the Queen!!!"
She's our Queen
Our Mother
Our Grandmother
One with and of us
We lift our hearts
And bend our knee
As we pay back tribute
To the Queen of our hearts
"As rushing angels singing
You to your rest"
"God save the Queen"
He did.
From son, Prince
Now King Charles lll
We are left with
A prayer and a song
"God save our King."
Thursday, September 8, 2022
**************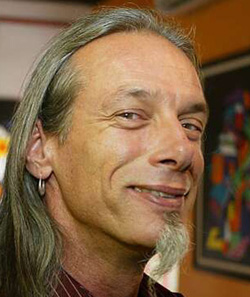 Bruce Stuart, artist, muralist, sculptor, poet, with more than 3000 works of art and 150 exhibitions, acquired international patronage in his original home of Bermuda. There he was president of the Bermuda Society of Arts and on the Board of Trustees for Masterworks Foundation.
After visiting San Miguel 20 times in 10 years, he moved here in May 2006 with his wife Claudia. Mexican colors, traditions and flavors have been a strong influence on his latest work.
"It is said that at the end of each day of creation God laughed. I want you to laugh with my work because it is filled with joy"
**************
*****
Discover Lokkal:
Watch the two-minute video below.
Then, just below that, scroll down SMA's Community Wall.
Intro / Mission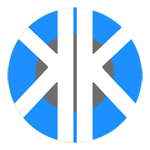 Visit SMA's Social Network