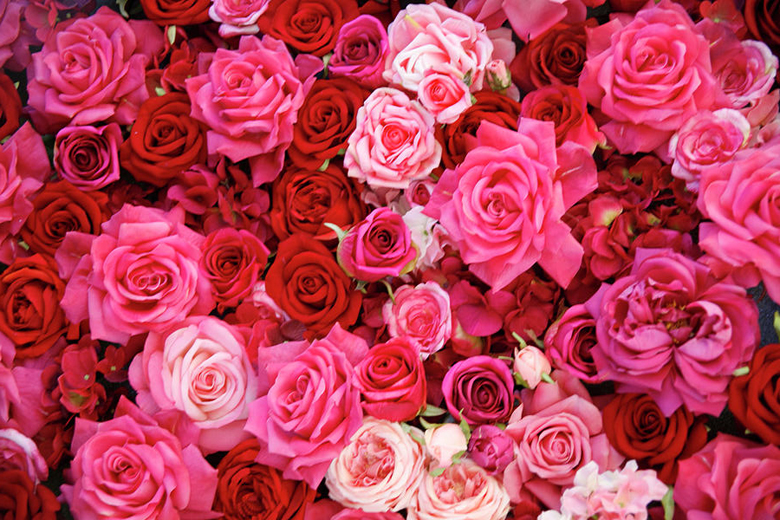 Dec. 25, 2022
by Eva Hunter
In the morning on Sundays, it is quiet here in my San Antonio barrio on a rugged rocky street.
The daytime noise of mufflerless trucks shifting into low gear as they creep up the caracol ceases until afternoon. My morning chores are simple: take a shower, climb the stairs to the upper garden to water, and place a catalogue order for a red dress.
Next week will be busy. I'll have lunch with different friends on Tuesday and Wednesday; meet with a client later this week. and have my books available at a Biblioteca book fair on Friday. I will attend holiday fairs where everything is hand-made--no exceptions.
I have some issues to overcome, but I am happy. The biggest one is this: I fall down when trying to walk in the city. Last time, over a week ago, I was dressed in vintage salmon pink with a matching scarf around my neck. As I fell, I must have looked like pink fluff blowing down the street. A woman and her son ran up to help me, as always happens in beautiful Mexico. But the fall injured me more than others. I have a black eye that is still spreading, and my neck, shoulders, and spine are painful.
And so.
I have a tall Christmas tree, and some small accents here and there in the sala. I have a tin Christmas tree with spaces for candles, but this year I wrap it in thyme, rosemary, lavender, and the buds of red and pink roses.
I think of you all this Holiday season.
**************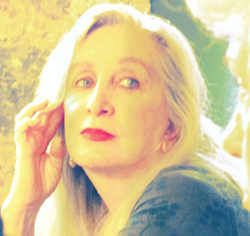 Eva Hunter's writing has been published internationally. She has written extensively for magazines and newspapers in the United States. Her books, written in Mexico are:
The Lord of the Dolls: Voyage in Xochimilco
- a literary nonfiction collaboration with photographer Joe Brenzo

Sol: English Writing in Mexico
- a compendium of six years of the online literary magazine

The Council of Women: Atonement in San Miguel
- a novella

A Little Mormon Girl
- a memoir
**************
*****
Discover Lokkal:
Watch the two-minute video below.
Then, just below that, scroll down SMA's Community Wall.
Intro / Mission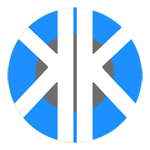 Visit SMA's Social Network