Being surrounded by beautiful, original and contemporary art is a wonderful way to spend your working days. For me this is especially true since I am also an artist.
The artwork at my Calderoni Gallery is constantly changing. There are always new pieces by different artists for visitors and me to enjoy.
Last year, Maru Vazquez, a special lady, renowned artist and founder of Women in Art, asked me to join her in that project. That would be presenting the first exhibition of some of the members of this talented group, Mujeres en el arte.
I was very flattered to open the doors of my gallery and to participate in this exhibition that brought together 14 artists of enormous talent.
This year, Maru and I will present an exhibition of contemporary art that includes us both and seven more artists. Painting, photography, engraving, sculpture and object art will be represented in an exquisite, deep, sensual way and with the strength that characterizes us, in the second edition of Women in Art here in San Miguel.
For me and for my gallery it is a great honor to provide a forum for these extraordinary artists and those who follow them, showing the public the beauty of the different stories, experiences and emotions of wonderful women.
Merry Calderoni
August 2022

***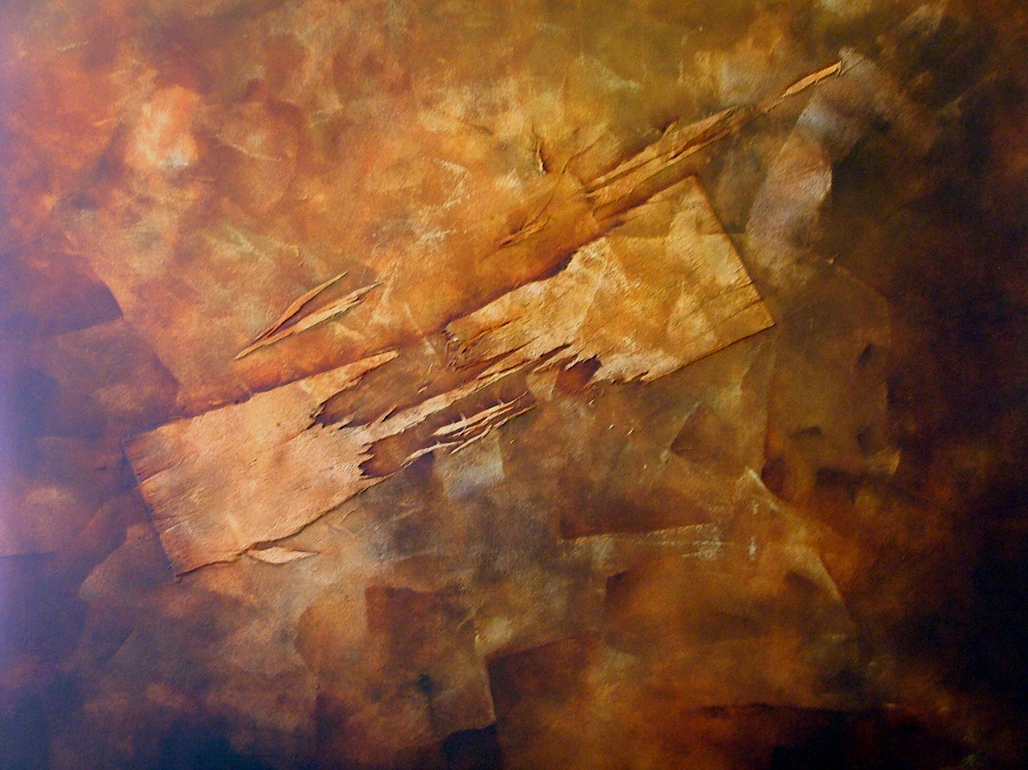 In 2006, I started, under the sponsorship of Telmex, this enormous effort to create dignified spaces in which female art was shown in all its splendor.
Over the years, being an artist, one learns everything that needs to be done to achieve a place in the plastic arts, and even more in Mexican plastic arts. Great artists, curators and museographers have been forgotten because there are no historical records of their work. Their great influence within art would surely have changed history.
Knowing that and personally living the restrictions that still exist so that women's art is recognized as well as that of our great masters, I gave myself the task of organizing exhibitions in which women could show the public their enormous talent, creativity, mastery in the handling of their technique and materials, in the various branches of plastic and graphic art. Mexico City, Guadalajara and Monterrey, were the first cities in which we carried out these exhibitions. The National Auditorium, the Bancomer Auditorium, the Monterrey Arena and the Telmex Auditorium in Guadalajara, were the venues that hosted these exhibitions, in which almost 80 career artists showed their work to the more than 64,000 thousand people who attended the openings of these exhibitions.
After wanting to do so for a long time, two years ago I moved to wonderful San Miguel de Allende. Believe me, art is one thing that will never be missing here. Wherever one turns there is art... in many different expressions.
Upon my arrival I was lucky enough to meet Merry Calderoni, renowned artist and owner of the Calderoni Gallery. She was the first to have a studio in what is now known as the Centro de Arte y Diseño La Aurora.
She opened her doors for me to show my work and gave me the opportunity to collaborate with Luis and her to showcase the work of other local artists. Also, this great project of Women in Art, this year for the second time, will be presented in her gallery.
The first edition was and this second edition will be multidisciplinary. Each has brought together artists from other countries, thanks to the huge foreign community that exists in San Miguel.
For me it has been an honor to be in contact with each artist and to get to know the motives of their artistic expression and the use of the various materials they occupy to transmit their emotion to the public. It is also a great privilege to promote their art.
Participating in each exhibition is a joy. I also take it as a challenge to raise the quality of my own art and make the exhibit the best it can be.
My eternal thanks to Merry Calderoni and Luis Segura Franco, because without them this would not be possible.
Luis and his extraordinary museography have made these exhibitions a unique experience. His constant care in the handling of each piece, his always friendly demeanor with the public and each of the artists, have made a difference that together with the efforts of all of us have given wonderful results.
So Merry, Luis and I cordially invite you to attend this August 13 to enjoy this exhibition and admire in each piece the beauty, technique and strength of each of us who participate this year in the second edition of Women in Art.
Maru Vázquez
August 2022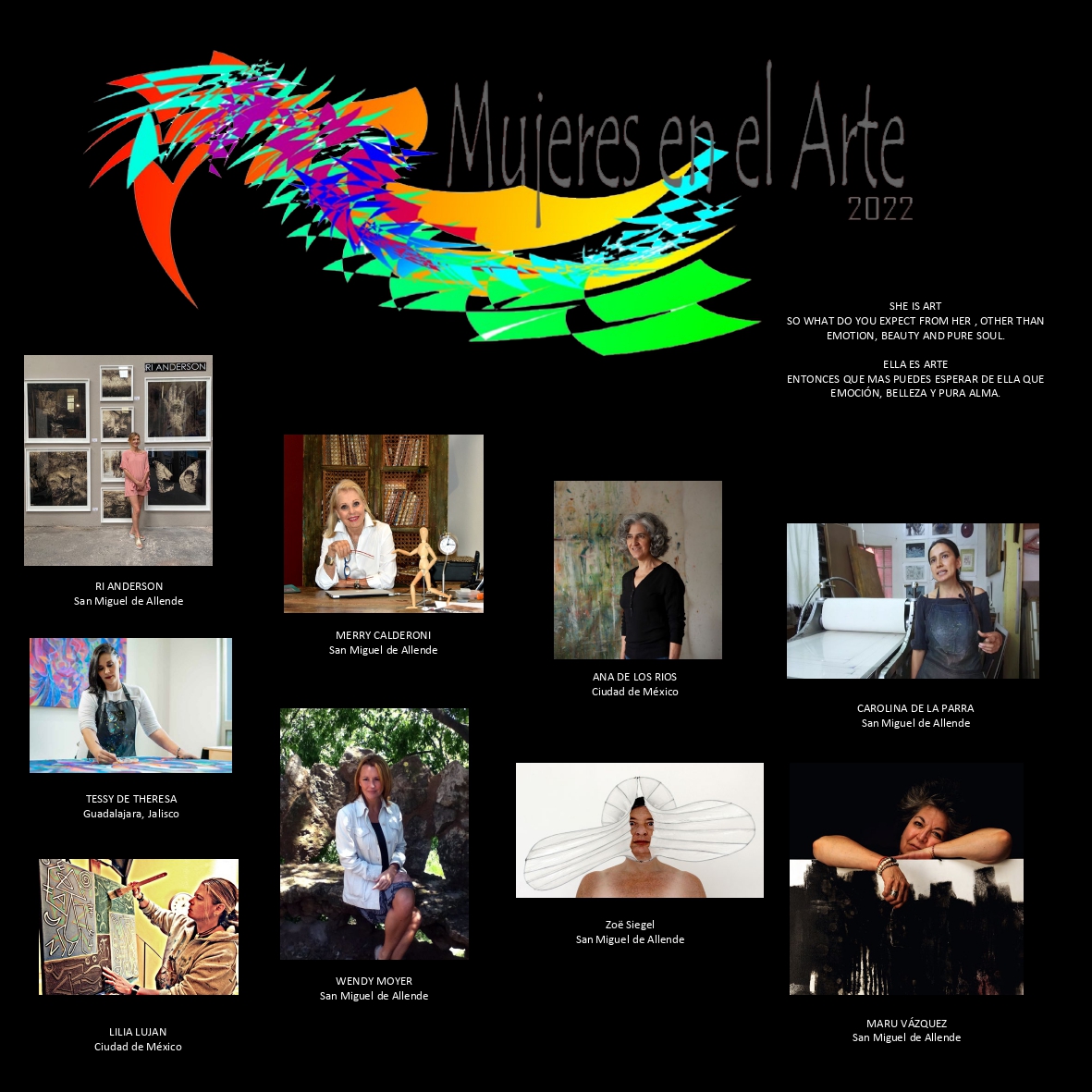 *
Drawing with Wire: Zoë Siegel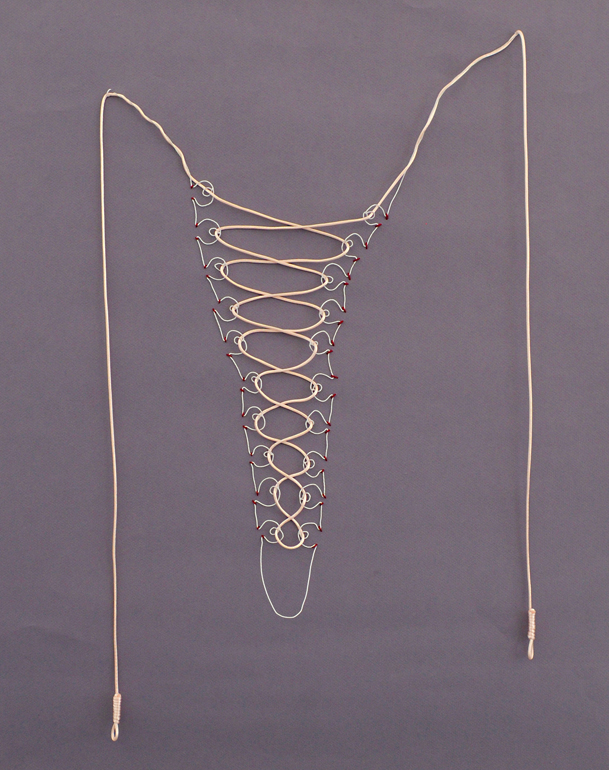 *
Cherishing the Tattered and Worn, Wendy Moyer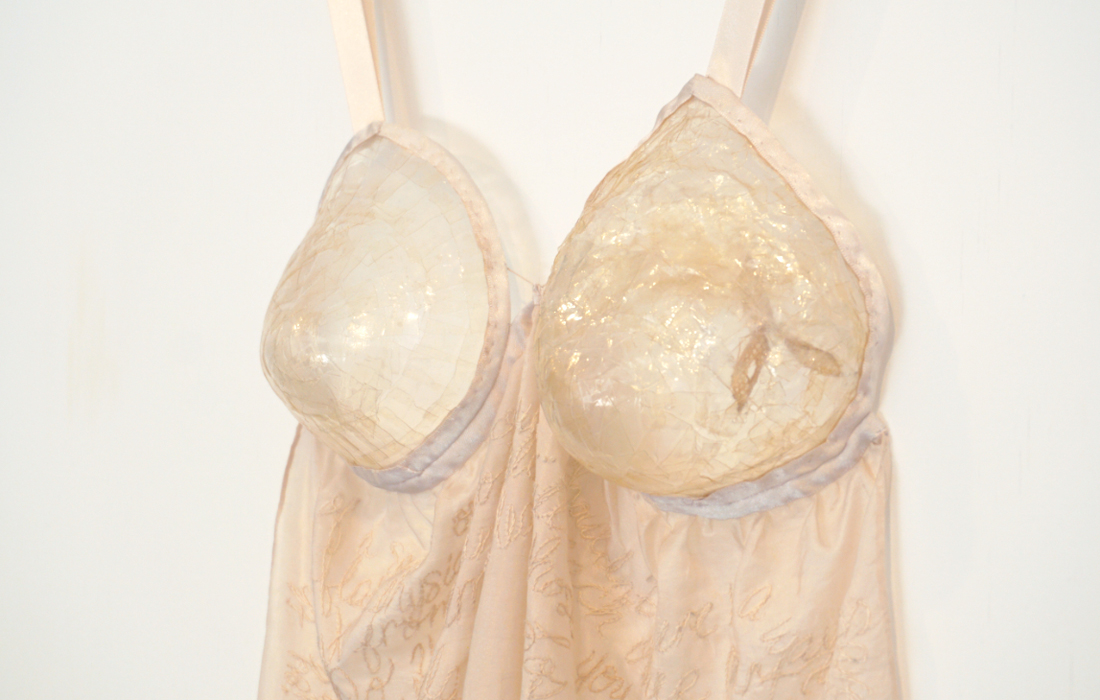 *
Betwixt, Shifting Parameters of Home: Ri Anderson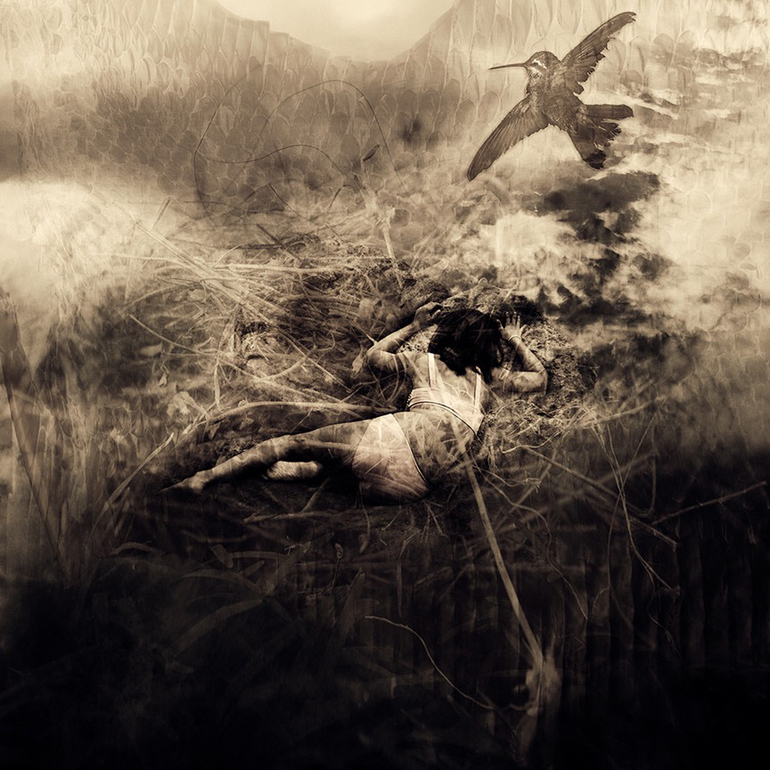 *
Art as a Cathartic Exercise: Lilia Luján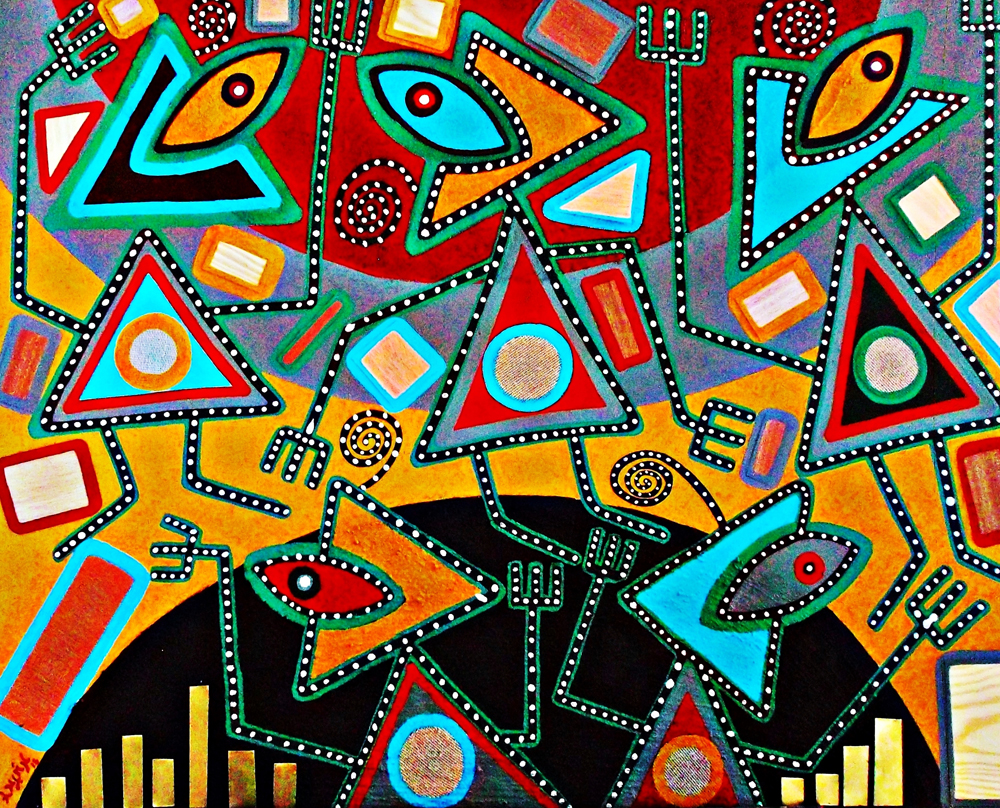 *
Consuming Water and the Landscape: Carolina Parra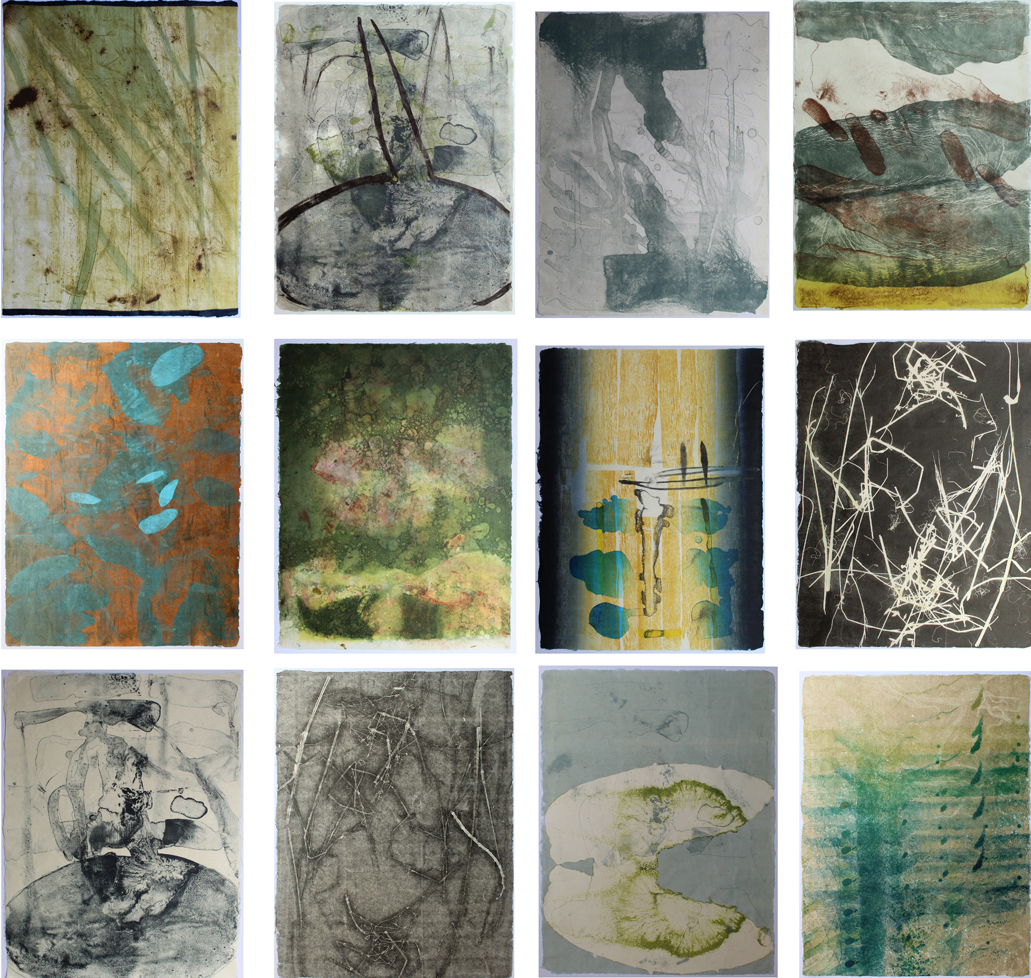 *
Our Own Human Nature: Ana de los Rios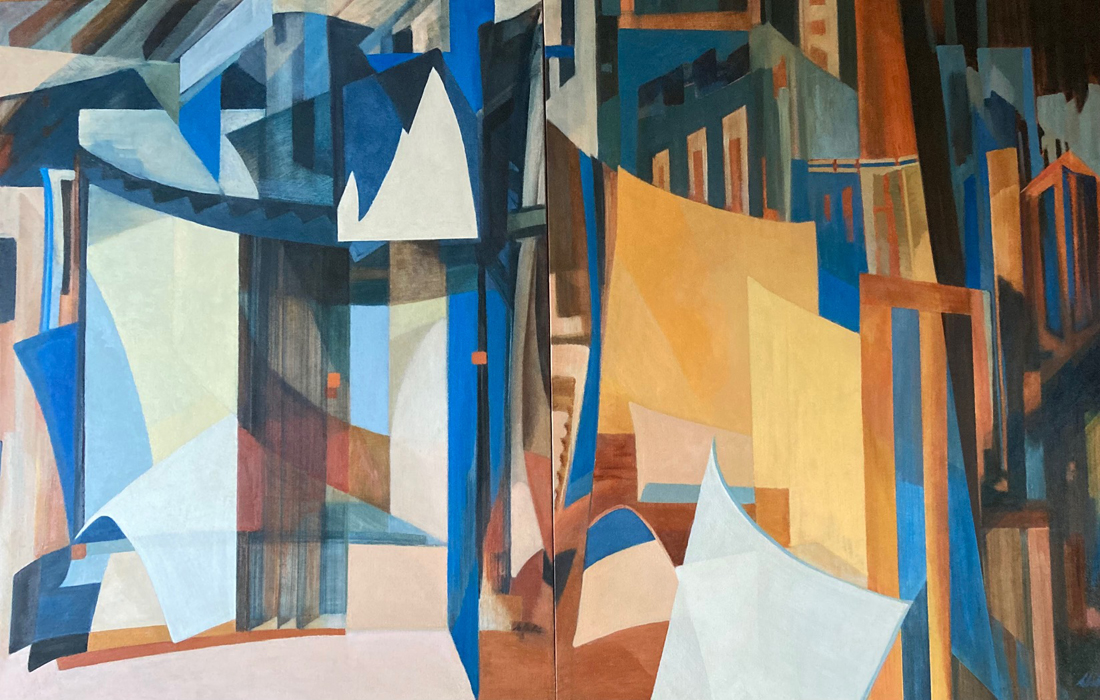 **************
*****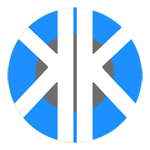 Visit SMA's Social Network