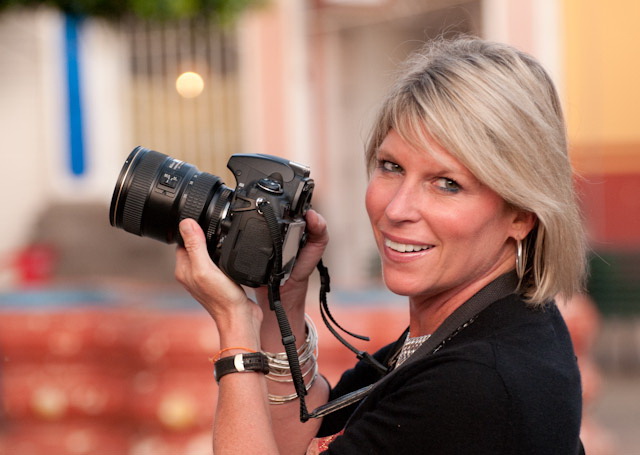 by Robert J. Hawkins, photos: Alison Wright
·
We have received word through mutual friend Maia Williams that the globe-trotting photographer and friend to many here in San Miguel, Alison Wright, has passed away.
Alison was scuba diving in the Azores when she suffered a tragic accident, possibly a heart attack compounded by Covid. (She was fully vaccinated.)
She was taken to a hospital in a coma. On Monday, her family arrived, and she was removed from the ventilator. While still breathing on her own, Alison showed no sign of brain activity.
The news came tonight [March 23].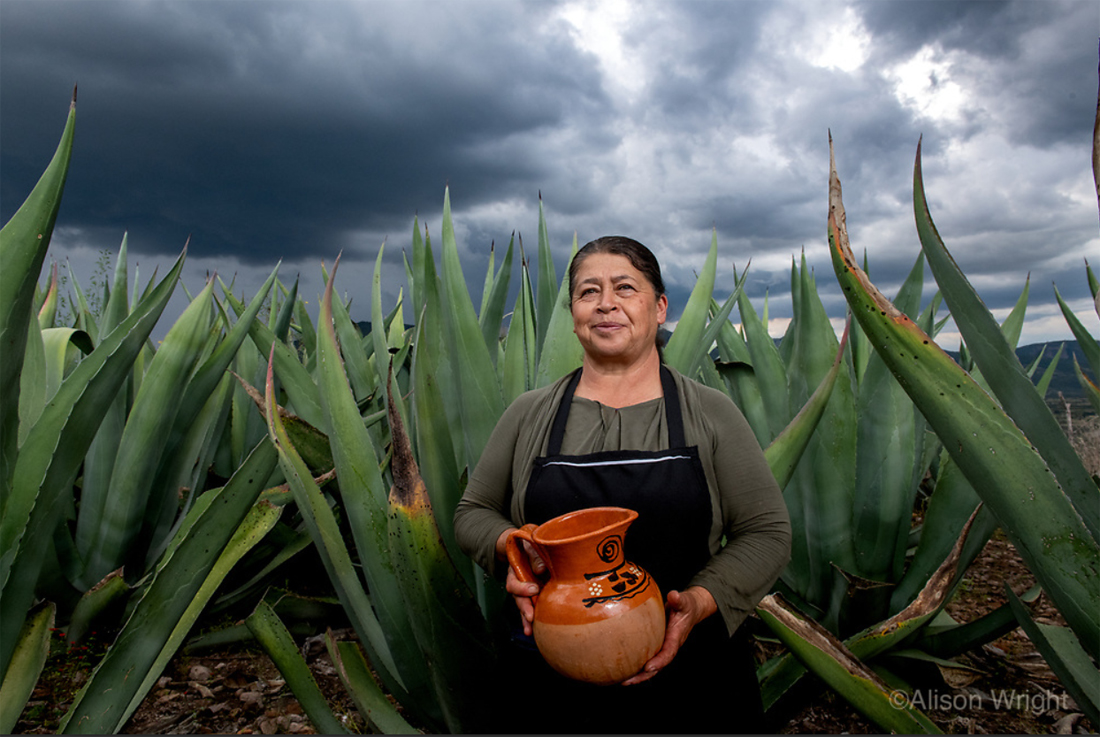 The world has lost not only a brilliant photographer, but a person of enormous compassion and drive, whose pictures gave voice to the often unseen and unheard around the world.
Alison was a friend of the Dali Lama and advocate for the world's poor, in whom she found tremendous beauty, bravery, and dignity.
Our paths first crossed in the 1990s when Alison came to work for the same daily newspaper that employed me; actually, two newspapers, the Union and the Tribune, which shared photographers and little else before they were forced to merge.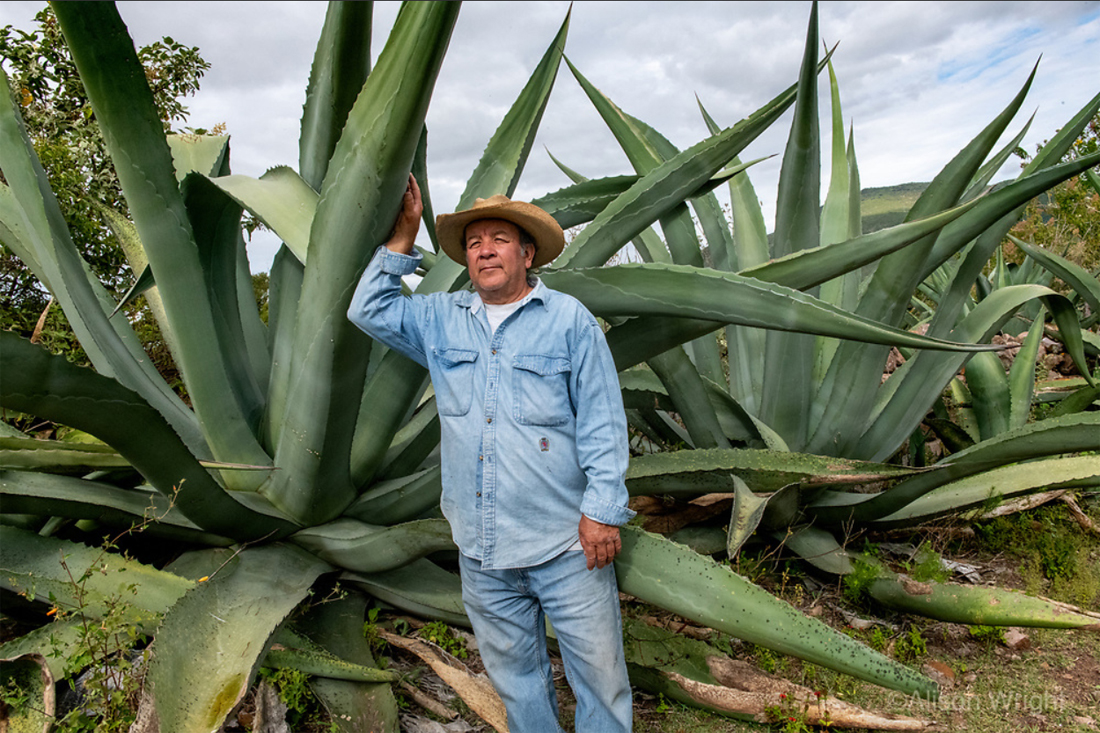 Alison spent three years in San Diego, starting at the Chula Vista Star-News, the La Jolla Light, before being hired by the Union.
Alison left the U-T when National Geographic offered to send her to Nepal for three months to photograph the country for the magazine. She gained international renown. Her photography books are filled with stunning images from around the world.
Notably, Alison developed a lifelong friendship with the Dali Lama, who granted her unprecedented access to document his daily life.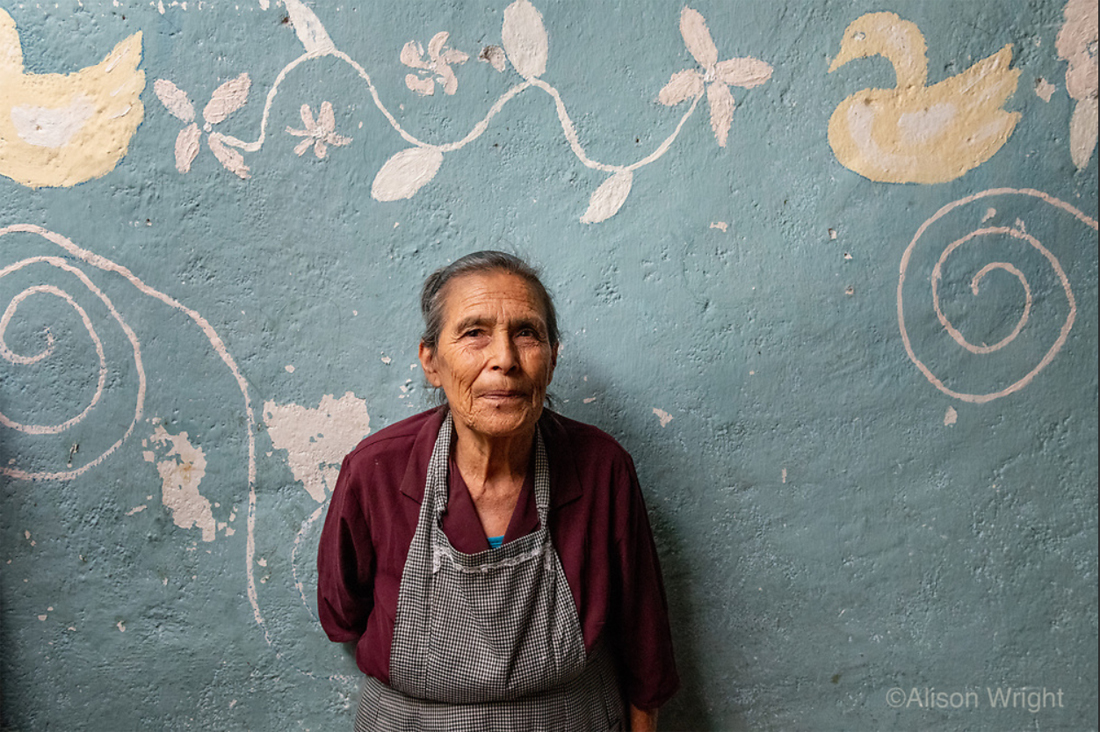 Here is a summary of her early years, in her own words, from a National Press Photographers Association interview:
"I went to college at Pepperdine and Syracuse Universities and I saved my money so I could travel to India. When the time came my father said, "It's so far, so dangerous, why don't you go back-packing in Europe instead?" That sounded incredibly pedestrian to me but I agreed just to appease him. I traveled through Europe and when I got to Spain I mailed postcards to my parents telling them how much I loved the beaches there, but what I actually did was hop a boat over to North Africa. It was my first third-world country and seeing those glimpses of poverty, children in need and refugees was a defining trip for me. I knew that's what I wanted to spend my life documenting and trying to help and create awareness in some way with my camera.
"Then I had someone mail my postcards from Greece saying how much I loved the beaches there and what I really did was hitch-hike all over the Middle East; working in Israel, hanging with Bedouins in the Sinai and Egypt, donning army fatigues and hitch-hiking into Beirut when they bombed the American Embassy. I was twenty-one and I was fearless!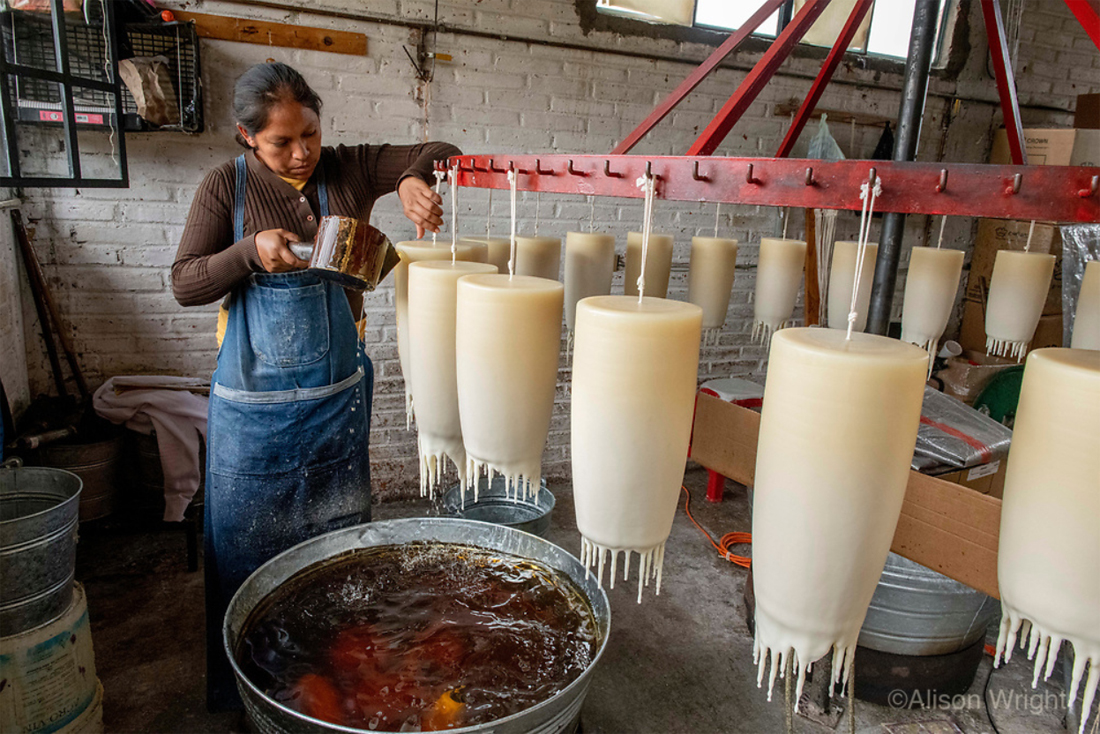 "Something funny that I just realized--I only just got to those beaches in Spain and Greece last year. Guess it took a while.
"From there I moved to the outback of Australia to photograph the Aboriginals and ride with the cowboys for a couple of years. When I returned to California I showed my images to an editor at the Chula Vista Star-News to see if they thought I had any job potential and to my surprise, they hired me on the spot! I lived in San Diego for three years, working my way up from the Chula Vista Star-News, to the La Jolla Light and to the San Diego Union, back when there were murmurings of a merger with the San Diego Tribune.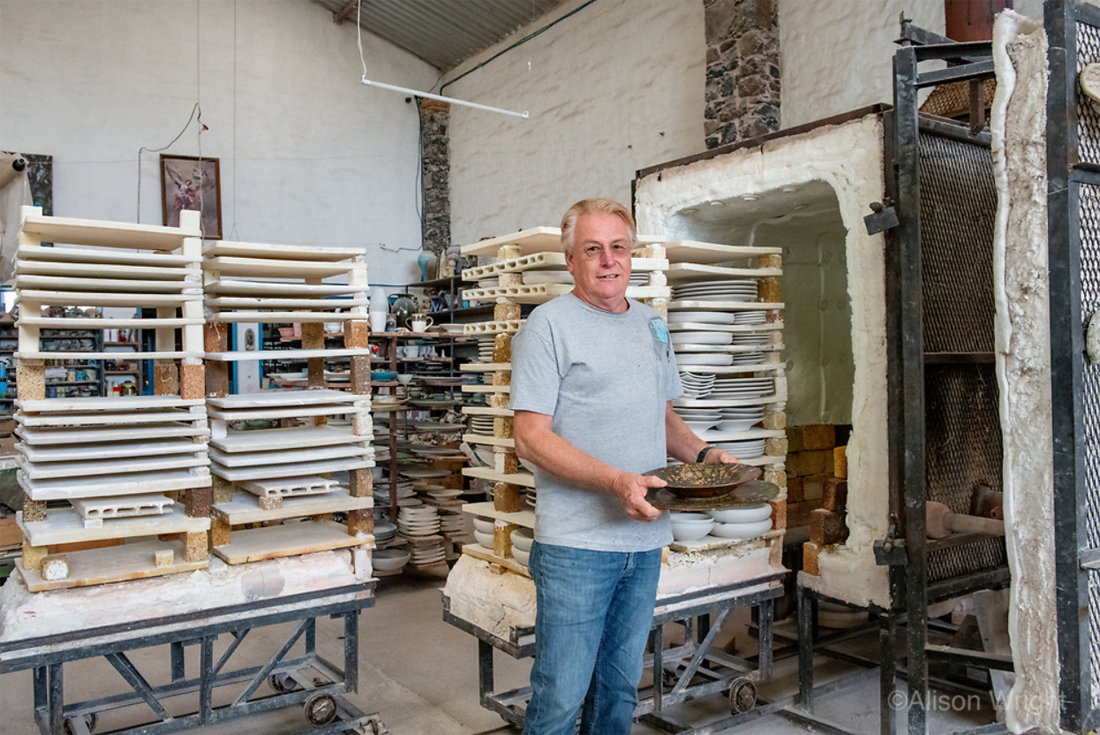 "I loved living in San Diego because I had a developing country right in my back yard. I did border stories and spent my weekends in Mexico photographing orphanages. One day at work I was flipping through a magazine and saw photos of these beautiful doe eyed children from India. It rekindled my feeling of how much I wanted to go there and at twenty-four worried that I was so old that maybe I would die at this newspaper.
"I called the photographer and told him how much I loved his images. His name was John Isaac and he was a UNICEF photographer. He told me if I was ever in New York to come by and show him my portfolio. I bought a plane ticket and flew out the following week. I showed him the photos I'd been taking of the kids in Mexico and he was instrumental in helping me get an assignment in Nepal. John changed the trajectory of my life and I love him for it. It was meant to be a three-week assignment but I so fell in love with the magic of Asia that I didn't leave Nepal for over four years! Meanwhile dozens of photographers lost their newspaper jobs back in San Diego with the merger."
"That was a great lesson for me in following your intuition and your passion. I've been freelancing ever since. It's also a great lesson that if a door cracks open for you, throw it open! I take advantage of every opportunity."
Alison had escaped death once before.
In January 2000, she was on a bus in remote Laos when it was struck broadside by a logging truck. One of her arms was almost completely severed and was sewn back on by a local villager without anesthesia. She had numerous broken bones, including all of her ribs on the right side. She was near death for several days before being transported to a city hospital, then life-flighted to San Francisco.
She wrote about her harrowing experience and recovery in Learning to Breathe: One Woman's Journey of Spirit and Survival.
San Miguel resident and former Union-Tribune photographer Jerry Rife and I and our spouses had been blessed to rekindle a friendship with Alison over the past few years when she came to San Miguel de Allende to teach photography and lecture.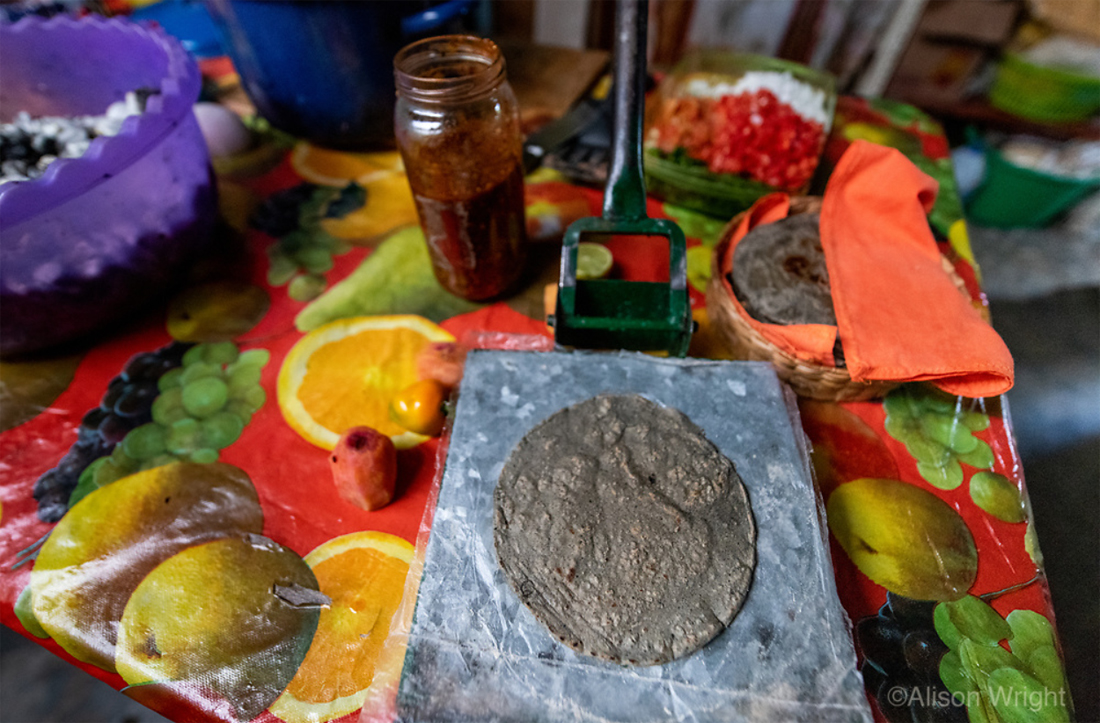 In January 2020, Alison returned to San Miguel as the "opening act" on a bill that featured TV newsman Sam Donaldson. She told about her harrowing experience in Laos and shared her beautiful photos from around the world. Donaldson was clearly awed. When he stepped to the podium, he wryly noted, "I've always believed that you don't follow dogs or children onstage, to which I'll now add, 'Don't follow Alison Wright!'" (Read more)
Alison graduated from Syracuse University and earned a graduate degree in Visual Anthropology from Berkeley.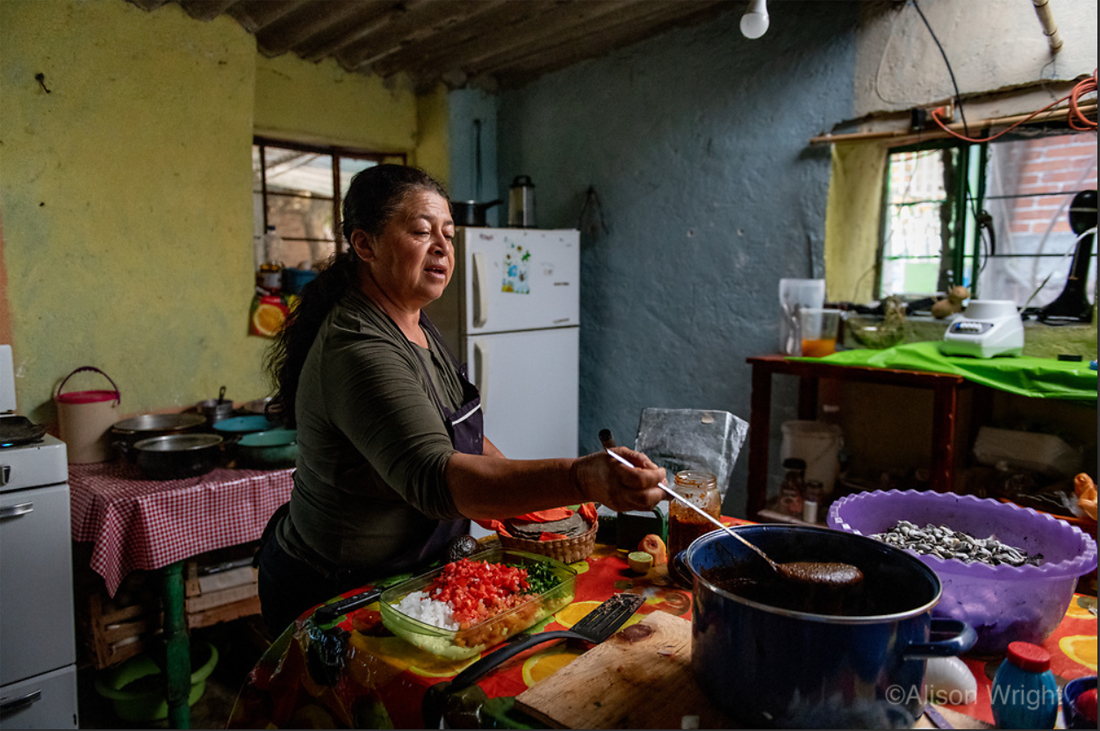 When I first saw her speak in San Miguel, I went up and introduced myself with something like, "I believe that we worked at the Union-Tribune together."
Her eyes grew wide, and she said, "Jerry Rife!"
Jerry, who lives in San Miguel, had been one of her mentors at the time, and she had great memories of him. A reunion was quickly organized. Alison returned several times to San Miguel, and it was always a joy to see her and hear about her latest projects, most recently an exhibit of images of working women from around the world, soon to be a book, I believe.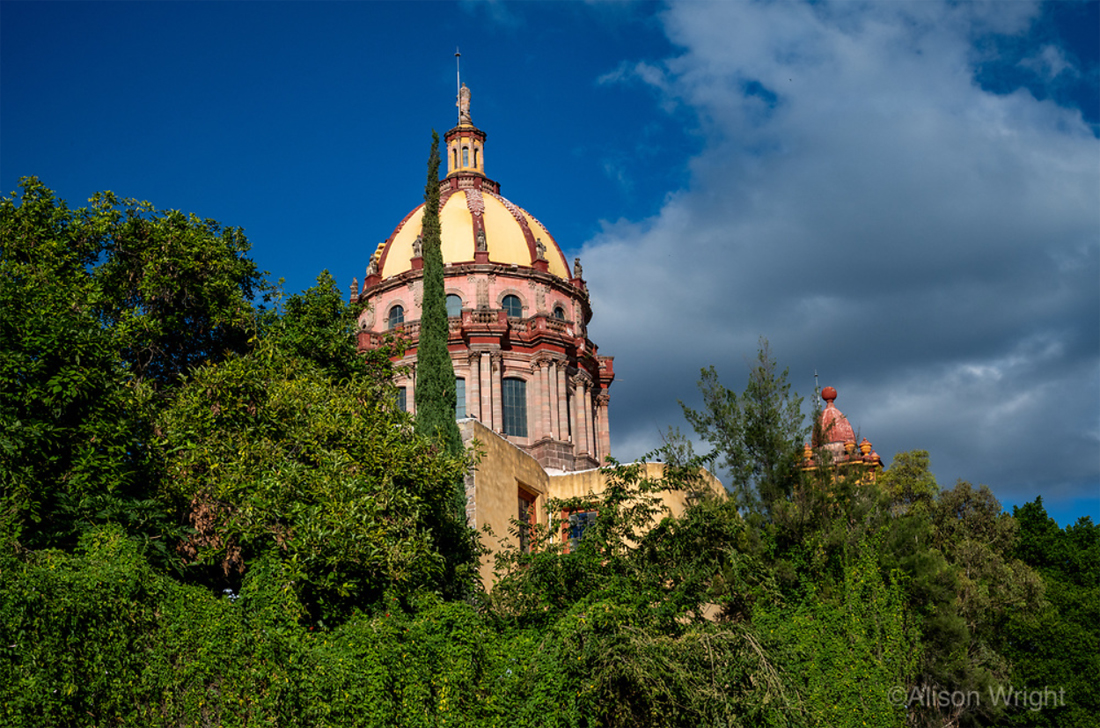 At the end of 2021, Alison took a long-postponed diving trip to Belize and was able to check off "Dive the Blue Hole" from her bucket list. I can only assume that the Azores was on that bucket list as well.

This is her official website, with a wealth of her amazing photography: www.alisonwright.com
The photo was taken atop the Rosewood Hotel in San Miguel de Allende in October 2019. Left to right, Bob Hawkins, Rose Alcantara, Jan and Jerry Rife, travel writer Laura Bly, Alison Wright, Maia Williams and Wyman Rousseau. Maia (co-director of the SMA Writers' Conference) and Wyman (her husband) met Alison on a train platform in France in the 1990s. They were all on their way to Thich Nhat Hanh's Plum Village for a retreat.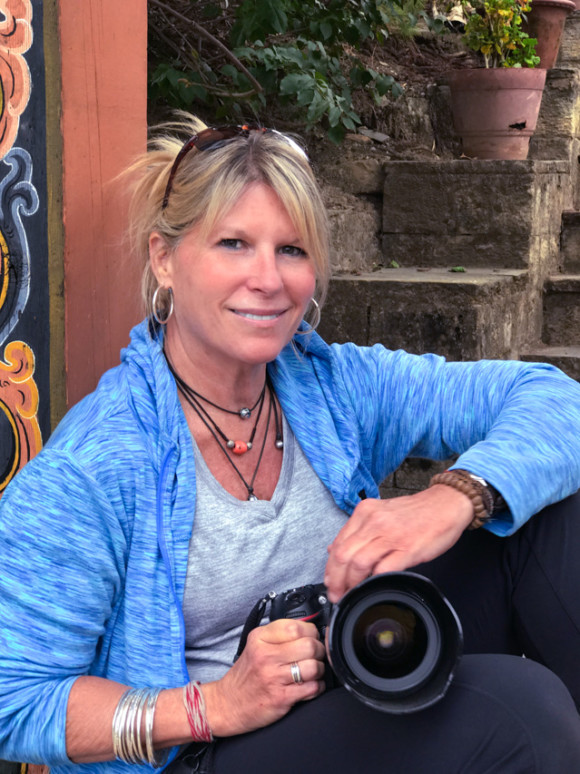 Our hearts are broken, and all love goes out to Alison Wright's family and friends.
**************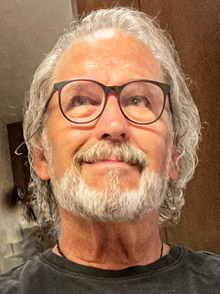 Robert J. Hawkins was a newspaper and online writer and editor for nearly 40 years. He and his wife, Rose Alcantara, moved to San Miguel de Allende after living on a island off the coast of Belize for five years.