by Dr David, Editor / Publisher
Struck by the beauty of a hilltop, some short distance below Valle de Maiz, Gloria Belendez Ramirez, the "mother" of Villas Xichu, began construction there in 1998.
Little did she know that, inspired by her family of masons, what began as "her home" would expand into a Life Celebration Center with eight villas, an event area for 230 seated guests, a two-storey conference center, three swimming pools, hottubs, a temazcal and more.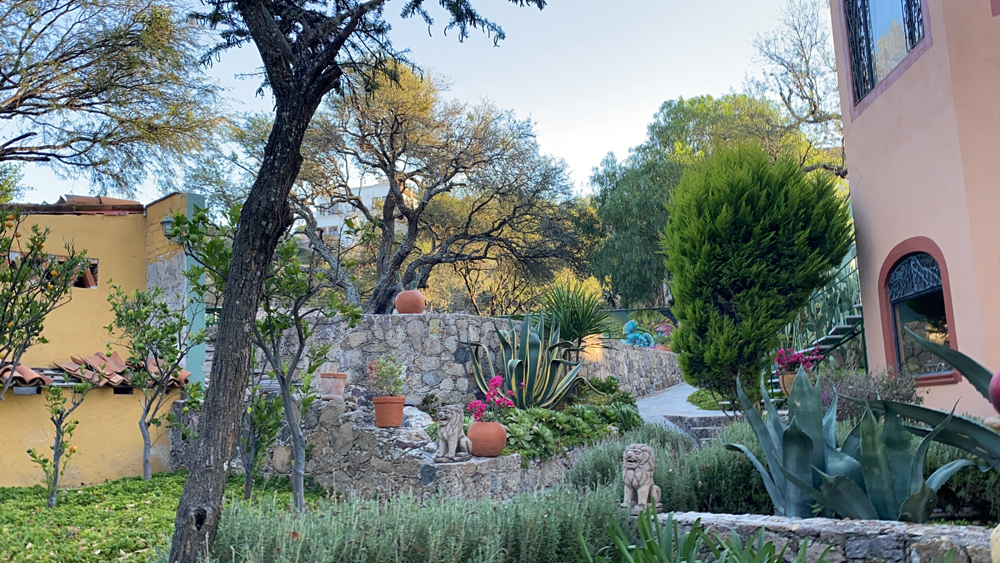 Gloria has cultivated an enormous four acres of gardens at Villas Xichu. These contain an extraordinary assortment of plantlife, including 100 year old cacti and 100 foot trees. Delightful paths invite you to wander the grounds. Charming architecture punctuates your journey. Numerous fountains bubble happily. Pools of water reflect the heavenly effect.
Inheriting the work ethic that so very much characterized the lives of her mother and grandmother, Gloria is a doer. She admires the humble grandeur of Mexican artisans and is inspired to weave magic along with them.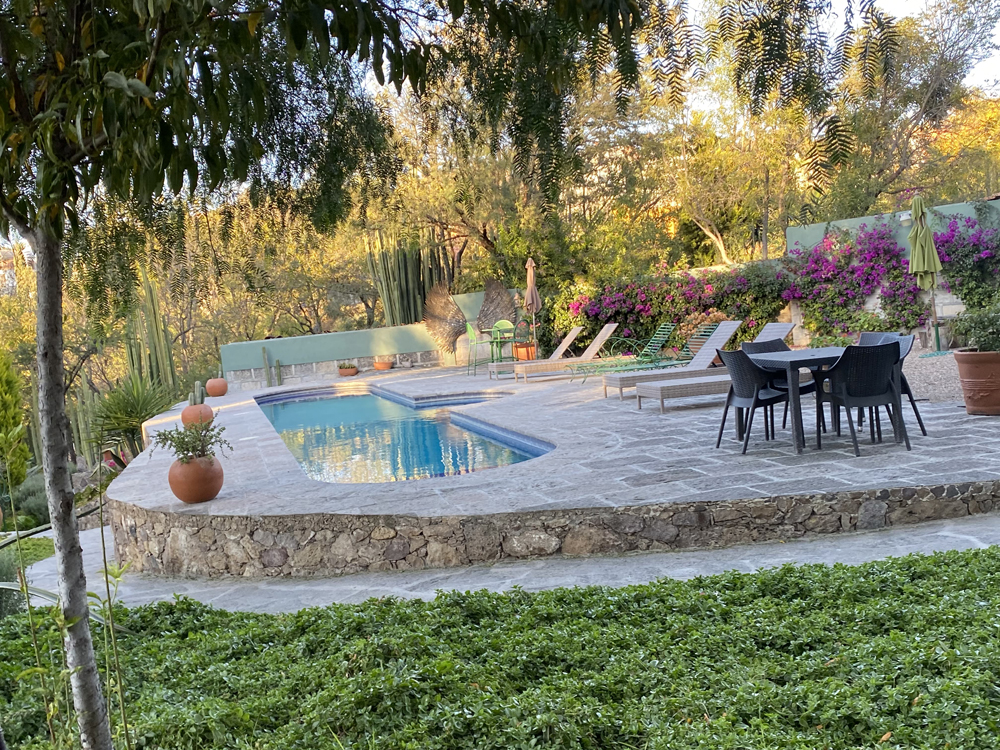 That work ethic, and the fairytale existence that Gloria continues to lead, manifest in the wonder that is Villas Xichu. More than a boutique hotel, as a Life Celebration Center it is open for classes, workshops, temzcals, art exhibits, weddings, retreats and all that celebrates life.
She will tell you that she's out of her head, but her magnificent private park overlooking SMA tells you otherwise. She lives her motto, "Be Happy and Stay Happy No Matter What," manifesting a wealth that is not dependent on money or outer circumstances. Unlike so many others in the "New Age," Gloria has more than just an intellectual understanding of this principal. She is not "out of her head." Rather, authentic and original, her head is informed by her heart. Or she is out of her head living the path of the heart.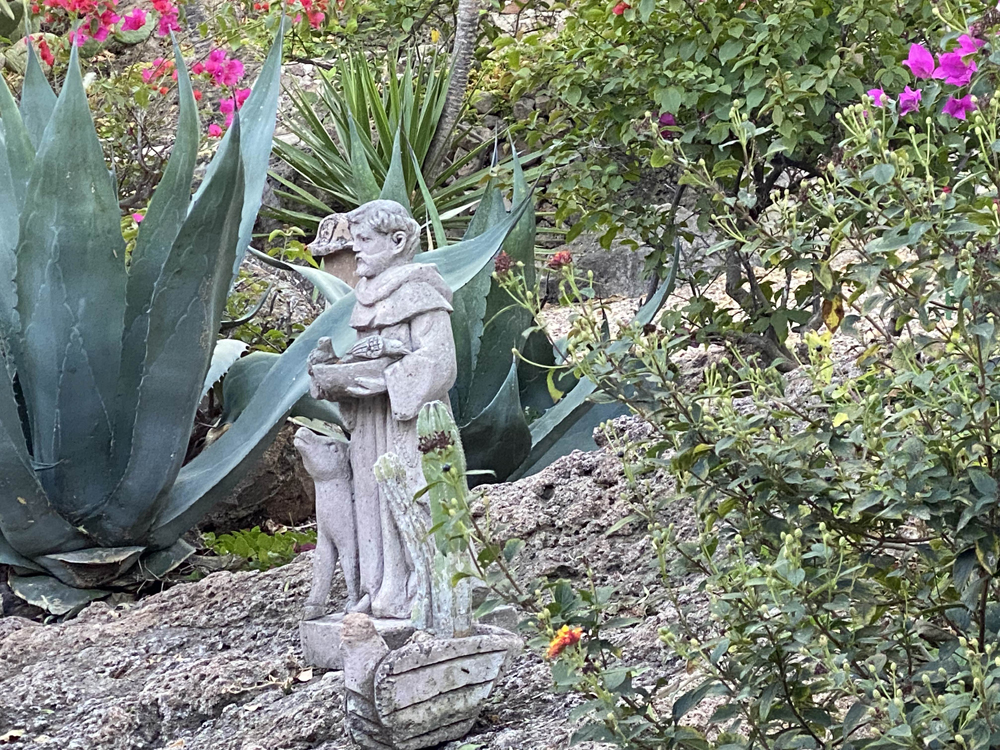 Still, despite her impeccable aesthetic and impressive spirituality, the mother of Villas Xichu does need some help communicating her vision, presenting her marvels to the San Miguel community and to the world. That's where I come in.
"Incredible" is an overused word, but Villas Xichu really is hard to believe. Sitting poolside in the shade of a pine tree with its founder and dynamo, I realized that it was my mission to organize and present her vision, a vision already very much manifest on her hilltop.
In a manner of speaking, I am in a similar position with my Lokkal project. The hard work is already done. The structure is in place. The vehicle is already running, but at nowhere near its full capacity. I have long wished for someone to come and help me power it up.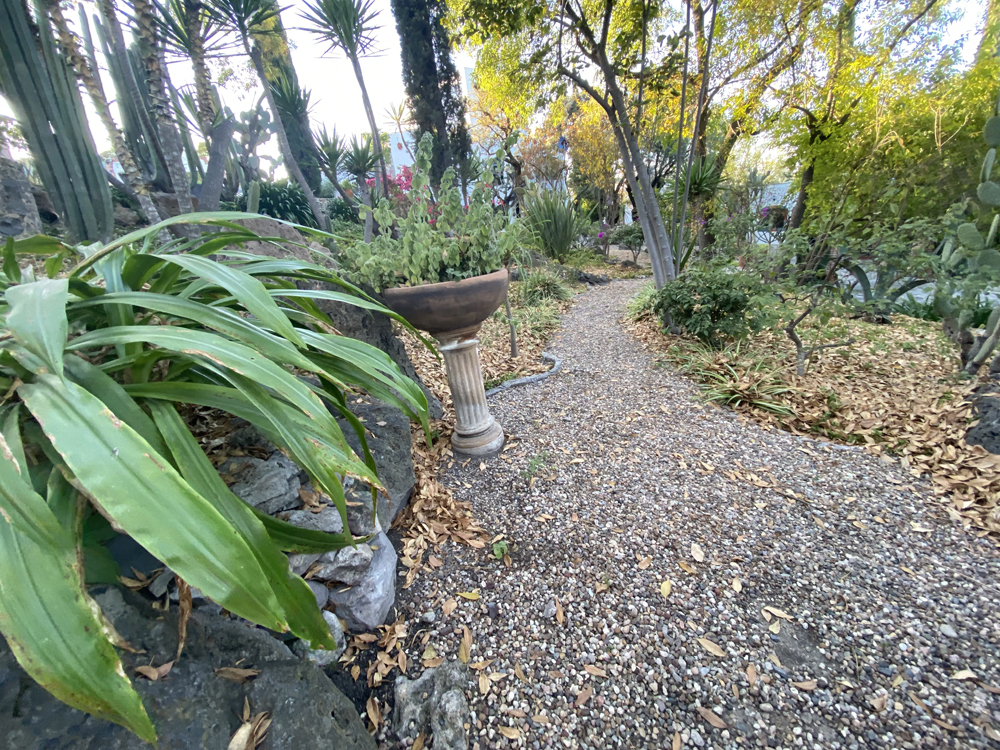 Very recently, sitting in the grass aside the pool, I realized that I can, in part, fulfill that fairy godmother role for Gloria and Villas Xichu. A lot of people need help with publicity, but very few have so much to publicize. Lokkal is SMA's vehicle for publicity, and Villas Xichu is my dream client.
I too am in a fairytale. In this story, wanting someone to help me, I realize that it is I who must help someone. I come to understand that I have the power, and that the surest way to receive is to give.
Abundance is superfluity, in which giving does not diminish that which is given. That is the first of the secrets that I am learning from Gloria. We are both celebrating life, empowering others to manifest their prosperity.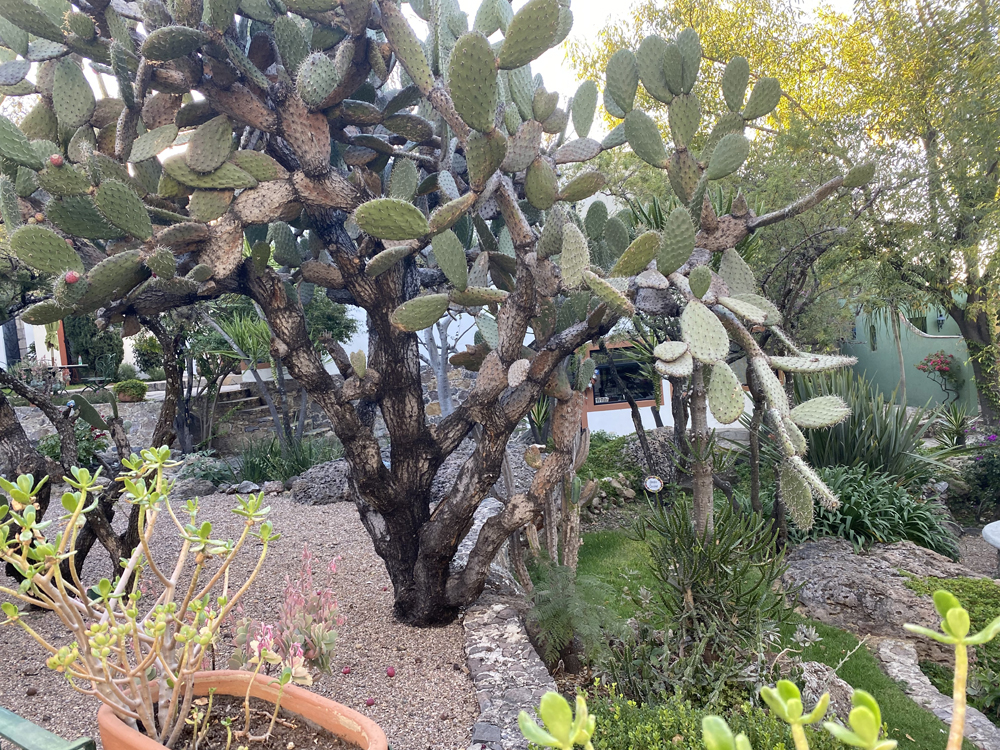 *****

Come connect with the richness of life in a new way.
See multiple exhibitions of art and crafts.
Visit Villas Xichu, Monday, December 20,
your private park in San Miguel,
Camino Real de Xichu 9,
Valle del Maiz

See the event announcement

*****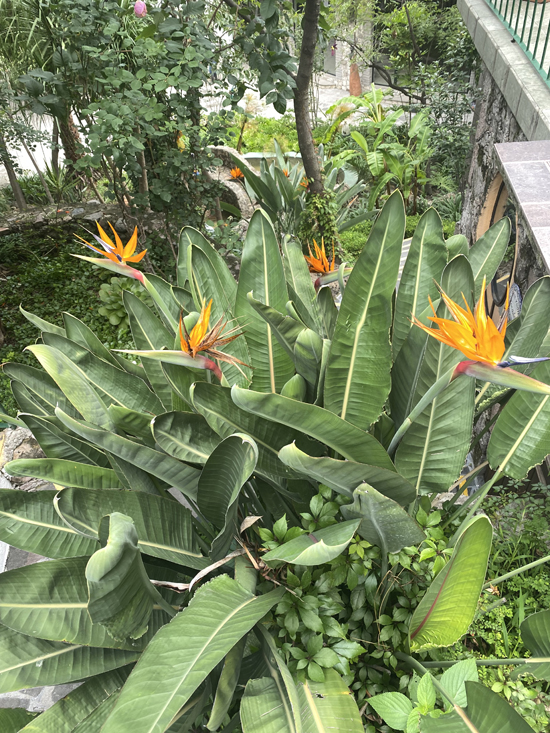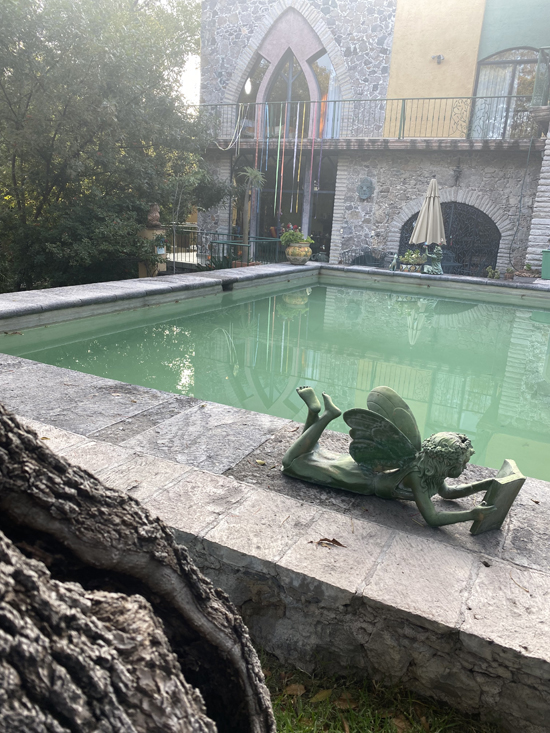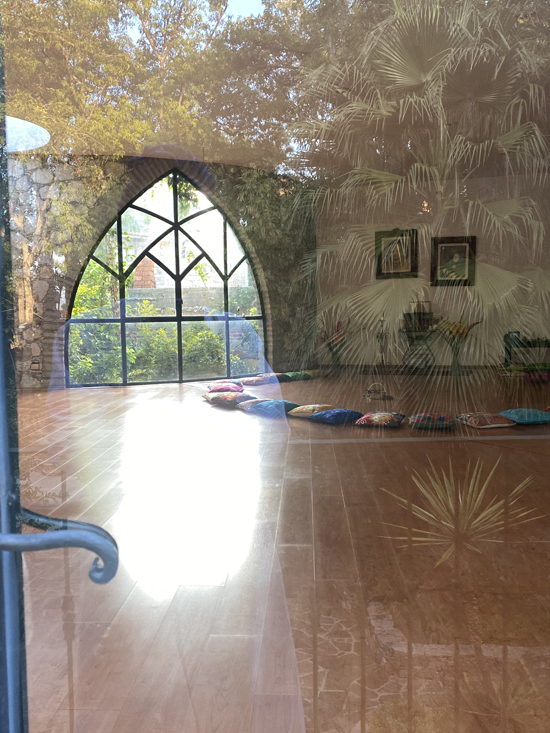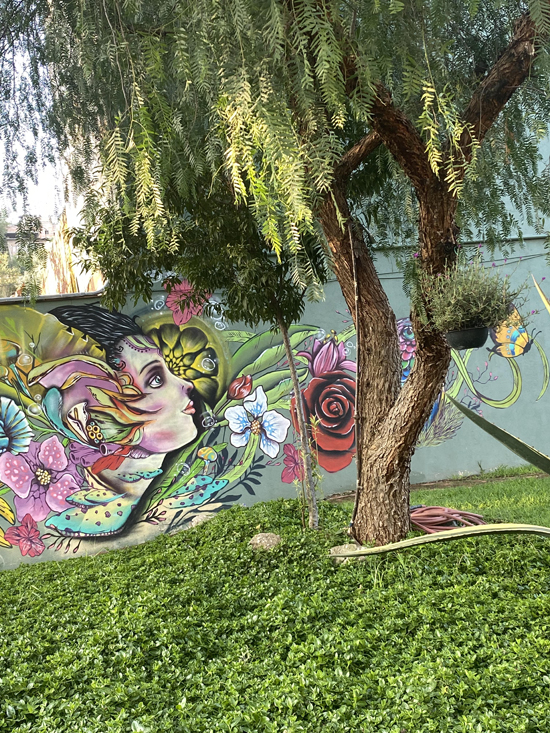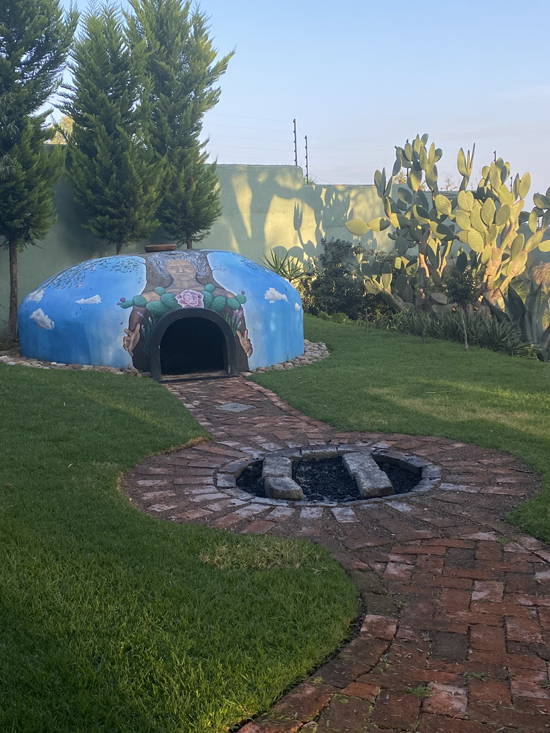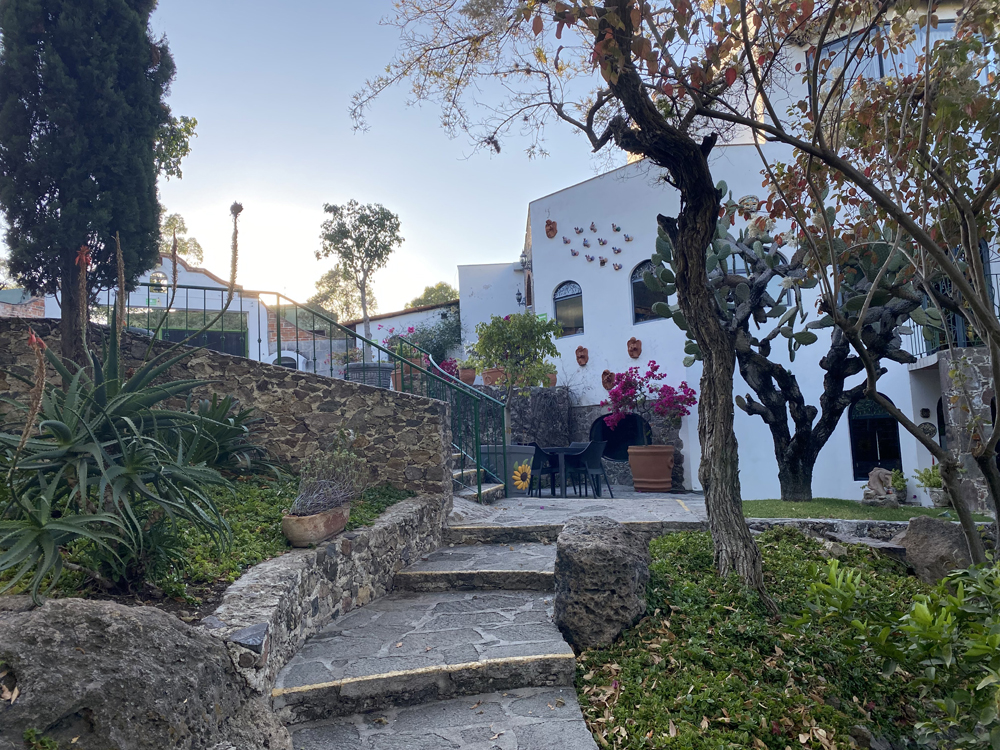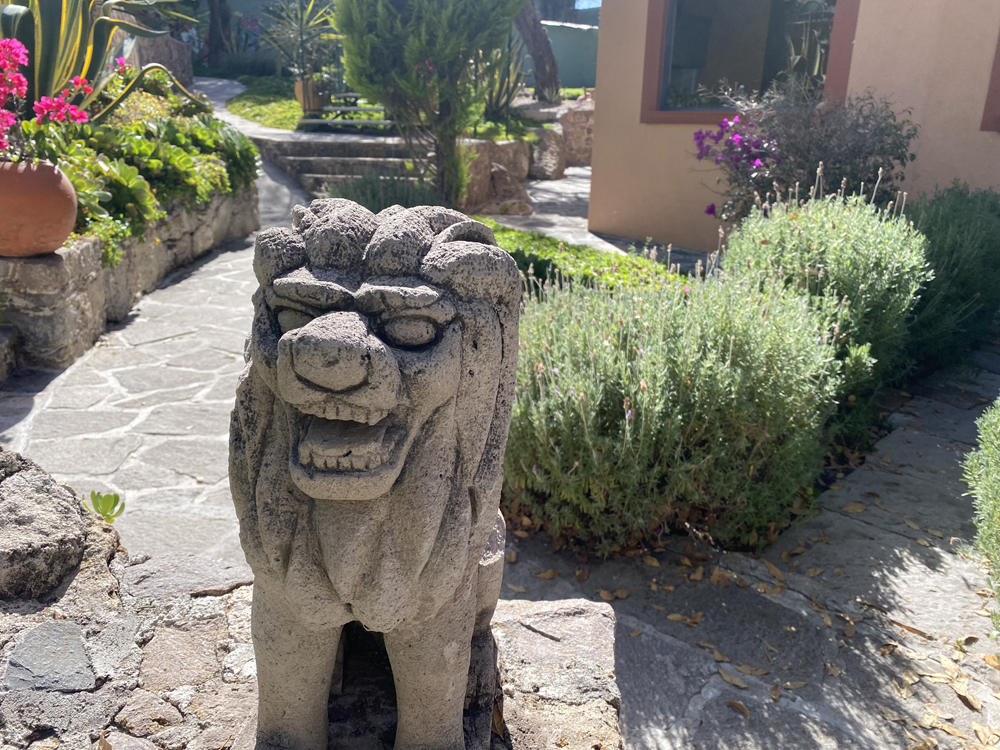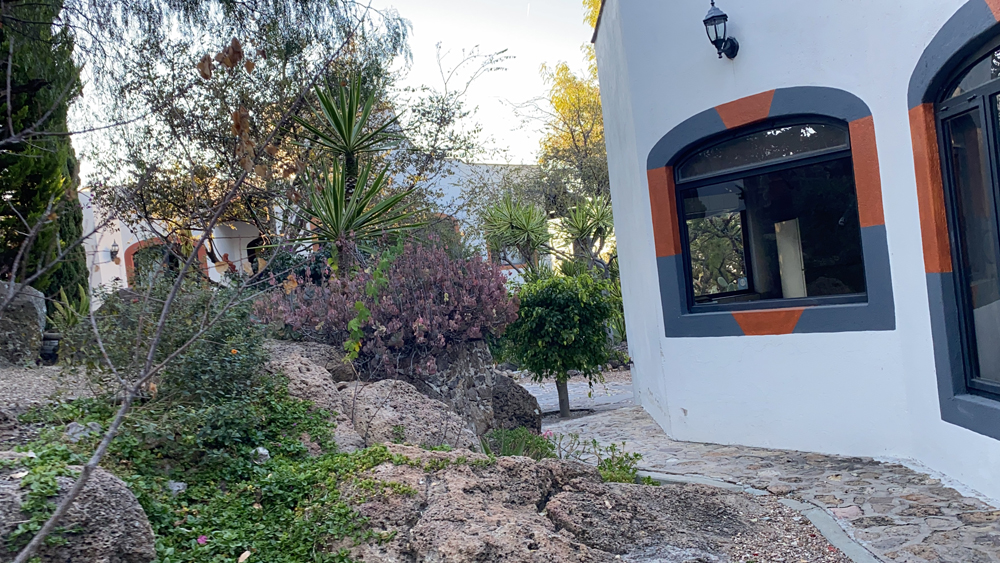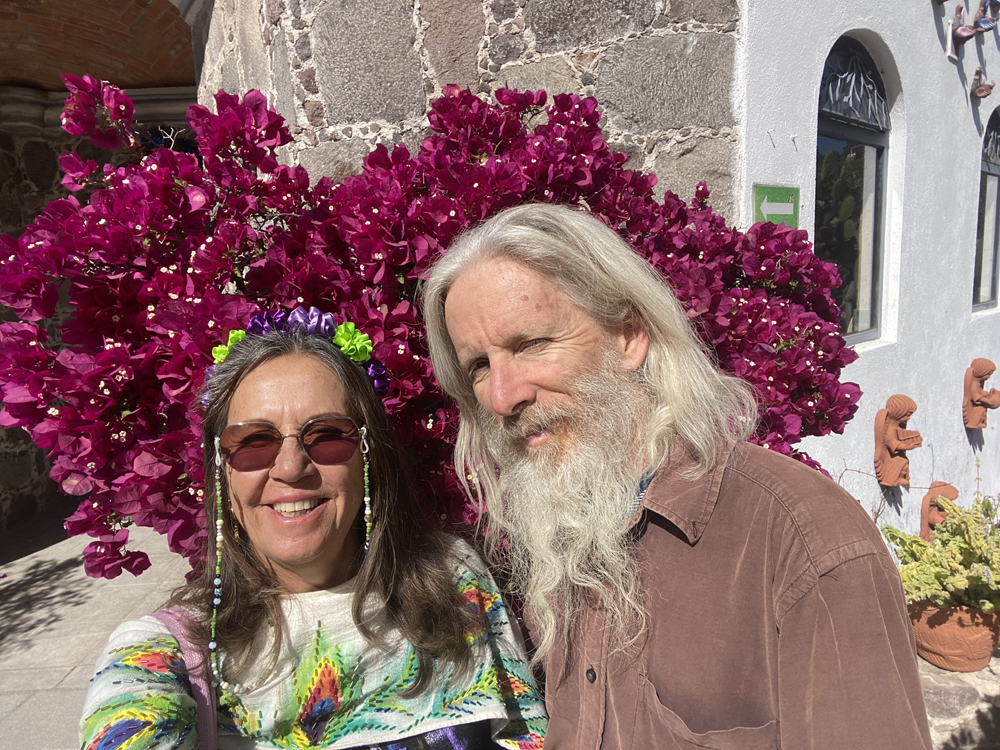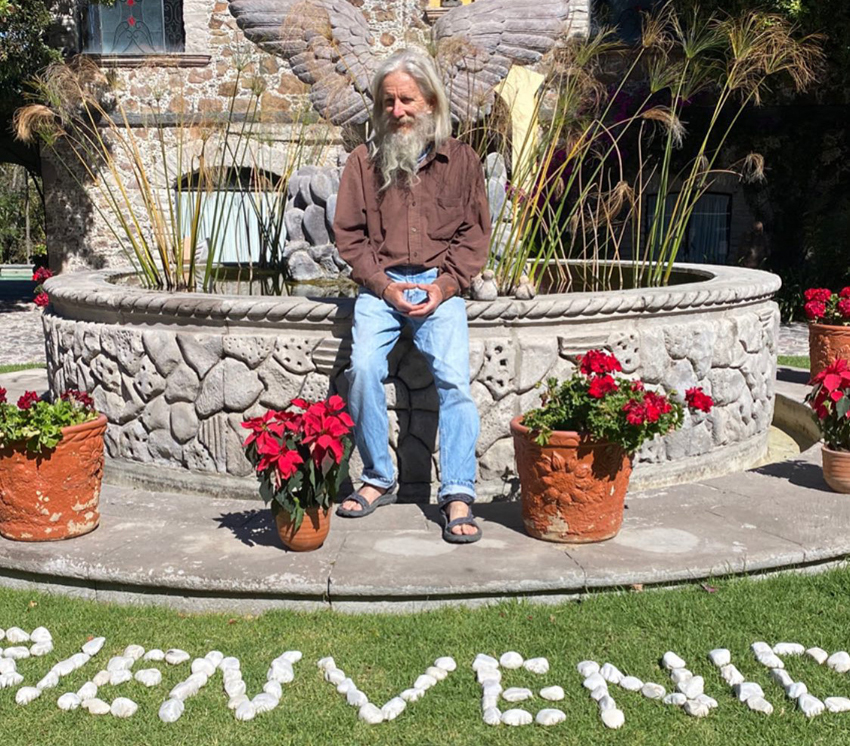 **************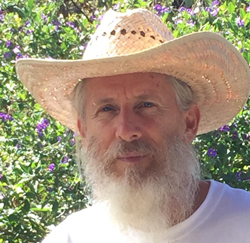 Dr David and his merry band believe that the new expanded Lokkal will change the world, city by city.