by Juanita Benedicto
The world seems to have changed overnight. Every conversation centers around the Corona Virus. It has brought the economy to its knees, including severely disrupted supply chains around the world. Before I open my email, I know it will contain the latest on closures: schools, restaurants, and borders. My friends in California send me dire photos, apocalyptic scenes of empty shelves and deserted buildings. I consider how long it will take for COVID-19 to hit San Miguel. I wonder how we will handle it.
Last week I heard a foreigner had filled his cart with hand sanitizers at Soriana, clearing out the stock at the store. Some speculated he might intend to share his bounty with others. Others ruminated this was a selfish act: hoarding for one's personal use and ignoring community health. We can't really know one way or another. We can only control our behavior, and this through controlling our attitudes. If we populate our minds with fear-based scenarios, those same fears will determine our actions, such as hoarding and pessimism. If we think positively, we're closer to behaving altruistically in any given situation.
Let me give you an example. I was talking to my neighbor the other day. She is one of those shining lights, a beautiful person who circulates joy and kindness wherever she goes. She was asking how my boyfriend's business was doing. My boyfriend, Fernando, teaches dance. Most of his students have cancelled their private lessons. My neighbor is one of his students. She hoped that others had continued to pay for their lessons, even if they couldn't make class, like she had generously done. I replied that his other students had not and that perhaps they hadn i't even considered doing so. I'm afraid that I would have been in that camp myself.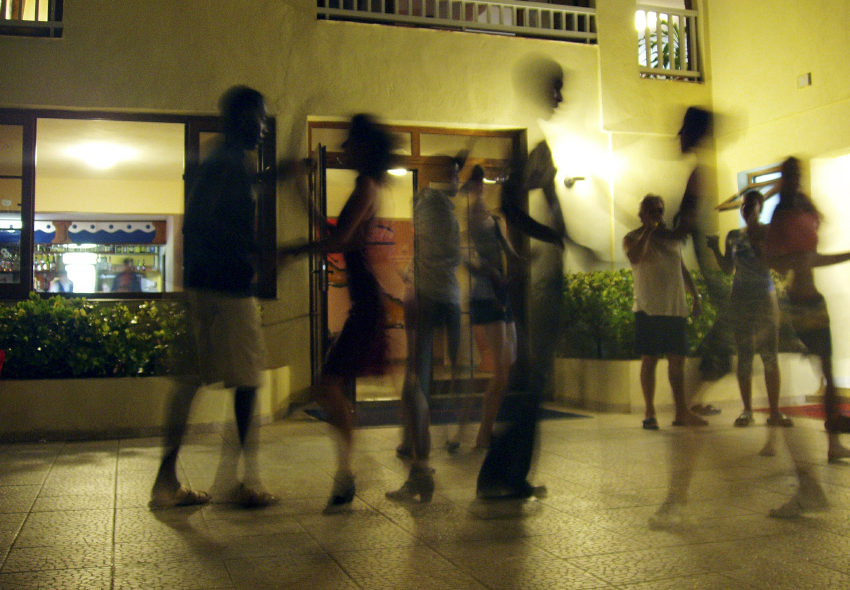 My neighbor suggested that this is the only way we're going to get through this. We have to help one another in a sort of "pay it forward" type of way. The days that followed, I came back to this conversation, thinking about what she had said. I realized that this crisis is a perfect opportunity to bring about the best in each of us, if we let it.
I had my own "pay it forward" situation to ruminate over. An astrology conference I had been looking forward to for months was moving from an in-person format in Seattle to online. Since I had primarily booked the conference to network, I wasn't sure now what to do. My instinct was to cancel and ask for a refund. Yet I know this conference is run by a family and this yearly event is how they make their living. I also know that I'm not exactly flush, having switched to astrology full time from a steady career in academia two years ago, and having it as my sole source of income. I could really use the refund.
I thought about Fernando, imagining if all his students had paid for classes they never received. What a blessed impact that would have made on him. I thought about my beautiful neighbor's actions. I knew at the gut level that she was right. As I deliberated, the decision became self evident. I wrote to the conference organizers to ask if there was anything I could do to help the conference achieve its greatest success this year. I would not be asking for a refund.
I share all of this with you because we need positive examples right now. We need to fill our hearts and minds with things that delightfully surprising us. We have a choice right now: will we take the high road or the low road? Because the middle road is washed out. My instinct was to cancel and receive a refund. But, just by sharing her warmth and kindness, my neighbor up-leveled that instinct. I share all of this with you in the hopes of up-leveling yours. We need more of this kind of influential stories. They altruistically change our attitudes and behaviors.
If you have to decide one way or another right now on an issue you're grappling with, I advise you to go high. Be generous. Circulate kindness. Because when you do, you'll have a positive effect on the people around you. Genuine goodness is medicine for the heart and is better than a whole cart of hand-sanitizers. If we can take anything from the crisis we find ourselves in, it's that kindness matters. And kindness is a lot more infectious than the Corona Virus.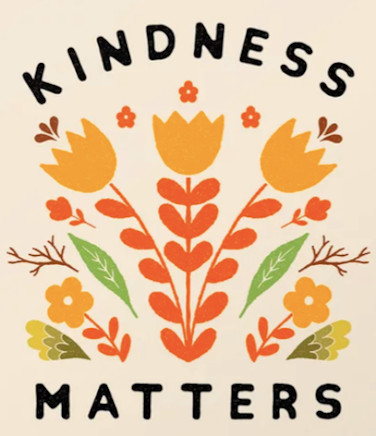 **************
Juanita Benedicto is a consulting astrologer and tarot reader. She lives in San Miguel de Allende where she enjoys listening to the sounds of church bells, roosters, and wind. When she's not pouring over natal charts, she's wandering the hills with her rescue pup, a Red Heeler named Yara. For consultations (both in person or remote) she can be reached at:

juanitabenedicto.com