Jon Sievert photographed musical legends from 1971 to 2003. He shot 75-85 concerts year after year, including going backstage to hang out with the stars and do interviews. His images have appeared on more than 100 magazine covers, dozens of album/CD covers, in film and television productions, and in hundreds of books and publications worldwide.
He was the staff photographer, a writer and editor for Guitar Player, Keyboard, and Frets magazines for more than 20 years. During that period, and in subsequent years, he photographed many of the greatest musicians of our time in all idioms, including Rock, Pop, Jazz, Blues, Bluegrass, Americana, Country, Classical, Folk, and World music. He also worked as a freelancer and was the house photographer for the Monterey Jazz Festival for several years in the mid-'70s, for all the Bread & Roses Acoustic Music Festivals, and for the San Francisco Blues Festival from 1982 to 2002.
In 1996, Sievert formed Humble Press (www.humblepress.com) to publish his book, Concert Photography: How to Shoot and Sell Music Business Photographs. In addition, he published two books in 2011 under his humble press imprint, including Inside the Broken California Prison System by prisoner Boston Woodard (www.brokencaliforniaprison.com). He also served as the president of the (San Francisco) Bay Area Independent Publishers Association (with 200 member publishers) for two years. As a designer and consultant, he has helped eight San Miguel authors fulfill their dream of starting their own publishing company in the rapidly evolving publishing industry and seeing their book in print.
*****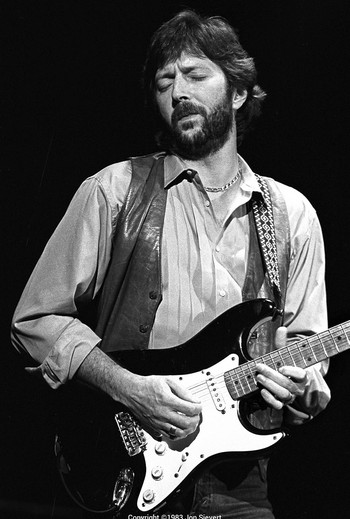 Carol Schmidt: How did you get started doing music photography?
Jon Sievert:I've been a music lover and fan for as long as I can remember. I grew up in the golden age of rock and roll with people like Elvis, Chuck Berry, Little Richard, Jerry Lee Lewis, Ricky Nelson, the Everly Brothers. Buddy Holly, and Sam Cooke. The first concert I ever attended was Elvis Presley at the Toledo Sports Arena in 1956 when I was in eighth grade. The first band I ever photographed was Little Anthony and the Imperials while working as a summer intern for the Toledo Blade newspaper.
I didn't really start photographing musicians seriously until I moved to San Francisco in 1969. It was such a great time for music and anybody could bring their camera to a concert. There were no security guards to stop you from walking right up to the stage to shoot. Though there was usually always someone guarding the backstage door, there were no backstage passes. If you were carrying a camera bag and looked like you knew what you were doing, you could often just walk right in. That changed within a couple of years but by then I had built some credentials.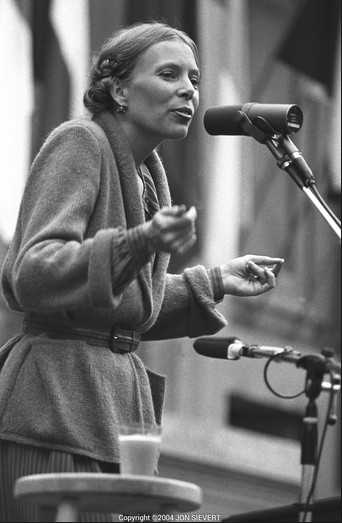 CS: How did you do that?
JS: My first break came in 1970 through an old friend who freelanced for Rolling Stone. He had an assignment to do a piece on The Youngbloods, best-known for the song "Get Together," who had relocated to Northern California. He asked me to go along and shoot some photos and several ended up being published. The Youngbloods liked my photos enough that they hired me to shoot the cover for what turned out to be their last album. Later, I did a couple of album covers for their lead singer, Jesse Colin Young, as a solo artist.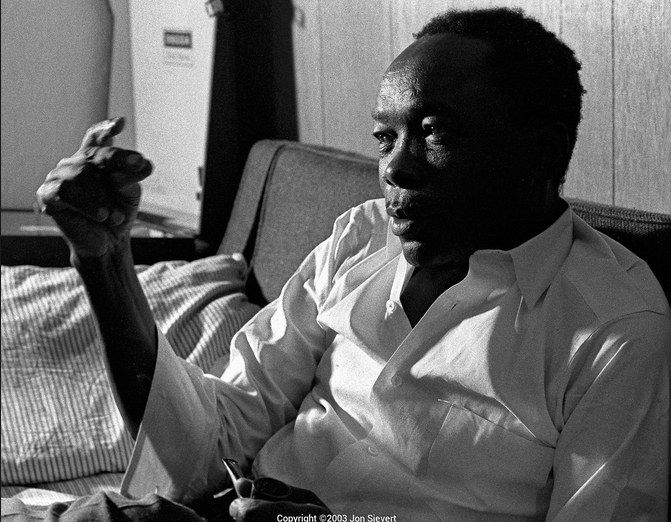 At about the same time, a neighbor in my apartment building told me that the great bluesman John Lee Hooker had recently moved from Detroit to Oakland, and that he had convinced him to play for the opening of his new head shop in the Haight Ashbury. I notified my friend again and he pitched a story to Rolling Stone. I went to Hooker's funky little apartment and spent a few hours hanging out, listening to music, and taking photos. So the first music photos I had published were in Rolling Stone. It was five years before I had another in the magazine.
While working with my friend on a story for another publication I met John Cipollina, who had been the lead guitarist for Quicksilver Messenger Service. I was a big fan of his distinctive playing, and because I was also a writer with a BA in Journalism, I decided I wanted to interview him and write a piece for Guitar Player, then a small publication best described as a trade magazine for musicians. All the articles were music and gear oriented as opposed to focusing on the pop culture aspects of music.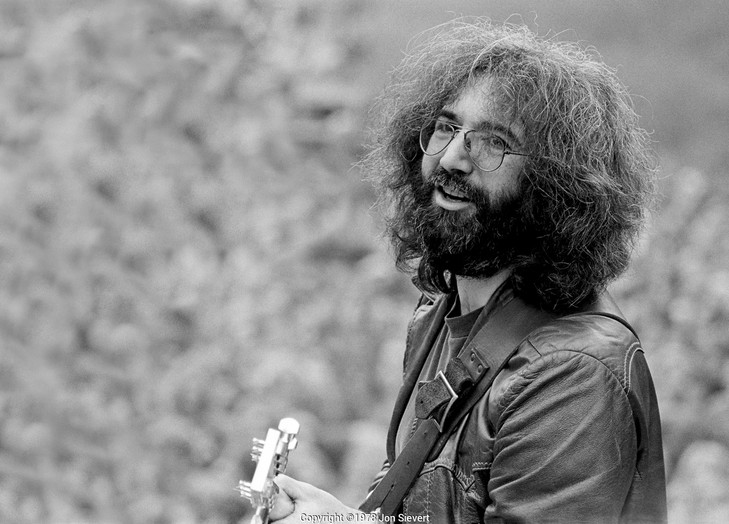 I called the editor and he readily agreed to my proposal and told me he wanted it to be a cover story. The interview went well and the story, along with my photos, was published in January, 1973. The editor was so pleased that I could write and take photos, he started giving me other assignments. That began a 20-year relationship with the magazine, which grew into a hugely successful publication stuffed with music-related ads.
When the company launched a companion magazine devoted to keyboard instruments in 1975, I became the official staff photographer and a contributing editor, while continuing to write freelance pieces. A few years later a third publication, Frets, was founded to cover acoustic stringed instruments, primarily guitar, violin, mandolin, and banjo but also instruments like dulcimer, oud, and even sitar.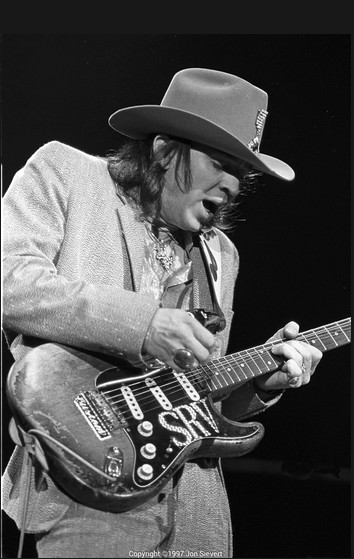 CS: Are you a musician?
JS: That might be stretching the point. I knew basic guitar chords and some music theory when I started with Guitar Player--just enough to know what questions to ask. But I never felt I was good enough to perform. Sometime in the late '80s, I started playing the mandolin and still have a lot of fun with that though I'm still a dilettante
CS: Who are some of the musicians you've photographed?
JS: That would be a very long list but just to name a few off the top of my head I'd say Eric Clapton, Dizzy Gillespie, Jimmy Page, Jeff Beck, Jerry Garcia, Muddy Waters, B.B. King, Pete Seeger, Oscar Peterson, Joni Mitchell, Bonnie Raitt, Paul Simon, Joe Pass, Jim Hall, Jaco Pastorius, Carmen McRae, Etta James, Bill Monroe, and so on. The thing was that the magazines were targeted to musicians, which made them very popular with famous musicians. It wasn't difficult to get interviews with the greatest living musicians of all genres.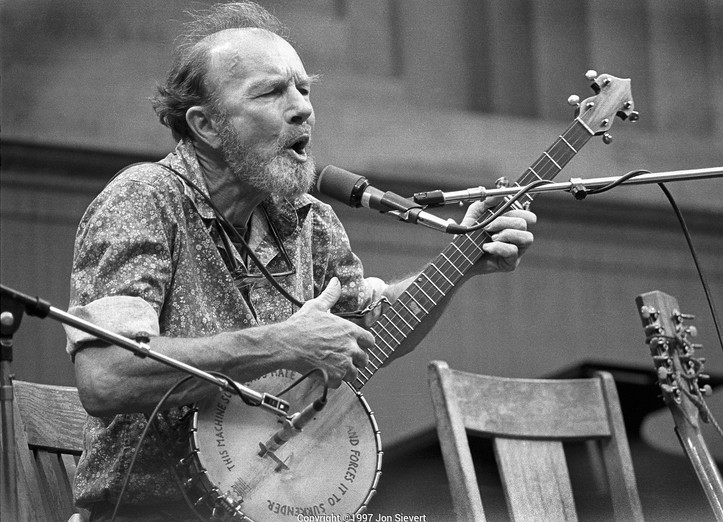 That is probably what sets my archive off from my photographer contemporaries. They all tended to shoot one, maybe two, genres of music be it rock, blues, jazz, country, bluegrass, folk, or whatever. I got to shoot the greatest artists of all kinds of music. That was good because I love all kinds of music, and I made some incredible discoveries in the course of my work.
CS: Who were the most interesting people you interviewed?
JS: I didn't do anywhere near as many interviews as photos but I was lucky to talk to a few icons. My two favorite interview subjects, however, were Jerry Garcia and Les Paul. I've been a Deadhead for a long time and I had the fortune of interviewing Garcia on five occasions. He was a funny, humble, and extremely articulate man, and I'm in the process of trying to turn those interviews into the basis for a book.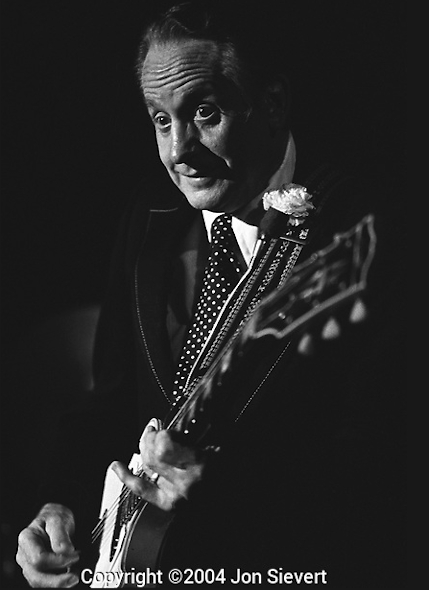 Les was simply irrepressible. When I went to his house in Mahwah, NJ, in 1978 to do the interview, I took four hours of cassette tapes with me, thinking that would be more than sufficient. I had to borrow a couple more from him because, at that point, he had already been a working musician for 50 years and had so many amazing, hilarious, and informative tales to tell. He actually became a pretty good friend and we stayed in occasional touch almost right up until he died a couple of years ago.
CS: Did you get to travel a lot?
JS: Not really. Almost every musician eventually came to the San Francisco Bay Area to perform so the tendency was to wait until that happened.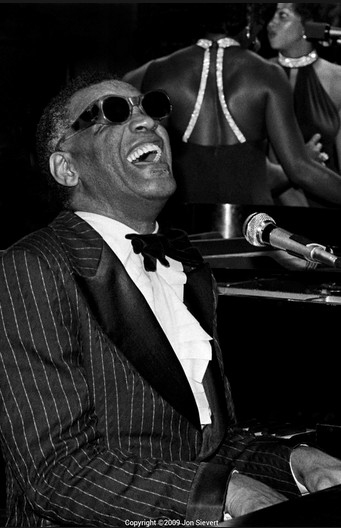 CS: How has the job as a music photographer changed since you were doing it?
JS: With digital photography, it's gotten much easier from a technical standpoint but much harder logistically to get photo access, particularly if you want to shoot rock and pop music. Artists are making outrageous demands, including prior approval of all images, one-time-use only requirements, and contracts that call for the photographer to turn over all rights to the images. Even young bands with no chart success are doing this, which is ridiculously short sighted and egotistical. Believe me, nobody is getting rich shooting photos of musicians for publication. Front-of-stage access has also been sharply curtailed, with photographers getting as little as half a song to shoot. In many cases, they have been relegated to the soundboard with extremely long lenses. I would never work under those conditions. Fortunately, that still really only applies to rock and pop concerts. I would still shoot jazz, blues, bluegrass, and folk music given the opportunity and incentive. I found that, in general, the greatest, most talented, musicians are the most self-effacing.
CS: Do you still shoot concerts here in San Miguel?
JS: I photographed the jazz festival for several years, and there a few artists who interest me. But I've pretty much abandoned photography except for taking photos of my friends at parties or events. Nobody needs another shot of the Parroquia. I've focused more on writing, book design, and book publishing to satisfy my creative instincts. I also teach a self-publishing workshop once a year that has resulted in 10 published books that are sold on Amazon.
For a look at some of Sievert's concert photos go to www.humblearchives.com
*****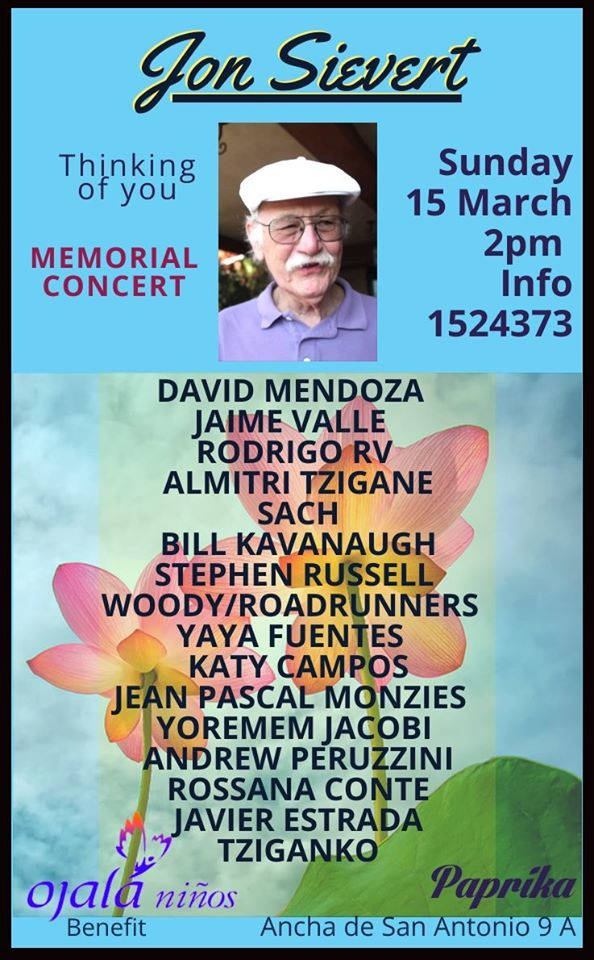 **************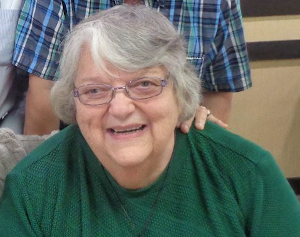 Carol Schmidt is the author of The Best How-To Book on Moving to Mexico, and Falling...in Love with San Miguel: Retiring to Mexico on Social Security. After ten years residence she left SMA for medical reasons and now lives near Phoenix with Norma Hair, her partner of 41 years.