by Dr David, Editor, Publisher
My mother was born, with skin was almost as pale as snow, in 1921 in a mixed race neighborhood in Hartford, Connecticut. She was matter of fact in telling us, her children, that her earliest neighbors included black families, like it was nothing special, like we're all just people. That was my earliest racial lesson. This would have first been during the sixties, during the Civil Rights movement and the urban riots. She asserted, in her own simple way, our basic, common humanity. She told a story of how as a little girl she attended the local black church. She saw the women physically animated, very physically animated, in their worship, rhythmically rocking in their seats, repeatedly throwing their arms open wide and then clapping them closed folded across their chest. A little white girl of six years old, she prayed along with them, following suit, rocking and gesticulating in her place. Today someone from the Woke movement would charge her with cultural appropriation, but we hadn't yet been indoctrinated by Woke, Neo-Marxist university professors.
Mom had black friends in that neighborhood where she was born. One of them was named Mildred. Mom and Mildred separated when Mom was eight years old when she (with my future aunts, uncles and grandparents) moved to care-take a farm a ways out in the country. Then, a long time later, seventy years after last seeing Mildred, when Mom was 78 years old, when she happened to be in the supermarket, a woman approached her there in the aisle and inquiringly called her name, "Jeanette?" Mom stood staring for a minute and responded, flabbergasted, "Mildred!"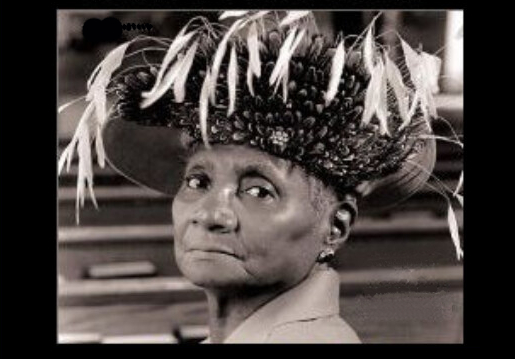 For a decade or so, until she was 75 years old, Mom worked as a teacher's aid in an all black middle school. As a "para" she wasn't supposed to work alone with the kids, but sometimes she was put in charge of monitoring the internal suspension in the cafeteria. Kids would come in, banished from the classroom. One of these, a nine year old named Leroy, once came dragging in. She had him sit down at her table and asked him, "Leroy, what's the matter?" A little stunned by her genuine interest, he confided that the day before his mother had come home with a man and that she had sent him to spend the night at his grandmother's. Mom told him, "Leroy, your mother is a young woman and this kind of thing is normal for young women to do."
A dozen years later Mom was in the produce section of a local supermarket when she heard her name boomed out in a hefty baritone, "Mrs. Fialk!" She looked up to see a big black man, all smiles, rushing at her with his arms wide open. It was Leroy. He embraced her, lifting her up off the floor, which took a bit as she was a heavy woman. No adult, no person had ever spoken with little Leroy like that before my mother did that day in the school cafeteria and it had changed his life.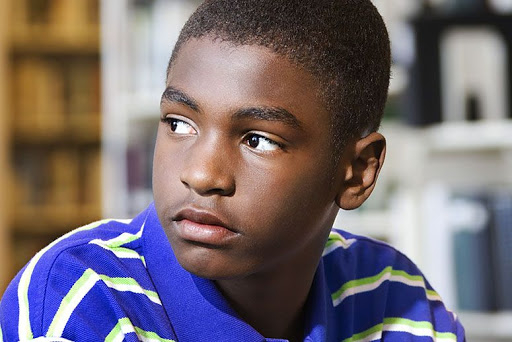 The kids in that school, the Carmen Arace Middle School in Bloomfield, Connecticut, couldn't understand how my mother, a white woman, could be so cool, so comfortable with black people, so one of them. They asked her why she was so hip. She told them that her grandfather was Jamaican. This was ridiculous, unbelievable given that her skin was bone white, but they believed it. The rumor went around school that Mrs. Fialk's grandfather was Jamaican.
Hundreds of black people believed that my mother was black. Now, they were all middle-school students, but kids are people, too. And don't be getting all age-ist on me or I'll report your ass to the Woke Police.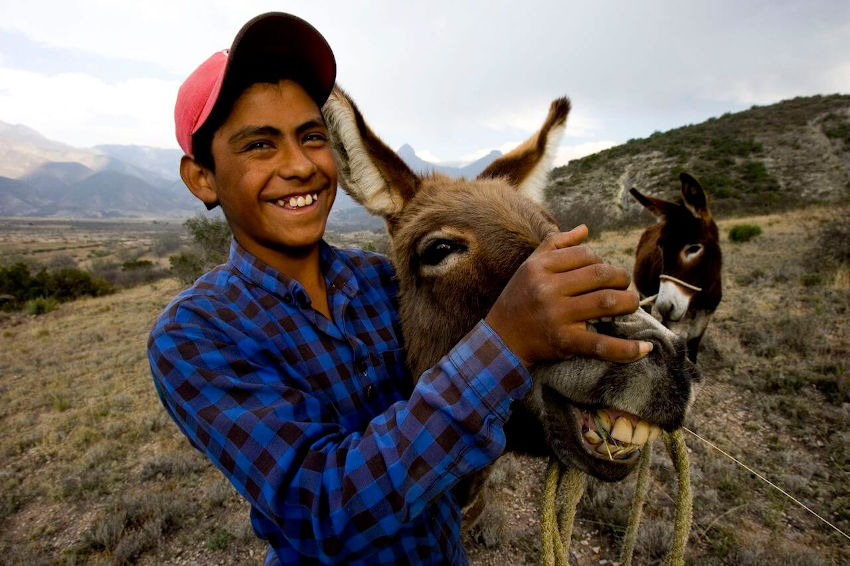 The UN Sustainable Development Solutions Network publishes a World Happiness Report – an annual study that examines the connections between happiness and development. Topping the list of happy countries are Switzerland, Iceland, Norway, Netherlands, Sweden, Austria, Luxembourg. Where is Latin America? Austrians are happier than Mexicans? What a bunch of crap.
What does how much money you make (one of the measures of development used in the study) have to do with being happy? Very little once you have your basic needs met, that is, once there are no bill collectors hounding you. I would suggest that there is even an inverse relationship, that excess money tends to harden your heart. The Dalai Lama suggested, "More possessions, more worries."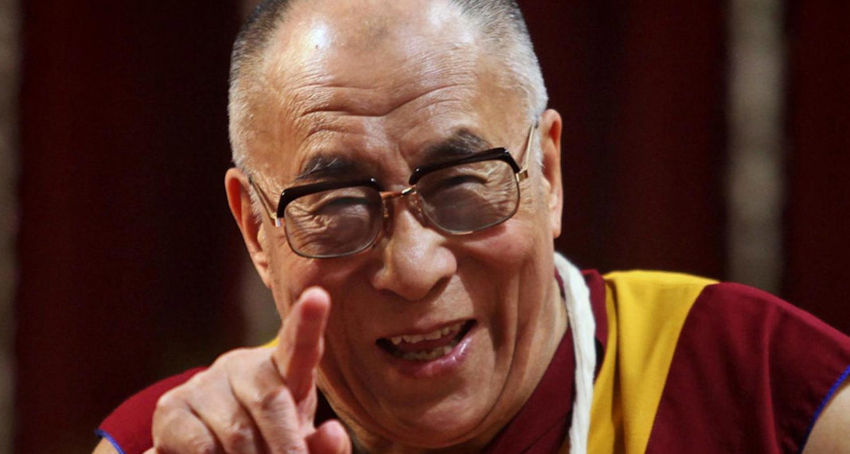 Your average Mexican, many times poorer than your average expat, yet seems many time happier. Have you noticed how Mexican men laugh a great deal among themselves? Certainly Mexicans are much friendlier than we expats. When I am on the streets here in San Miguel I have to keep reminding myself to be nice, to greet people.
Back in the US blacks have better self-images than whites. Black women are more content with their bodies. My observation is that generally (and everything we say about race is a generalization) blacks are also happier than whites. Blacks are more playful. Like Mexicans, they also laugh more. When those school kids asked Mom why she was so cool, the answer she gave them, that her grandfather was black, was itself very playful, street-wise, sassy, "black." It was funny, and hard for the kids to understand given her whiteness. So, based on her personality, overlooking the color of her skin, they believed that she was black.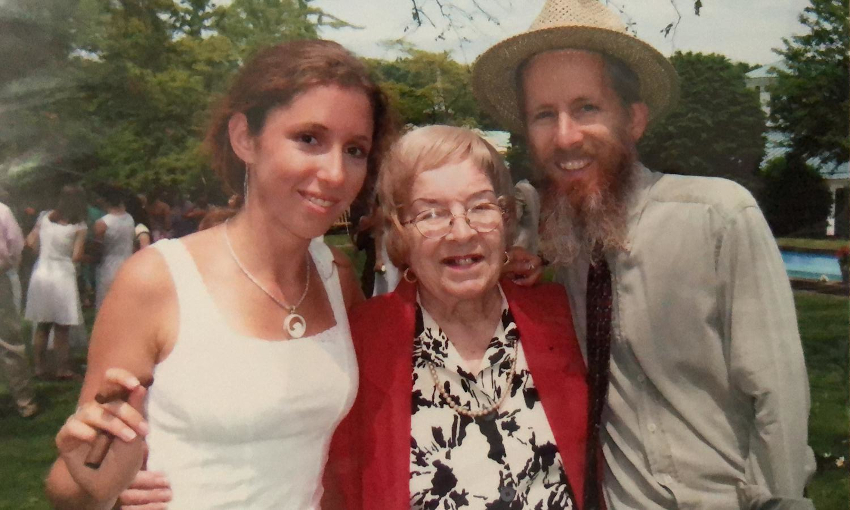 My daughter at her graduation with cigars, my mother and me.
***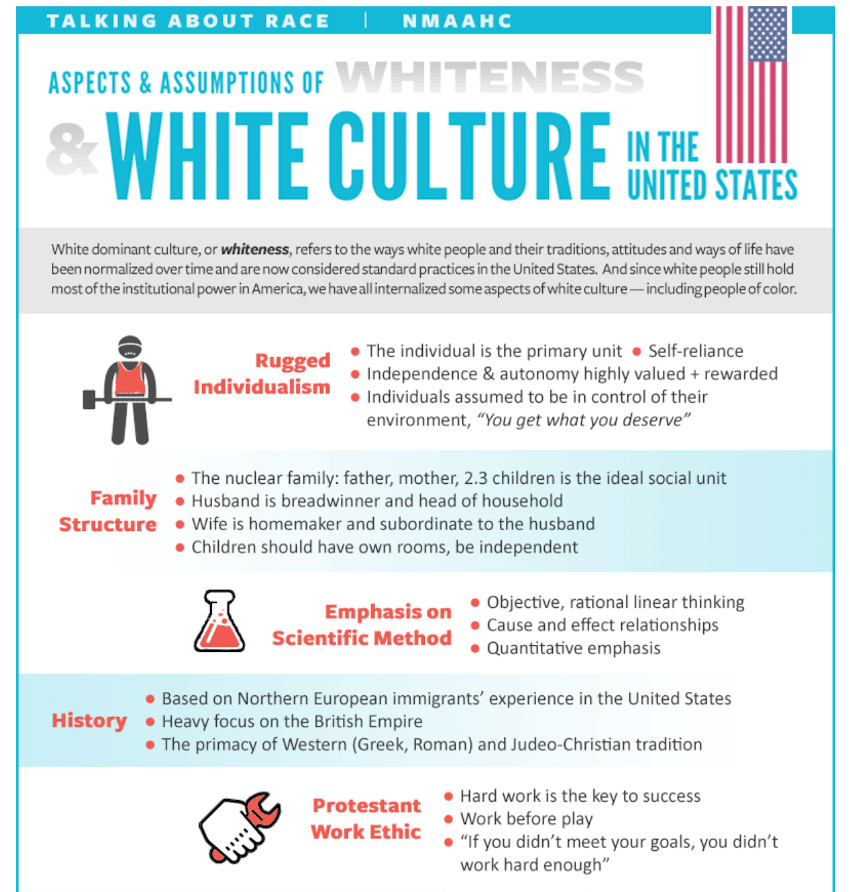 The poster immediately above, regarding "whiteness," was published this week by the Smithsonian. Here's a section about its publication from an article in the New York Post: