by Ezequiel Ruiz
As I said in an earlier article in this magazine, life always brings very good surprises. This was true when I went to Mexico City to meet with my family to celebrate the Christmas holidays.
As soon as I arrived there Thursday, December 19, I was invited to go with family to Veracruz. I agreed. I went with my two nephews and friends. Eventually we arrived at my nephew's cousins' house in Veracruz. There again, we were invited to a graduation party. I was looking forward to it because I had not been to a party in Veracruz before. This promised to be a great opportunity to broaden my experience since each state of Mexico could be a country unto itself for its diversity of people and customs.
Really though I have to say that the party itself, in terms of clebrations was not so different from how we celebrate at parties in Mexico City. But the food was.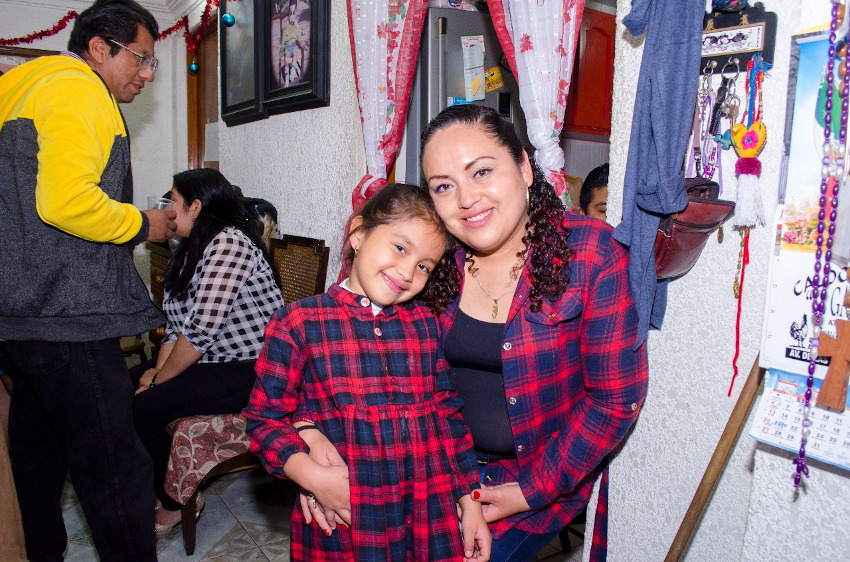 The mole was delicious. The rice had a special flavor. The people were very warm and friendly. I felt so comfortable that for me this unexpected trip added an extra touch to my stay outside of San Miguel de Allende. It was raining all that first night. For me that highlighted the intimacy of the party; outside was the inclement weather, inside was the warmth and dancing; very enjoyable.
This conviviality continued until around midnight when people began to leave. But many of us remained, gathered around three tables. Between us we continued the good talk, the songs, jokes and laughter among friends, not stopping until 2 in the morning. Returning home, to our hosts' house, only at the start of my trip, I already had a very good taste in my mouth of an unexpected and pleasant joining together among people I met for the first time, family and friends.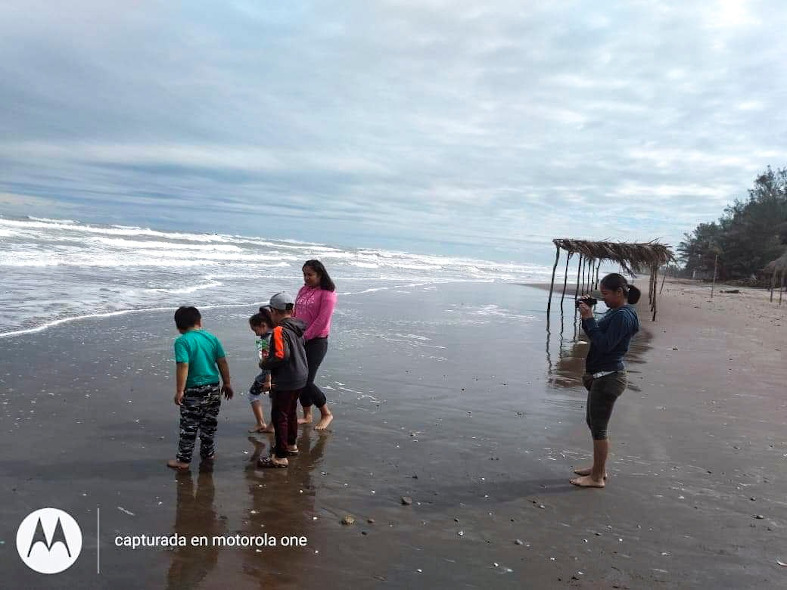 The next day we went to the beach. Although when we arrived it was cloudy, almost magically, half an hour later, the sky opened and we were delighted with the pleasant heat. Even though the day was windy, the new weather calmed the wild waves that we had found on our arrival. Although there were few people on the beach, we brought our own atmosphere and joy. We swam in the warm water until we got tired. We enjoyed the stunning sea view and the most delicious fresh seafood from the beachfront restaurant. The restaurant owner offered us a boat trip in the estuary, that crossing was phenomenal. It was exciting and, as I said, unexpected, because in my mind I was just visiting my family in Mexico City to enjoy the December festivities, and now I was experiencing more and other emotions in another state as beautiful as Veracruz.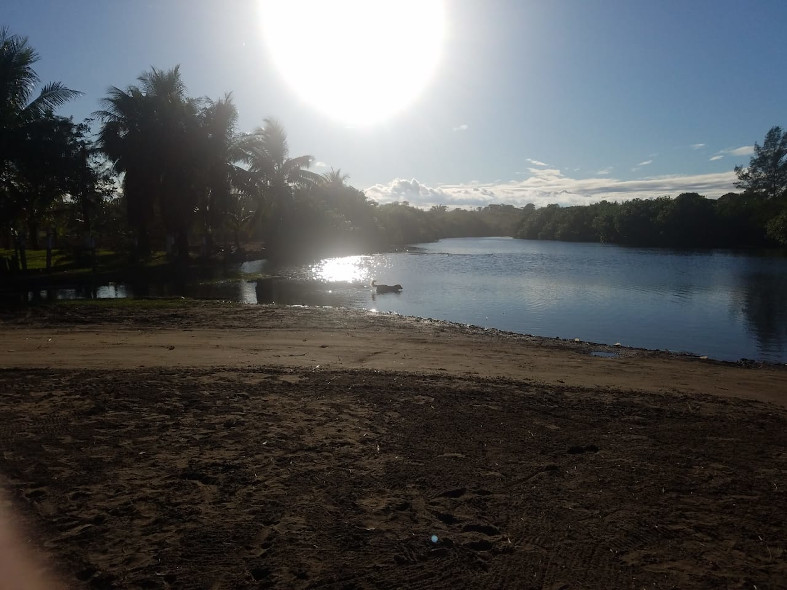 Emotions did not stop at the beach. When we returned home we had fresh bread with another marvelous dinner. The talk between family and friends lasted until 1am. The next day we woke up late and had the classic breakfast of eggs with fresh beans and café de la hoya (made in an earthen pot), handmade tortillas, served with generous helpings of family warmth and the friendship provided by my nephew's cousins' family. It was a delicious trip that even today I am tasting in my memories. With that good taste we returned to Mexico a day before December 24, Christmas Eve.
On our return from Veracruz, we met to organize Christmas Eve. I like this activity. It is always so pleasant. It is not just a meeting to determine what we are going to have dinner. No, it is at this meeting that we begin to remember and share our experiences throughout the year. Among other things, between laughter, pleasant jokes and fabulous family warmth, we determine what will be the details for dinner and drinks. We all know that the next day we will meet to do the shopping and to cook what we will have dinner. We know that this meeting involves Christmas music, fun, enjoyable jokes and lots of laughs. I love it.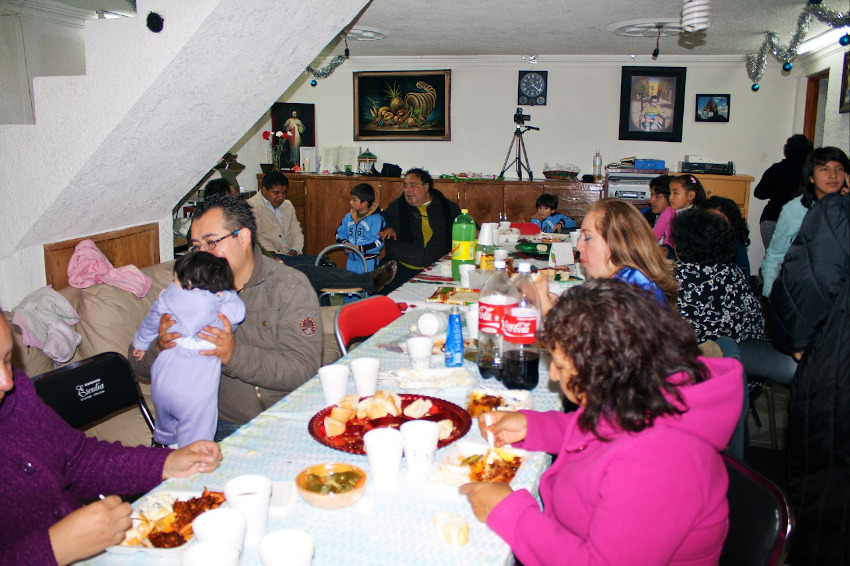 Evening finally arrives. With it come family and friends, Music is already livening up the atmosphere. The nephews are already running in the halls of the house. The table is ready for all the guests. I can feel that incredible feeling that only Christmas brings me. For a few minutes my mind travels to the memories of family members who have left: my mother and father, two brothers and a sister, very dear family that are no longer here, but who have left formidable memories in all of us. In my mind I make a toast for them, giving them thanks for the inheritance of emotions and teachings that will endure in me until my time comes. A voice distracts me. I turn to realize that people are asking me to sit down with them to enjoy the tasty delicacies that these wonderful dates and these people, my family, share with us.
Sitting down I feel and find an atmosphere of joy, laughter and faces with smiles, a light that I only see on these December holidays. We are all enjoying the same experience. Suddenly the first dishes arrive. We pass them to the people who are further down the large table. When we finally all have a full plate of food in front of us we pray. We give thanks for these foods that God gives us. We ask that all people have such plenty at their tables or, at least, a bite of food in their hands to satisfy their stomachs. After this thanks, we delight in the dinner, always made more delicious with the warmth of gratitude and sharing that Christmas night gives us.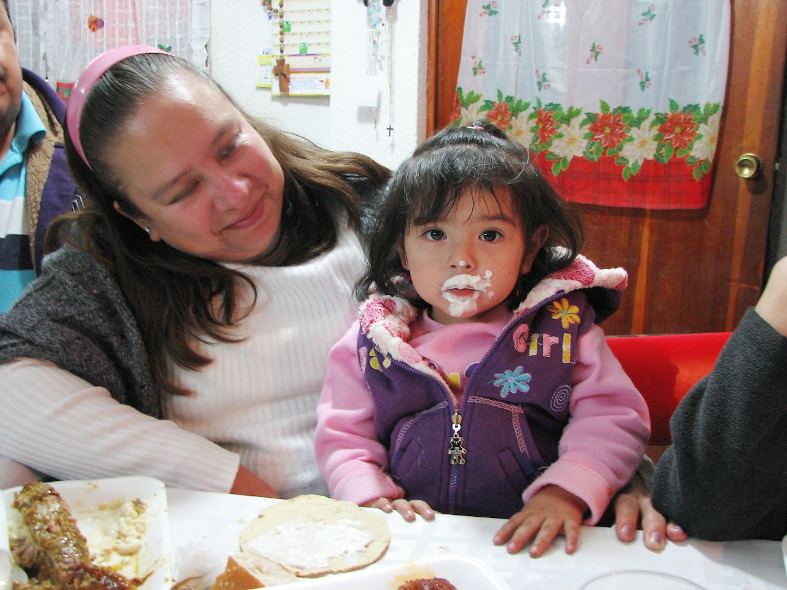 After a good long while the dinner is over and the speeches begin. It is a family tradition that each person in the group say a few words of good wishes and proposals for himself and for everyone present. It is very pleasant to hear such diverse speeches. Sme of them are said more as a joke than as good wishes, but it is part of the conviviality and style that everyone has to express themselves.
The time has come to lull the baby Jesus! This moment is culminating and exciting because all the members of the celebration participate in groups of two to welcome the birth of the child Jesus, rocking his replica in doll form. And this to the rhythm of song: "to the rorro child to the rorro and ... go to sleep my child, go to sleep now! to the boy, to the boy and to the bed ... go to sleep my boy, go to sleep now! ..."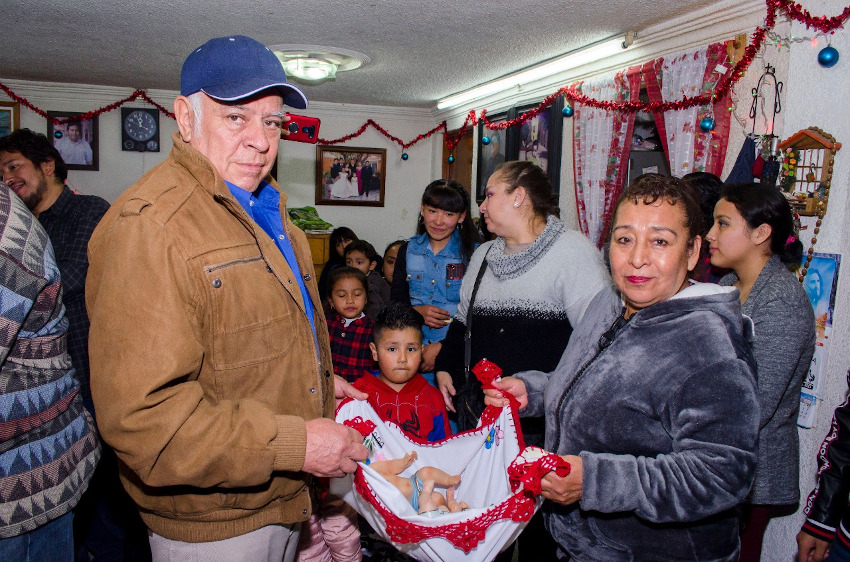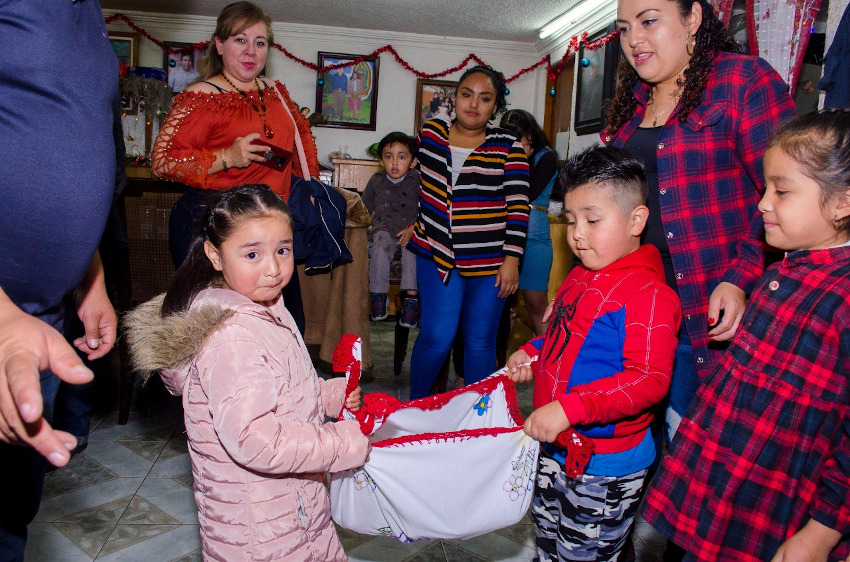 We all participate with great pleasure and joy and feeling. Perhaps I would say that the climax of the celebration takes place at that time. These traditions are inherited from our parents and we gladly celebrate them. Now, already past midnight, we are ready for the cider and for the Christmas hug. The hugs are given. For many tears fall in a whirlwind of emotions and memories that each one brings in their hearts Emotions are already overwhelmed. Some family members, who can no longer wait, start giving additional speeches and words of good wishes to everyone. I wouldn't change these dates for all the gold in the world! Happiness cannot be bought. These moments with my family are only lived once and then treasured in the heart ... forever!
On this occasion I want to take the opportunity to thank not only my family, but people I have met in San Miguel de Allende, Dr. David who has given me the opportunity to reach the fabulous community of Americans with these stories. My students in both English and Spanish and the entire community of San Miguel de Allende. No matter where they are from, we are all neighbors and brothers. I thank you and wish a happy and prosperous new year 2020 for all, with my most sincere wishes.
**************
Ezequiel Ruiz: I am a Mexican blessed with many experiences both in Mexico and in the USA. I am a dreamer in the sense that I believe in creative human potential. I am a son, brother, cousin and friend, perhaps yours. Extend your hand and the conversation will begin.
I am an admirer of the Spanish and English languages. My job for some time has been to teach both languages. I enjoy being surprised by the living language and seeking secrets in the wonder of expression.
Contact: