by Gaia Schilke
I've been a writer and a visual artist all my life. I did each alternately, one at a time, for years. Then in the 80s-90s in NYC I was doing both - a lot of visual work and a lot of poetry. I put my first book of illustrated poetry together in 1997, titled From the Margin. Some of those From the Margin poems are included in the second half of my new book.
I started writing poetry when I was young, nine years old. When I became involved in the spoken word community in New York in the 80s and 90s I started performing my poetry and publishing my work internationally. During that time I was curator of reading series at The Knitting Factory as well as the Nuyorican Poets Cafe. Also, together with the late, great professor Steve Cannon, I co-created the multicultural arts magazine A Gathering of the Tribes, now in its 15th year of publication.

At first I was terrified to share my most personal work on stage with an audience of intent listeners. After, when I sat down I felt naked. But that's when, no matter how scared I felt, I knew I'd done my best work. That is magic. To this day readings still scare me, but I do it anyway.
When I was in my 30s I learned to rollerblade - in Manhattan! And the truth is, if I had not learned to rollerblade in NYC I would never have gotten up in front of people and shared my poetry. In New York City, whenever you don't do something perfectly there are lots of folks around to point it out. It's a humbling experience. We forget the thing we learned as children: you fall down, you get back up; you fall down, you get back up. Learning how to rollerblade reminded me of that important lesson. Then, while I was rollerblading I would write poems in my head, like a song.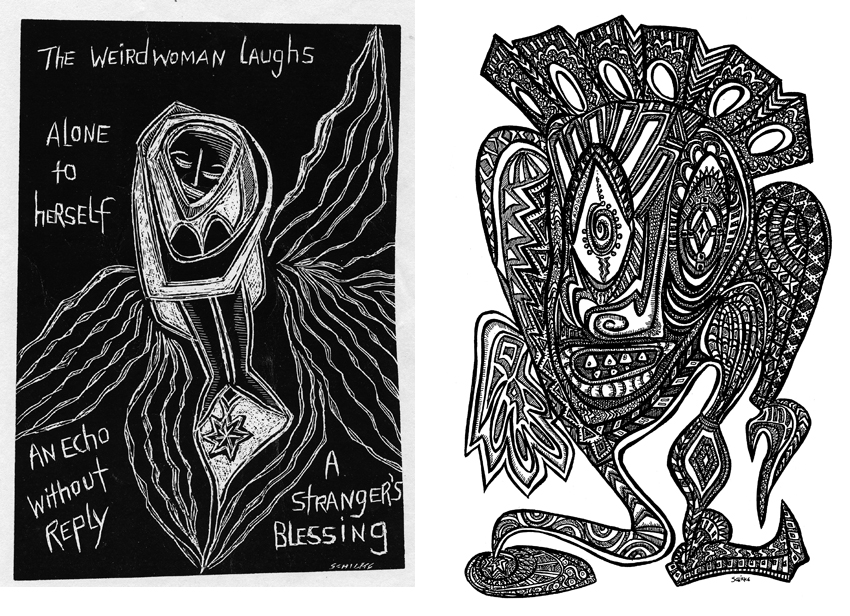 There are poems in my new collection from 30 years ago. There are poems I've written and rewritten over 30 years. And there are poems I wrote on my way out the door, in 20 minutes, which have remained unchanged. The first half of the book is made up of text poems with illustrations, and the second half of the book is illustrated poetry – apparently a pretty singular pursuit, as there was no category for that on Amazon.
The title of my book, A Coney Island State of Mind, came from the title of Lawrence Ferlinghetti's poetry book, A Coney Island of the Mind. Ferlinghetti was one of my first poetic influences, along with E.E. Cummings, Emily Dickinson, and Leonard Cohen. A while back I learned that Ferlinghetti borrowed the title of his own book from a line in Henry Miller's novel Black Spring. Me and Henry, we go way back. My poem Henry Coney Island Miller in this collection is an imaginary conversation with this literary hero. (As my world opened to embrace women writers, the ranks of these heroes included heroines, like one of my first poetry teachers, Ntozake Shange, and the greatest poet of them all, Toni Morrison).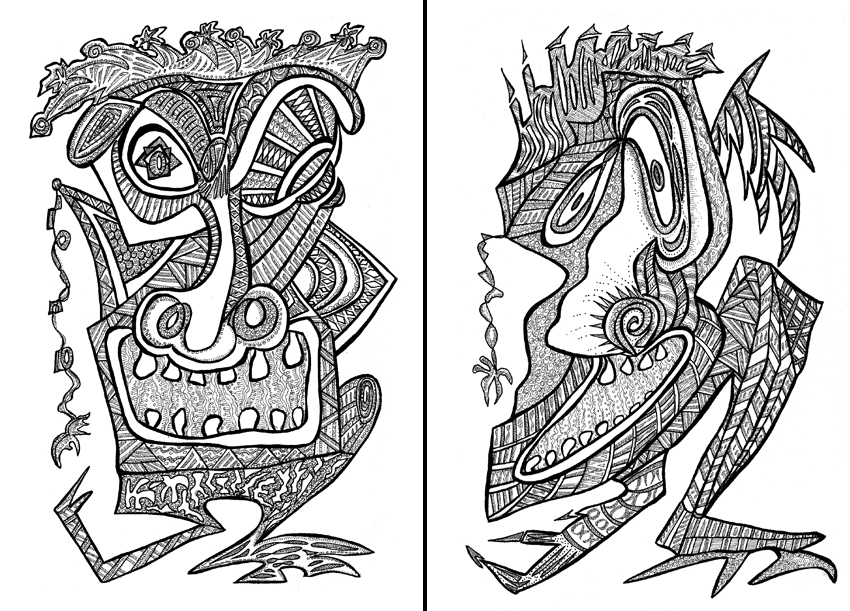 The title, A Coney Island State of Mind, has a lot of meaning in terms of my work. My book, and my life, is very much defined by my years in New York City. As much as I loved living in the East Village, I'd take the F train from there to Coney Island, just to get to the water. I've always needed to be near the coast. It was at Coney Island that I heard a theatrical version of Henry Miller's novel Black Spring, and wrote the first draft of "our" poem on the subway ride home.