by Paula Greene
The Sooke Chamber Players are string players, all of whom have stories to tell about how we came to play together. In our eclectic gathering are full-time musicians as well as artists, educators, health care and business professionals bound together by our mutual love of music.
The Sooke Chamber Players were formed by violinist Norman Nelson in 1997 in, Sooke, a small community on Vancouver Island, outside Victoria, British Columbia. Because of its natural beauty and relatively mild climate, the island attracts people from across Canada. Frequently during rehearsals we hear stories of players who remember performing together decades earlier in Canada's National Youth Orchestra.
I grew up in Calgary on the Albertan prairies. I remember tramping through deep snow to my violin lesson each week. Struggling through snow piles lining both sides of the road after a heavy snowfall my violin case soon became dented and scratched. This was at a time before I realized that its delicate contents could suffer damage by my using it as a lever to assist me over snowbanks.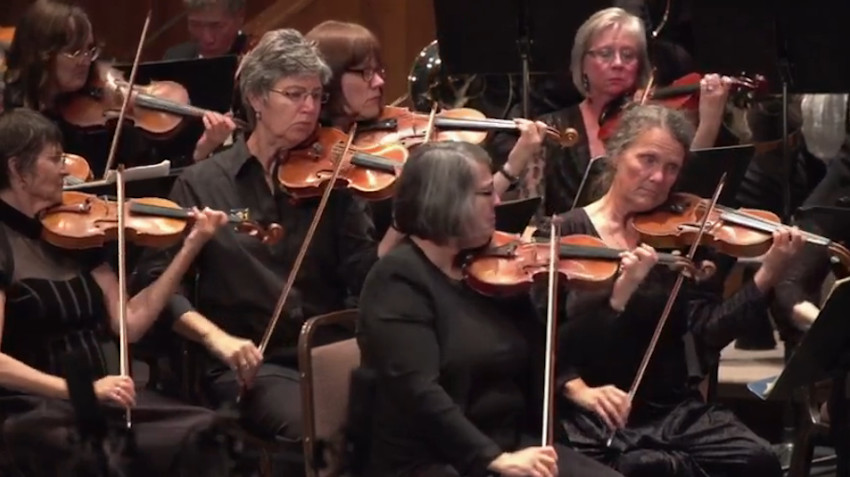 Calgary is also the setting where Valerie Sim, the concertmaster of the Sooke Chamber Players, was raised. Val and I both had the good fortune of having parents who gave us lessons throughout our childhood. We each made decisions along the way about where our music would take us.
In my case I was influenced by a teacher who told me how difficult it would be to make a living as a violinist. Eventually, I became an elementary school teacher. My mantra to my students was "you can do it!"; As a retiree, I now play in several orchestras, including the Sooke Chamber Players.
Val possessed a parallel passion for music and science. She now practices medicine to support her music habit. She started piano at age five and violin at age seven, obtaining her Associateship of Music (violin) at Mount Royal University in Calgary before turning to a life of science and medicine, with music on the side. In addition to her position as concertmaster for the Sooke Chamber Players' upcoming performance in SMA, she is concertmaster of the Orchestra Borealis and the Edmonton Metropolitan Orchestra. She regularly plays for musicals, and every now and then she can be caught fiddling. In 2014 when the Sooke Chamber Players last performed in San Miguel, Val connected with the Cuban violinist Pedro Cartas, jamming with him at his gig at Hecho en Mexico restaurant.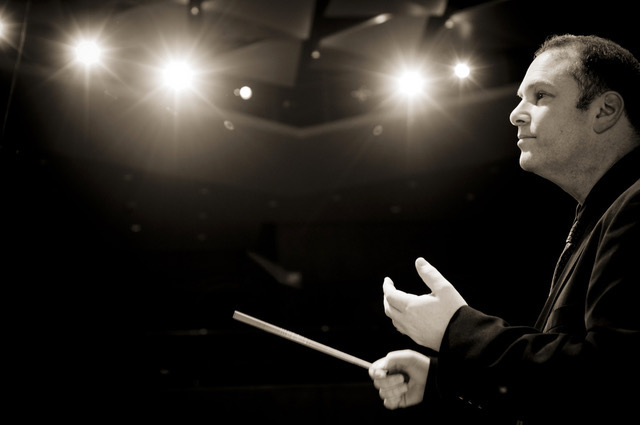 Yariv Aloni
***
Our Music Director, Yariv Aloni, grew up on a Kibbutz in Israel. There, at age eight, he began studying the violin, turning to viola at sixteen. He is an active chamber musician, having performed as violist of the Penderecki String Quartet and the Aviv Piano Quartet in world-wide concert halls. This year he celebrates 25 years as a conductor, currently leading the Sooke Philharmonic Orchestra and Chamber Players, the Victoria Chamber Orchestra and the Victoria Youth Orchestra.
Our San Miguel program will feature the "meltingly beautiful solos"; of cellist Pamela Highbaugh Aloni. The cellist of the Lafayette String Quartet, Pamela will perform works by Robert Volkmann, Victor Herbert and David Popper. The Lafayette String Quartet is the only all-female ensemble in the world still together after 34 years, comprising the four original members.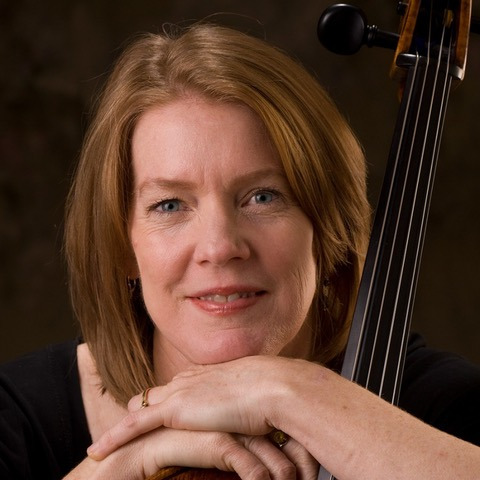 Pamela Highbaugh Aloni
***
The concert at the Bellas Artes includes works by Telemann, Mendelssohn, Turina, Grainger and Grieg. All participants are donating their time, flights and accommodations for this concert, all proceeds to benefit the local botanical garden, El Charco del Ingenio.
*****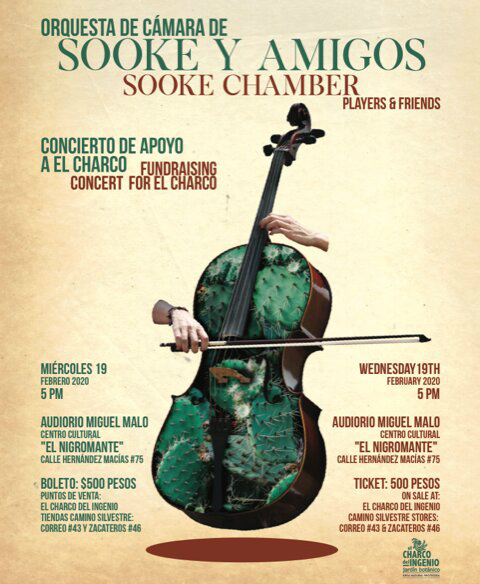 Wednesday, February 19, 5pm
Bellas Artes, Auditorio Miguel Malo, Hernandez Macias 75
Tickets: Camino Silvestre (Zacateros 46 & Correo 43) and at the Charco
$500
**************
Paula Greene, British born and raised in Canada, has considered San Miguel de Allende her home town since her parents moved here from Calgary in 1970. Retirement from her fulfilling career as a teacher allows Paula to indulge in her passion for music. She plays violin and viola in several orchestras in her other residence - Victoria, Canada. Spending winters here with her husband Alan allows her to maintain her deep connection with Mexico and its people. She is fortunate to be included in several chamber groups here where she feels enriched by players from around the world. This is the third, and hopefully not the last time she has facilitated the Sooke Chamber Players to perform in San Miguel.