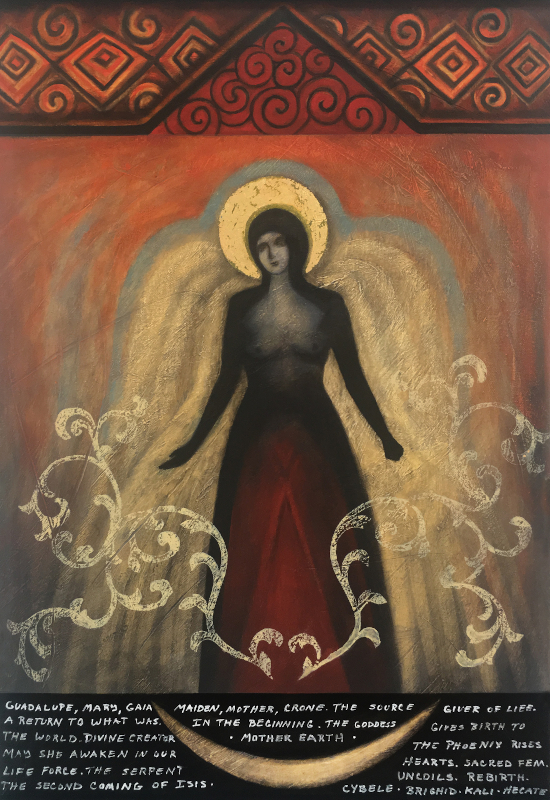 Retablo for the Sacred Feminine
****
by Glen Rogers
In September of last year, before the pandemic ended international travel, I went with a best friend to Europe for a month. One of my paintings, Retablo for the Sacred Feminine, was part of Crossing Borders, an exhibition in Ghent, Belgium. Mary and I have had a great time traveling together in the past. She added Austria, where she has relatives, to our itinerary. Flights, train travel and accommodations were booked, arrangements made. We were off!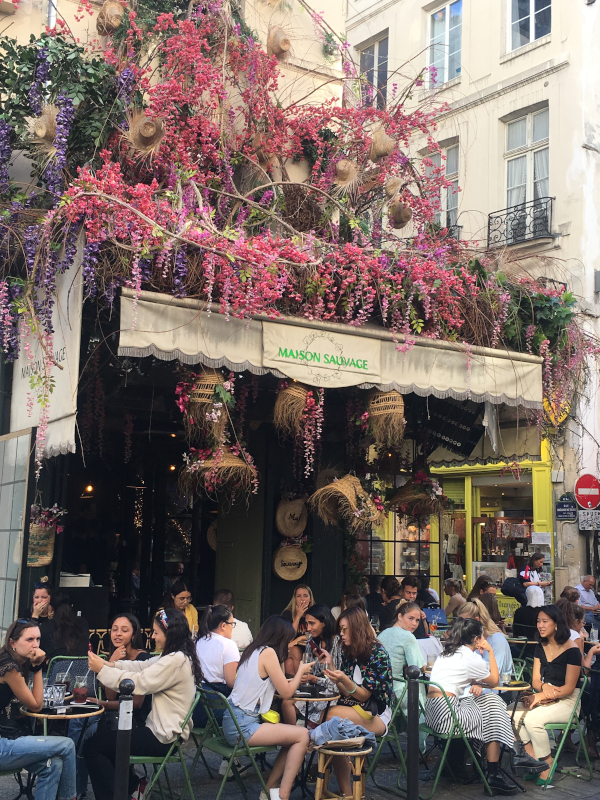 We spent our first night in Paris' famed Left Bank. The next morning, as we were having breakfast at a small bistro, we ran into old friends of Mary's. What are the chances of that happening in a city the size of Paris? Strolling the city and doing some shopping, I bought a pair of red boots, which were destined to become a delightful momento of a magical trip.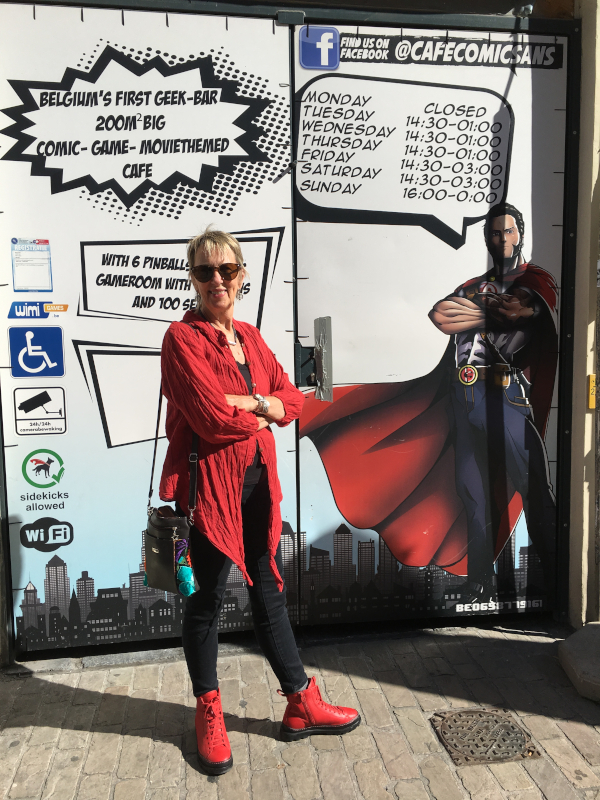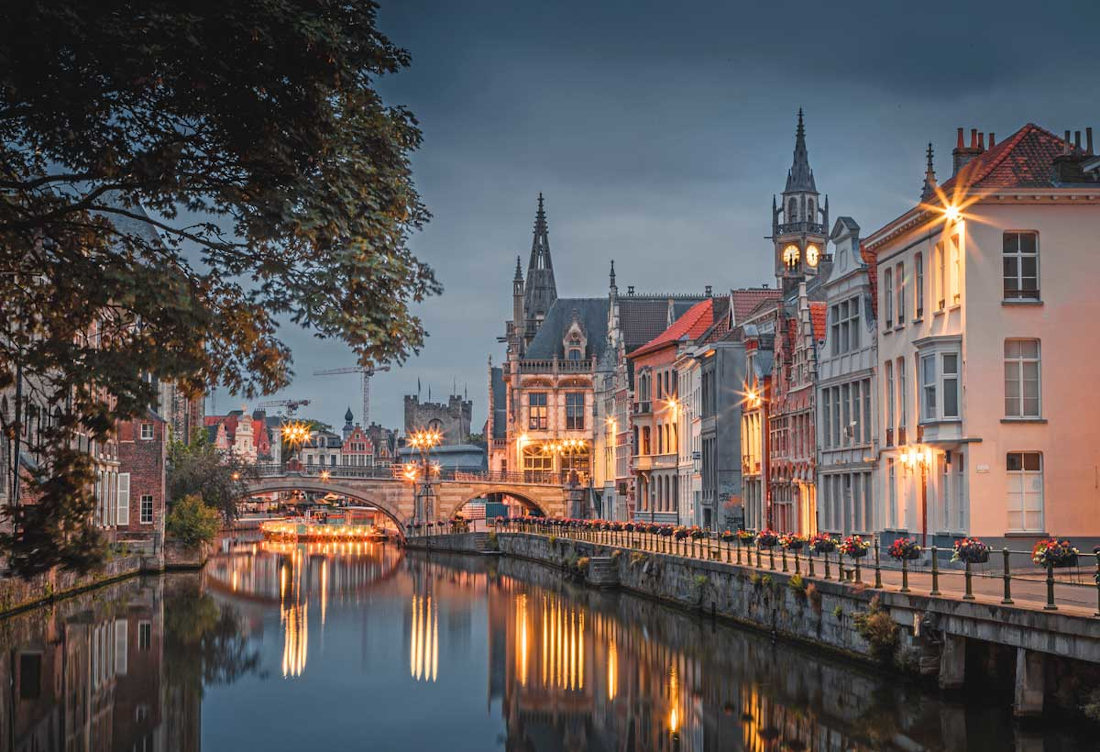 Ghent is a medieval city built at the confluence of two rivers and has been a center of commerce since the 1300s. Now it's also a busy, energetic university town, and boasts a mélange of cultural events that attract visitors from around the world. Beautiful old stone and brick buildings line the riverbanks. The city center is car-free. Several museums house works from Flemish masters and art galleries. Cafés are everywhere. We explored and wandered this fascinating city for two days before attending the opening reception Crossing Borders at Sint-Amanduskapel, a restored medieval chapel. It was a beautiful, moving exhibition addressing challenges in contemporary culture such as race, gender, and political issues. I made new artist friends from France, Spain, the Netherlands and the U.S.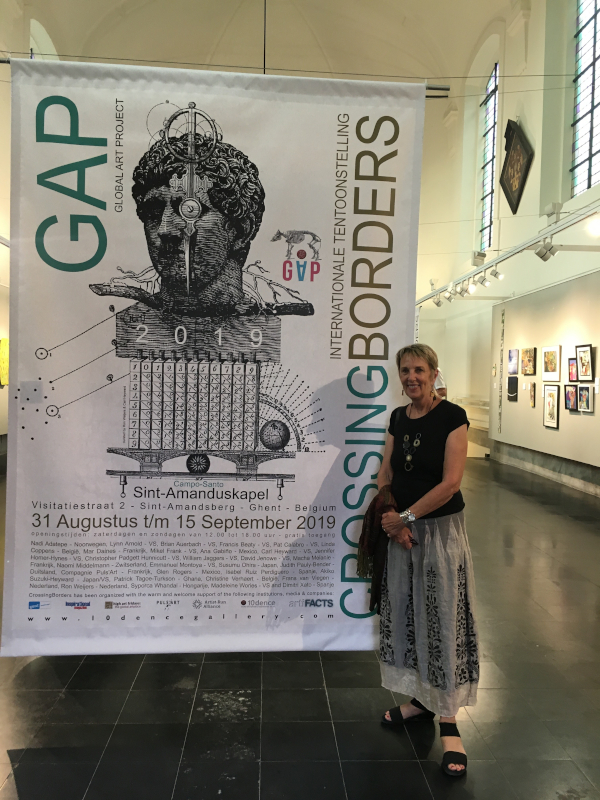 Then we continued on our journey to Vienna, where unbeknownst to me, the most momentous part of my trip would begin... at Mary's cousin's dinner table.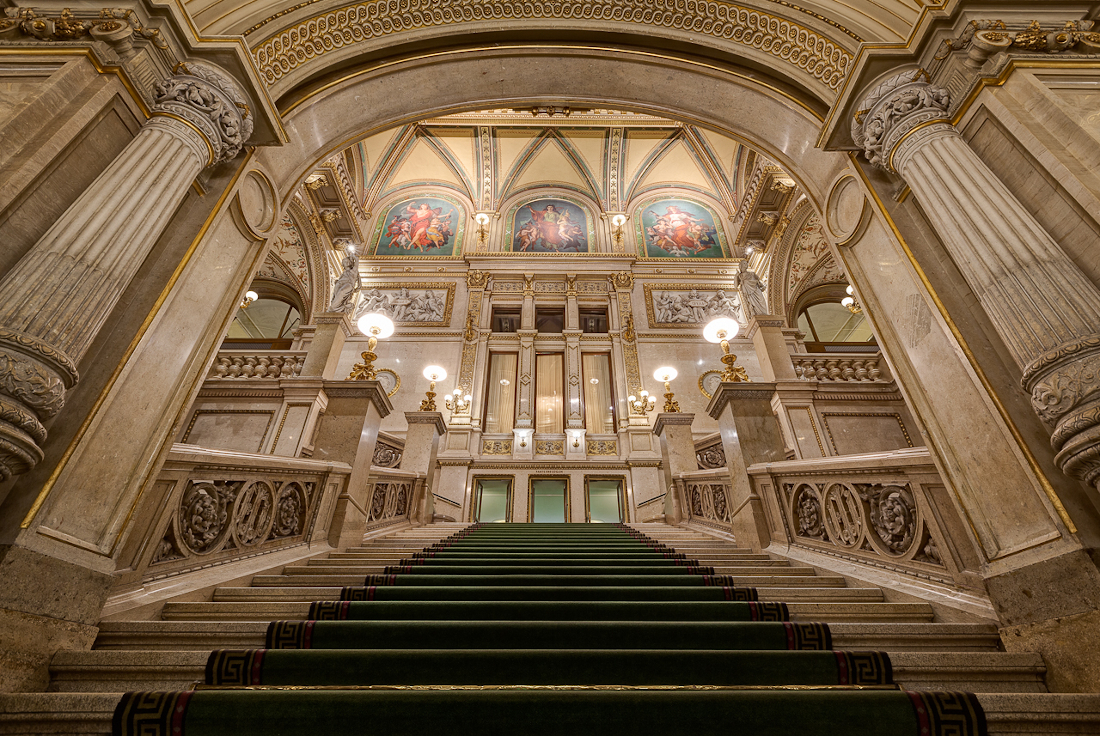 Opera House
****
Vienna is another elegant historic city. We spent our first day sightseeing, visiting the 17th century Belvedere Art Museum and attending an opera in the famed Staatsoper/State Opera House. I'd met Mary's cousins, Franz and Martina, when they'd visited her some years ago in Mexico. Both are retired teachers. Franz also works with stained glass and industrial art. At some point over a warm, jovial dinner that evening I casually asked if there were any Neolithic goddess sites in the area.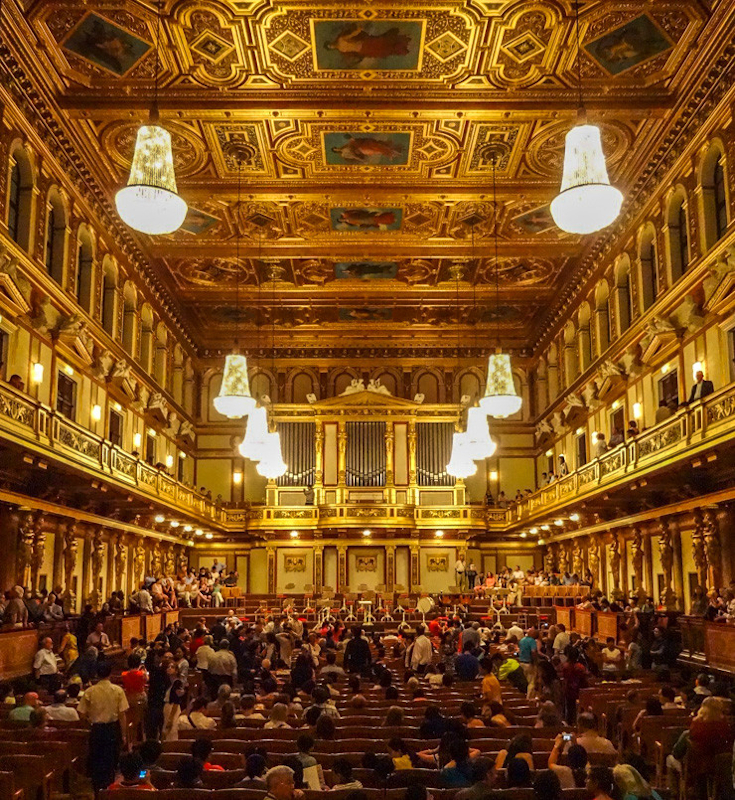 Opera House
****
For 30 years, my art has focused on sacred sites and symbols with a focus on the Goddess and Sacred Feminine. I've traveled around the world visiting sites, like Australia's Uluru, Peru's Machu Picchu and Nazca lines and the Alhambra in Spain, exploring the archetypal symbols used by ancient cultures. Each of these pilgrimages inspired me to create a new body of work when I returned to my studio.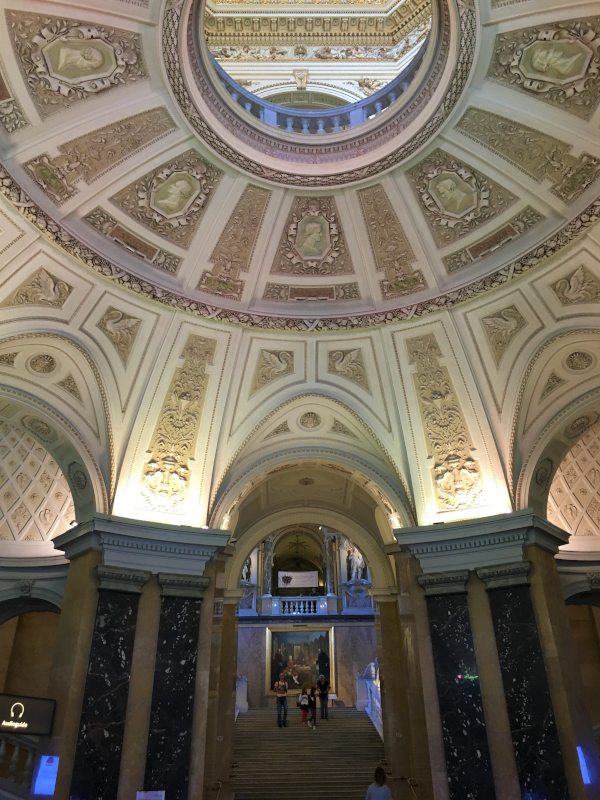 Naturhistorisches Museum
****
To my complete surprise, Martina said that the Venus of Willendorf, the most celebrated Paleolithic goddess sculpture, was housed in the nearby Natural History Museum. We decided to go the next day. The Naturhistorisches Museum is a breathtaking Renaissance-style building from the 1880s recognized for architecture unique for this type of museum. With its sweeping staircases and elaborate ceiling frescos, this elegant building houses one of the most important natural history museums in the world.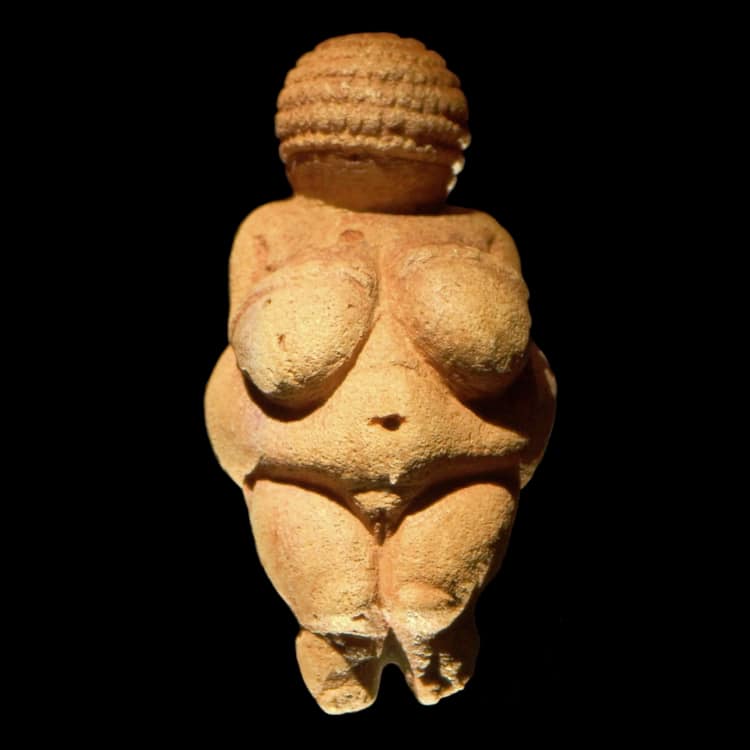 We found the Venus of Willendorf statue encased in a glass cube in a special room with only a few other artifacts. The tiny 4½-inch limestone figure is believed to be almost 30,000 years old. I've long been enamored with this ancient fertility symbol that clearly speaks of early goddess cultures and matriarchal societies. Although I've seen many fertility figures from early cultures on my travels, the Willendorf statue took my breath away. It was awe-inspiring to be in the presence of a figure so ancient and so imbued with the Sacred Feminine. I felt connected on a cellular level and knew at that moment she would inspire a new artwork in me.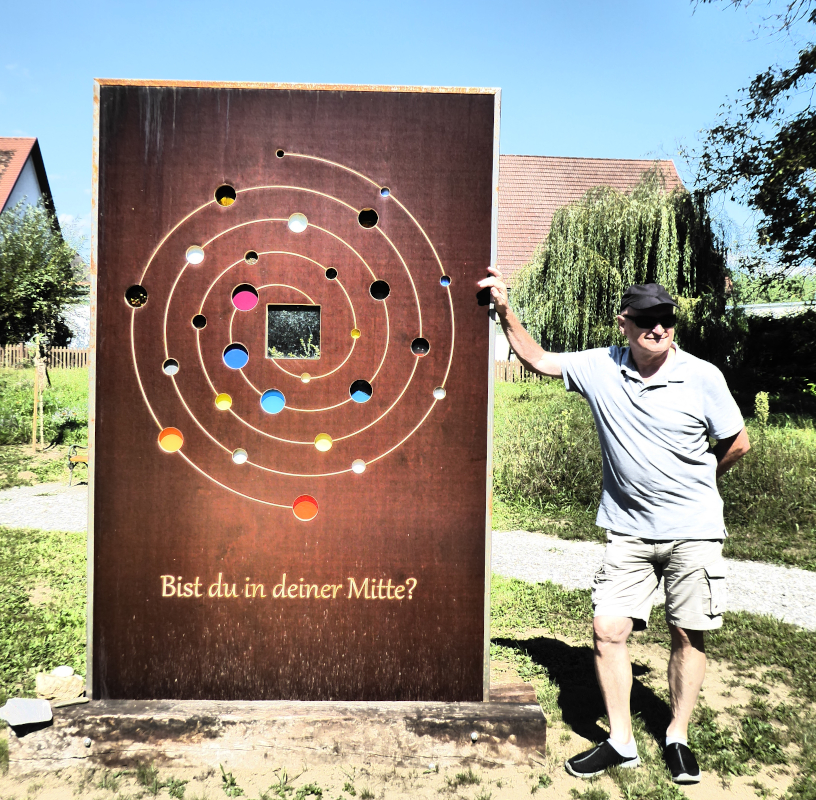 Franz and his sculptue
****
Our sightseeing continued and a few days later Franz drove us to Weiz, in the beautiful Styria countryside, where Mary's family is from. On the way, he showed us a new art-park where he had collaborated on a sculpture of a mirrored spiral inscribed with an inspirational phrase. The art-park, Kunstpark St. Ruprecht/Raab is laid out like a giant peace symbol, with paths leading through more than 20 sculptures made by local artists. Wolfgang Neffe, a retired banker who initiated the project, walked us around and shared the story of its creation.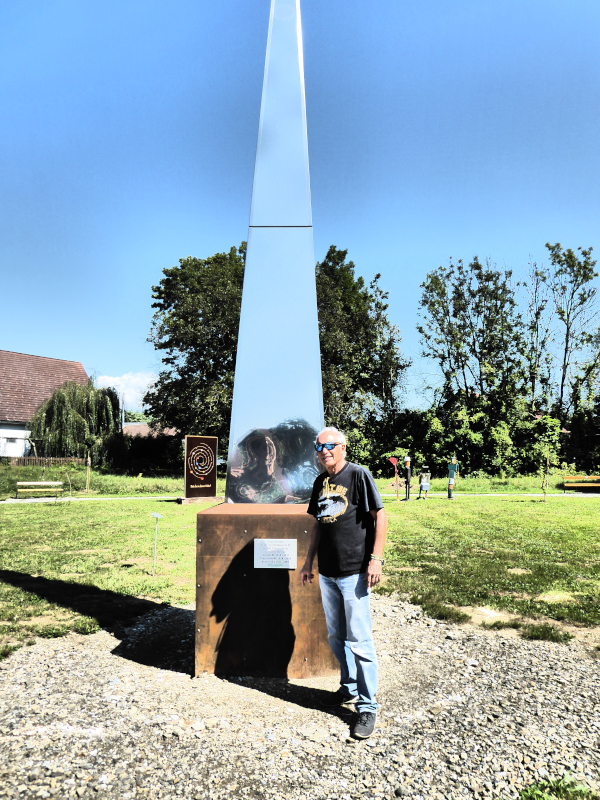 Wolfgang and his sculptue
****
As I toured the park, I found myself toying with an idea for a sculpture inspired by the Venus of Willendorf. There was too much "coincidence" in my being there and finally getting to see this statue. I envisioned a throne for her where people could sit and contemplate the Sacred Feminine, long a focus of my art. I floated the idea to Franz and he encouraged me to make a proposal to Wolfgang. Mary surprised me by offering to financially support the project as a way to honor her great-grandparents.
I've done many public artworks in the San Francisco Bay Area, so I know it's not very often one has the opportunity to create a public sculpture without an extensive application process and already have the funding in place. Once I got back to San Miguel and my home studio, I designed a piece that could be fabricated in Austria. I sent a preliminary drawing to Wolfgang. He enthusiastically accepted it. All the pieces were falling in place!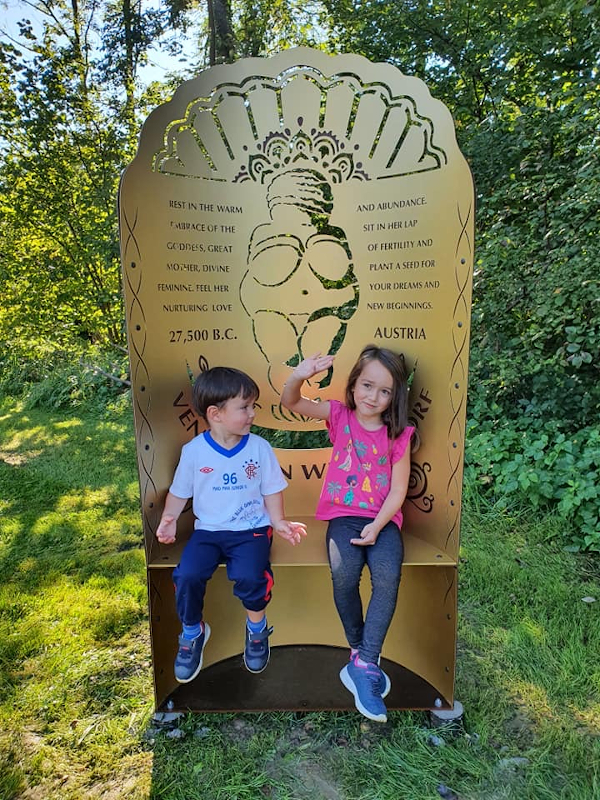 I constructed a model and a series of drawings, had them translated into computer files and sent them to a company in Weiz, recommended by Wolfgang, for fabrication. Working with Jitka Derler, their artist/engineer, via the internet was a breeze. We decided on anodized aluminum on the front and steel with rust patina for the back panel. I felt lucky to be working with a woman who related to the goddess imagery and who gave special attention to the project. Almost a year to the day when we first visited the art-park, on September 9, 2020, Throne for a Goddess was installed. The finished piece is 6.5' tall and 34" wide and is situated on an outer path in the park. The gold-tone structure beckons visitors to sit and feel the energy of the Great Mother and contemplate the inspirational message that's cut into the metal: