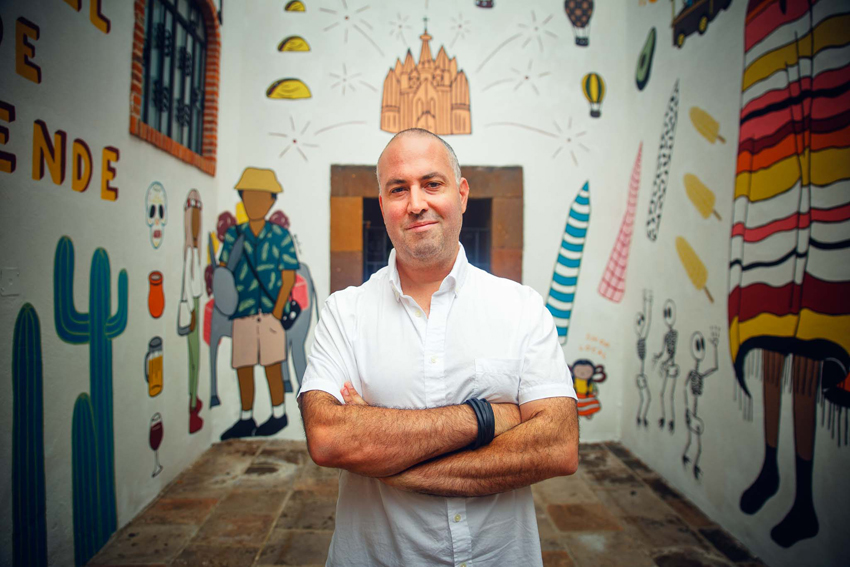 by Jessica Antonelli, San Miguel Sunday Art Section
You know that new guy in town that you keep spotting at all the art events chatting up our local SMA artists?
If you haven't met him yet, allow me to present Greg Reitman. Greg is an editor, video artist and marketer living in San Miguel de Allende who moved from Los Angeles in 2018. He recently opened Yo San Miguel Gallery (Jesus 27) with a mission to build a vibrant community of local artists in town. Greg is a co-curator of the arts section at Lokkal.
Greg brings his talents as a video artist and artistic community builder to town to shine the spotlight on some of the best-known, but often under-represented artists, working here in San Miguel.
With the gallery set to celebrate its grand opening next Saturday, Greg has already got people buzzing with projects such as a new mural in the space by local artist Brenda Jaramillo, and upcoming events that will be a treat for artists and art lovers alike.
I sat down with Greg to get more of his story and hear what's in store for Yo San Miguel Gallery.
***
Where was home before your move to San Miguel?
My wife Erica and I lived in NYC and Brooklyn for 15 years with a stop in Los Angeles for 5 years before moving to San Miguel in October last year.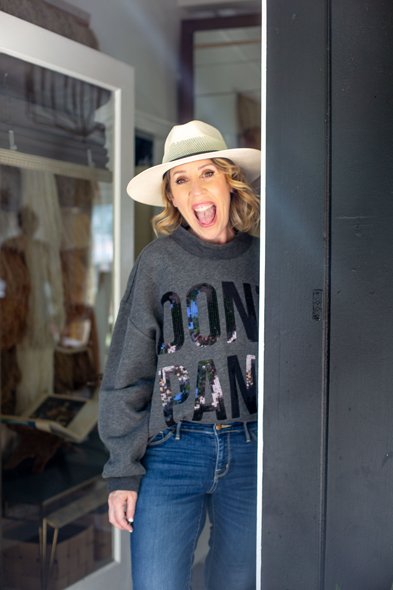 What inspired you to open Yo San Miguel Gallery?
One of the main things that drew me to San Miguel was the artistic community. Before moving here, I remember sitting at my house in LA scrolling through San Miguel hashtags on Instagram. I was impressed by all the local art that was popping up in my feed. I was excited to move here and see these works of art up close.
During my first few weeks here, I visited a ton of galleries. I was blown away that I didn't see much local art. I quickly realized that local art was an underserved market. I wanted to really get involved and change that. I started an Instagram account, @yo.sanmigueldeallende where I interview local artists and share their portfolios. I managed to interview about a dozen artists in the first few weeks and knew I was onto something.
Then an opportunity hit. My friend Jamie was opening a new location for Mercado Collective, a home furnishings shop that sources their products from local artisans throughout Mexico. The shop was part of a shared space with a huge courtyard and a few other available spaces to rent. Jamie really has impeccable taste and I knew I wanted to somehow get involved in the space.
My thought was if I could somehow promote these artists online and in a gallery setting, it would be a great opportunity to share local art with both the local community and tourists from across the globe.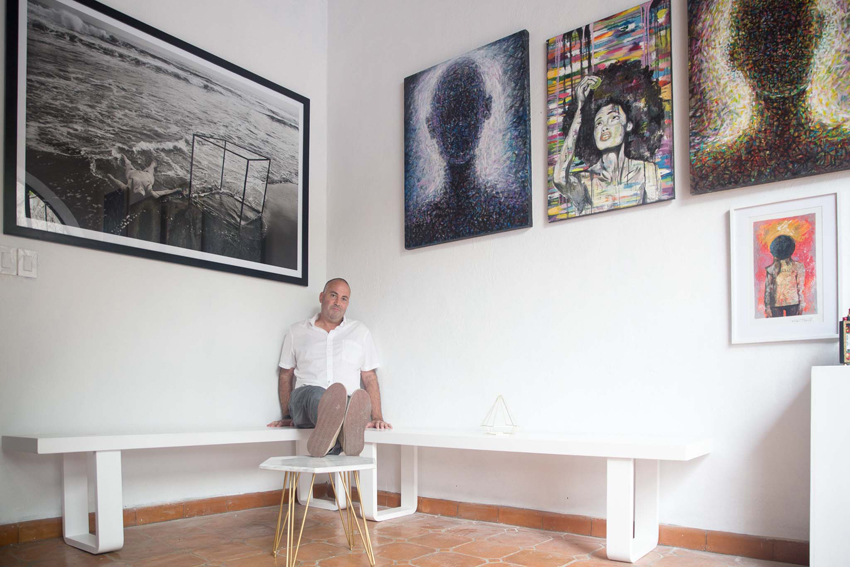 That's so cool. Tell us more about the Collective.
The Collective is made up of four shops: Mercado Collective, Cafe Gourmand, Maclovia and our Gallery. We are entrepreneurs with a shared mission of building community and supporting local artisans and artists in San Miguel & throughout Mexico.
How do you support rising artists in San Miguel?
We support artists in a variety of ways. Of course, we sell art on our walls from those local artists we represent, but our vision is much, much bigger.
We integrate video art in the gallery as well as installations for the art on the walls. I firmly believe that you need to give context to what you are seeing and experiencing. When you have visitors in the gallery, that's what people want, a story. They want to learn more about the artist and what the art means.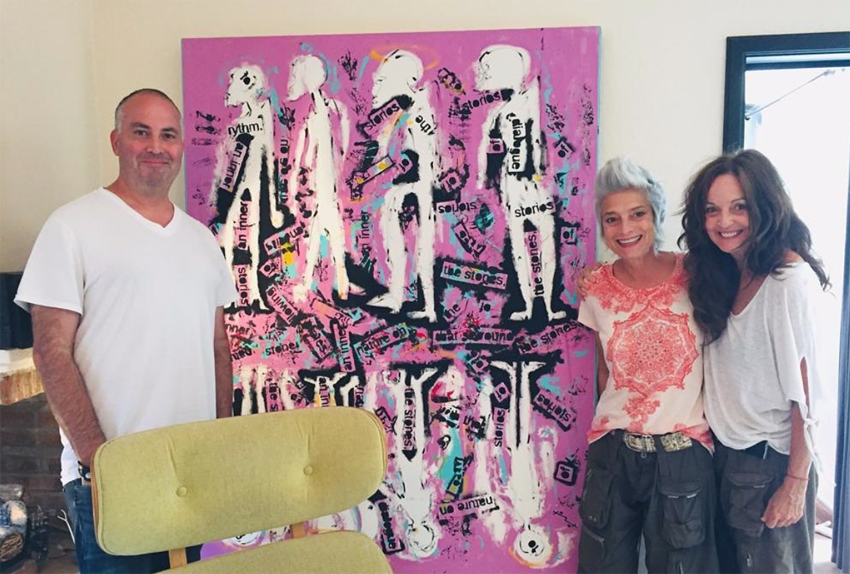 We create a platform to help emerging and established artists get to the next level of their careers. We will serve as a hybrid gallery/agency. The agency side of the business empowers the artist and give them the tools they need to tell a compelling story. We produce artist videos, help with design, social media and any sort of writing (artist statements, profiles) and of course PR.
We are also building out a gigantic video network under the Yo San Miguel umbrella promoting local artists in town. Think short-form documentaries that give context surrounding their art. The grand mission is to have thousands of these videos in our network. Similar to this, we'll also be building out a huge content network online with artist interview profiles in written form.
Because we now have a physical space, we'll be having educational and fun artist-led events. Everything from how to build community on Instagram to best practices in writing an artist statement. We have a ton of ideas on how the gallery can bring value to the community and I'm so excited to share that.

25 minute installation at a gallery in Mexico City
***
Tell us about your own artwork and creative projects.
I started exploring video art about 5 years ago as a fun project with a good friend of mine, Alejandro. I had just moved to LA and he was living in NYC at the time. He's a super talented musician. Instagram had just announced: 15 second video uploads and we had this idea to collaborate on a project called @flyingblynd where I would create trippy visuals and he would score them. It was such a fun creative project and I'm so grateful that we were able to connect on such a creative level.
After a few months, we had built a really nice community and musicians from all over the world were sending music tracks for me to create visuals for. These came from Iran, Dubai, Australia... literally all over. The Instagram project led to longer-form installations with some of these musicians. The installations were part of galleries in both NY and LA and at some music festivals.
When we moved to San Miguel, I was invited by one of the musicians who I knew from Instagram to collaborate on a 25 minute installation at a gallery in Mexico City (above). I worked on another installation here in SMA all about the Monarch Butterflies (below). I absolutely love creating this sort of art.
Tell us about your past life north of the border.
I graduated college in 1998 and quickly moved to NYC where I started my career in online marketing, working at many tech startups. I got involved in social media and building online communities at the very early stages, predating Facebook and Instagram. Google was evolving into a powerful search engine and I learned how to buy ads and drive traffic. YouTube, Vimeo, and Twitter were just getting off the ground and I saw how incredibly easy it was to connect with others online.
I went the corporate route for a few years, including managing large scale advertising campaigns at Barnes and Noble.com and for a few digital agencies in NYC. But I was itching for a change. It was during this time I took a documentary video editing class in Chelsea and was hooked. That was what I wanted to do. I wanted to edit video.
At the age of 32 I quit my job in marketing and started completely over. I worked my way up to a lead editor. Of course, in NYC you meet some interesting folks. I got connected with this fashion photographer/director Marc Baptiste, who hired me to do edit a few fashion films. I met some really talented emerging bands and cut some music videos too.
Living anywhere in the NYC vicinity for an extended period of time (15 years) is truly a rat race and we were ready for our next chapter. We moved to Los Angeles in 2013, bought a home and my career shifted into doing more commercial editing projects at agencies around LA.
I do like LA but I always felt a little displaced there. Finding your tribe and a real sense of community wasn't the easiest for me and that's always been very important. I just felt very stagnant and stuck there.
So when we visited San Miguel for our anniversary, I was blown away. You could walk everywhere! There's a young vibrant community here. Everyone was super friendly. I was surrounded by amazing culture and architecture. We moved here in October and haven't looked back.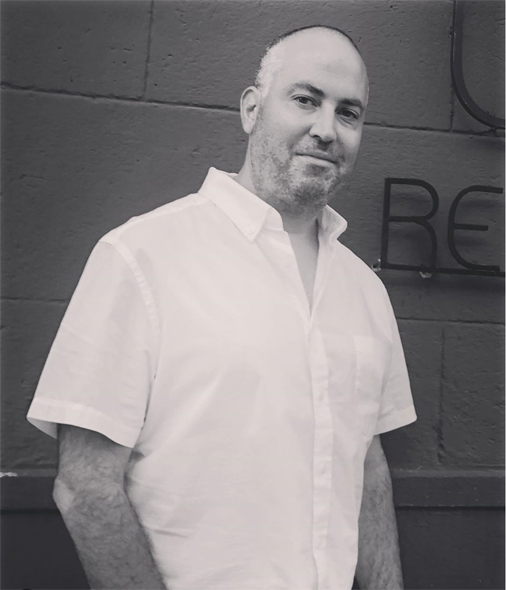 Where can we learn more about you and upcoming events at the Gallery?
Instagram and Facebook and, of course, here on Lokkal are the best places to learn more about what we are doing and see upcoming event schedules. Also, you can get the information for our grand opening party on Saturday, Sept 7. Sign up here to receive links to exclusive interviews with local artists, video spotlights and more.
****
The Collective's Grand Opening Party
Saturday, September 7 at 6pm at Jesus 27
Shopping, drinks/food, live painting, video installations, DJ, artist meet and greet...
**************
Jessica Antonelli is an art instructor from Galveston, Texas. She was awarded Teacher of the Year in 2013 before excusing herself from public school's standardized-testing obsessed environment. That same year Jessica moved to San Miguel de Allende and began Studio Antonelli, where she's been offering seasonal workshops in drawing and painting for adult students ever since.
Jessica offers free weekly drawing lessons and holds online video classes in her online art studio community: learn.10stepstodrawing.com/
Or find a schedule of her upcoming workshops in San Miguel or online at: