by Dr David, Publisher / Editor
Last week I met with a Mexican healer, Lalo by name. He spent 20 some odd years working with the residents around Lake Pátzcuaro creating sustainable economies before coming to San Miguel. Lalo is very good at making ceremonies. His space is filled with feathered wands for cleansing rituals, canes from his travels around the world - India, Egypt, Africa..., stones, herbal medicines and more.
We spoke of our mutual desire to create healing retreats. And although those of you who know me will find this hard to believe, he did most of the talking. My companion Veronica introduced us and was present. Afterwards she told me, "Listening to him was just like listening to you."
We are both alternative healers, both in our sixties, both long-haired with beards. We have a similar vibe, head in the clouds, with our feet on the ground; practical when it comes right down to it. Each of us is the kind of person you would want to partner with. And we need partners to make our healing vision come to earth.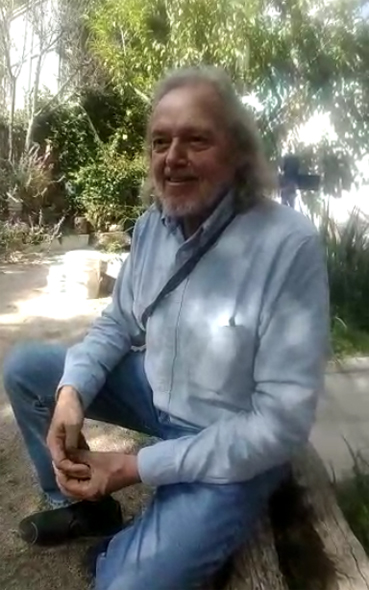 The concept is to offer guided healing experiences, from a single day to two weeks in duration. Anything much beyond a single day, or anything with a group of participants requires a team of guides. Now San Miguel is full of interesting, accomplished people. And this is no less true when it comes to healers. But while I am on the outskirts of this community of healers, Lalo is a well respected member of it.
I feel confident that, through my publications, I can attract participants. What I want is to be sure that all goes smoothly when the participants arrive, and that involves teamwork. For that we've got a roster of strong players, any one of who could produce a meaningful, first-rate program of 3-5 hours at the drop of a hat. Bringing up my concern with the dynamics of producing the daily program for visitors, Lalo responded, "If we have a problem with the program for the evening, we can just send everyone to the Centro for a couple of hours in the afternoon, while we straighten things out." That is a confidence that comes from long experience and the certainty of a supportive community.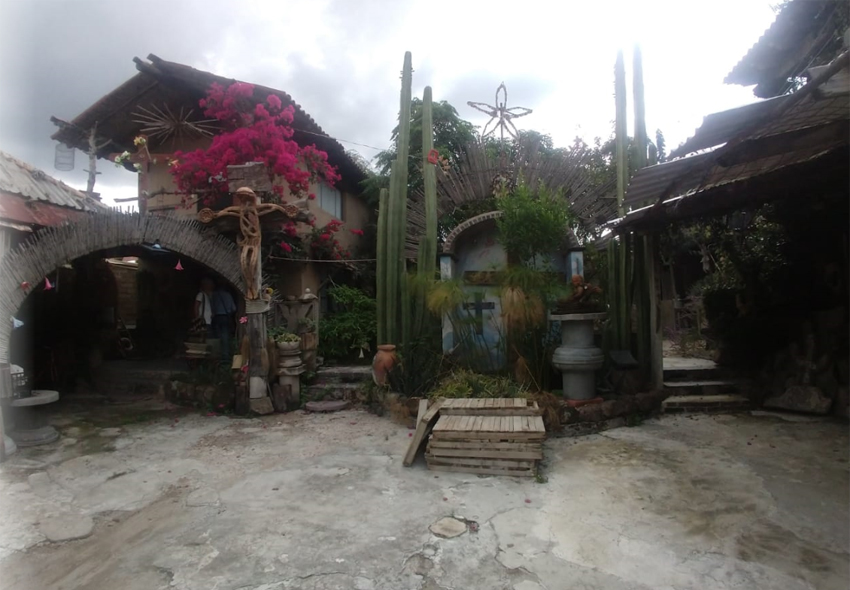 Mexicans are very friendly people, still, if they really accept you as a friend, you can be proud. Establishing a relationship with a Mexican medicine man like Lalo, especially a professional relationship, takes a special rapport. Now, I'm not saying I'm there yet, but I have a special entre due to my close relationship with Veronica... and also my close relationship with Peyote.
I told him: I first came to Mexico, traveling by myself, when I was 19 years old, 43 years ago. Shortly after my return, up at the University of Connecticut, someone (I don't remember who) gave me a big bag of Peyote buttons. That's rare. Then, 5-10 years later, someone who remembered those university days, sold me a large number of capsules of organic mescaline, the chief active ingredient in Peyote. That's rare, too. Since I came to Mexico, I've had a constant supply. That's not so rare.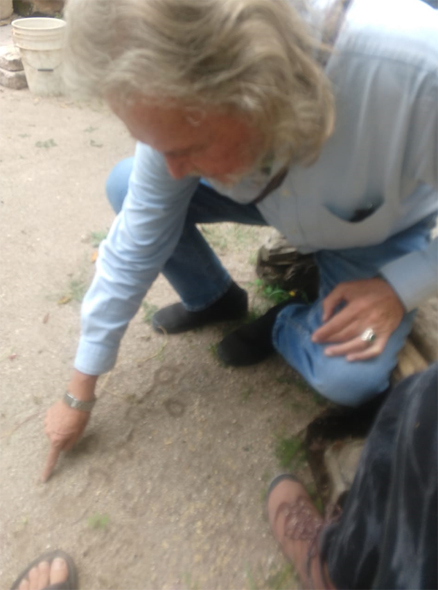 I do not use it very frequently, but then and now, when I do, or when I share it with others, it's usually as a microdose. Silicon Valley is famous for microdosing. When you want to think outside of the box, but still be able to think, a microdose of LSD or Peyote can be a great ally. Michael Pollen's cheerleads this movement in his recent bestseller, How To Change Your Mind. And that's the particular similarity that so struck Veronica about Lalo and me, microdoses of Peyote. He thinks that they are a very useful medicine and so do I. If no one told you what you were taking, you'd never suspect.
The healing philosophy of Macrobiotics holds forth that it is best to eat local foods that are in season. I hold forth that San Miguel makes more sense after a couple of shots of mezcal, our local beverage. Advising visitors in the Saturday Market to attend the Fabrica Art Walk, I further counsel them to have a few mezcals when they do, "It just puts it all into better focus." When you're in Mexico trying to heal, a few drops of Peyote in your morning orange juice has a way of putting things into perspective. When you have a good guide and a beautiful setting, it's just what the doctor ordered.