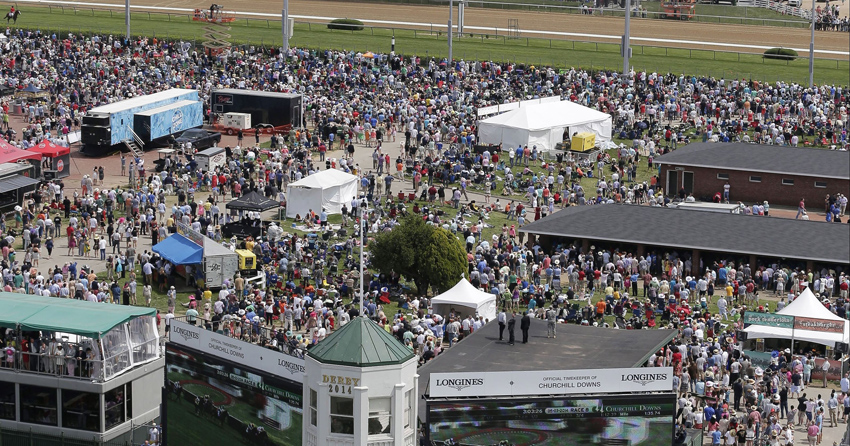 by Audax Minor II
Unless you've ever been to Churchill Downs for the Kentucky Derby, you have no idea how lucky you are to be watching it right here in San Miguel. This year again, Churchill Downs will be making a concerted effort to enter the Guinness Book of World Records for the largest number of drunks gathered in one place.
The number will be somewhere in the neighborhood of 175,000. Maybe 40,000 of them will actually be able to see the race live. The other 135,000 will watch it on various television screens located around the grounds. This race experience will actually be close to the experience you'll have watching the race on your own television or at bar here in San Miguel … with some significant differences:
Your picture resolution will be significantly better than the track television's. And you'll be able to hear the track announcer. You'll also be comfortable.
At Churchill Downs you'll either be standing in the sweltering sun or standing in the rain. You'll note I've used the word "standing" twice in the last sentence. I consciously used it in place of the alternative "sitting" purely based on probability. The track can comfortably accommodate 40,000-50,000 fans. They probably have that many seats. On Derby Day that means a shortfall of at least 125,000 or so. There is a special name for these 125,000 people. They are called standees.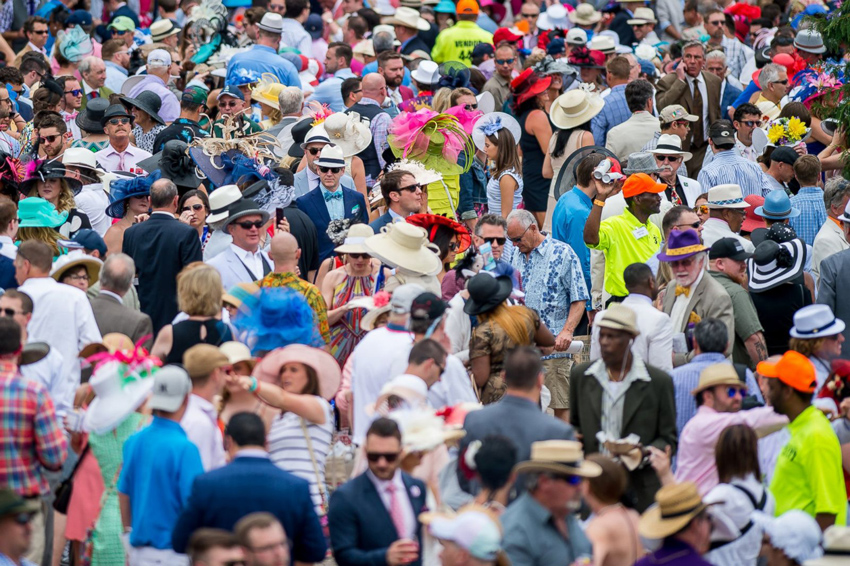 Choperia, the restaurant/bar in that plaza on the corner of Canal and Hernandez Macias, is an excellent alternative to being an uncomfortable standee at Churchill Downs. Okay granted, it's not the kind of place that Glenn Griffin (www.dondayinsma.com/) would award three stars. To say that Glenn is the best restaurant reviewer in San Miguel is really faint praise because (outside of a few hip-shooting ranters on the Civil List) he's probably the only food reviewer in town. No matter, his site is consistently excellent – informative, well art-directed and entertaining.

But Glenn's focus is very much on food. You don't need a gourmet experience to watch the Derby. You need a place like Choperia. A place with a lot of high-definition TV screens, a sports bar atmosphere and some good pub food, preferably things you can eat with your hands.
I'm not saying Choperia is the only place to watch the race, but it's a good one.
***
If you aren't up for a bar crowd in town, you can always throw a Derby party yourself. I asked my wife about this and she was very enthusiastic, chiming in with more ideas than I have room for in this column. I will, however, call out a few that I particularly liked.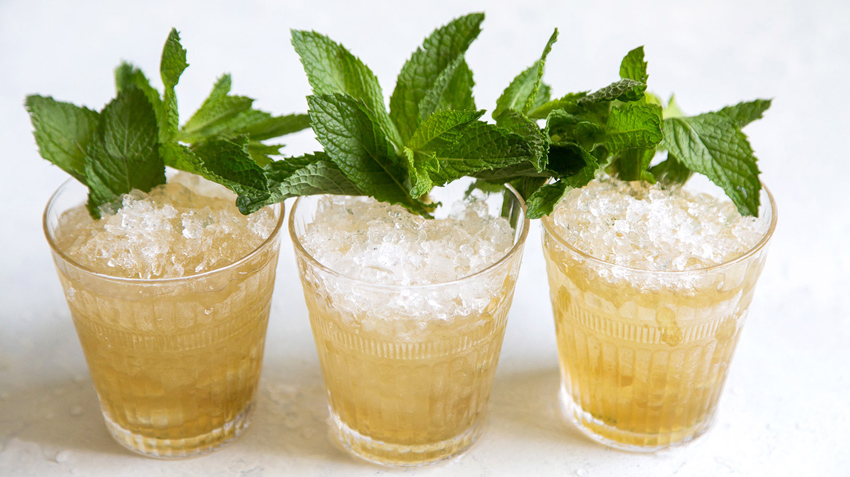 The first thing she points out is that no Derby party is even possible without Mint Juleps. This is the signature drink of the Kentucky Derby. For most people this is the only day of the year that they ever drink one.

As a public service I am offering the recipe for the standard Mint Julep:
¼ ounce (8ml) simple syrup
(ask for a bottle of "jarabe" at any Mexican grocery or liquor store)
8-10 mint leaves
(ask for "hierbabuena" in the market)
2 ounces (60ml) of bourbon
crushed ice
- Pour the syrup in a whiskey glass with the mint leaves. Muddle them.
- Add the bourbon
- Fill the glass with crushed ice and garnish with a sprig of the mint.
You may add a dash of bitters if you feel like it.
One warning I should give you is that the bourbon will cost you a little more than when you bought it for last year's Derby party. You can blame that on Trump. When he imposed tariffs
on Mexican steel and aluminum, Mexico naturally retaliated with tariffs of their own.
They did so strategically. They put tariffs on products produced in states that went for Trump in the 2016 election. Bourbon is made in Kentucky, which went almost 2-to-1 for the Donald. As a result, the price of bourbon went up. Surprisingly Colonel Sanders Kentucky Fried Chicken was left untouched.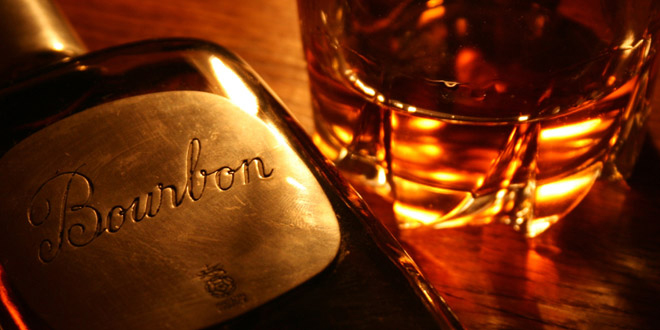 So I would suggest that you bite the bullet and lay out the extra pesos for the tariff-burdened bourbon and add the tariff-free KFC bucket. (Thinking about it, I can't recall a Kentucky Fried Chicken in San Miguel; there is, however, a Crunchy Chicken on the Ancha San Antonio … close enough.)
Another of my wife's suggestions was to have a horse piñata. However, after a little scouting she ran up against a problem: she found a lot of burro piñatas, but no horses. So here again, as a public service, I offer instructions for making a racehorse piñata:
1. Purchase a burro piñata.
2. Using garden clippers or a small saw, cut the burro's ears down to horse size.
3. Tell your guests that they're looking at a horse piñata. Ignore their skeptical looks.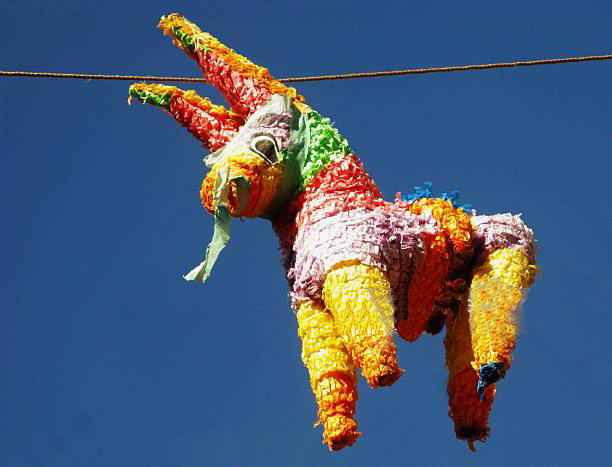 The food accompanying the Juleps should be pretty much the same as you'd order at Choperia – guacamole, totopos, tacos, nachos, etc.
Finally you should have a Derby pool just so there's a bit of money riding on the outcome. Write the names of all the horses on slips of paper and put them in a sombrero. For 50 pesos apiece your guests can draw a name out of the hat. Winner take all. There will be 20 horses in the race so whoever draws the horse that wins should walk away with a thousand pesos.
***
But enough party talk. The most important question is who will win the race. In my column about San Miguel's best handicapping parks, I asked you to watch the replays of two important races leading up to the race: the Santa Anita Derby and the Arkansas Derby.
Right now I offer three more replays – the Florida Derby, the Wood Memorial in New York and the Bluegrass Stakes at Keeneland in Kentucky.
Watch the five races I've offered you in the last two columns closely. Somewhere in those five is almost certainly the winner of the Kentucky Derby. All you have to do is find him.
While we don't know for sure the eventual winner, we can make a pretty good guess as to how the race will be run. In the early going, Maximum Security (winner of the Florida Derby) and Omaha Beach (Arkansas Derby winner) will be either in the lead or very near it. These are colts that don't like dirt kicked in their faces and both have enough early speed to avoid it.
Behind them, in the second bunch, will no doubt be Tacitus (who won the Wood Memorial), Game Winner (who was second at Santa Anita) and Improbable (second in Arkansas).
Roadster (the Santa Anita winner) will be somewhere in the middle of the pack.
As they head into the stretch, the leaders will be trying to hang on in front and Roadster, Improbable, Game Winner and Tacitus will be coming at them. You call it from there.
The favorite will be either Omaha Beach or Roadster. The venerable jockey Mike Smith had his choice of which of these two he wanted to ride; he chose Omaha Beach. So what does that tell you? Well, it certainly tells you who his favorite is.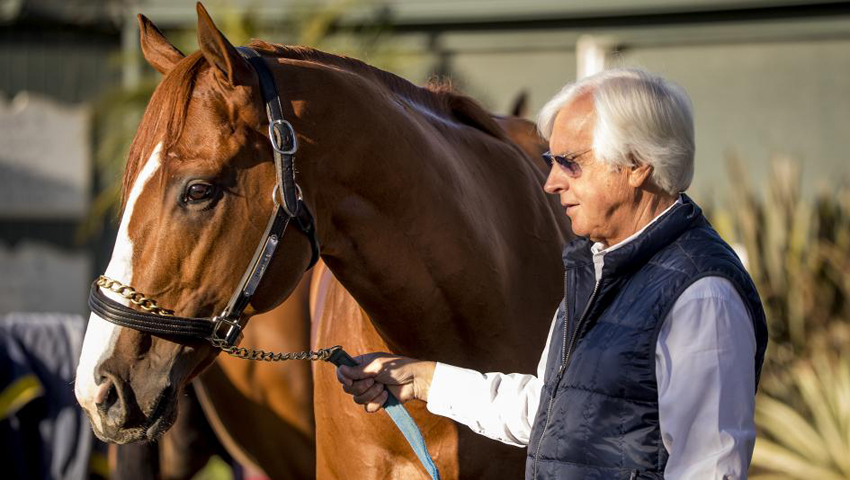 Who will be in the winner's circle after the race? I'd say that it's almost even money that it'll be Bob Baffert. Baffert is the most famous horse trainer in America. He's won the Derby five times and has trained two Triple Crown winners (American Pharoah and Justify) and this year he's really loaded. Of the six leading colts in the race, Baffert has three – Roadster, Game Winner and Improbable.
But that's really ducking the question. Which horse will be in the winner's circle?
A week before the Derby I usually feel pretty strongly about one horse, but this year I'm seriously uncertain. I could make a good argument for any of the six I've talked about.
In the end though, I'm going with Game Winner. He had a terrible trip (which is a euphemistic way of saying a bad ride from his jockey) in the Santa Anita Derby and still managed a strong second to Roadster in that race. I think he can reverse that finish in Kentucky.
If you get bored with favorites, take another look at the Bluegrass Stakes. The winner Vekoma has the strangest running style I've ever seen in a thoroughbred (look at his front legs as he's coming down the stretch.) That gait disqualifies him for me; but note the colt that finished second. Win Win Win came from way back to place second. With the extra quarter of a mile of the Derby, he would have caught Vekoma. Win Win Win needs some racing luck to win it, but his odds are sure to be 20 to 1 or more. Hey, it's worth a 40 peso bet.


**************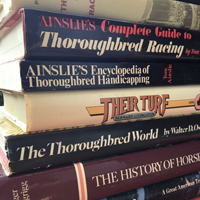 Audax Minor II is the pen name of a writer who divides each year between here in San Miguel, and a small town (pop. 400) in southern Ontario, Canada. Now retired, he travels to racetracks all over the world (four continents so far, hoping to add a fifth this year). He grew up in the Midwest of the United States and made his living as a writer for 35 years.
You must register and log in to write a comment.
Please use the "login" link at the top (right) of the page.