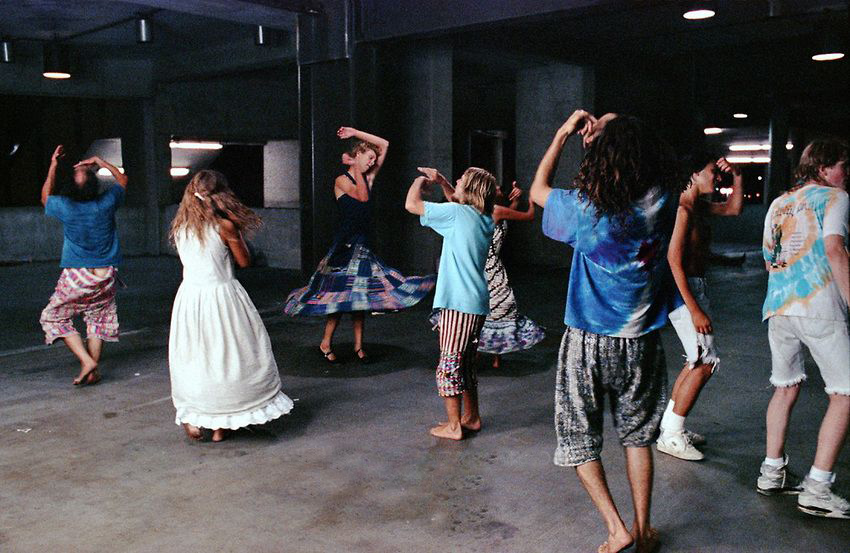 by Pam Walters
I'm not adventurous. I hardly ever take a dare. I guess I'm too uptight and conventional. I still care too much about what people think of me, but my self-consciousness is going away with age. Anyhow, when a friend asked me to join her at one of the hippie freestyle dance events in SMA, I was speechless. I tried desperately to keep a straight face.
You see, when I was growing up in downtown Chicago in the '60s, there were three kinds of teenagers. The collegiate types with their plaids and penny loafers. Then there were the hippies/dopers who were all tie-dyed and unkempt. Finally, there were the greasers. I was a greaser. We mostly wore black. I had huge hair sprayed stiff like a helmet. My skirt was rolled up at the waist. I wore a tight cardigan with the buttons in the back. Black hose. Pointy pumps. Cleopatra make-up. And this was my daytime look.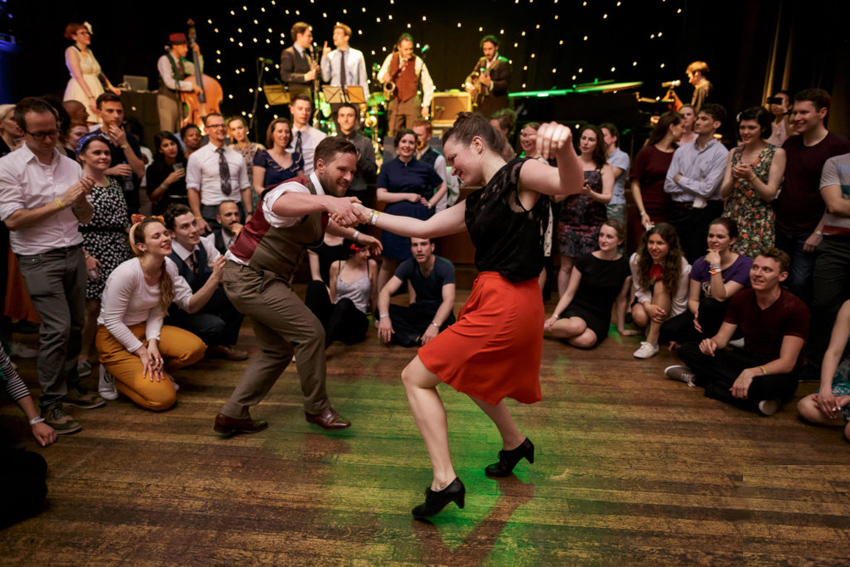 In high school, I ran around with a clique. We wore day-glo yellow satin club jackets with "Del Shendo's" printed in script across the back. We'd show up at dances en masse trying to look as tough and intimidating as we could. And we were all great dancers. We did East Coast Swing, the Mashed Potatoes, the Pony, the Jerk. You get the picture.
So, how can someone like me fit in at a new-age, freestyle get-together? One of SMA's more popular, local venues advertises that it's a safe and sacred place to explore one's spirituality through dance and movement. I remember seeing a film when I was young; it was one of those Roman movies (think "Spartacus" for example). I was mesmerized watching a scene where Salome did the dance of the seven veils. She tilted, twirled, gyrated and whipped those veils around like nobody's business. I'm sure in her frenzy, she experienced a spiritual awakening. Is that what goes on at the freestyle dance events down here? I'll never know, because I'm too afraid to go.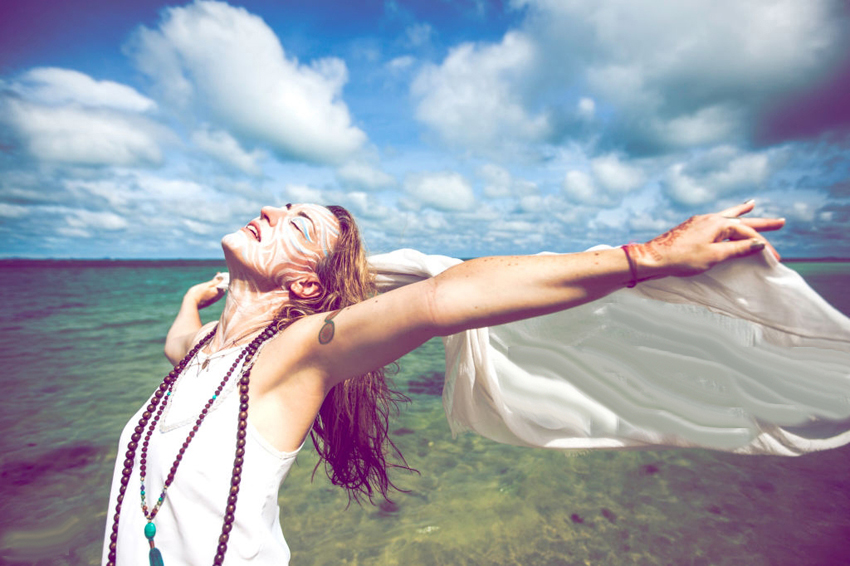 I knew a tough guy once. He maintained he wasn't afraid to drive a car at 125 mph on icy streets, but he admitted he was scared to death to learn how to play golf. Greasers are like that.
Am I making fun of hippie dancing? Not at all. It's just that I'm programmed a certain way, and I'm wired into the Oldies. I need a good, loud beat: The Stones, The Pointer Sisters, Ellen DeGeneres' workout cd's.
But lately I noticed that – for someone who used to be able to bust a move – most of my movements are isolated from my waist up. I now dance with my shoulders. But I have attitude. It shows in my blasé, know-it-all expression. That's important.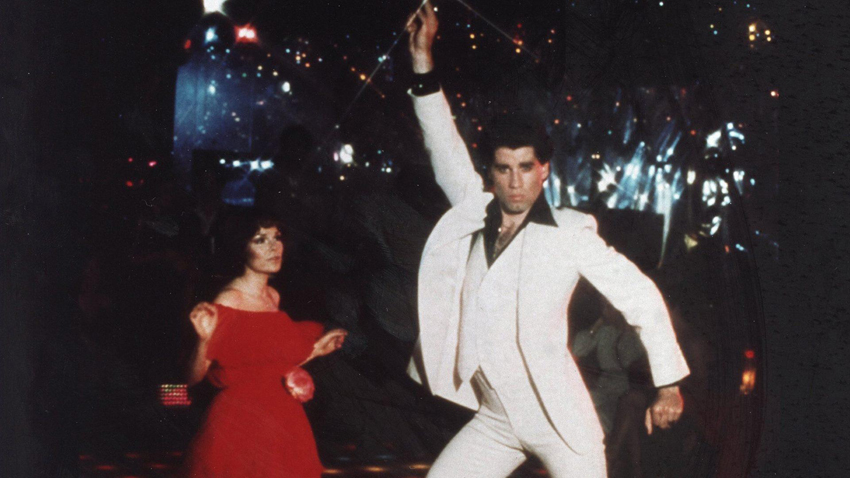 So, twirl on, ladies. I hope you have a spiritual breakthrough right there on the dance floor. For me, I'll wait until there's some musical event that features Motown hits. By the way, those are my "go to" tunes when I'm doing household chores. They get the work done.

**************
Pam Walters is a new resident of San Miguel de Allende. Her poetry and prose have been published in The Southampton Review, Chicago Literati, Switchback, Cutthroat, Cutbank literary reviews and Round-Up Writer's Zine. Seven of the chapters from her memoir, "I Hope Prince Charming Drinks," have been published in literary journals. She's won writing competitions for memoir and humor. Two of the chapters from her book were performed live. She recently won for non-fiction at the San Miguel International Writer's Conference. She and her husband reside in Centro.
You must register and log in to write a comment.
Please use the "login" link at the top (right) of the page.