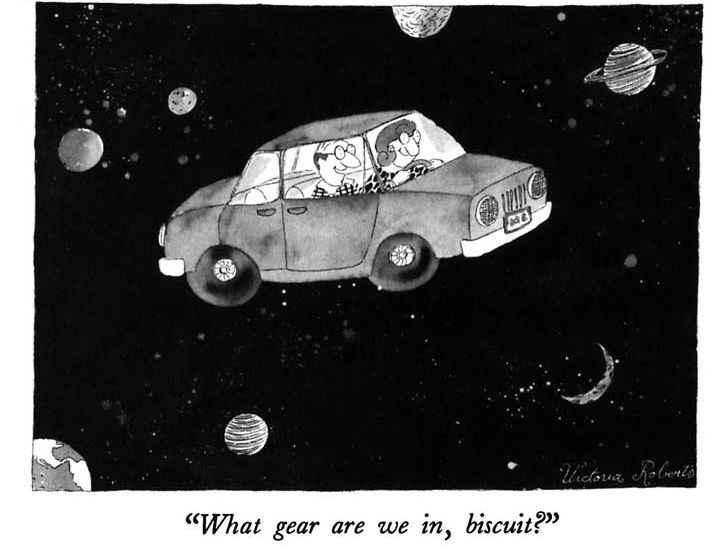 by Irma Kirkenstein
New Yorker cartoonist Victoria Roberts is not new to San Miguel. I interviewed her in Los Frailes in the house built by her grandmother, Lilian Roth, where she has lived since 2016. "It was one of the first houses to be built," explains Roberts,"I still have the promotional pamphlet for the Fraccionamiento (development). It includes plans for a Los Frailes Yacht Club! Hahahaha"
Roberts breaks into laughter often, which might be natural for a humorist, Roberts doesn't agree. She has been under contract to The New Yorker since 1988, as a cartoonist, but does not feel like she is funny at all. "I really don't do the work," says Roberts,"it's my characters that come with their own dialogue. If they are funny it is because they have struck a chord in life that is true. I am immensely lucky to work with these "people", though some are animals! I do a lot of work with turtles, and pugs."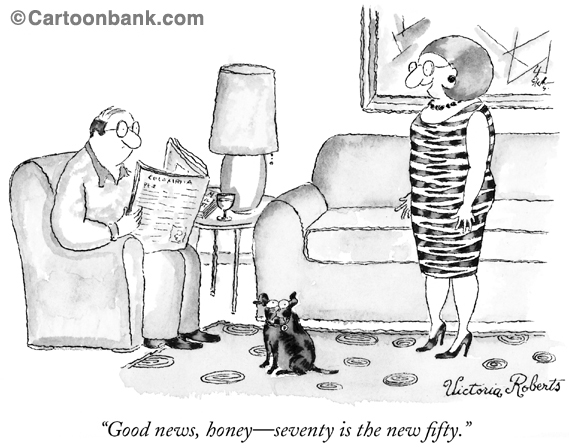 Roberts is famous for a couple in a living room that appear to have been married for a long time. The man in the cartoon is in fact Roberts' ex-stepfather Bob Benjamin, a New Yorker living in Mexico City who had a PR firm. Bob, apart from being a wonderful cartoon foil for the woman in the cartoons who usually has the line of dialogue, is an important figure in San Miguel history.
In 1950, at the height of the McCarthy witch-hunt trials against the Communists, the Mexican government, acting under pressure from the US Embassy in Mexico City, ordered the deportation from Mexico of Stirling Dickinson, Riva and Leonard Brooks, and five others on the grounds they were Communists and that the Instituto Allende was a haven for Communists. When Bob, who was in SMA at the time, learned that Leonard and company had been put on a train in Comonfort bound for Nuevo Laredo, he rushed to the train station and wrote a note to Leonard to let them know he would be contacting top officials in Mexico City to have them reverse the deportation order, a note that he proceeded to stuff in his rolled-up socks and to throw down to the train (which Leonard caught). The group was deported for a week; they were holed up in Laredo, Texas, waiting to hear back from Bob. Finally word reached them that Bob had contacted Mexican officials and that the deportation order was rescinded.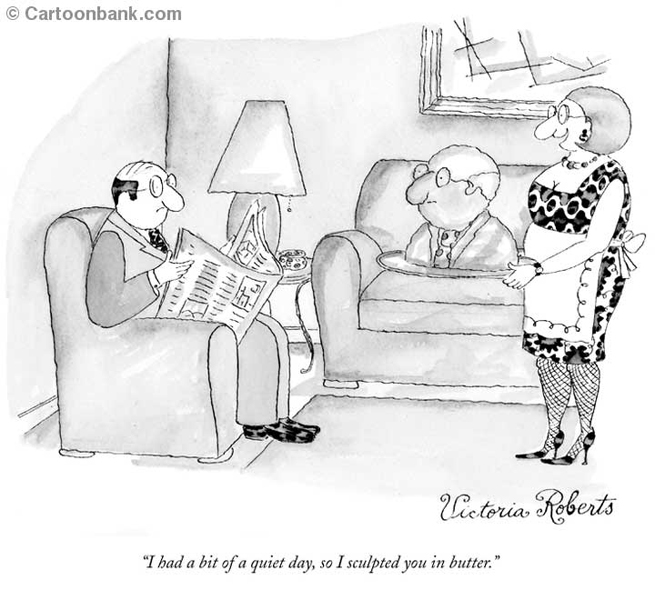 "If you cast your fate to the wind, it has to be very very windy," says Nona facing one of many of life's crossroads, in her new show at the Playhouse this week. Nona Appleby is Robert's oldest character. An Australian octogenarian and a nudist, Nona had her first show at The San Miguel Playhouse in January this year. It was a sellout, Roberts thinks, because of her New Yorker magazine trademark, but was delighted to hear, magazine kudos aside, several people tell her that Nona brings them joy. Yes, joy!
"There is really nothing better for me, than to entertain, to make people laugh," says Roberts. Nona is not a stand-up comedy act, but something subtler. Roberts portrays Nona on stage and the show is accompanied by Roberts' cartoons of Nona on the screen.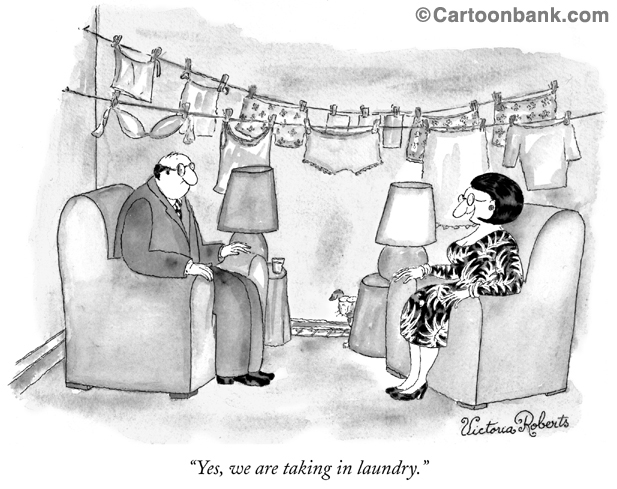 Under the fine and elegant direction of Lee Duberman, these disparate elements come together to give Nona "a red carpet treatment'" according to Roberts, "I know Nona is the greatest gift I have been given, and she is a star, but putting her on stage requires an intelligence and a fine touch which Lee has. I am very grateful for Lee's direction."
Roberts is fortunate to have said team. Apart from the direction of Lee Duberman, Nona is accompanied on stage by Pablo Buniak, as Nona's majordomo, Alexander therapist, musical accompanist, and dance partner.
"Roberts is "schvitzing" because the technical part of the show is all new to her. "Nona drawings are on paper usually, but this show, all of it, has been done on an iPad with an iPencil, and the glass surface is more like an ice-skating rink than the nib pen and paper I am used to. But one of the beauties of this system is that it records your every move-so you can play-back your actions, the entire journey of the drawings. I will be projecting some of those little films in the show."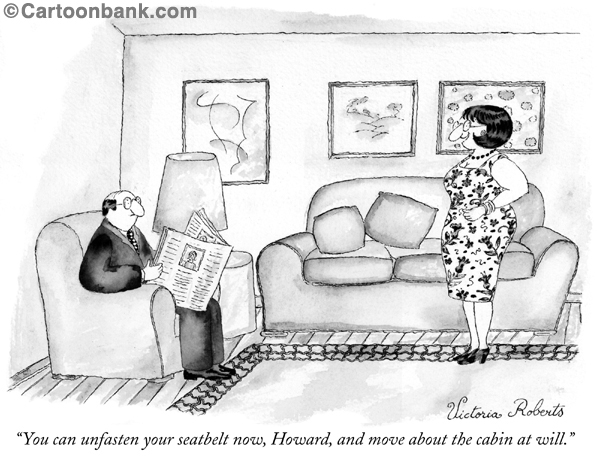 "There is so much to watch online, comfortable and in bed, that I feel if people have to get out of bed and come to the theater, it has to be good," says Roberts, breaking into a second sweat, "at least the San Miguel Playhouse has free-parking and is air-conditioned, and it's easy to get a taxi service home."
But Roberts needn't worry, the audience is in Nona's capable hands.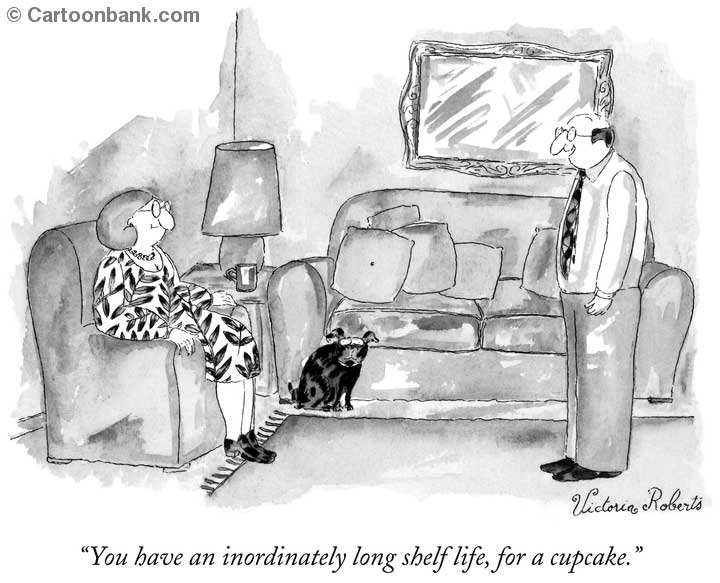 *****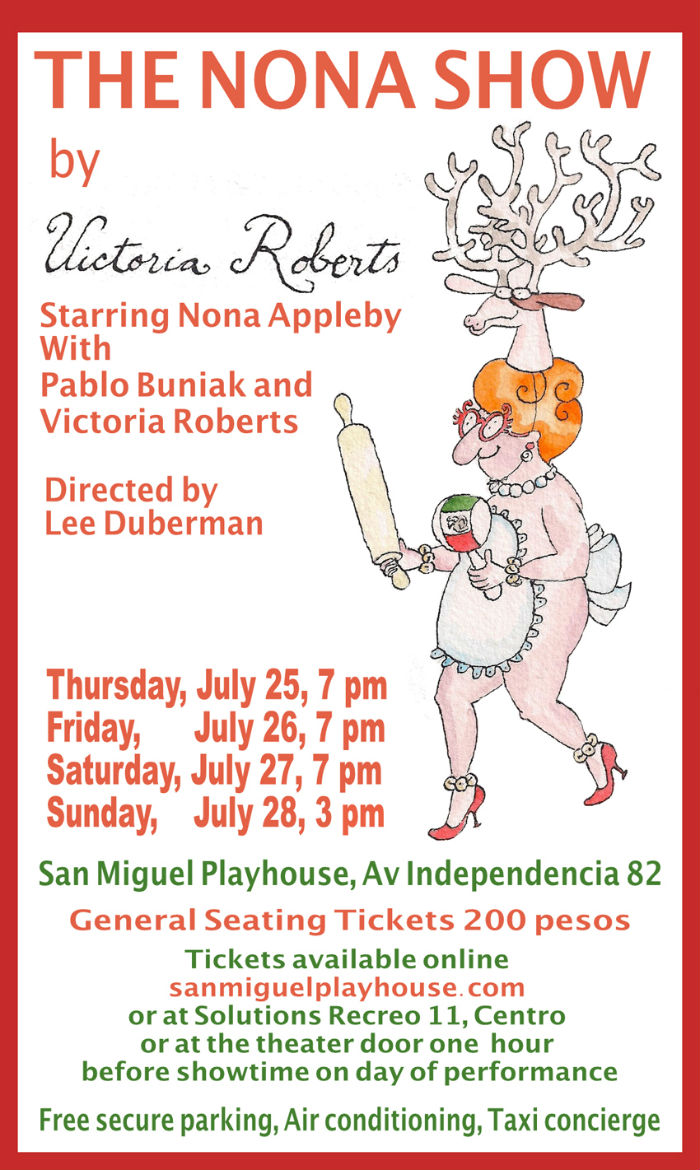 **************

Irma Kirkenstein was born in Comodoro Rivadavia, in Chubut, Patagonia, Argentina, in 1947. Trained as a dentist, Irma retired from her New York City practice in 2008, and has since devoted her time to writing, and travel, and petit point, her favorite pastimes. New to San Miguel, she spends most of her time in London and Cardet, France.
You must register and log in to write a comment.
Please use the "login" link at the top (right) of the page.