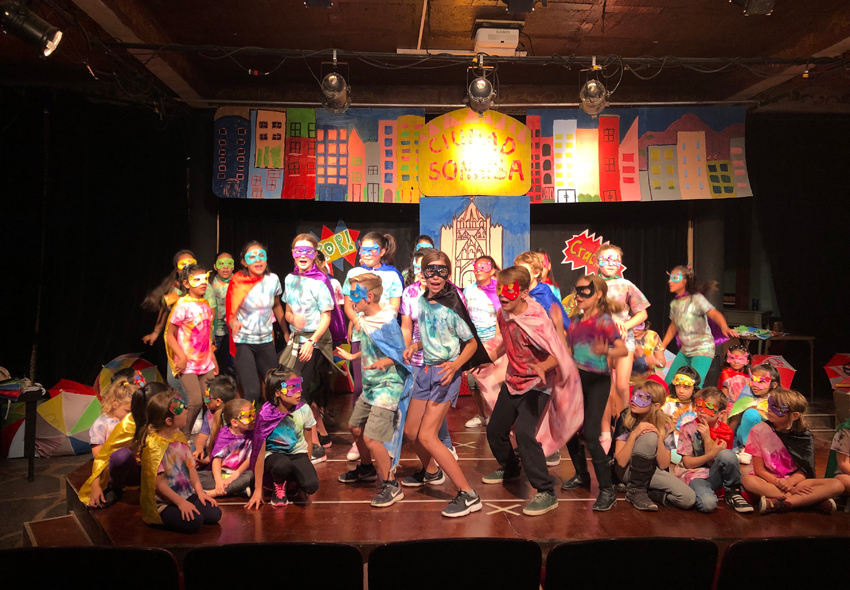 by Jessica Espinoza
Last summer DreamBox Theatre was in the process of launching their first program in San Miguel de Allende, Mexico.  When the San Miguel Playhouse, which also promotes bilingual theater, in that a lot of their productions have supertitles, learned of DreamBox's plans to bring bilingual theater to Mexican youth, they got very excited. In addition to providing DreamBox with a performance venue, their board started a scholarship program for Mexican children where Playhouse donors could sponsor a child to attend the program.
It was such a successful partnership that the San Miguel Playhouse was eager to do it again this summer, providing the venue, orchestrating the scholarship / sponsorship program, helping DreamBox line up resources when producing a show in only 5 days.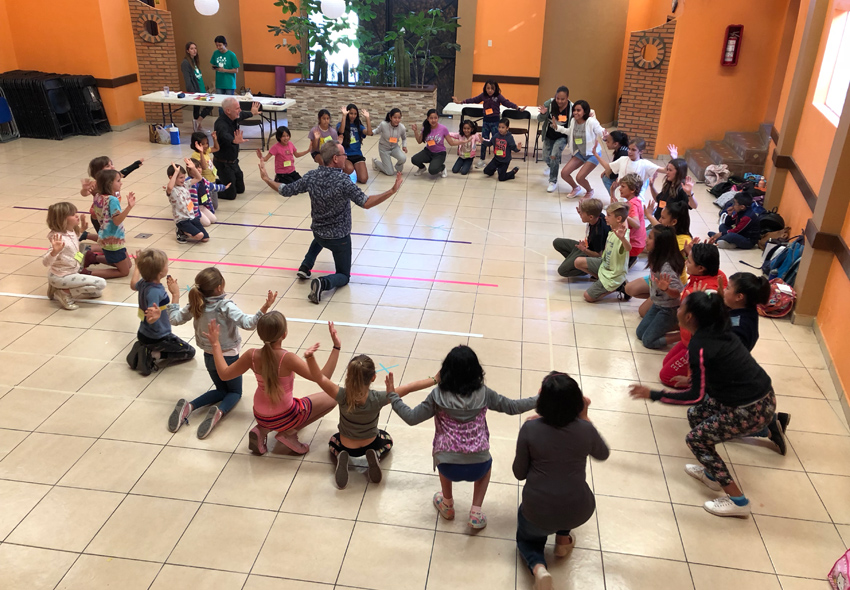 DreamBox Theatre is a children's theatre company based in Atlanta, Georgia that creates original musicals for youth performers. They write productions that address topics that are relevant to youth. A large focus of their work is in developing theatre in Atlanta dual language schools. DreamBox Theatre has found that using drama can unlock language and be a universal language that brings people together.
This program has done just that for the San Miguel youth community. Through the sponsorship program, the program invites children from Casa Hogar, the local girl's orphanage and the Biblioteca literacy programs to partake in this experience. These kids get to experience the magic of theatre. Most of these kids had never before even set foot in a real theater, much less on a stage.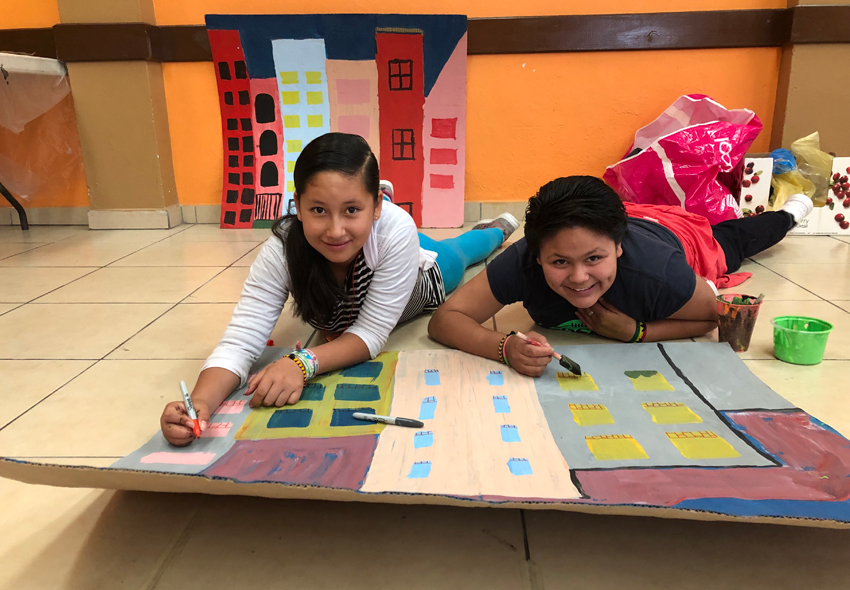 This program's enrollment is comprised of many youth actors with no English (only Spanish speaking) but also a number of expat students with no Spanish (English is their native language). Only a few of the kids are truly bilingual. DreamBox Theatre is always exploring ways to communicate the story without language. Even when working on lines, they get creative and use pantomime, music, and dance to tell the story. After one fast pace week of working together, DreamBox Theatre produces a fully realized musical. It is remarkable to see how much these children learn from one another and grow in such a short amount of time.
DreamBox Theatre is getting ready to embark on its second summer of offering this program. This month they will be producing Mago de Oz, an original bilingual Latin adaptation of the Wizard of Oz story. The playwright, an elementary teacher in Spanish Harlem, NYC, was inspired last summer by the enchantment she felt in the city of San Miguel de Allende. She integrated all of this into the adaptation.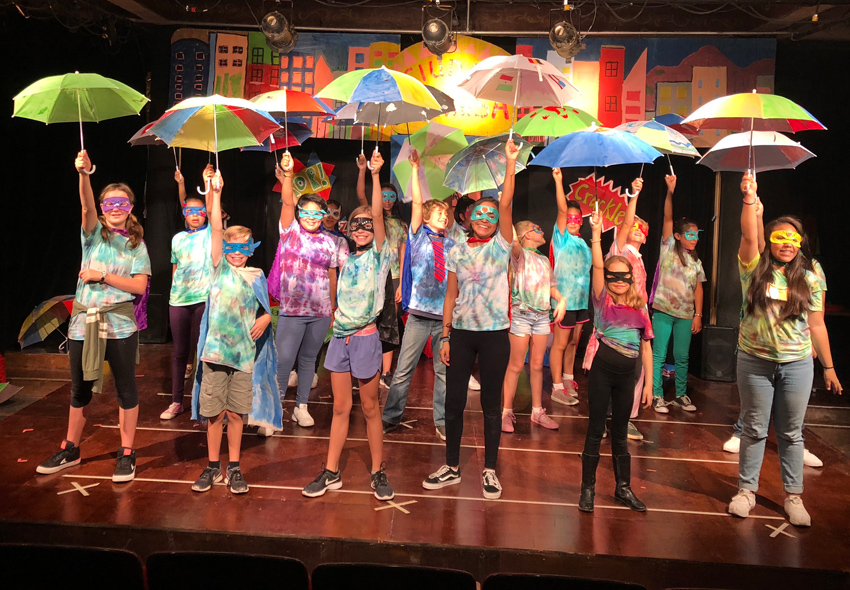 The story follows a young optimistic girl named Dulce, who lives in Mexico City. Dulce gets swept away on a runaway subway car that carries her to the land of Oz, an enchanting, mystical, mountainous region resembling San Miguel. It is here that she explores the sounds, sights, tastes and stories of unknown lands. She discovers that on the other side of the "Mexican Sun" (the signature ballad sung by Dulce) she can find her way back home. The youth actors will have the opportunity to work with the playwright and composer through the rehearsal process. The script is entirely in Spanish and the songs are bilingual. The book and lyrics were written by Jessica Rosa Espinoza and the music is by Clayton Colwell.
DreamBox will not be doing supertitles in the production because they are using the projector and screen to create backdrops. They have an artist coming in and doing a watercolor workshop with the actors. They will be creating watercolor paintings for each "backdrop" setting of the story. They will then capture the children art and these will be projected throughout the show. Since they are doing this, they are not able to also do subtitles. The script is all in Spanish but they are underscoring the actions and using lots of physical theatre to help communicate the story. The songs are all predominantly in English with a few Spanish phrases or words here and there.
The performance will be free to the public on Friday, July 19 at 1 pm at the San Miguel Playhouse.
Read more about the event
**************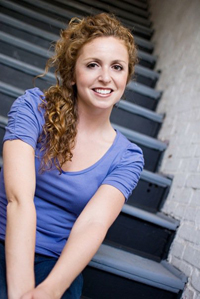 Jessica Rosa Espinoza, playwright and educator, founded DreamBox Theatre which is an educational theatre company that specializes in creating original musicals for youth performers. DreamBox also writes bilingual productions for dual immersion and international school communities. Jessica believes theatre has the power to build community and she approaches her projects around this philosophy.
Jessica began her teaching career in Spanish Harlem New York where she was a first grade teacher. She then went on to become a specialist in arts integration and presently leads professional learning for teachers in this area. When Jessica is not teaching or writing, she can be found playing pretend with her two daughters who also love theatre.
You must register and log in to write a comment.
Please use the "login" link at the top (right) of the page.