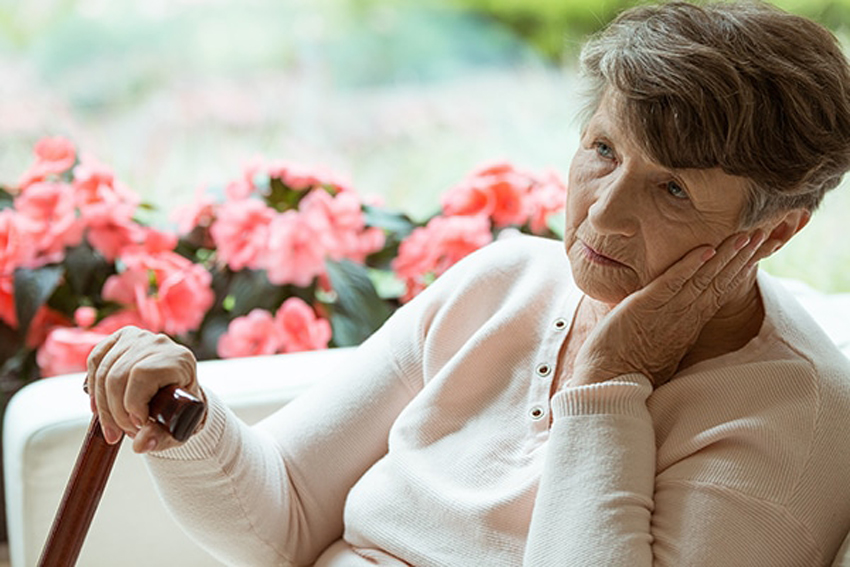 by Pam Walters
Mac first experienced a few scary memory problems as early as 2005 when he was in his mid-fifties. He had to resign his high-level, highly stressful position at a large company. He and his wife, Patty, moved to the Caribbean where he continued to work, but in a less stressful environment. But by 2010, he was having incidents that were frightening him to death.
For example, one day as he leaving his house for work, he saw that his wife's car was blocking him in their driveway. He went back inside and got her car keys. He returned to his car, got in, started the engine and backed right into his wife's car. He blanked out. He'd forgotten it was there. Numerous times, he'd go to the gas station to fill up. He'd go inside, pay and drive away. Sometime later, he'd realize he hadn't pumped the gas. His book is full of such incidents because he had begun to take notes of the crazy things happening. He lost his phone and keys everyday. He says, "It's normal to misplace your phone. But it's not normal to find it in the refrigerator."
He began seeing a psychiatrist in 2011 where, after much testing, he was told he had Mild Cognitive Impairment. Mac says nothing about it seemed "mild" to him. He was convinced he had Alzheimer's. At his insistence, the doctor prescribed Aricept, the go-to treatment for Alzheimer's. In a month it started working. He was so optimistic, he withdrew the disability claim he had filed with Social Security. But after five months, the medicine began to stop working. He reinstated his claim and the Social Security people referred him to their physician. This person's job was to debunk Mac's claim. After two hours of extensive history-gathering and verbal and written tests, the doctor declared that Mac, in fact, had early onset Alzheimer's. That was seven years ago.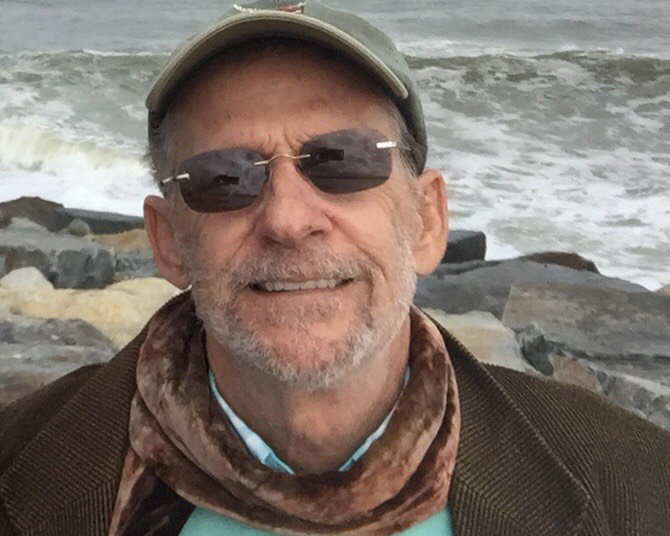 With the writing on the wall, and almost broke after years of denying his illness and running a losing company, while cognitively impaired, Mac and Patty decided to move to Mexico. That was 2014. They figured that round-the-clock care would be more affordable, and life would be less expensive.
Shortly after arriving in San Miguel – where Mac says he basically came to die with dignity – he overheard a conversation about a doctor, Dale Bredesen in California who had reversed every symptom of Alzheimer's in nine out of ten people. Mac knew he had to speak to this doctor. He spent months trying to arrange a phone conversation and it finally happened in early 2015.
In May of that year Mac went to California to meet the doctor in person. While there, he spoke to a woman who had had every symptom that he was experiencing. Yet she had recovered. He felt hope for the first time in years.
Soon after Mac began practicing the Breseden Protocol and it reversed his symptoms and keeps his dementia at bay. He wrote a book about his experience, "Defeating Dementia: Recovering from Alzheimer's." Mac, AKA Francis McNear, is quick to say that he's no doctor. He doesn't make diagnoses and he admits that the Protocol might not work for everyone.
The Protocol is a 36 point system that tests for 36 potential causes of Alzheimer's, and treats the ones it finds without drugs. It involves changes in lifestyle including: diet, sleep patterns, stress reduction and supplements. It covers subjects like meditation, and exercise to incorporate into the regimen. Mac adds that it is "is most effective for early stages of cognitive decline."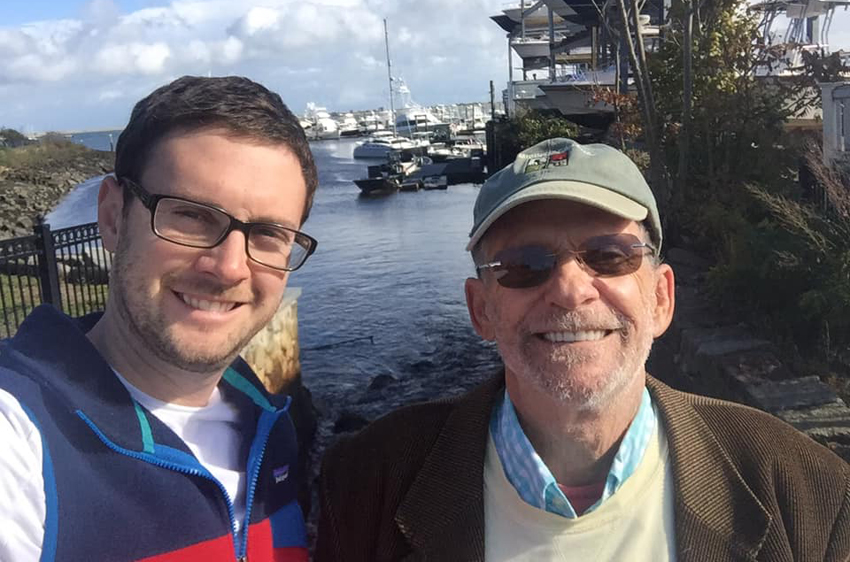 For a more in depth look at the Protocol, get "The End of Alzheimer's" by Dr. Dale Bredesen. Mac insists that Dr. Bredesen's book is easy to read. Mac remarked that one of the symptoms when he was going through the initial stages of cognitive decline was that he couldn't look at or comprehend anything that was technical.
Mac's book is about the experience of developing dementia, seeking help and the difficult task of implementing the Protocol. He explains what it was like, things to do and things to avoid, from his personal situation. There's also a very long chapter with helpful hints and resources for caregivers plus an outline of all other forms of dementia.
He's adamant that the Protocol has indeed restored him to his former, healthy self – to the man he used to be before he first began experiencing frightening incidents of memory loss. I didn't know him back then, but Mac is sharp as a tack today.
At the time, when Mac first became aware of it there were only a few hundred people practicing the Protocol. Now thousands of people following the same plan that Mac follows. Eighty percent of them are experiencing the same results; they are living normal lives again. Dr. Bredesen has now trained over 1500 doctors in the administration of the Protocol and his theories are spreading rapidly. He told Mac that he does presentations constantly, all over the world. Bredesen says it's interesting to note the difference in reactions between younger and older doctors. The older physicians wave his theories off while the under-fifty crowd embraces the learning with enthusiasm and hope.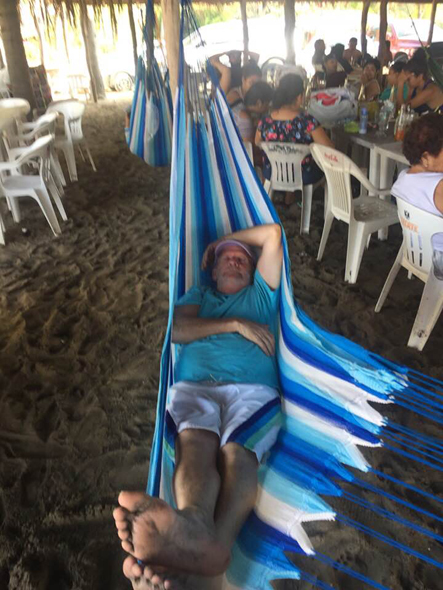 Mac warns that the Protocol doesn't work for everyone. It works best for people with Mild Cognitive Impairment or in the early stages of the disease. He further warns that a person is not cured forever. "You can't go back to a lousy diet and slack off on the rest of the Protocol. I tried and had a negative reaction within a month."
Mac's book, "Defeating Dementia: Recovering from Alzheimer's," is on Amazon and has sold in nine countries in its first three months. It's also available locally at the Biblioteca in the "local writers' section." In it he will tell you exactly how he recovered.
Mac's also busy building a website with links to various resources as well as testimonials from patients. Dr. Bredesen's book, "The End of Alzheimer's" is also available on Amazon. For more information, info@defeatingdementiasma.com.
So, if you identify with Mac's story he urges you to take heart. He sums it up, "There's a good chance this will work for you."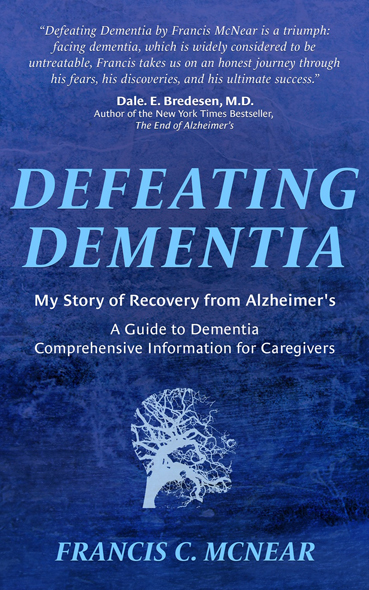 **************
Pam Walters is a resident of San Miguel de Allende. Her poetry and prose have been published in The Southampton Review, Chicago Literati, Switchback, Cutthroat, Cutbank literary reviews and Round-Up Writer's Zine. Seven of the chapters from her memoir, "I Hope Prince Charming Drinks," have been published in literary journals. She's won writing competitions for memoir and humor. Two of the chapters from her book were performed live. She recently won for non-fiction at the San Miguel International Writer's Conference.
You must register and log in to write a comment.
Please use the "login" link at the top (right) of the page.