by Joan Yonkler
New York City in the 1950s and 1960s was a wonderful place to grow up – especially for music lovers. My head was full of the music played in my Bronx apartment. We had a Baby Grand piano and my mother played all the songs from her generation in a stride style. Uncle Abe, the musical genius in my world, came to dinner every Friday night and after eating my mother's tasty roast chicken, or brisket, would sit down at the piano. That was it for the rest of the evening. Our other dinner guests would gather around the piano. Our neighbors would stop by as Uncle Abe played one song after another. My Aunt Betty's brother, Bernie, worked in the music publishing business. Over the years, Bernie had supplied us with stacks of sheet music – the songs we now call the Great American Songbook.
If there was no one around to play the piano, there was still music piped into our apartment from either the radio (the Make-Believe Ballroom was my family's favorite) or our record player. Aside from our stacks of sheet music, we also had stacks of 78s.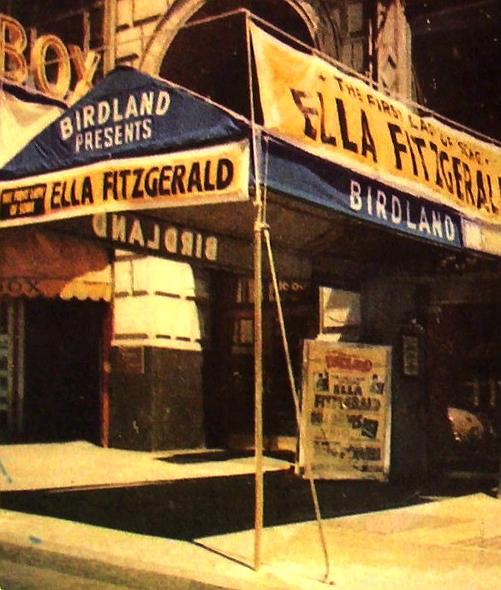 When my parents went out to jazz clubs, later accompanied by my sister who was 12 years my senior, I loved hearing, the next day about their adventures the night before. I was fascinated by their stories of who they saw and what kind of music was played.
Finally, when I was old enough, I also went to jazz clubs in Manhattan. There were so many, large and small. Aside from the big ones: Birdland, the Village Vanguard, the Village Gate, there were also small places – bars mostly that had a small trio playing "cool" jazz. You walked into those places and it was all so sophisticated. The music was just right. People came to listen. I remember seeing Ahmad Jamal at the Embers. I saw Ella Fitzgerald at Basin Street East and Alberta Hunter at the Cookery in the Village, among others. But I also saw musicians whose names I didn't even know. I heard them play great jazz at those small bistros. Between sets, they might sit with you, if they realized how much you loved their music.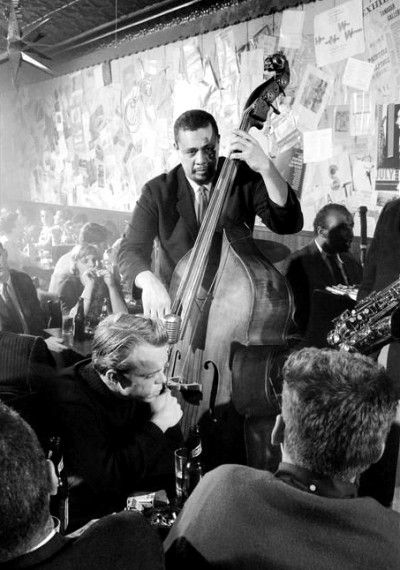 Charles Mingus
***
Decades later in the early 2000's, I came to San Miguel. Here, two things happened; I went to Tío Lucas for the first time and attended the International Jazz Festival at the Angela Peralta Theater. The jazz artists at the festival came mostly from the US. After the concert, Elena Shoemaker, who was running the festival back then, would announce the venue for that night's jam. All the musicians who came down to play, plus our wonderful local musicians, would gather at whatever venue and jam together for the rest of the night. The evening may have started out at 7pm but wouldn't end until the wee small hours.
Tío Lucas was the main place to be. You could eat a great Caesar salad, steak, potatoes and creamed spinach while listen to amazing jazz every night of the week. This place so reminded me of New York. It just brought me back to my youth and those smoke-filled rooms and extraordinary musicians. There we had the singer, Doris Rodgers, guitarist, Ken Basman, and to this day, the great Bobby Kapp on vocals or drums or piano.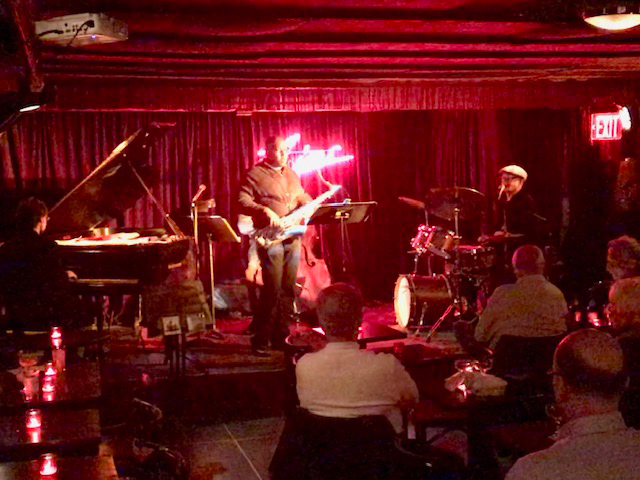 Bobby Kapp
***
Over the years I got to know Bobby. He was a guy who came from New Jersey, but crossed the river at a young age to work in those same jazz clubs I used to frequent. He played and hung out with some of the greatest jazz musicians of all time. In doing so, he learned from them. He still spends time between the two cities, SMA and NYC. When he is in New York, he is mostly known for his free-jazz drumming. Many of his free jazz albums have received critical acclaim. But he also plays clubs in New York where he can sing the standards in his own inimitable style.
Bobby has lived in Mexico for over 40 years, mostly here in San Miguel. He is one of the folks who contributed and is still contributing to making San Miguel the cultural mecca for artists, writers and musicians in Mexico. He is one of the people responsible for giving San Miguel the Bohemian flavor that attracted so many of us here in the first place.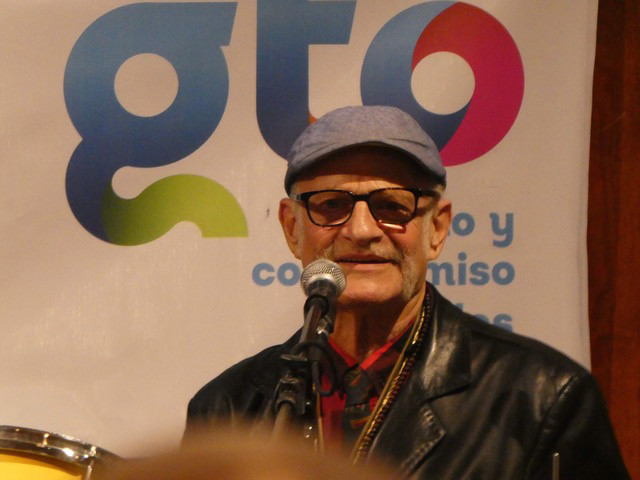 Bobby Kapp
***
The best part is that jazz continues to survive in both cities. New York still is the jazz capital of the world. You can go out every night to a different place to listen to great jazz. There are the older guys, the masters, who have been playing there all their lives. You can also discover younger musicians, who are dedicating their lives to play great music, sacrificing their ability to actually earn an income that can cover their rent so that they can play with and learn from the masters.
Here in San Miguel, there are also many younger musicians around, who are eager to learn and play, and there are many venues for them to do so. The jazz festival continues under the direction of Antonio Lozoya. Jazz Alliance also puts on occasional concerts during the year.
Lucky for us, we still have Bobby Kapp to give us his authenticity and unmistakable sound. According to Bobby, jazz is the antithesis of stealing your soul. Both to perform and to listen to jazz provides a healing tonic to the everyday sounds and stress that modern technology throws at us.
****
Bobby plays:
Tio Lucas
Tuesdays 8-10pm and
Fridays, Saturdays 9-11:30pm
Cafe Rama
Thursdays 8-10pm
****
Bobby singing
***
**************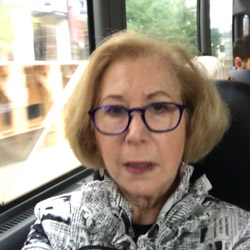 Joan Yonkler, born in New York City, has been performing jazz standards for the San Miguel Jazz and Blues concert series for several years. She has also performed at Blues Alley in Washington, DC, Bethesda Jazz and Blues Club in Maryland, Laporta's in Alexandria, VA and at jazz clubs in Rome, Italy, Mexico City and New York City. Prior to her singing career, Joan spent many years in the advertising business, both in New York and in Washington, DC. She started her career on Madison Avenue and then in Georgetown. For the last twenty years of her advertising career, she worked as a consultant for the Johns Hopkins University Bloomberg School of Public Health, where she assisted USAID projects in African, Asian and North American countries to develop behavior change communication campaigns for issues such as family planning, HIV/AIDS prevention and malaria control.