by Paul Louis, text, photos, video
Ana Thiel is one of the few artists in Mexico who has her own glass smelting furnace. Imagine a large barrel that contains more than 200 kg of glass, melting at 1250°c.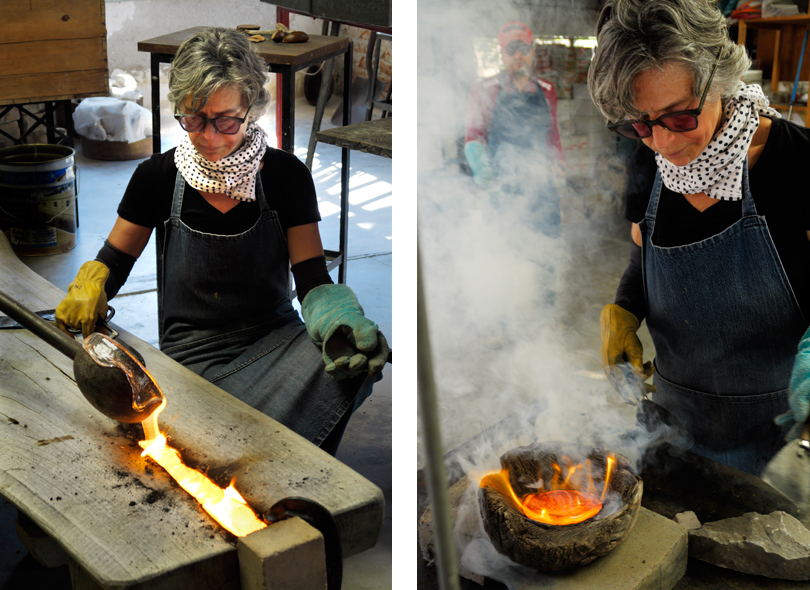 We all know glassblowers, but few know artists who use molten glass. They include: Bertil Vallien, who is Swedish, Koen Vanderstukken, who is Belgian, are, along with Ana, the best known.
"I am pleased that the glass has the facility of attracting light into the sculpture, that its optics work both with its interior shape as well as with the environment, attracting the images and movement around it, and that it can suspend color and air as well as floating forms. The glass is almost four-dimensional in that it has not only height, width and depth but also transparency. " - Ana Thiel
The most commonly used technique is to print a shape inside the sand already prepared to form a mold and pour the molten glass into its cavity. This can be intervened in different ways before it hardens, adding color, air bubbles, previously created glass shapes and reheated between two layers, etc.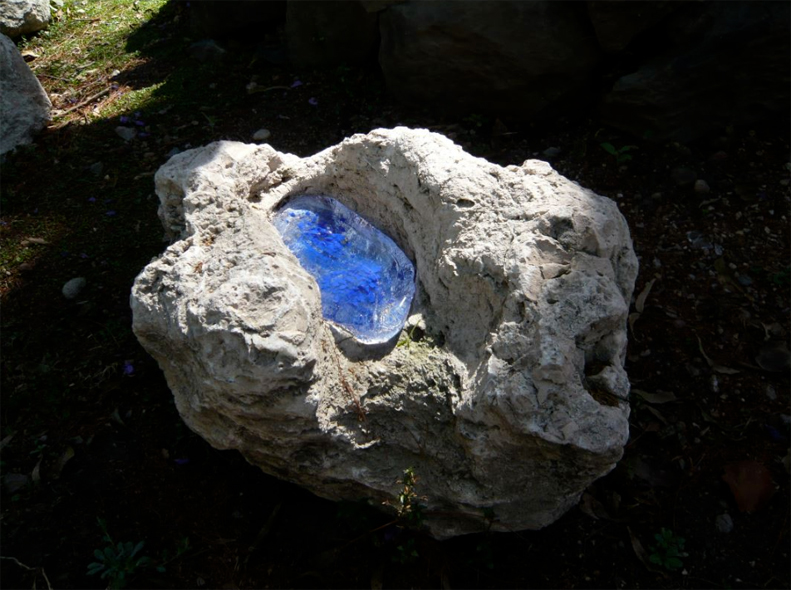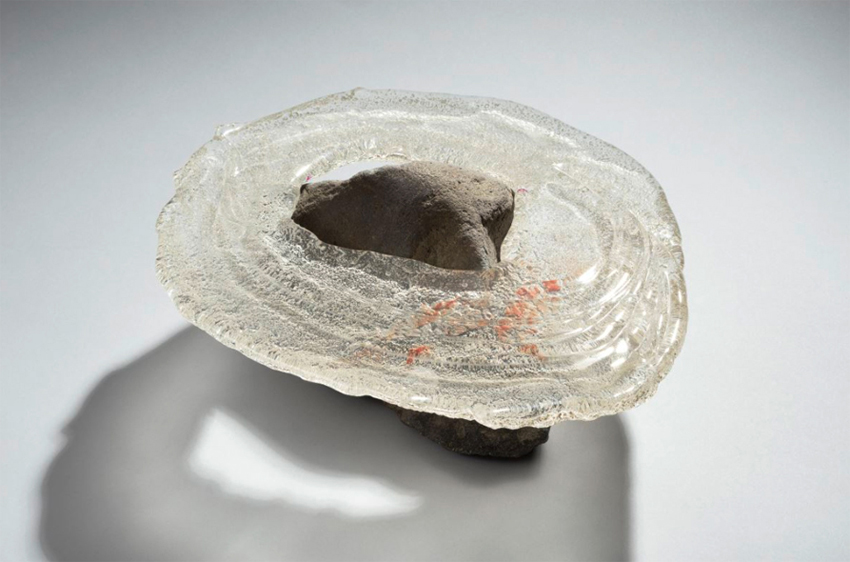 But Ana Thiel not only pours the glass in sand, she also empties it on wood, on metal shapes, inside books. It also shapes your pieces while they are hot by twisting or rolling them.
All these processes make your work, bold and original, always and before all a sculptural work that integrates glass. The accumulation of sections in glass will form columns, complex sculptures of architectural components are integrated into the spaces, or within stones the parts in cast glass return them to nature adding luminosity and color.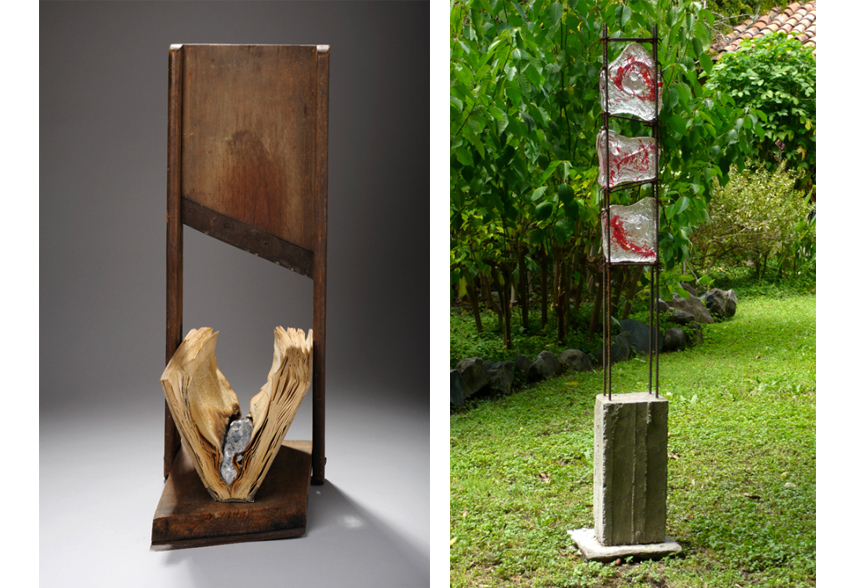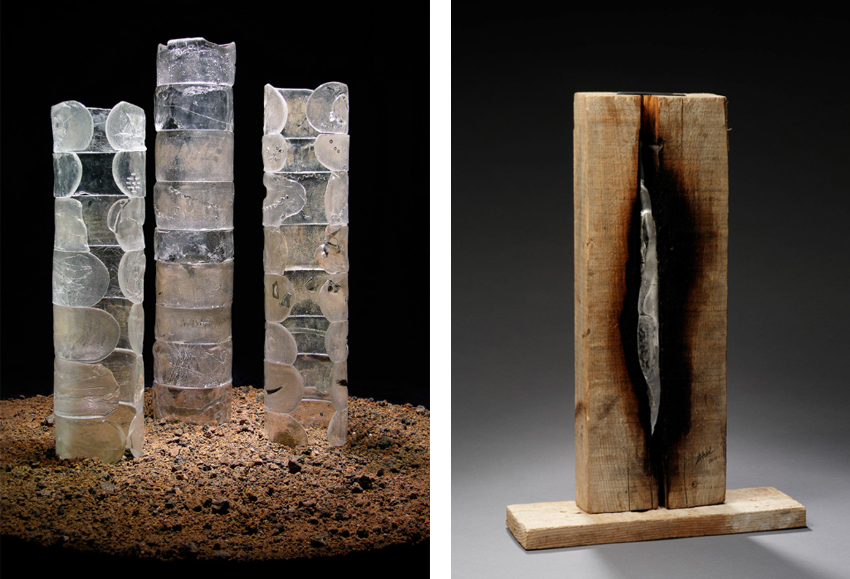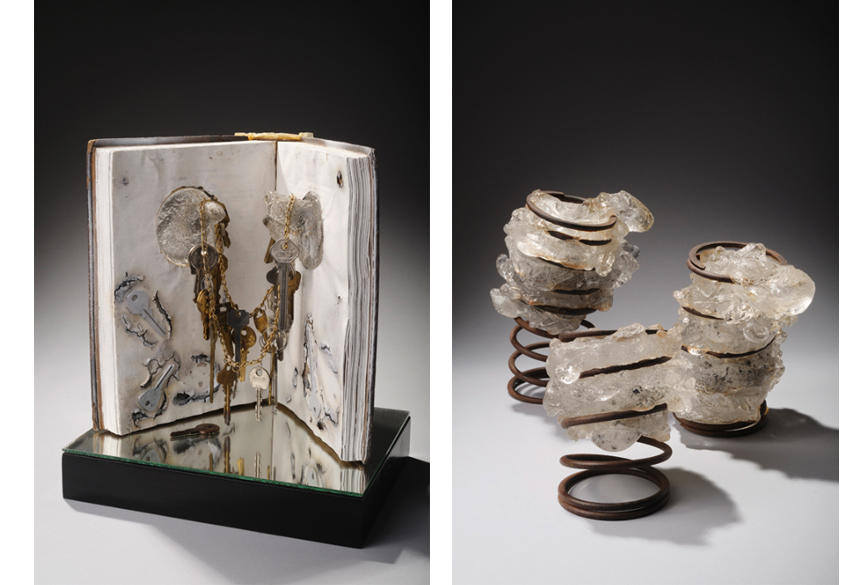 Before turning on the oven, Ana is preparing her projects during the preceding months. The day of the ignition is always an event that marks the beginning of a very intense period of work. The oven takes three days to reach the working temperature that must be maintained during Ana's entire period of activity within which she also takes the opportunity to offer training courses. She enjoys sharing her knowledge, accumulated through almost 40 years of experience in different workshops and through artistic residences around the world.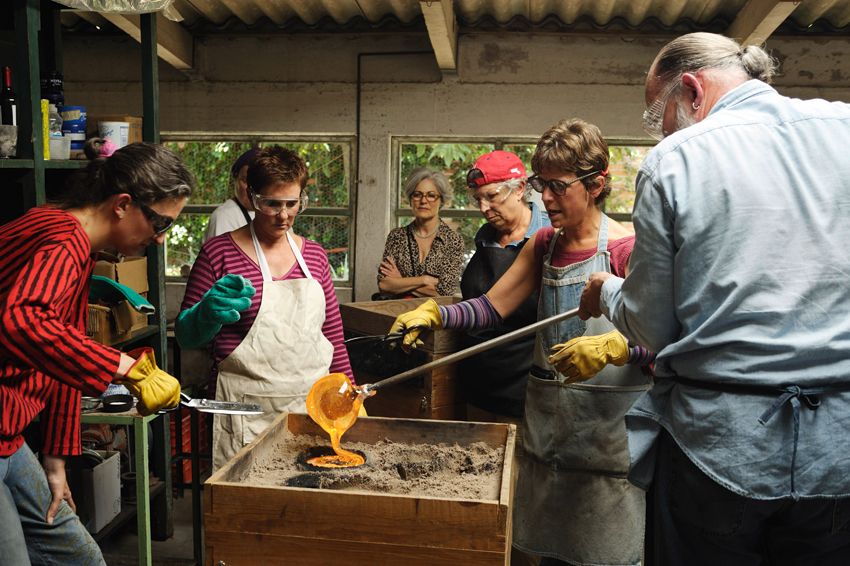 ***
This Sunday, December 15, from 1:00 pm to 5:00 pm
It is an opportunity to visit the workshop, and be able to take a look behind the scenes
to know the hot magic of the molten glass sculptures she creates.
Ana Thiel Workshop, Military College No. 1, Col. Guadalupe
"There is something almost magical in the intensity and radiance of the color and glow of molten glass, specially since at that moment these emanate from the glass itself when it is extracted from the furnace, still liquid and flowing. Afterwards that glow fades and never returns...
"There is something about the energy that glass emanates on its own when it is hot that moves me to share this moment. I invite people to come and take a look, to see this for themselves. The working environment is intense, one has to be very conscious at all times.
"I would also like to share with the public what goes behind, in the creation of these sculptures. I want to share the different kinds of processes that happen when molten glass is and poured into sand, metal, wood, books, you name it.
Also, casting molten glass is a very unique technique in that is very seldom seen since it requires a fully equipped studio to be able to melt glass. The furnace takes three days to reach temperature and then it has to be on 24 hours a day. So I light it every year or every other year, usually in the wintertime because it is nice to have a hot glass furnace on when it is cold." - Ana Thiel
***
***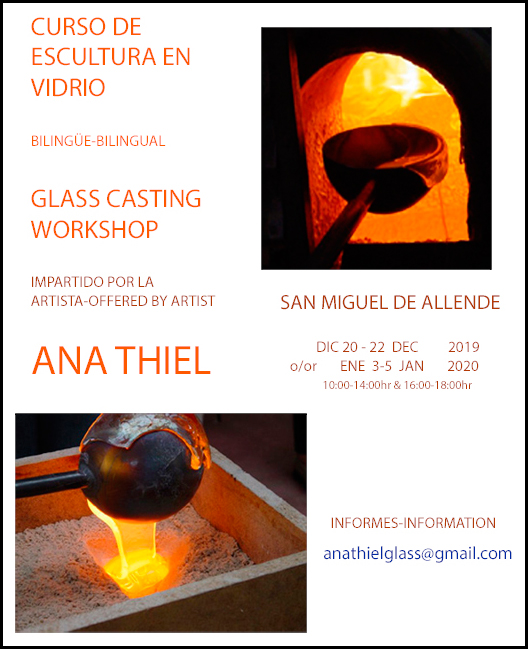 anathiel@yahoo.com
www.anathiel.art
**************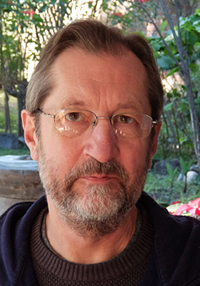 Paul Louis is a photographer who splits his time between Brussels and San Miguel de Allende. In Europe he is mainly dedicated to photographing art objects, specializing in glass sculpture. He produces and publishes catalogs as well as art books, and writes articles focused on the subject of ceramics and glass. In Mexico he concentrates on your personal photography.