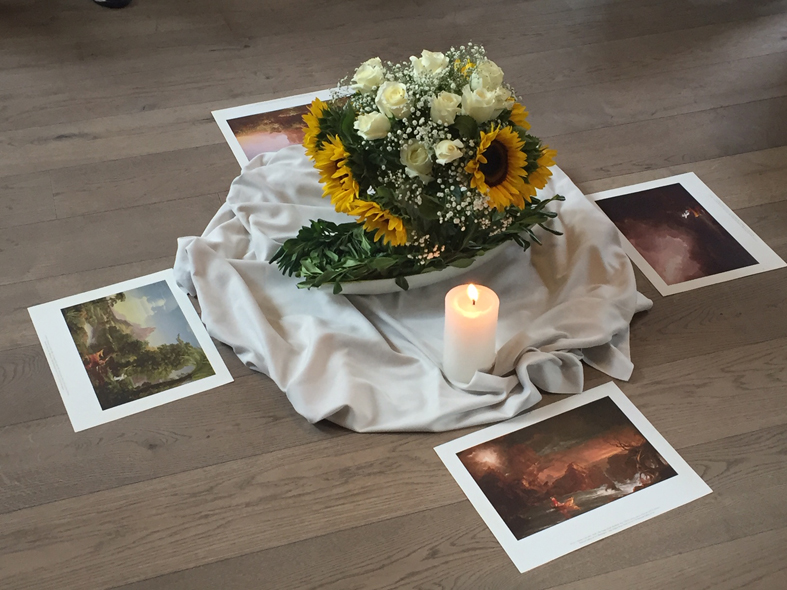 by Bonnie Baker
I arrived in Mexico 12 yrs ago, leaving my very exciting international job. I landed in Cuernavaca, was adopted into a new family and in a short while become a mom for the first time. It was certainly a moment of excitement and hope, as well as uncertainly and insecurity. Around the time my daughter was born, I had the chance to take a Biography course and through the experience of those few days I gained the insights and trust in myself to understand why I had arrived in Mexico, at that time, in that way.
I was still somewhat disoriented in Mexico, compounded by the fact that I had all the women around me offering recommendations for my pregnancy: how to prepare, secret traditional recipes, not to go outside during an eclipse without having scissors in front of my belly... I knew I was fully following my heart, but continually doubting with my mind. Looking back now I can see that the biography workshop was one main thing that gave me full reassurance that I was on the right track toward a future that I wanted.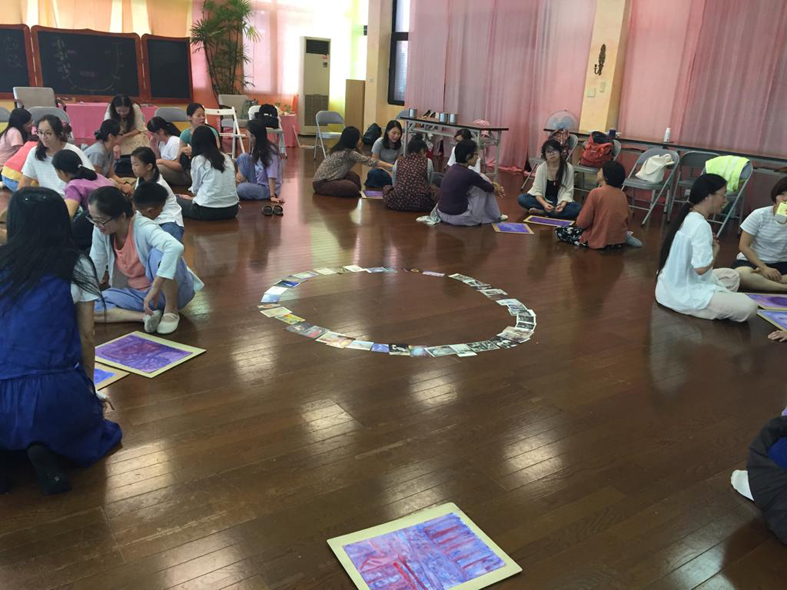 Biography work presents an opportunity to review the meaning and purpose of our lives, and does so in a framework of 7 year cycles that each inherently focus on distinct processes of our human development. This work provides a moment of deep connection to reflect on life experiences and take into account the gifts and challenges that each cycle presents, and the patterns of response and reaction that we hold. The work of biography is profound, artistic and gives us the tools and understandings to be better participants in our lives.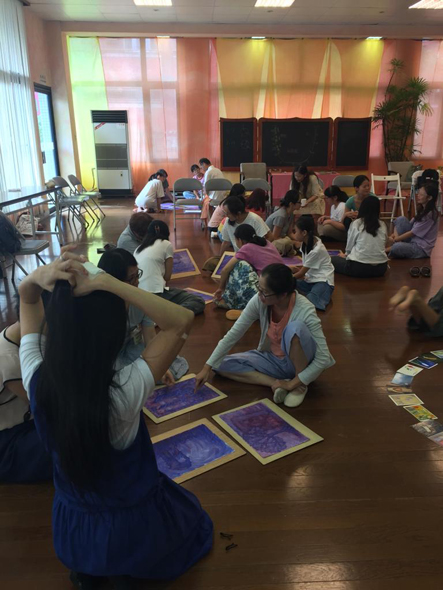 As a Wellness Professional I am always looking for ways to help move people towards a more optimal, joyful, and integrated experience of life. I find many people, underneath the apparent stress and physical symptoms, are searching for deeper meaning and asking larger questions such as: "What is the purpose of my life?" and "Who am I really?" A Wellness Lifestyle is not only about what we eat, what yoga postures we can do, and having weekly massages, but also about how we integrate the broken or hidden parts of self into our identity, our relationships, our future paths. I found that Biography work provides an important context to reveal and explore our greatest potentials, our hardest setbacks and our dreams. This experiences can help us to see our experiences through the question of "For what reason?"  rather than "Why do things happen the way they do?",  empowering us by bringing a focus on the value of experience for growth rather than feeling a victim of the situation. Biography work is a valuable resource of our time. It is an emerging field, a holistic approach that helps to assimilate life experiences so we are not held by the past, but can move into the future with the wisdom inherent in our lives.
*****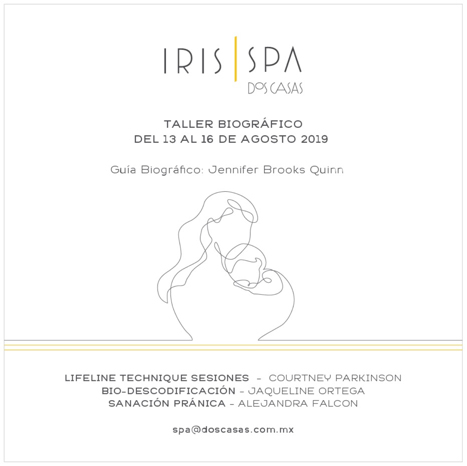 We are excited to host a Biography workshop in San Miguel de Allende, at Dos Casas Hotel on August 13-16. We invite you to join us, and your biography guide, Jennifer Brooks Quinn, for this experience in weaving the threads of your life together for an integral understanding and a more brilliant future. The workshop will be held at Dos Casas Hotel, with a daily yoga/ meditation session from 8am -9am, Biography work from 9:30 – 5:30 daily. The price for the program without lodging is $4000.
"Biography work helps us find intention and destiny in the events of our lives."
Biography Guide:
Jennifer Brooks Quinn is a biography counselor with practice in Spring Valley, NY and in Cuernavaca, Mexico. Jennifer is an adult educator and Waldorf teachers with many years of experience. He has offered courses and workshops on Biographical Work, Internal Development and Arts for Soul Care. Jennifer is director of the Sunbridge College Foundation Study Program in New York and Waldorf School in Brooklyn. She is a member of the board of directors of "Center for Biography and Social Art." Her biographical work has taken her to China, Europe and Latin America. Jennifer has lived in Mexico and is bilingual.
Contact us at Spa@doscasas.com.mx; (415) 133 5727
**************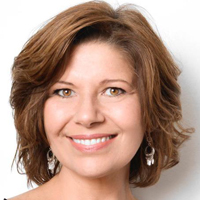 Bonnie Baker has been in the Spa and Wellness industry for over 20 years, focusing primarily on hospitality, ecotourism, and Spa development. With a degree in Anthropology and as a licensed therapist, she has experience working for some of the global award-winning companies such as the Mandarin Oriental and the Four Seasons. Bonnie's collaborative work represents as distinctive style, integrating cultural traditions and natural environments into wellness programs in the regions and countries where she has lived and worked in Latin America, Europe and Asia. She is founder of Satteva Spa & Wellness Concepts, a Mexican-based company dedicated to Spa Consulting, product distribution, and wellness experiences. She is the President of the Green Spa Network and the Past-Chair of the Sustainability Initiative for the Global Wellness Institute. Because of her passion for promoting natural and sustainable practices Bonnie was voted Environmental Leader of 2018 by American Spa Magazine. She resides in San Miguel de Allende, Mexico where she dedicates herself personally and professionally to furthering research and training in personal wellbeing, Biodynamic agriculture, and designing wellness programs that help create healing environments and enhance a deep connection to Nature.