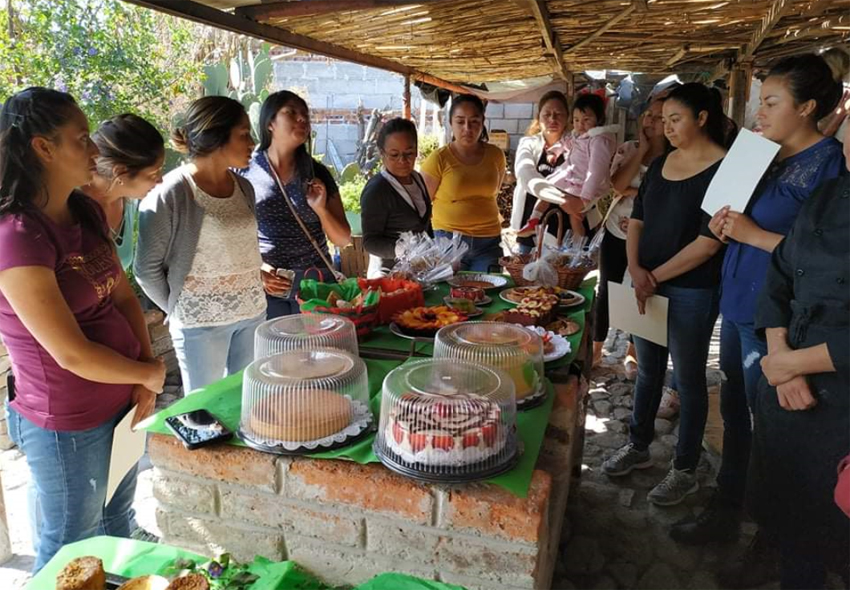 by Sheryl Woodhouse
In Puente del Carmen, a town of 500 residents just 30 minutes outside of San Miguel, in a large gated courtyard with low buildings, awning-covered work spaces, and flowers and cacti in abundance, five friends meet regularly with the goal of investing in their futures. Less than two years ago, these women were homemakers, raising their children and keeping their households running, but not actively bringing in income for their families. Through a series of workshops ranging from the crafts of baking, creating intricate floral-shaped injected gelatin treats, and cake decorating, to marketing and managing a business, Apoyo a Gente Emprendedora has helped them become business women, each with her own specialty.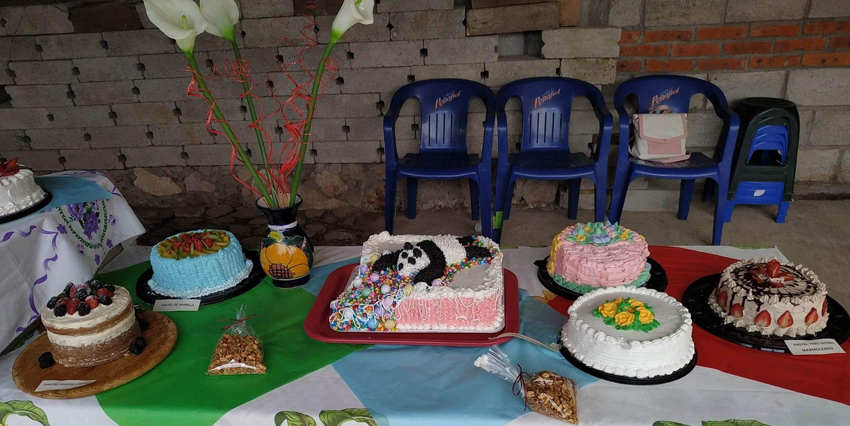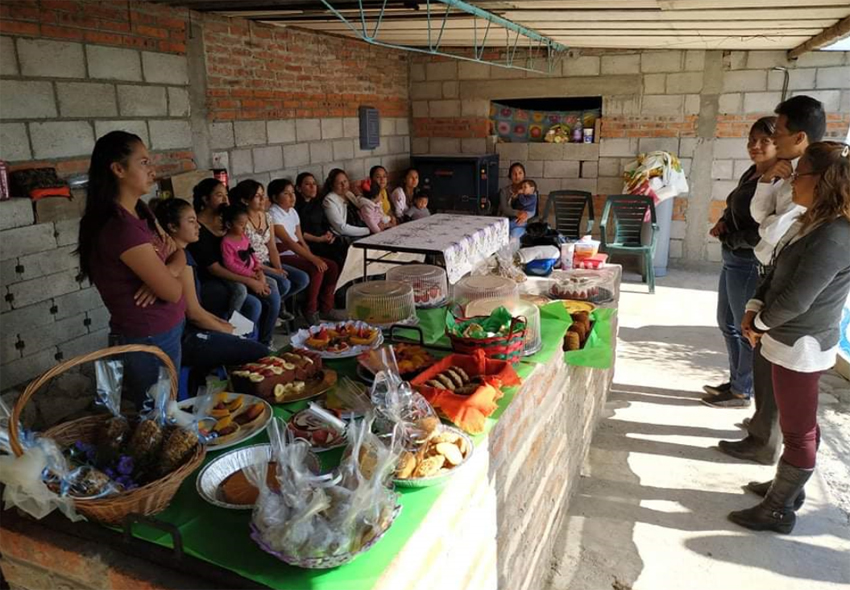 Monica Aquino Muñoz makes fresh all-natural granola filled with peanuts and coconut. Maria Guadalupe Hernandez Olvera and Lilliana Sanchez make custom cakes for special events. Maria's cakes are whimsical, decorated like a bunny, a woodland log or a princess. Lilliana's have elegant drizzles and chocolate leaves formed from real ones. Nelly Hernandez specializes in sweet breads like carrot and banana layered with whipped icing. Isaura Rodriguez, specialty cheesecakes with layers of oreos or strawberries. While each woman works out of her own home on her own business, the five women also learn and work collectively as part of a cooperative. The dessert cooperative in Puente del Carmen is one of four women-owned small business cooperatives in the communities surrounding San Miguel de Allende that Apoyo has helped found and support. The other cooperatives include traditional regional embroidery, clothing, and bee keeping. It's a business model with a mission. And it works.
Apoyo founder Ezequiel Mojica says that while the mission of the cooperatives is to build financial independence through entrepreneurship, the cooperatives are about so much more than just building businesses. They create a safe space for women to learn, grow and support each other, and for Apoyo staff to start discussions on other topics to improve the overall quality of their lives--sometimes difficult topics that they often can't, and have not, talked about with anyone else; topics like women's health, self-esteem, domestic violence, and immigration. "There have been tears at meetings. It can be so cathartic to finally be able to open up and talk about these things," he says.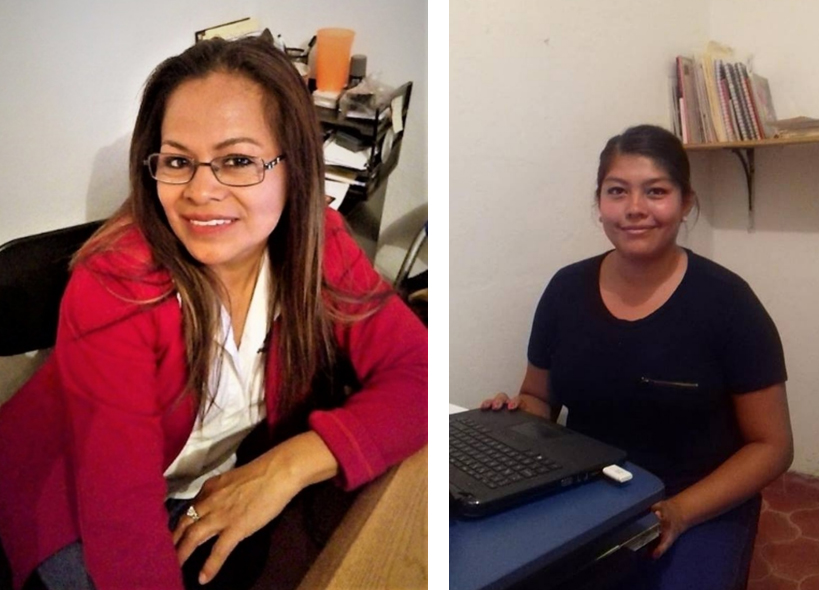 Guadalupe Cerritos Hernández has worked with Apoyo participants for twelve of its fifteen years and Erika Cruz has worked at the organization for two years. They both say that it's extremely satisfying to see the women's skills and confidence develop as they work with each other on their businesses and through their personal challenges. It is typically a very small amount of assistance that is needed to make a really big difference in their lives. That assistance could be in the form of a 10-month interest-free microloan for $4000-5000 pesos—less than $300usd.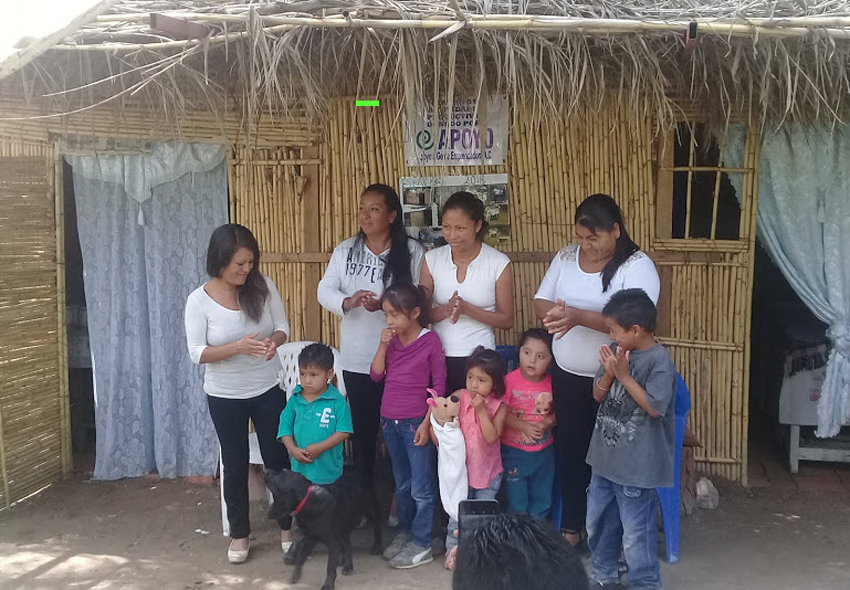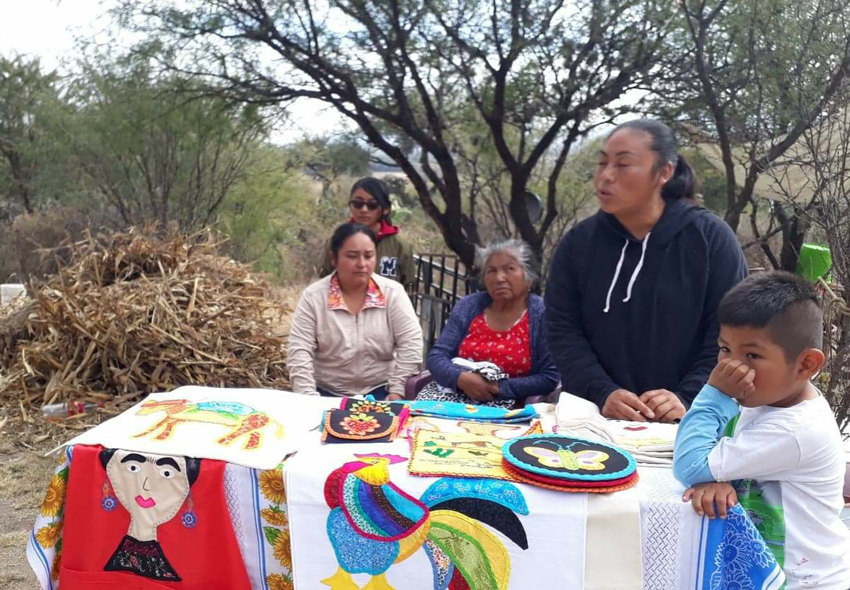 The Educational Micro-Lending Program (EMLP) is the core program of Apoyo, which has helped over three hundred individuals and cooperatives start their own income-generating enterprises over the past decade. In contrast with most micro-lenders, Apoyo requires all applicants to attend its workshops—on topics like leadership, overcoming personal obstacles and writing solid business plans, in order to be eligible for a loan. This helps the Apoyo staff become better acquainted with the entrepreneurs and their projects before granting a loan and it improves the applicants' odds of running a successful business once the loan has been awarded. The repayment rate is 87.5 percent.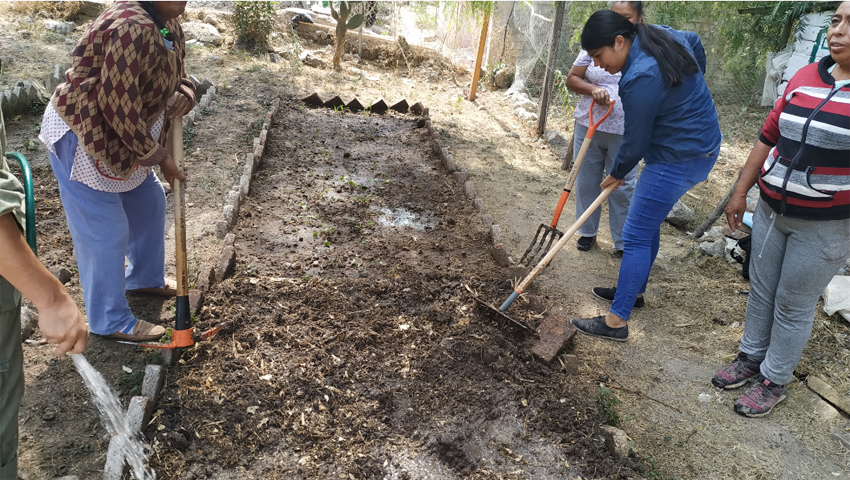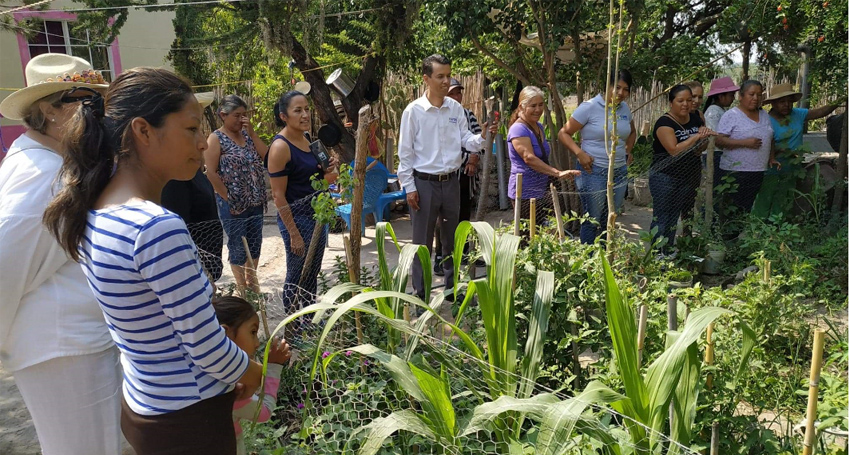 Other times, support is in the form of small, tangible items like vegetable seeds for organic farmers or a smoker used to calm honey bees for the bee keepers. For the dessert cooperative, it was an oven, contributed by a donor after meeting the women and tasting their desserts at an open house following the completion of one of their workshops.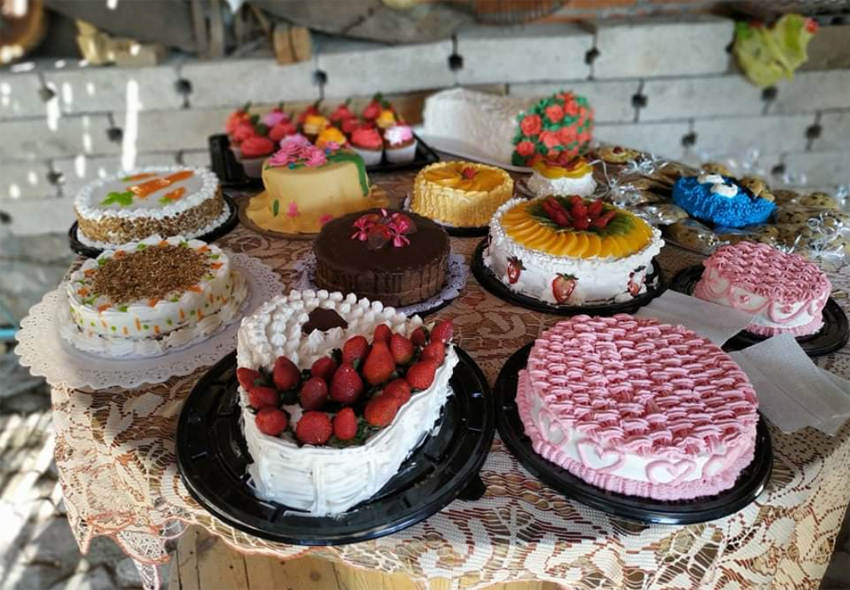 Ask any member of the cooperative, and she'll say she both loves the work and that she wants to build a business that can be passed on to her children. Lilliana has always been interested in baking and experimenting, and started by embellishing foods she got from the store, until she learned how to bake from scratch. Isaura's favorite part of being an entrepreneur is always learning new things and getting to be creative. Currently, each woman has enough business to work four to five hours a couple days each week. They'd all like to be working a lot more. Maria says she "wants to work every day as many hours as possible!" Nelly's advice to other women thinking about starting their own businesses is "Know first what your objective is." Nelly says she doesn't want to do without. Her objective is to earn her own money and be financially independent.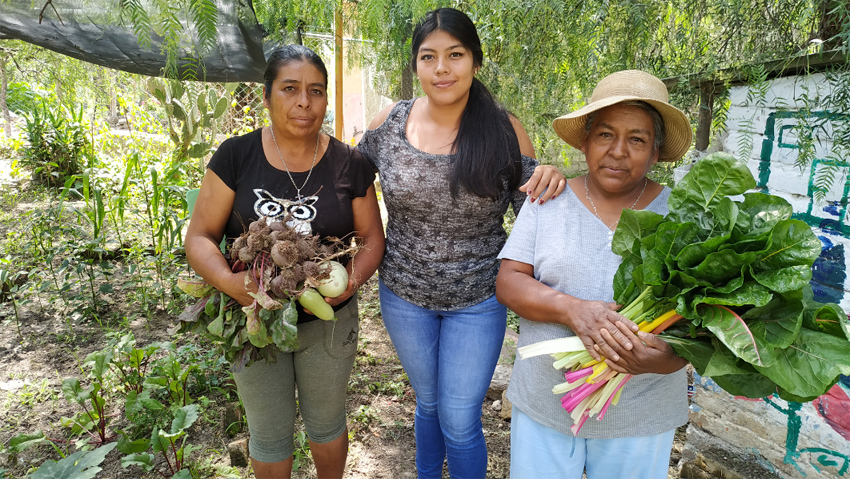 The women of the Puente del Carmen Cooperativa de Postres say they don't need investment dollars, just more customers. To see their range of desserts and artisanal food products, visit the cooperative's Facebook page, Mi Dulce Alegría. To learn more about and support Apoyo's work with the other entrepreneurial cooperatives, visit their website.
Dessert orders:
Lilliana- 415 144 6592
midulce.alegria@outlook.com
**************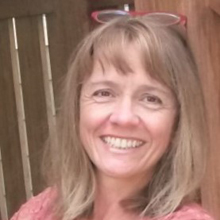 Sheryl Woodhouse is the COO of rock paper scissors in Bloomington, IN, USA, where she oversees strategy, finances, and a team of seventeen, who together handle publicity for music tech companies, music festivals, and hundreds of global music artists. Her formal education includes music, sociology, and an MBA. In her life, she's been a national park service ranger, a handmade paper artist and entrepreneur, cultural and music festival founder, conservation fundraiser, and a business coach for artists and small business owners. She specializes in sustainability issues and social impact entrepreneurship and loves to travel and spend time in the outdoors. Sheryl recently made her fourth trip to Mexico, where she volunteered with Venture with Impact and Apoyo a Gente Emprendedora, She's already looking forward to her next visit to San Miguel de Allende.