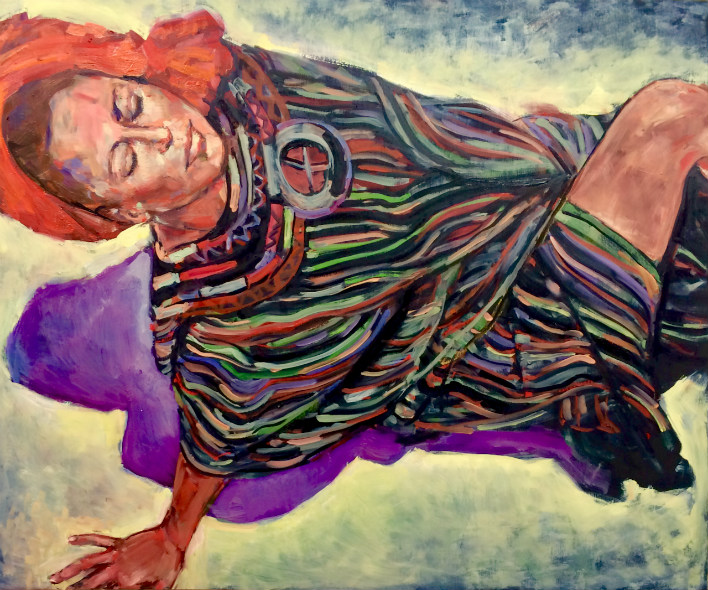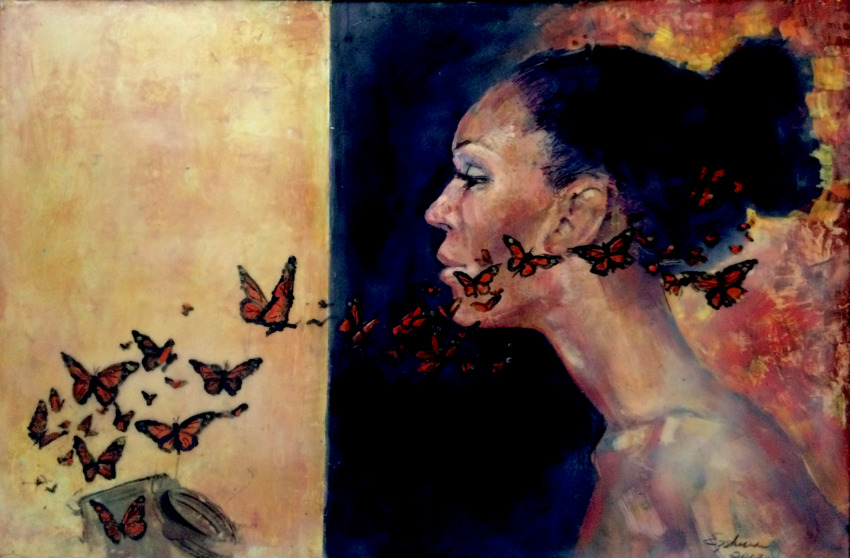 I allow my subconscious to take over so that the work may transform me beyond the mundane and predictable. The fluidity of the encaustic medium is challenging, exhilarating, inspiring and sometime extremely frustration. I open my senses to the experience and emotionally consent to a poetic and thrilling adventure.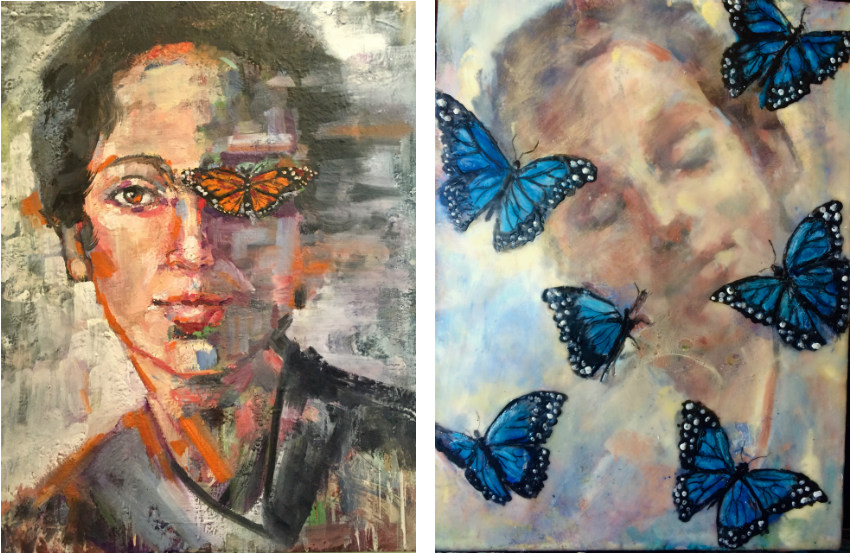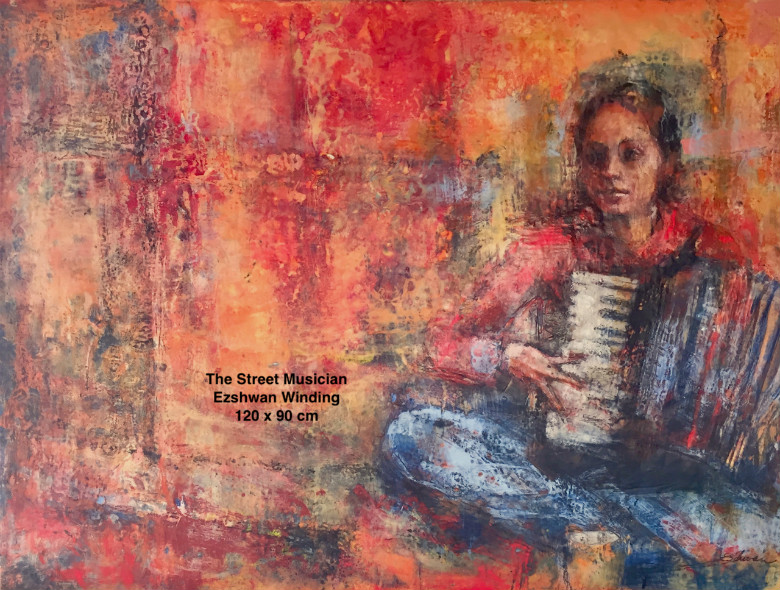 Dreams and meditation often give me a starting point on an image. Then comes the application of many layers of molten beeswax, resin and pigments; each layer heat fused into the existing surface. At times I draw or paint on the layers and then scrape and rebuild the facade. This action is much like analyzing a dream. Layer after layer is applied, scraped, incised, fused and marked to allow the truth of the piece to speak. The reveled layers whisper their subtle messages. New layers may veil the original image and take the work to a deeper, more subconscious state.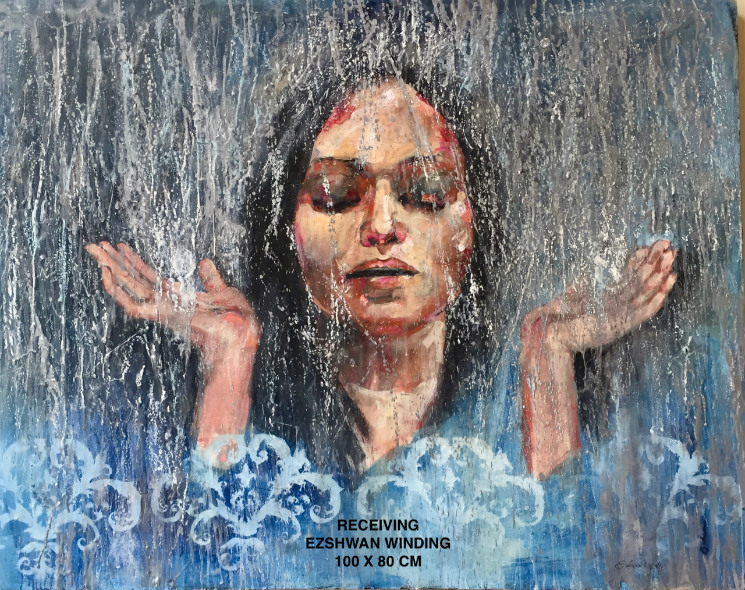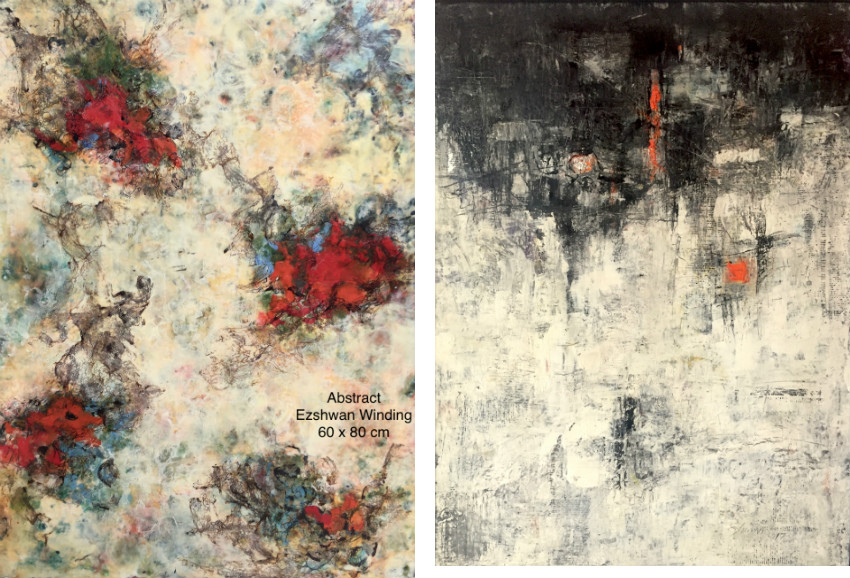 Adding rhythmic, curving lines and shapes to break up the rigidity of some of the geometric forms, reminds me that I never have total control of my life or the encaustic. These moving lines take the work to a deeper, more subconscious state that can be meditative and musical.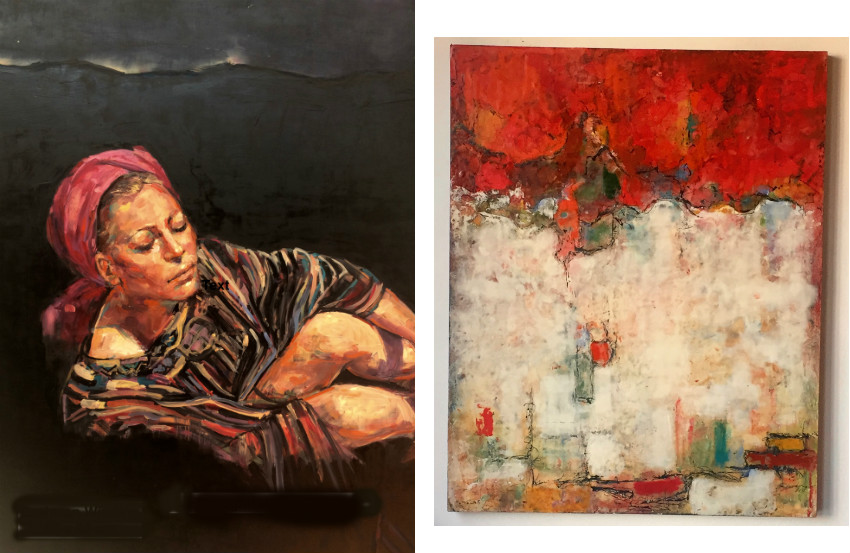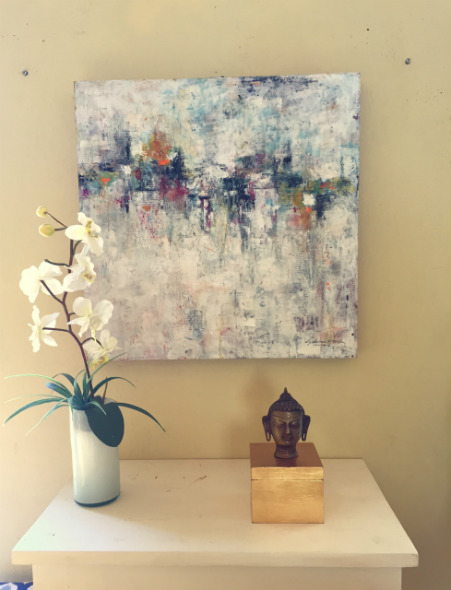 I strive to create layered luminosity that is appealingly tactile. I encourage viewers to stroke and caress the paintings and discover the transitory experience of the painting.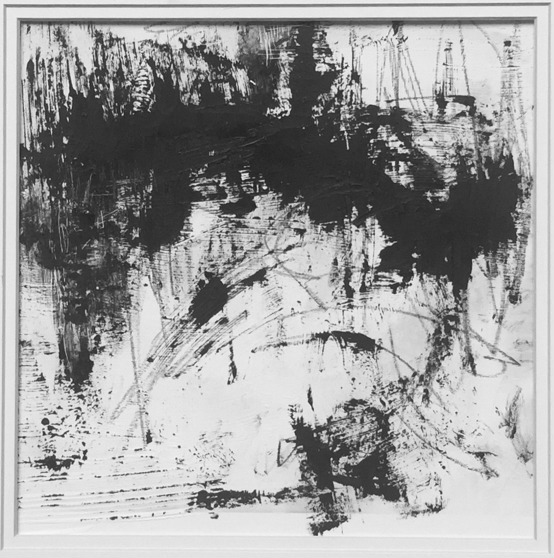 **************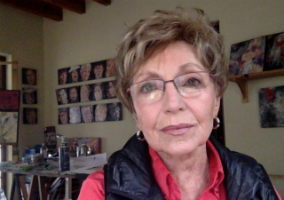 Art Education
U.C.L.A. 1976, Printmaking; Barett College, 1968, Painting, Art History; Contemporary Art Workshop, Chicago, 1968, Sculpture: Welded Steel; Art Institute of Chicago, 1966, Sculpture: Wood and Stone; American Academy of Art, 1952, Illustration ; University of Illinois, 1952 -1955, Painting and Advertising Design
Local Solo Shows
Galeria Manuk, San Miguel de Allend, 2017; Galaria Pozos, Mineral de Pozos, Oct. 2016; Galeria 46, San Miguel de Allende, Jan, 2015; Galeria One, San Miguel de Allende, Jan. 2012; Galeria 6, Pozos, MX.,October 2009; Galeria Atelier, Fabrica la Aurora, San Miguel de Allende,MX, October, 2009; Sol y Luna Gallery, Puerto Vallarta, MX. January 2009; Mero Arte Contemporano, San Miguel de Allende, MX. June 2006, June 2007, March 2008, Jan.2009, Galeria LeNoir, November, San Miguel de Allende, 2005; Casa de las Artesanias de Michoacan, San Miguel de Allende, June, 2005 Permanent Public Collections
Encaustic Art Institute, Santa Fe, N.M.; Sun Valley Retirement Center, AZ; Nixon's Restaurant, Phoenix, AZ; Pendelton Corporation; Whittman-Hart, Inc. Chicago, Cleveland, Indianapolis and Dallas; Casa Grande Museum, Casa Grande, AZ; Paradise Valley Community College, AZ; Children's Hospital, Phoenix, AZ; Girls' Ranch, Inc. of Arizona
Kraus Sheet Metal Works Inc., North Chicago, Il
Site Specific Murals
Nixon's Restaurant, Phoenix; Amber Cafe, Chicago; Espial Restaurant, Chicago; Phoenix Children's Hospital, AZ
Website
Workshops
Silent beautiful figure paintings
Paintings and musings
Artsy Shark, featured artist
You must register and log in to write a comment.
Please use the "login" link at the top (right) of the page.