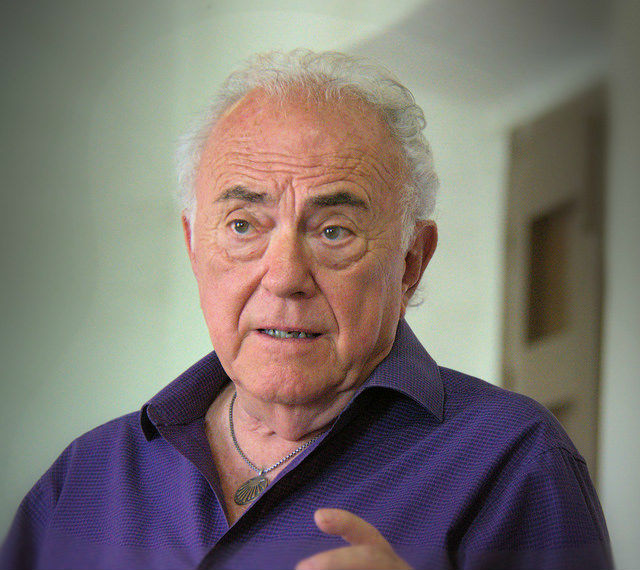 by Michael Sylvester
I met Joseph McClain in early 2014. One evening we and his husband David sat on the balcony of their home enjoying the lights of San Miguel. We chatted about our mutual interest in passing along the vocal training of our teacher, Wagnerian soprano Margaret Harshaw. Hers is an Italianate vocal technique passed down from the father of modern singing technique and science, Manuel Garcia II. Such solid technique is vital for all opera singers. As that summer came, we began a conversation the fruit of which was the birth of the San Miguel Institute of Bel Canto. Currently in its fourth year, SMIBC can count many success stories among its past students. Joseph and I take great pride in this. We have worked long and hard to make it happen. However, since he lives in San Miguel while I live in Kansas, Joseph is the one who has had the on-the-ground nitty-gritty work to do.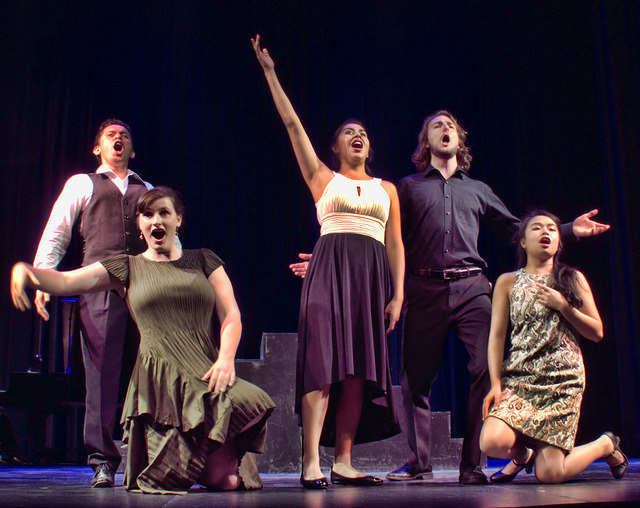 Last summer, Joseph made a request. After several years of arduous work to get our San Miguel Institute of Bel Canto started and then to organize each season, he wanted to be relieved of the administrative tasks. Though still highly committed to teaching the young professional opera singers who flock to San Miguel for SMIBC each summer, he wanted more time at this stage of his life to pursue his diverse interests during the other eleven months of the year. At 75, he has the vigor of men half his age, and an insatiable intellectual and cultural curiosity. In the time I've known him, he has hiked through the Republic of Georgia, meeting musicians and common folk—never seeing anyone as a stranger—walked for 40 days along the Camino de Santiago through Spain, and has traipsed through Central America. Travel has been a constant in his life. Asking to be relieved of those organizational duties, was a request impossible to deny to someone with such wanderlust in his soul.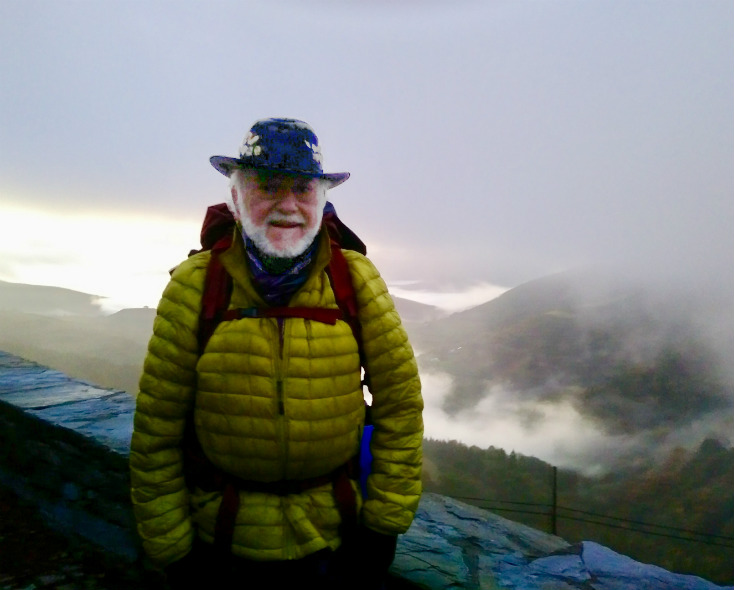 While I know we will be partners in this endeavor for some years to come, this felt like a positive milestone, at which I wanted to thank Joseph for his efforts to start our Institute, his advice and counsel through the process and his friendship over these past four years. A person is rightfully judged by the things they do in life, and their actions give the world insight into their heart and soul. As I pondered over his wide-ranging achievements and especially the many lives he had impacted in very meaningful ways, it came to me that we should honor him with a Lifetime Achievement Award for his work in the field of Opera. We will do just that on Saturday, July 14 at a Cabaret Dinner at Casa Europa en Mexico.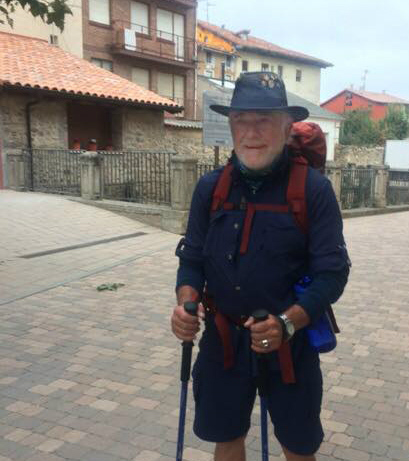 Life doesn't always listen to the plans we make when we are young. Forks in the road have played an important role in many lives. It was no different for Joseph McClain. At the age of 5, little Joe had piano lessons thrust upon him by his parents. It was something he took to and enjoyed. In high school his family landed in Kansas City and Joseph went to audition for a piano teacher at the prestigious conservatory there. But the piano teacher asked him to sing for her. She then left the room and returned with a voice teacher, who Joseph learned was the finest in the area. After an audition for her, she agreed to take him as voice student. He protested that he wanted to take piano lessons, but both ladies agreed the path for him was singing.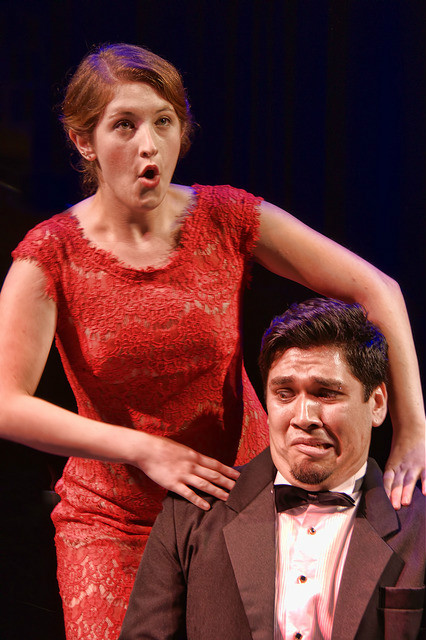 So Maestro McClain began his formal training with the intention of becoming an opera singer. After university, he worked as a young tenor in opera houses in America and Germany. It was in Germany that he came to the next proverbial fork in the road when the general manager of an opera house suggested to him that his greater talent lie in stage direction. He was resistant at first. He had no formal training in directing and he had spent many years, at his own expense, working his way through two college degrees to become a singer. Still he eventually took that road and in time made the transition to the other side of the footlights. Once established there, he never looked back.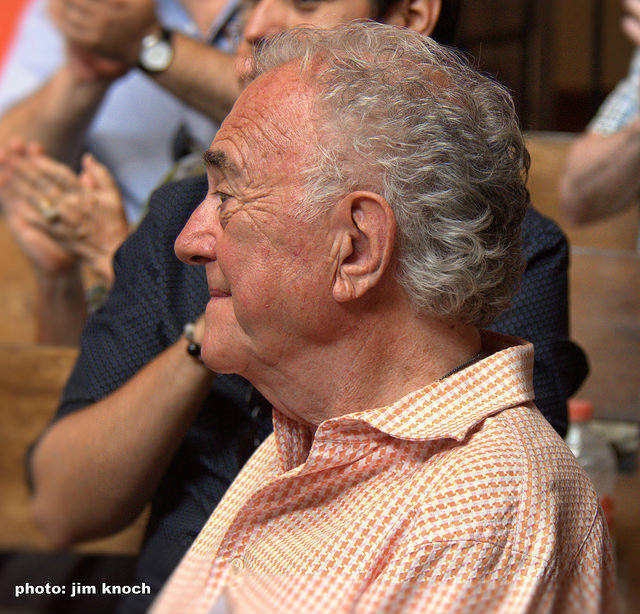 Joseph cannot stay in one place too long, and eventually, now with two young children, he returned to the US. It was there that he began a series of ventures fueled by his passion for opera and for people. Bringing people to opera, either as fans or professionals, has been a theme in his life. He himself had been entranced by operas on the radio as a very young child, though he had no idea what they were about. While teaching at a university in Austin, Texas, he founded the Austin Lyric Opera, something he thought the city needed. To hear him tell the story, it began with several years of dreaming, followed by years of steady and methodical planning. As he is always in search of excellence, his tenure at Austin Lyric Opera included ventures into innovative concepts such as producing opera outdoors to open the art form to a wider audience and commissioning new operas to be composed.
Later, settling in San Miguel de Allende, Joseph McClain was restless and not really ready to retire. His fervor for opera led him to found Ópera de San Miguel, whose Concurso San Miguel became one of the most important competitions in Mexico. Though he became the Artistic Director Emeritus several years ago, the Concurso continues to help Mexican artists by rewarding their talents and funding their career development.
By that time, McClain had firmly established himself among the finest voice teachers in Mexico. Like most former Margaret Harshaw students, he had a solid understanding of vocal technique. That, plus his years of stage directing, coupled with his experience as an opera producer, gave him a wide purview of the entire operatic landscape. The San Miguel Institute of Bel Canto was a natural extension of everything he had done, combining his stage directing and vocal skills with his love for opera and young singers. It was Joseph who coined the Institute's motto: "To craft a transformative experience." That is what we try so hard to do each summer. Opera is not an easy field. The pathway is not always obvious. Joseph, myself and our faculty work to transform our students in ways they may not have imagined for themselves.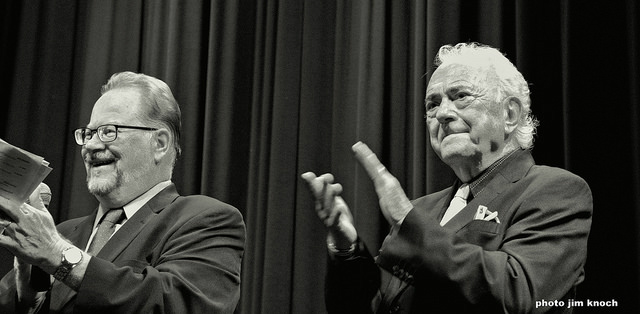 This, then, is the core of Joseph's success in opera and in life: passion and generosity infused with broad experience, tempered by an unending quest to learn and understand. Growth fuels both the artist and the teacher. Without growth there is stagnation. To move forward, to be inquisitive, to imagine newness, to allow wonder, to embrace the future and to give freely are all things I admire about Joseph McClain. They are the reasons he has accomplished so much in his life. They are why we are very pleased to honor him with a Lifetime Achievement Award for his work in Opera.
*****

The San Miguel Institute of Bel Canto is enjoying its fourth season in San Miguel.
- Public Concert, Friday, July 6, 7:30pm (Casa Europa)
- Gala Grand Finale, Thursday, July 12, 7:30pm (Teatro Ángela Peralta)
- Cabaret Dinner honoring Maestro McClain on Saturday, July 14
SEE MORE
To inquire about an invitation to the dinner please email ms@smibelcanto.com.
**************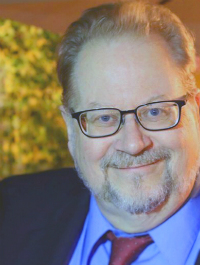 Michael Sylvester, was named in 1989 in an article in USA Today as one of the two most important tenors of his generation. Currently an Assistant Professor of Voice at Wichita State University, he enjoyed a 30-year long career singing leading tenor roles in the major opera houses of the world, including the Metropolitan Opera, London's Covent Garden, Milan's La Scala, Vienna Staatsoper, Opera Australia's Sydney Opera House, San Francisco Opera, Lyric Opera of Chicago, and many others. Among others, his opera repertoire includes leading roles in AIDA, DON CARLO, SIMON BOCCANEGRA, TOSCA, MADAMA BUTTERFLY, TURANDOT, LA BOHEME, ARIADNE AUF NAXOS, DIE FRAU OHNE SCHATTEN, SAMSON ET DALILA, CARMEN, and NORMA.
Among his recordings are the title role in DON CARLO with James Levine (Sony Classics), Adorno in SIMON BOCCANEGRA with Sir George Solti (Decca), Calaf in TURANDOT (EMI video), and Mahler's Symphony #8 with Robert Shaw (Telarc).
He is the General Director of the San Miguel Institute of Bel Canto, a summer program for young professional opera singers in Mexico, and he teaches annually at the iSing! International Artist Festival in Suzhou, China. He is the author of English Diction and Enunciation for North American Singers.
Every summer when he arrives in San Miguel he remembers anew why he loves the place so much. The city is full of life and art. It is vibrant and relaxed all at once. And it has some really fine restaurants and many very fine people.
You must register and log in to write a comment.
Please use the "login" link at the top (right) of the page.